The best non-camera gear Prime Day deals for photographers
Save on the boring yet essential things like safety pins, tape, lens wipes, water bottles and more this Prime Day.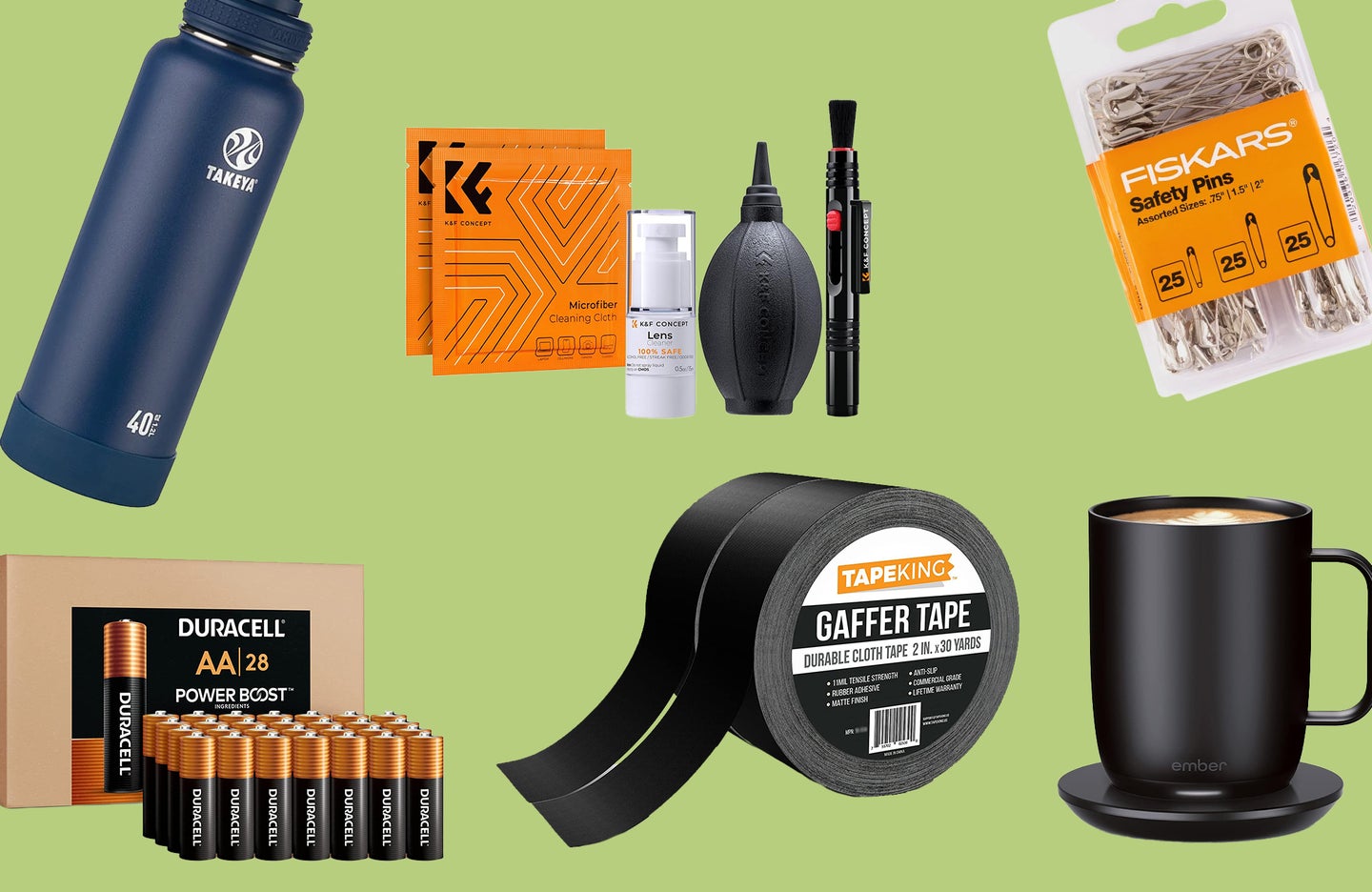 We may earn revenue from the products available on this page and participate in affiliate programs. Learn more ›
As photographers, Prime Day deals on new gear are always thrilling. But we need more than gear to keep us going. A new lens is a whole lot more exciting than a water bottle or batteries. But let's face it; the boring stuff is what really keeps us going. Luckily, these Prime Day deals can take the sting out of buying those more mundane items. And then you can continue to save up for that brand-new camera body you've been eyeing.
Okay, calling this essentially is maybe a stretch. But if you're anything like me, you tend to sit at your computer editing for hours while your coffee goes cold. Trips back and forth to the microwave get annoying. This Ember mug keeps your coffee or tea at your preferred temperature (between 120°F and 145°F). It can run for 80 minutes or all day if you use the included charging coaster. And it automatically turns off when the mug is empty, so you don't have to worry about it burning anything.
Long days of covering a wedding, as well as editing marathons, can wreak havoc on your body. And while booking a massage is always nice, there are times you just can't fit one in or need instant relief. That's where a massage gun comes in. This particular offering comes with six different heads for different parts of your body and 20 different intensity levels, so you can really dial in your massage. Your lower back will thank you, trust me.
More Prime Day deals on essentials
Tools for staying hydrated & fueled
Essentials for shoots
More Prime Day deals for photographers