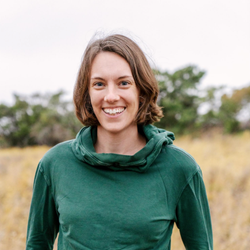 Abby Ferguson is the Associate Editor for Gear and Reviews at PopPhoto, joining the team in 2022. She has been involved with the photography industry in various capacities since her undergraduate training at the University of Kentucky, with work ranging from client photography to program development and management of the photo department at Evolve, a vacation rental company. Education within the photography sphere has always been a big focus for Abby. She strives to help new and experienced photographers alike better understand the technology and techniques necessary to succeed within the medium.
Highlights
Master of Fine Arts in photography 

Interested in exploring the photographic medium as a tool for communication, expression, and connection

Dedicated to helping others grow their photography understanding and skills

Former staff writer at Fstoppers
Experience
Abby's background with photography started in the art world, learning technique and technical aspects while creating conceptual-based bodies of work. Prior to and throughout graduate school, she taught classes covering studio lighting, introductory photography (both film and digital), and even 2D design. In 2014 she won the Society for Photographic Education Midwest Conference Scholarship Award and had the opportunity to present her work at the SPE National Conference in New Orleans.
After graduating with her Master of Fine Arts she began working for a rapidly growing vacation rental company in Denver, Colorado, where she developed (no pun intended) their photography program, established the photography brand standards, and launched the in-house editing team. It was there that she established her expertise in the real estate and vacation rental photography milieu. In 2019, Abby and her husband moved to Hawaii where she shifted focus to her freelance career, shooting a broad spectrum of client work and personal projects. She also embarked on a new writing career with Fstoppers, writing a variety of technical photography as well as creativity-focused articles.
Education
Abby attended the University of Kentucky for her undergraduate degrees in Art Education and Photography. She went on to earn her Master of Fine Arts in Photography from Kansas State University while also teaching a variety of undergraduate photography courses.
Favorite photography subject
I am obsessed with documenting light and shadow, so much so that I have an Instagram account dedicated to the subject. Beyond that, still life photography has been my recent focus.
Get latest from Abby Ferguson