2014 Fall Gear Preview: Cameras
Check out all the new tools you can add to your arsenal this fall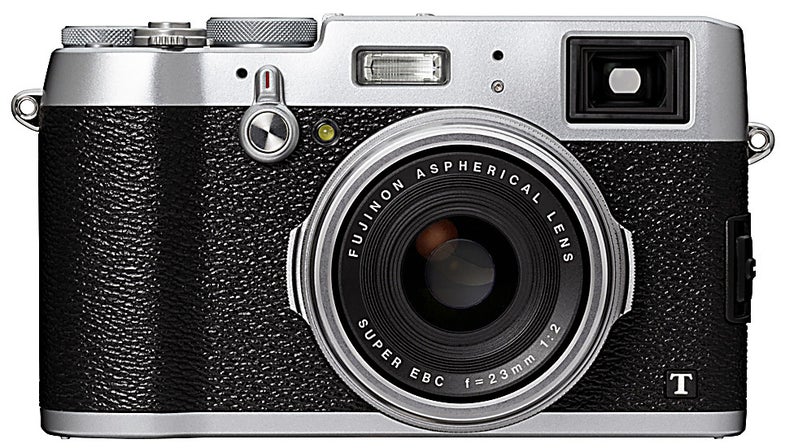 We may earn revenue from the products available on this page and participate in affiliate programs. Learn more ›
Photokina years are always fun when it comes to new camera gear. This year was no exception. Almost all of the big players brought something new to the table this year, which means the camera landscape going into 2015 is as exciting as ever.
You'll notice that there aren't a lot of compact cameras on this list, and the ones that are there, are aimed at higher-end users. That's a trend well fully-expect to continue going forward as companies try to give users an experience that their smartphone camera can't.
There are also a few long-rumored cameras on the list, including Canon's 7D Mark II and the full-frame Nikon D750.
As more new cameras are announced, we'll add them to this list so you can keep track of all the newest cameras and keep that list for Santa as current as possible.
Also be sure to check out our Fall Gear Preview for camera bags.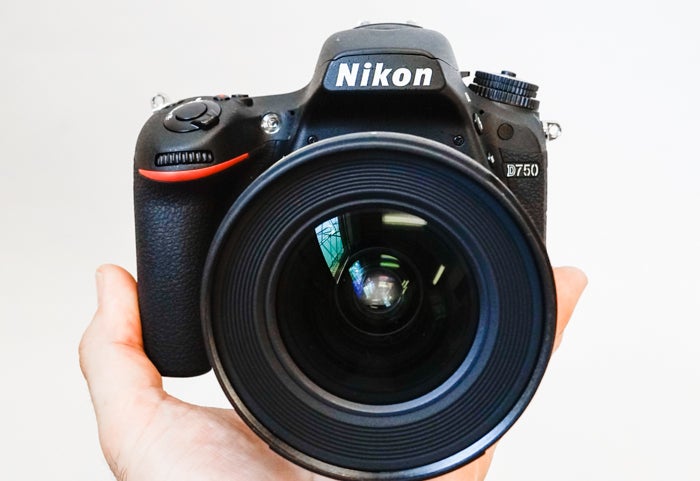 Nikon D750 DSLR
The latest full-frame body from Nikon, the D750, occupies the space between the D610 and the massive megapixels of the D810. It has a substantial, but still manageable 24.3-megapixel sensor and a new 3.2-inch 1,229k dot LCD screen that rotates, a first for a full-frame camera. Nikon also built the Wifi directly into the camera, something that usually requires an additional attachment. It has a 51-point AF system and their powerful EXPEED 4 image processor, which combines with the roughly $2,200 price tag to make it a very appealing competitor for Canon's 5D Mark III.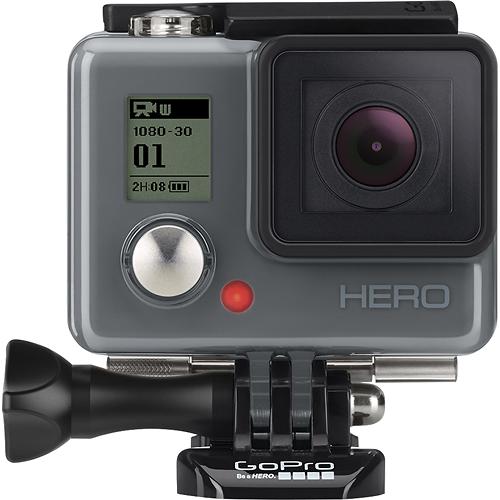 GoPro Hero
The HD Hero4 is obviously the big kahuna in the GoPro family, but their new entry-level camera, the Hero, is pretty significant in its own right. It basically has the specs you'd find in a GoPro 2, giving you full 1080p video at 30 fps and the standard still and time lapse modes. But, it costs just $129, giving people a way into the GoPro category without having to dip into the huge pool of knockoffs that are currently being churned out by a number of companies.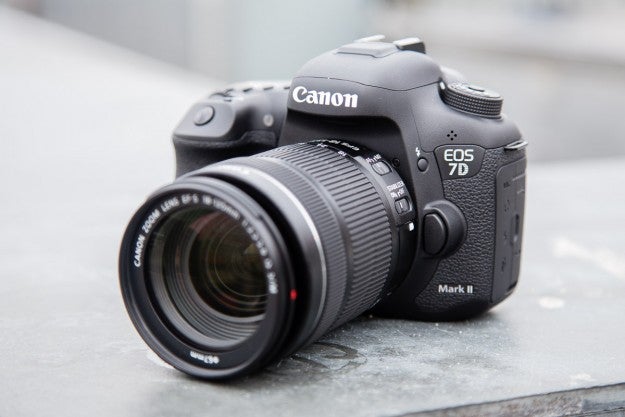 Canon 7D Mark II
Rumors about Canon's 7D follow-up circulated online for almost two full years before it was actually announced, but it finally appeared for real at Photokina 2014. Their new flagship APS-C camera has an upgraded sensor and an AF system inspired by the one found in the more advanced 1D X and 5D Mark III cameras. It also now has dual pixel AF, which makes autofocus in live view a lot less painful. That's a big boost to video as well, as it can now do nifty focus maneuvers like the lower-level 70D can.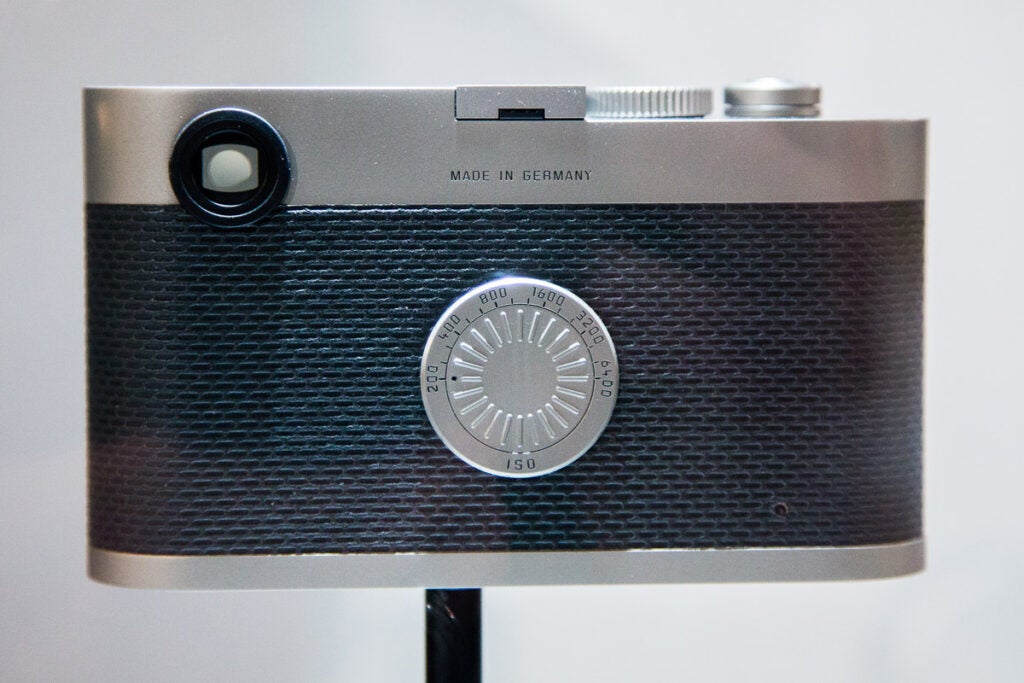 Leica M Edition 60
As a German company, Leica likes to make a splash at Photokina, and they sure achieved that goal this year, with the M Edition 60. For almost all intents and purposes, the Edition 60 is basally a standard M, only there's no screen on the back. Yes, it's a digital camera, and no, you can't use the screen to change your settings or look at your photos. It's a limited edition that will cost nearly $20,000 if you can even find one. Things like this tend to sell to collectors in a hurry. Is it practical? Of course not, but it's one of those truly unique things that really only Leica could pull off.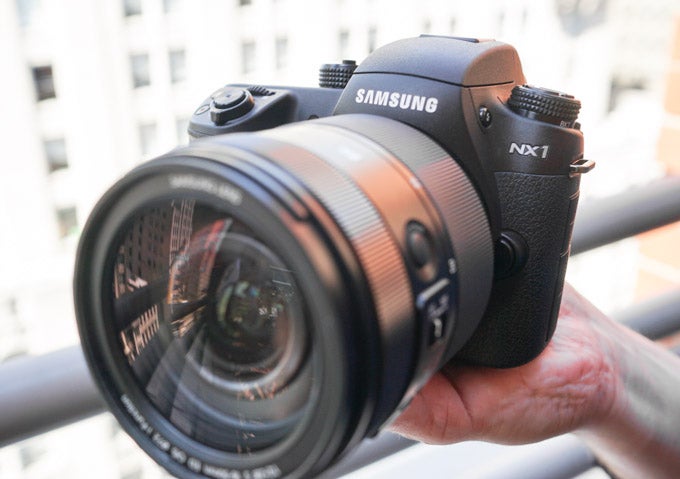 Samsung NX1
With an extremely solid, weatherproof body, an insane amount of AF points (more than 400 between contrast and phase detection), and tons of processing power, the NX1 is Samsung making a statement that they're extremely serious about making cameras. It also maxes out at a frame rate of 15 fps while maintaining AF tracking, which is a feat in and of itself. Additionally, Samsung has announced the development of more pro-grade lenses, including a 300mm telephoto lens that they're aiming at sports and wildlife shooters.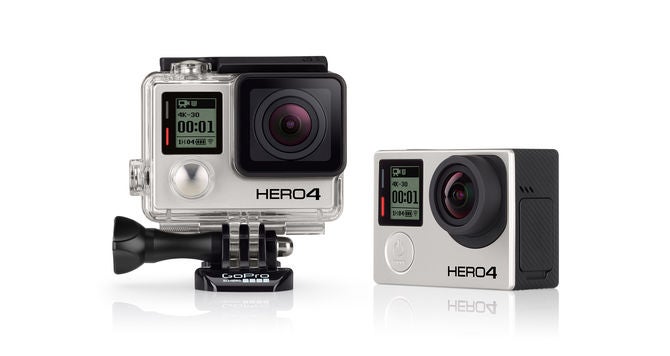 GoPro HD Hero4 Black and Silver Editions
There have been a lot of articles lately talking about how GoPro is more of a lifestyle company than a camera maker, so it can be easy to forget just how powerful their boxy little cameras are. The new HD Hero4 Black edition can capture full 4K video at 30 fps. A lot of bigger cameras haven't even made it to the 4K threshold quite yet. It can also do 120 fps at 1080p, which makes slow-motion all that much sweet. The new Silver edition of the Hero4 has a built-in touchscreen so you can preview your shots and changes settings quicker than you can with the button-pressing method. These little cameras are already everywhere and that definitely doesn't seem like it's going to change any time soon.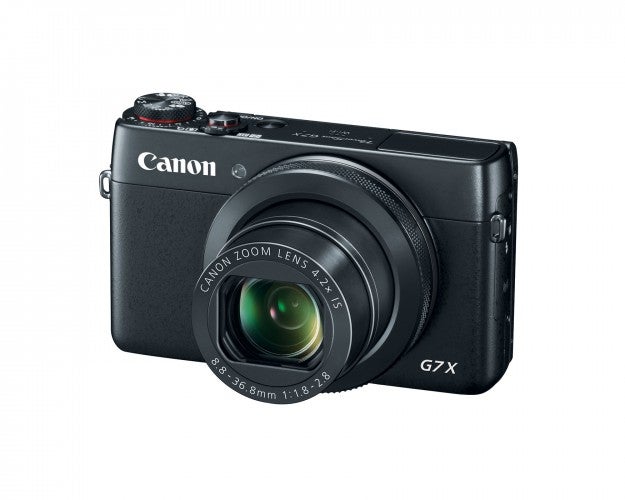 Canon PowerShot G7 X
A few years ago, a fall buying guide would have been packed with compact cameras. This year, however, the impact of smartphone cameras has been substantial. Advanced compacts like Canon's new G7 X, however, still seem to be going strong. The G7 X has a one-inch sensor, which is new territory for Canon, bridging the gap between their APS-C and true compact offerings. The 4.2x zoom lens has a maximum aperture range of F/1.8-2.8, which means you'll actually be able to squeeze some shallow depth of field effects out of it.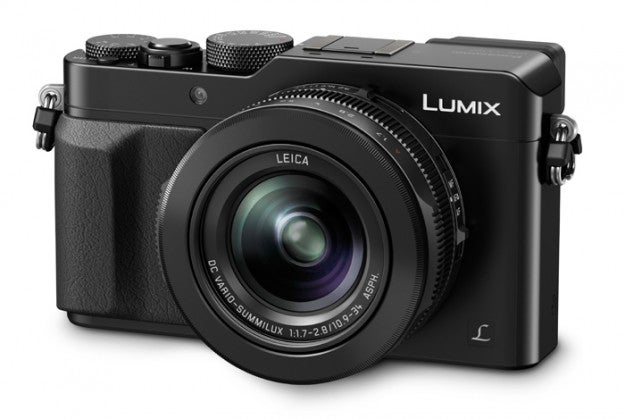 Panasonic LX100
The other large-sensor compact on our list comes from Panaxonic. The LX100 actually has a Micro Four Thirds sensor inside of it. That's not to say, however, that it's a true M43 camera because it never really uses the whole chip at once. In practical terms, you get about 1.5x the amount of sensor space you'd get from a one-inch sensor, which is still a significant upgrade. The lens is also a big draw, giving you an equivalent focal range of roughly 24-75mm with a maximum aperture range of F/1.7-2.8. These are the kinds of little cameras that are going to keep compacts alive.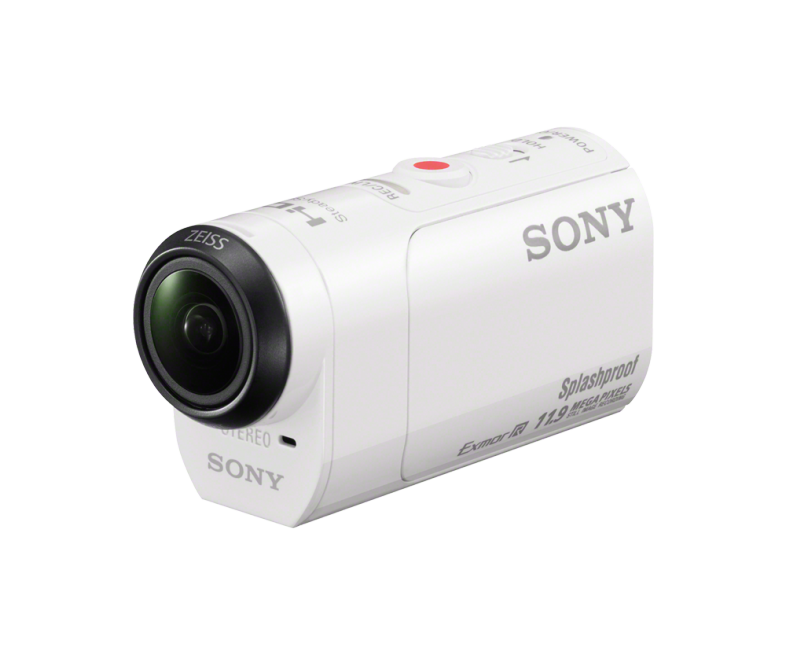 Sony Action Cam Mini
While GoPro may be the powerhouse when it comes to action cameras, Sony's newest model has a lot going for it. The 170-degree lens is made by Zeiss and it can do 1080p capture at 60 fps. The whole camera is extremely small and durable, and has built-in Wifi for setting up and sharing shots.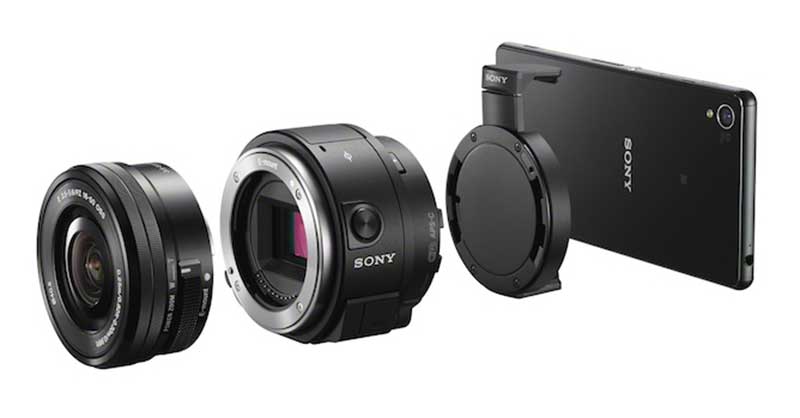 Sony QX1 Smartphone Camera
For those of you who are unfamiliar, the Sony QX series cameras are an interesting bunch. They don't have a screen, rather they rely on a wireless connection to a smartphone to handle controls and composition of shots. The newest model actually has a full-sized APS-C sensor built-in and allows you to change lenses from Sony's higher-end Alpha series cameras. It's an interesting concept and one Sony seems committed to.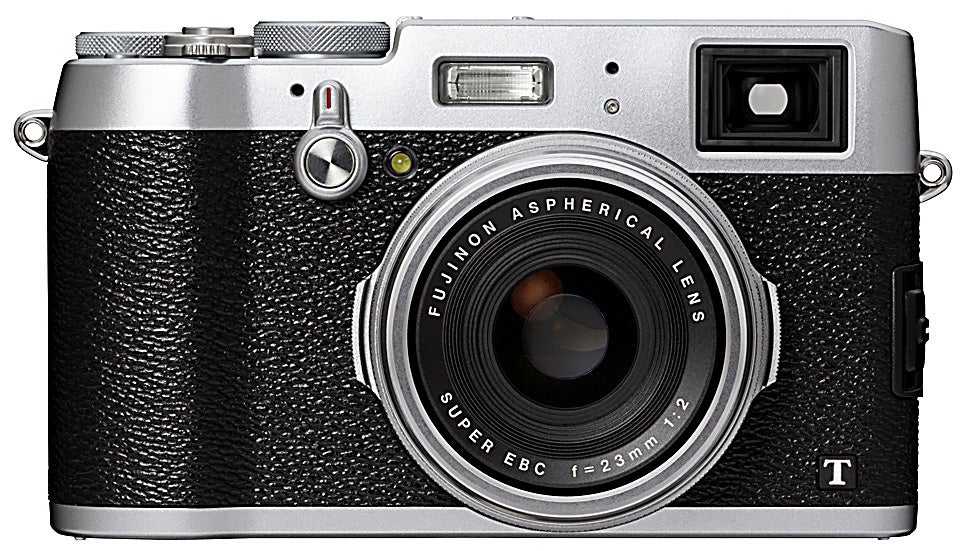 Fujifilm X100T
The Fujifilm X100 series has been a fan-favorite ever since it was introduced way back at Photokina 2010. Since then, Fujifilm has been refining it, and their latest edition is chock full of relatively small, but extremely useful updates. They have upgraded the resolution on the EVF and made it more useful in hybrid mode, so you can use a focusing system that's closer to what you would expect from a true rangefinder. They have also given it some ergonomic upgrades to make common functions easier to change and buttons easier to access.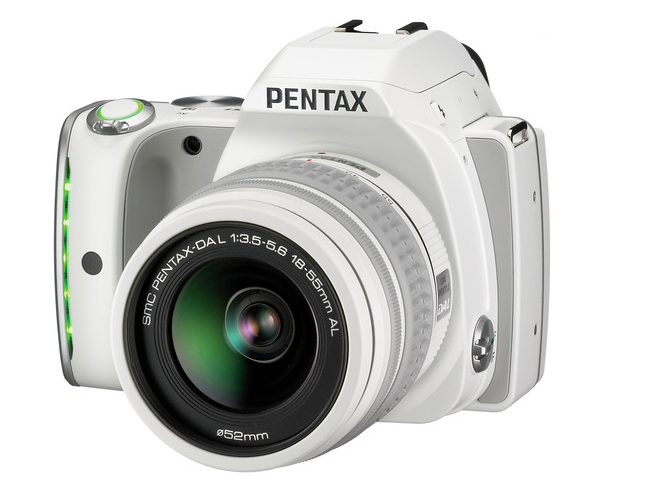 New Gear: K-S1
Most of the announcement news stories focused on the K-S1's interesting design. Pentax tweaked the common DSLR shape and added a row of lights to the grip to make it truly unique-looking. But, Pentax has always made some of the best entry-level DSLRs around. It has a 20.1-megapixel sensor, an optical viewfinder with 100% coverage, and 1/6000th sec. maximum shutter speed. That's certainly not bad for a camera that comes in at $749 for the body-only.