New Gear: Fujifilm X100T Digital Rangefinder Offers a Revamped Viewfinder
A popular camera gets some welcome new features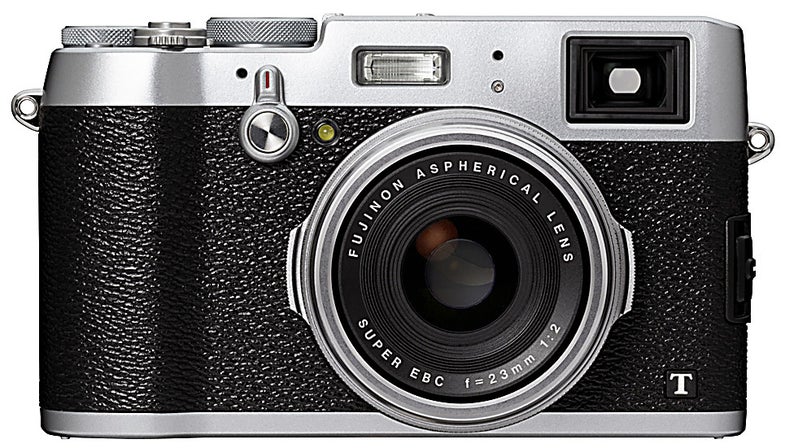 We may earn revenue from the products available on this page and participate in affiliate programs. Learn more ›
It seems like forever ago that the the original Fujifilm X100 first made an appearance back at Photokina 2010. This year, Fujifilm is giving the camera a refresh in the form of the X100T. And, while the camera may not look much different, there are a lot of improvements to be had.
Some of the biggest new features can be found in the viewfinder. There's now a pop-up tab that lets you see the overlaid graphics while in optical mode, regardless of how bright the shooting situation. That should make a big difference when focusing.The EVF LCD is now a 2.3-million dot panel that offers 100% coverage of the scene. The screen on the back of the camera has gotten a refresh, too, jumping to 3-inches from 2.8-inches, and (more importantly) jumping more than 50% in resolution up to 1.04-million dots.
The body of the camera has received some slight tweaks, but it's nothing too earth-shattering, which is good because there weren't a lot of folks complaining about how the X100s was built in the first place.
From an imaging standpoint, the specs remain mostly the same. The X-Trans CMOS sensor still boasts a resolution of 16-megapixels and has built-in, phase-detection AF pixels. The lens is still fixed at 23mm (35mm full-frame equivalent) with a maximum aperture of F/2.. They have, however,pushed the maximum shutter speed up to 1/3,200 sec., which is a nice bump.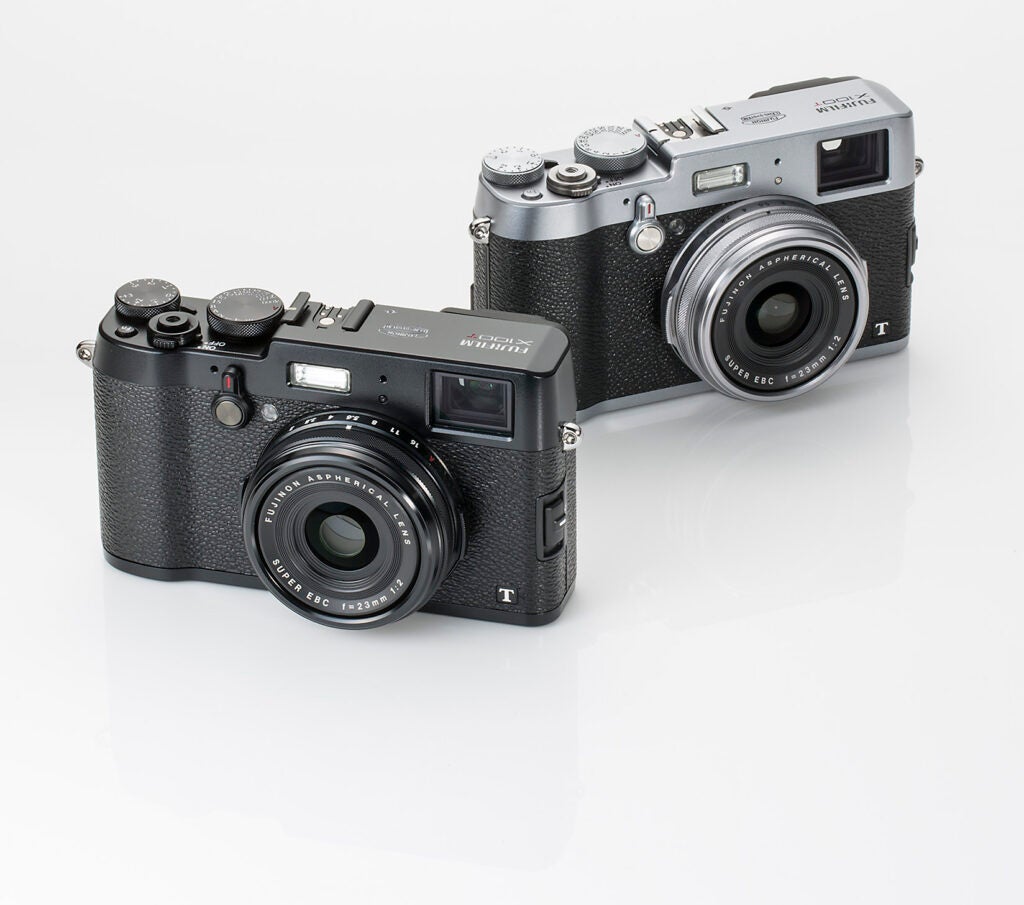 From a video standpoint, the X100T can churn out 1080p video at frame rates all the way up to 60 fps, which can be used for smooth action shooting or half-time slow motion.
The new Classic Chrome comes from its little sibling, the new X30, and allows you to mimic the look of old-style direct positive film stocks like Kodachrome.
The camera will be available for $1,299 when it lands in mid-November, which shouldn't come as much of a surprise. And while this may not seem like a huge upgrade over the previous version, that might not be a bad thing. Fujifilm's method of adding features people actually ask for without messing up the things that are already working seems like a really solid strategy to me.