Photokina 2014: The Best New Camera and Photography Gear
A collection of the best new stuff from the biggest camera trade show in the world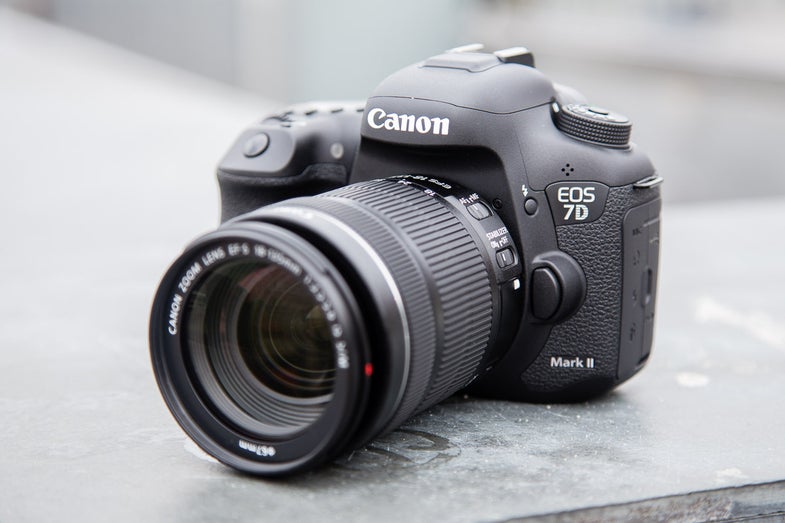 We may earn revenue from the products available on this page and participate in affiliate programs. Learn more ›
Every other September, the global collective of camera nerds (like ourselves) converge on Cologne, Germany for the Photokina trade show. The floor is packed with new cameras and accessories, and for the past week we've been scouring the booths for cool stuff to show you. Here's our huge list of new gear to look out for in the coming months.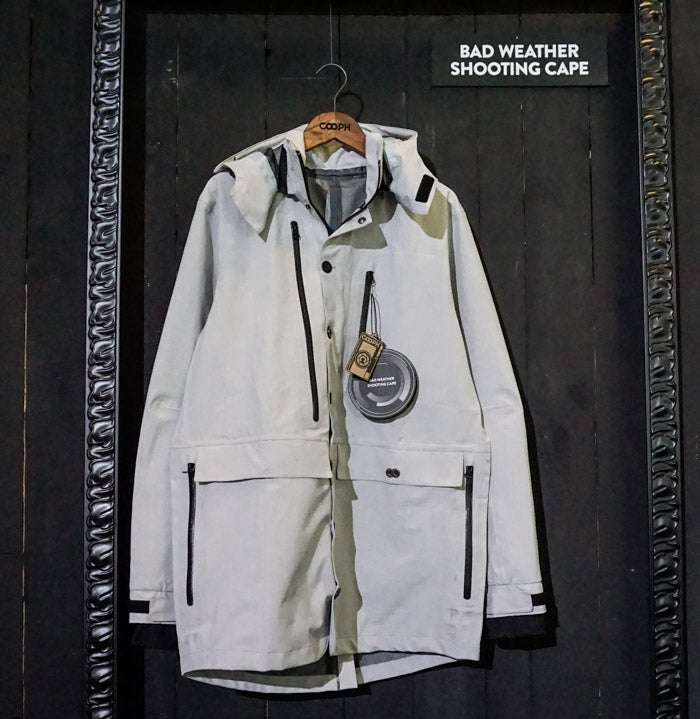 COOPH Clothing For Photographers
Typically, photography-oriented clothing tends to be functional, but is very rarely fashionable. European company COOPH is trying to change that by making all sorts of clothes that have specific functions to accommodate cameras. The beanies have built-in bungee cords so you can use them as lens pouches. The button-down shirts have built-in lens cloths. Even the T-shirts come with tiny lens cap pockets. The gear isn't available in the USA yet, but the rep said that they're hoping to be distributed in the states within the next six months.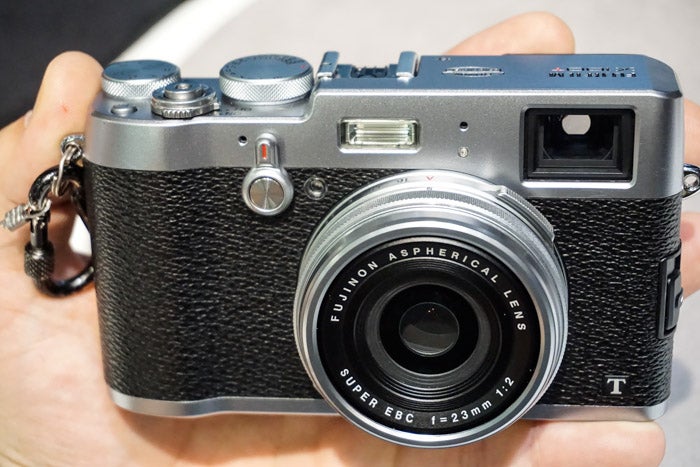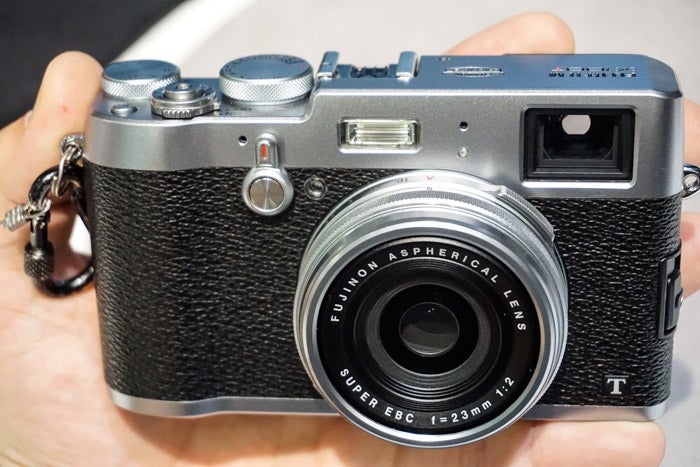 Fujifilm X100T Digital Rangefinder Style Camera
Since the original X100 made its debut back at Photokina 2010, it has been well-loved. Now in its third iteration the X100T follows this year's trend of cameras with relatively small, but very impactful updates. All the displays on the camera have been given some love, including the LCD on the back, which now has over a million pixels, and the electronic viewfinder, which has over 2-million pixels and gets some added focusing functionality. The button layout has been tweaked to give it more functionality. Everything new seems like it was taken from feedback from people who really shoot with the camera and that honestly couldn't make us happier.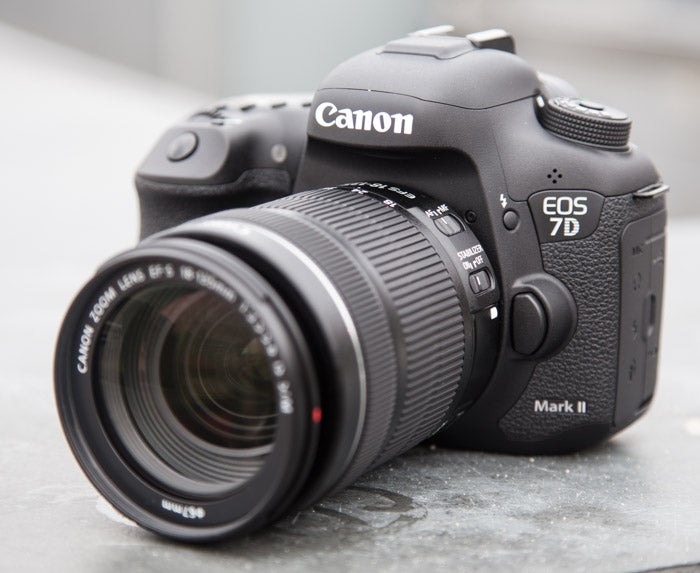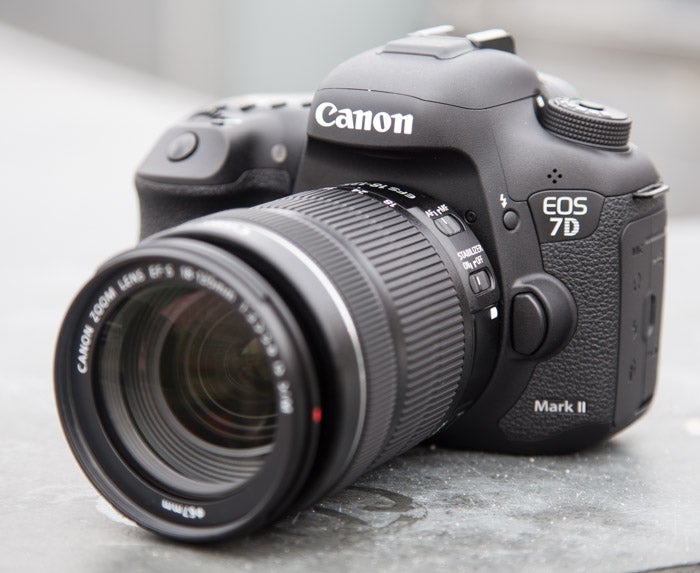 Canon 7D Mark II DSLR Camera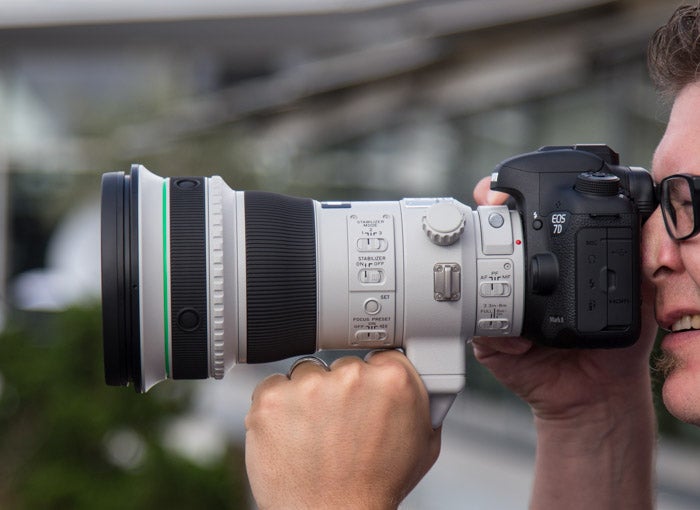 Canon 400mm F/4 DO IS Telephoto Lens
The old Canon EF 400mm F/4 DO IS is an iconic lens for many shooters because of its relatively light weight and compact size. Now, Canon has rearranged the internal glass to alleviate some of the common problems with the original while maintaining the size advantage. The only version Canon had at the show was a pre-production model, so we (sadly) didn't get to shoot through it, but we're looking forward to putting it through a full test as soon as a finished model is available.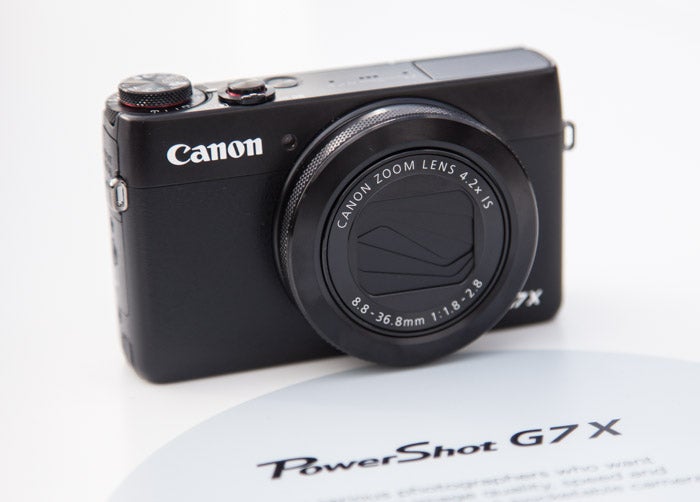 Canon G7 X Advanced Compact Camera
There was a time when so many new compacts were announced at Photokina that we could barely keep up. This year, however, there are only a handful thanks to the prevalence of smartphone photography. The compacts we did get this year, however, seem really great. The G7 X is Canon's first 1-inch sensor camera, with 20.2 megapixels of resolution and Canon's most powerful Digic 6 processor. In handling, it feels much more like the sibling of the awesome S-series compacts than the often-bulky G-series mega-compacts. The tilting screen makes it a little thicker, but the 4.2x optical zoom offers a really nice focal range. If compact cameras are going to stay alive, this seems like the right track.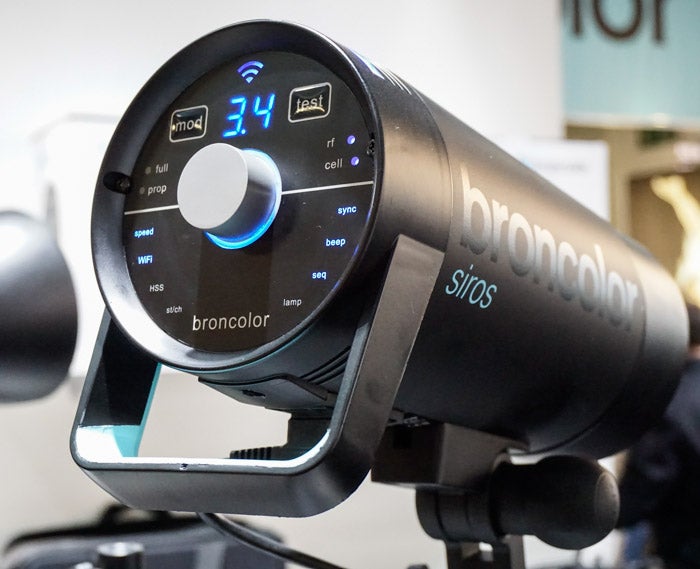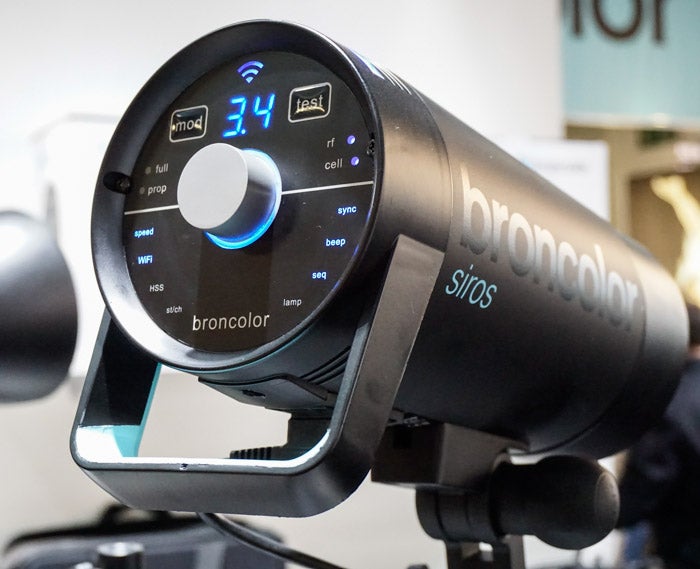 Broncolor Siros Monolight Strobes
Monolights haven't always been as pretty as they are now. For a while, many were made from dull grey plastic with basic knobs and switches like something out of a Cold War submarine. The new Siros strobes from Broncolor, however, are beautiful in and of themselves. Beyond their looks, though, the Siros monos have everything you'd expect out of a Broncolor light. They promise extremely loyal color reproduction and flash durations down around 1/13,00th of a second. There's also a slick, redesigned app that lets you control the lights from afar.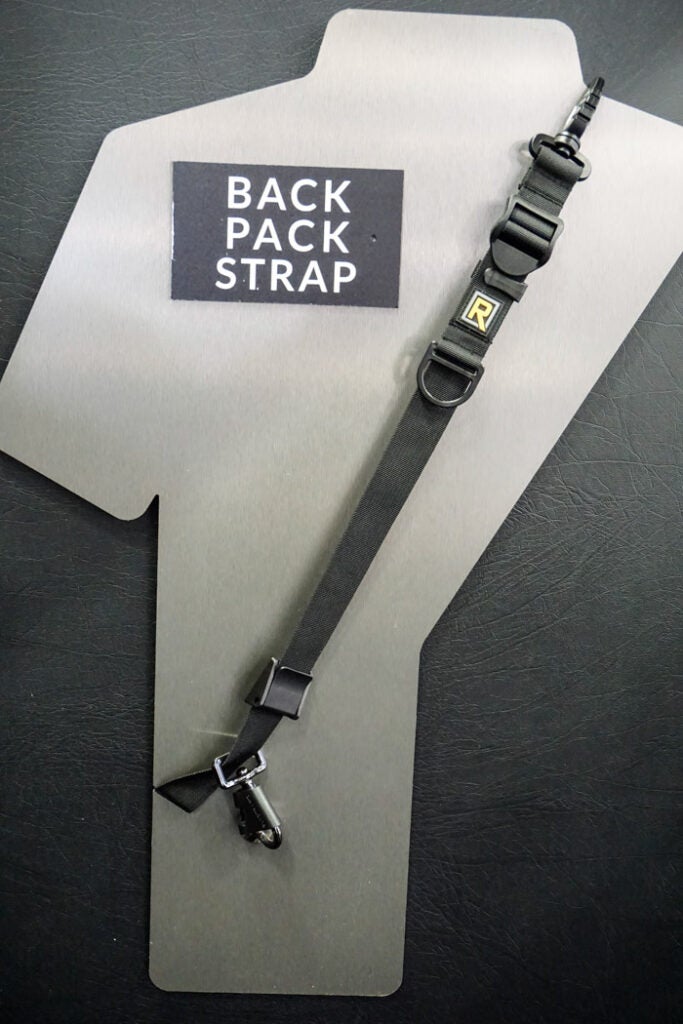 BlackRapid Backpack Strap
I personally use a BlackRapid strap quite often, but wearing it with a backpack is definitely not ideal. So, BlackRapid took the functional piece of their strap and added two sturdy D-clips so you can attach it directly across your backpack straps. That way, the straps don't need to fight for real estate on your shoulders. You can clip it across your chest or over a single arm if you plan to take the bag on and off a lot. And when you're not using it, the whole thing folds up into a small mesh bag that can be hung from your backpack strap for storage.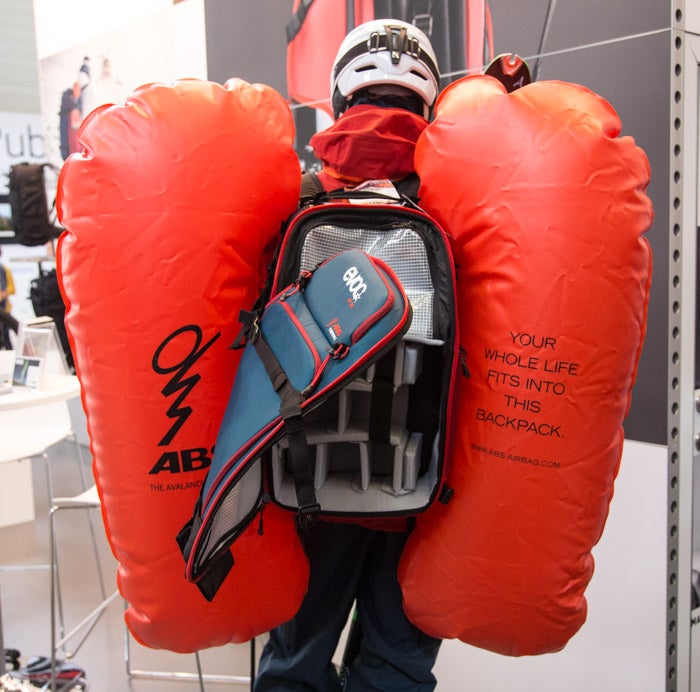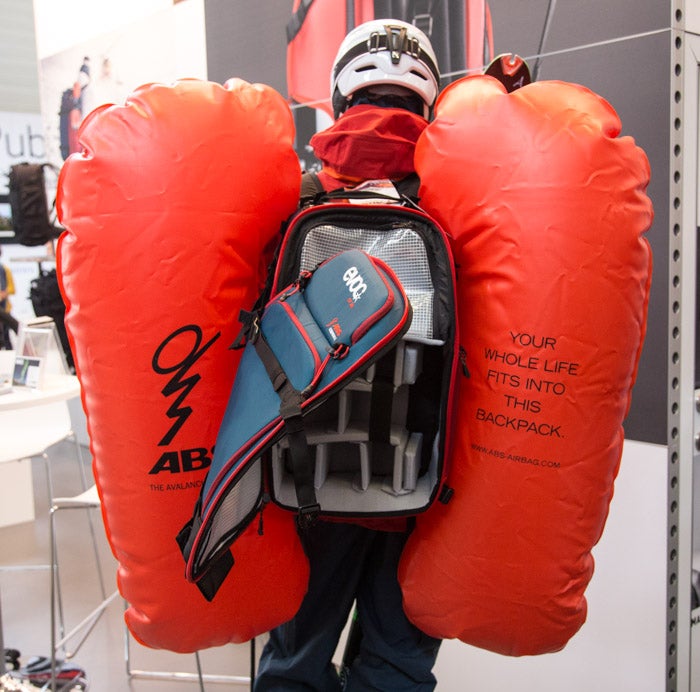 Evoc Zip-On ABS Camera Bag
There are a lot of camera bags that consider themselves part of the "adventure" category, but the latest from Evoc is about as extreme as they come. They have a lineage in the mountain biking and mountain sports world, so their bags were already built tough. But, this new bag is compatible with the ABS avalanche protection system. It holds a surprising amount of gear, and if an avalanche should happen, it has a set of built-in airbags that inflate to keep you on top of the snow instead of underneath it. Of course, the ABS system isn't essential and you can still use the bag in just about any situation. We're looking forward to trying out some of their bags in some awesome-but-safer locations.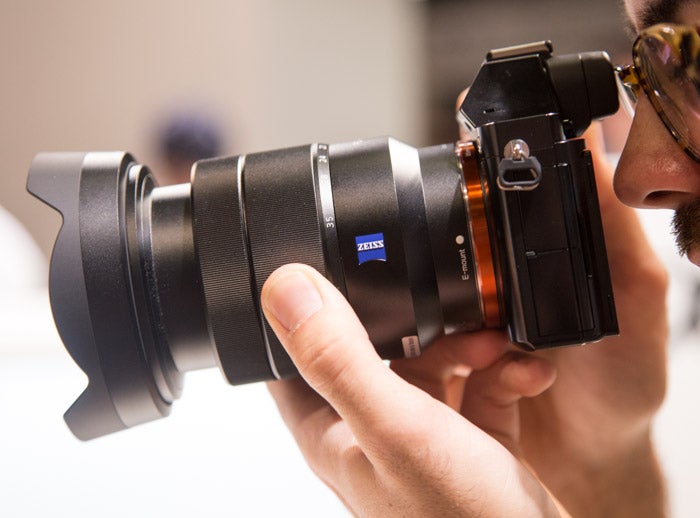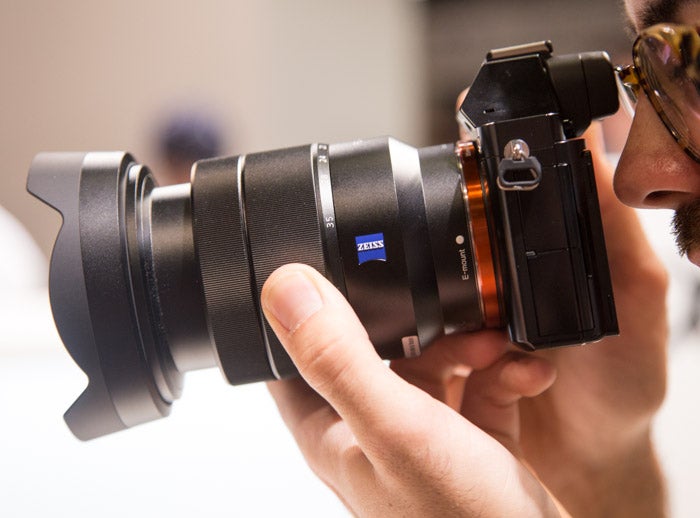 Sony 16-35mm Zeiss F/4 Zeiss Vario-Tessar T* FE OSS Lens for E-Mount Cameras
The Sony 7-series full-frame cameras are hugely poplar for their small-size and impressive image quality, and Sony is trying to capitalize on that by introducing quality lenses meant to work with the system. The latest is a 16-35mm f/4 made with the help of Zeiss and follows the trend of wide angle zooms with built-in stabilization. The lens will be available in November for $1,350, which is still a high-end price point, but actually seems pretty reasonable if it performs as well as some of the other Zeiss options in the Sony stable.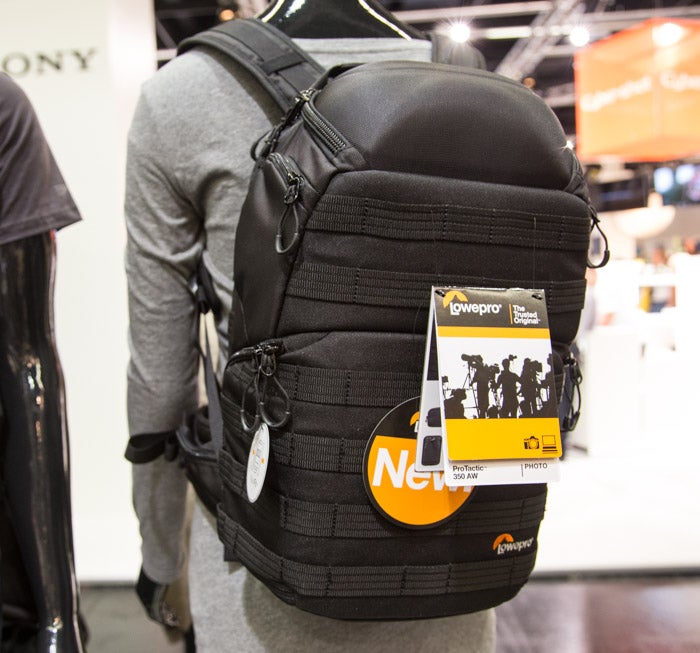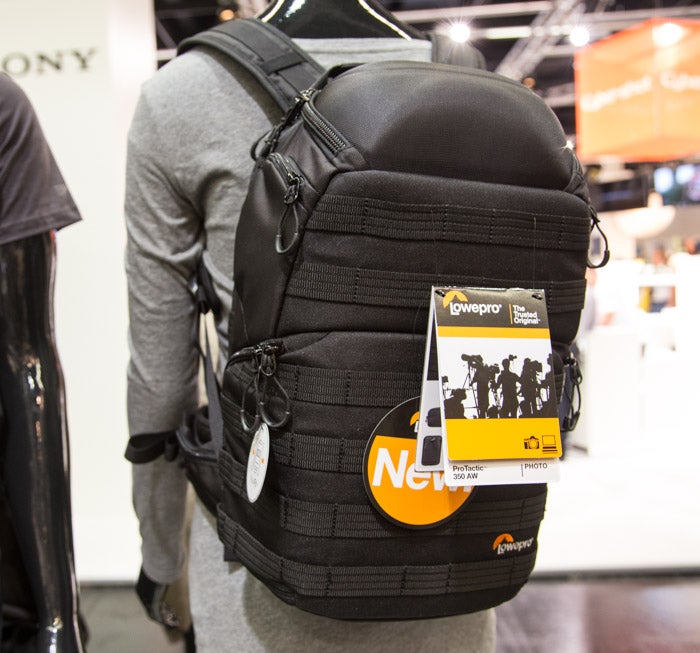 Lowepro ProTactic Camera Bags
The black-on-black design of these urban-inspired camera bags makes them rather unassuming (despite the Lowepro logo on the bottom corner.). But, they're meant to hold a ton of gear. Both the 350 AW and 450 AW versions are capable of holding a pair of pro DSLRs and either six or eight lens respectively. In addition to holding all that gear, they make it impressively easy to get at it in a hurry. There are four different access points for getting gear out, which means it's about as versatile as you could ask for.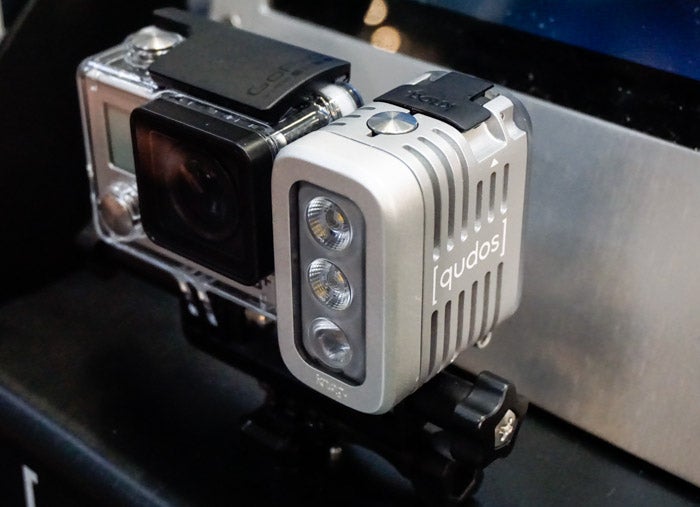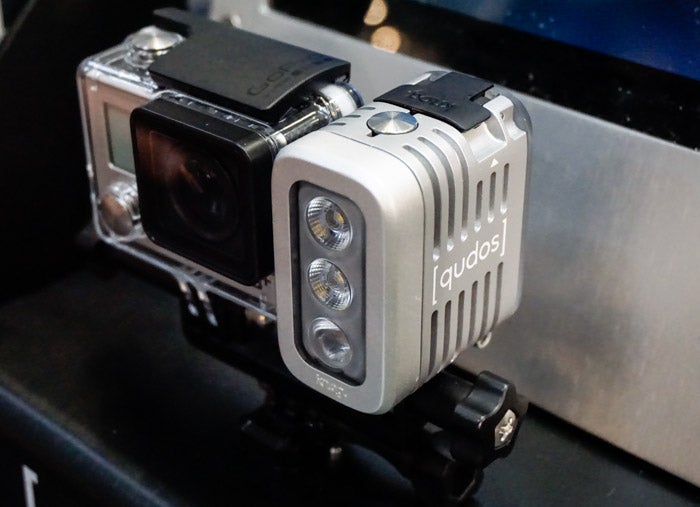 Knog Qudos Action Light
Knog is known mostly for their bicycle lights, but they have taken their technology and applied it to a light unit specifically meant to work with action cameras like the GoPro. It has three LED lights inside and is totally waterproof without an extra case. It has several different illumination modes and we were surprised at how much light it can throw when we tried it out on the show floor. It comes with a special mount so you can set it directly next to a GoPro and then send it into harm's way. Plus, the battery has a USB port, so you can buy spares and charge them without having to use the light itself as a charger.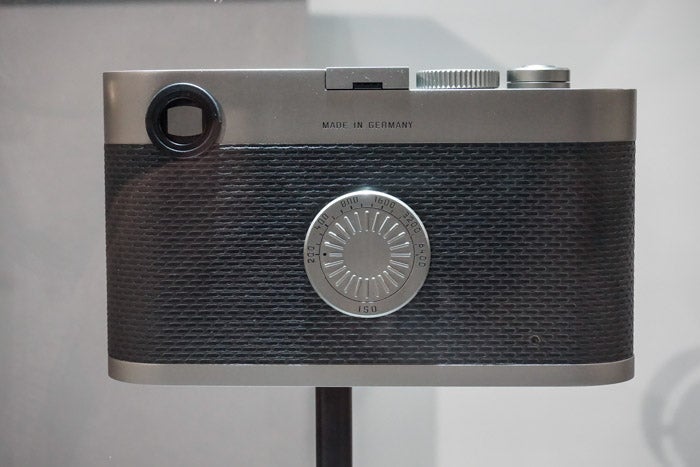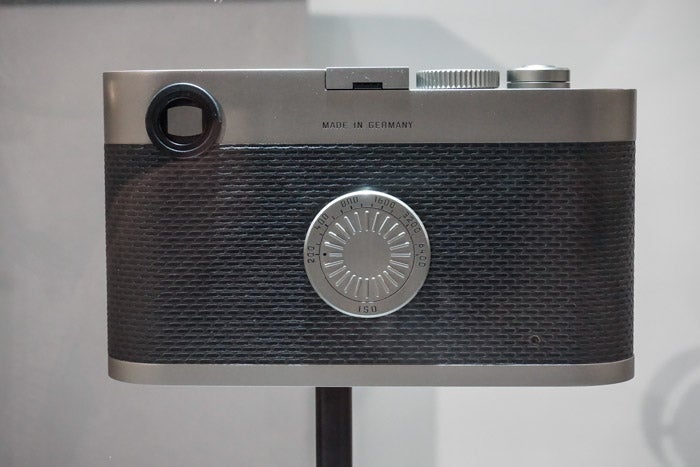 Leica M Edition 60 Digital Rangefinder With No LCD Screen
One of the biggest stories of the Photokina 2014 show is also one of the most controversial. To celebrate the 60th anniversary of their Iconic M-series cameras, Leica released a digital range finder without a screen. That means you don't get to see your images until you upload them to your computer. Is it impractical? Of course it is, but it's also a collector's item. They are only going to make 600 of them available and they're going to cost up near $20,000 to buy. Still, it's a move that only Leica could pull off, especially here on their home turf.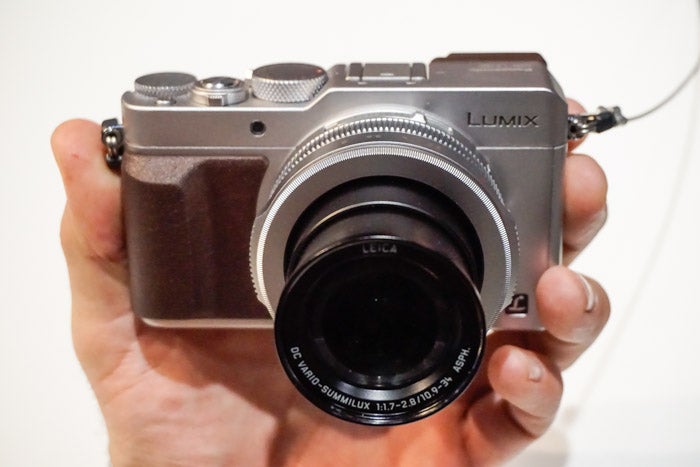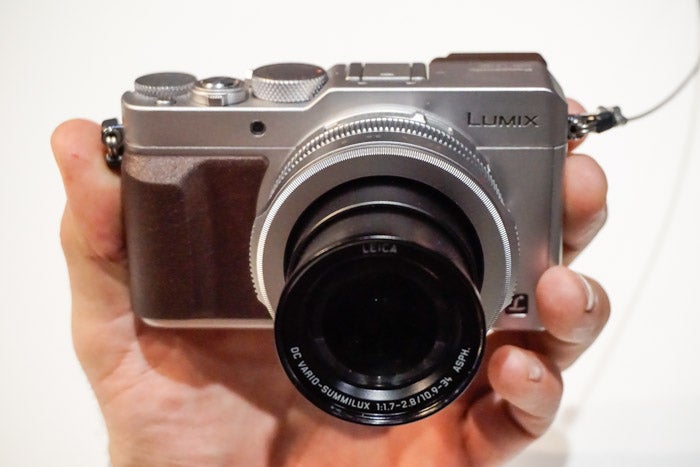 Panasonic LX100 Advanced Compact Camera
Like the Canon G7 X, the Panasonic LX100 is a pretty substantial upgrade from its compact predecessor. The LX100 has a micro four-thirds sensor built into it, and while you can't get true M43 resolution out of it, it does give you more sensor real estate and options when it comes to aspect ratios. It has a 24-75mm zoom lens, but it offers a maximum aperture range of f/1.8-2.8. Holding it, you really might think you're holding a compact system camera. It's tiny, but it's sturdy and snappy as you move through the operations.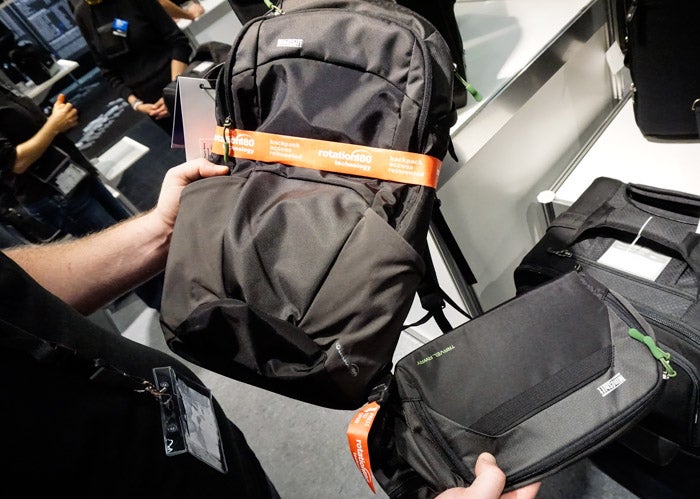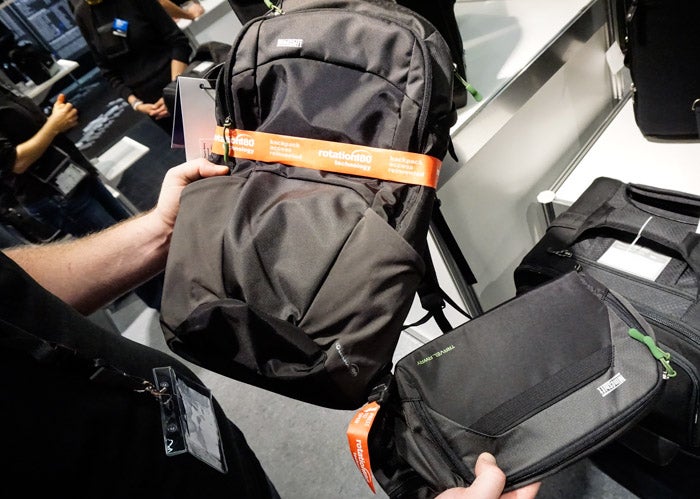 Mind Shift Gear Rotation 180 Travel Away Camera Bag
The press material for this clever camera pack system is reluctant to use the word "fanny pack," but we're going to go ahead and do it. This daypack-sized camera carrying system has a fanny pack that rotates in and out of the back compartment, so you can keep it stowed away with all your valuables as you travel around, then bust it out when you need something from it. Really, it's a very clever system that gives you the utility of a fanny pack without having to walk around wearing one on your hip all day long.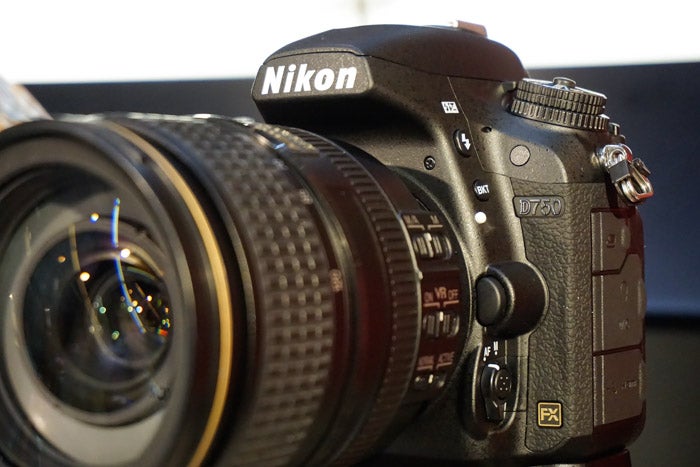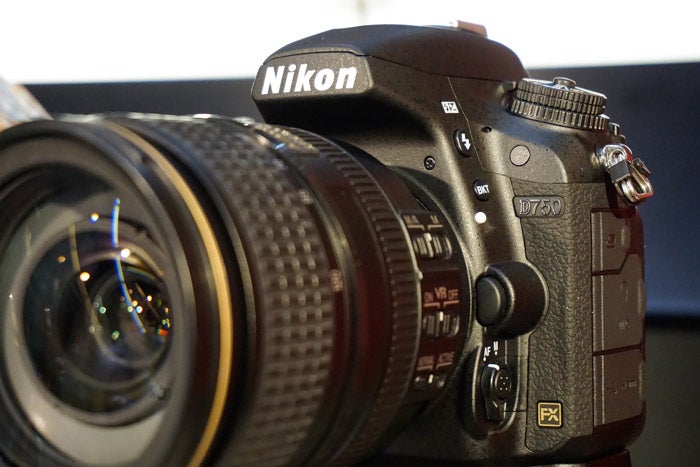 Nikon D750 DSLR Camera
It was actually announced a few days before the show, but Nikon's new full-frame camera seemed like one of the most popular attractions on the show floor. Unlike the D800, it uses a tamer 24.3-megapixel sensor for smaller files and quicker processing. It has a max ISO of 51,200 and uses the 51 point AF system in addition to its articulating LCD screen, all of which make it a tangible upgrade from the mid-level D610. Plus, it costs $2,300, which makes it more accessible than the D800. Look for a test in the coming weeks.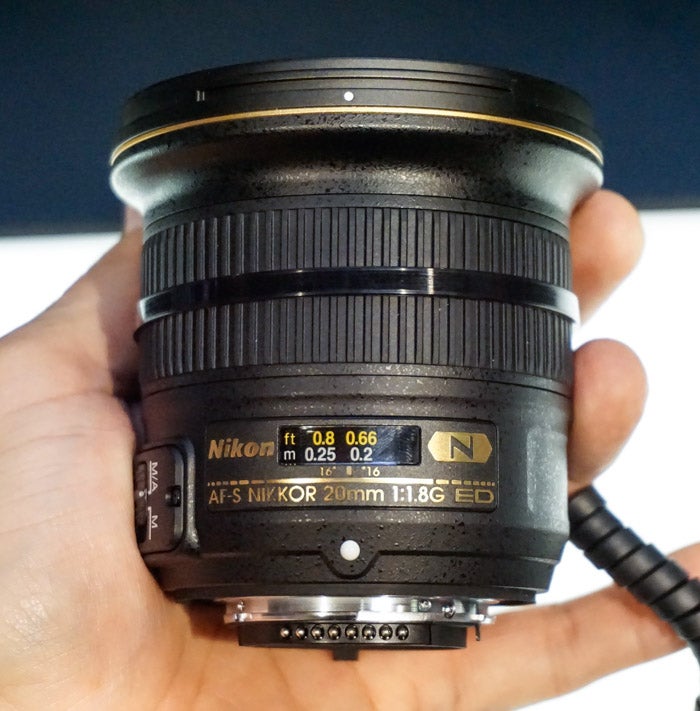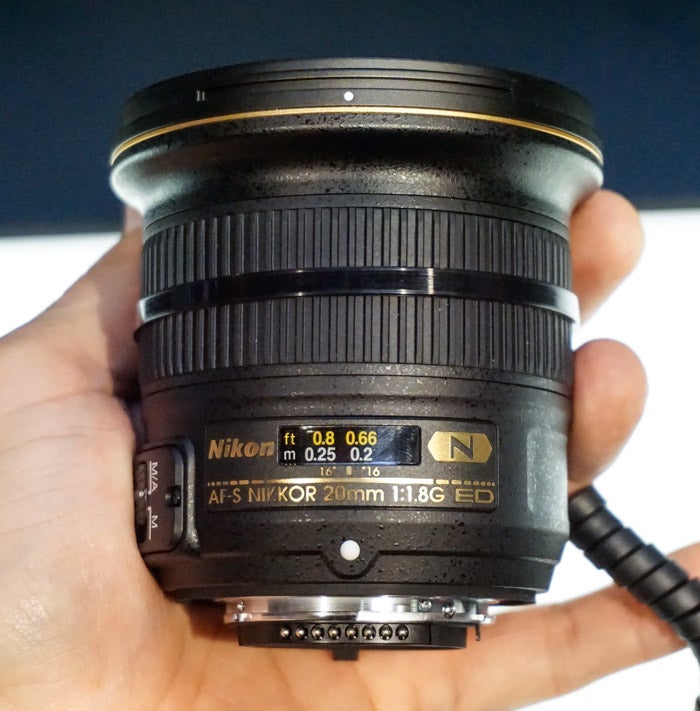 Nikon 20mm F/1.8G ED Lens
Nikon's newest prime, the 20mm f/1.8G ED was on display paired with the new Nikon D750 DSLR. The lens is comprised of a total of 13 elements in 11 groups. Two of the 13 elements are ED. Like all the other G series primes released in the past few years, it offers a Silent Wave Motor and Nano Crystal Coating. Nikon already had two other 20mm lenses in its line-up, a manual focus and an auto focus lens, though both had a max aperture of f/2.8. This lens will be available mid-September for $800.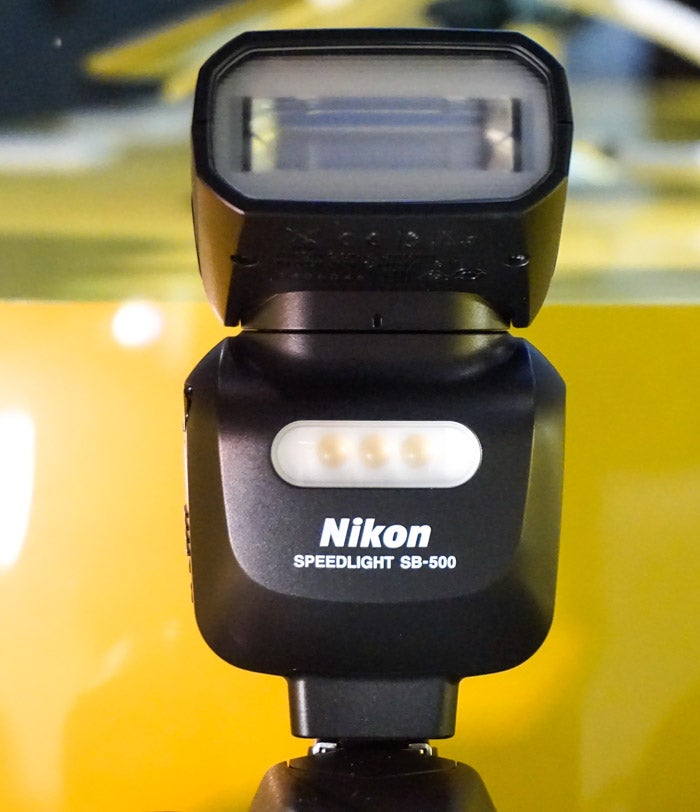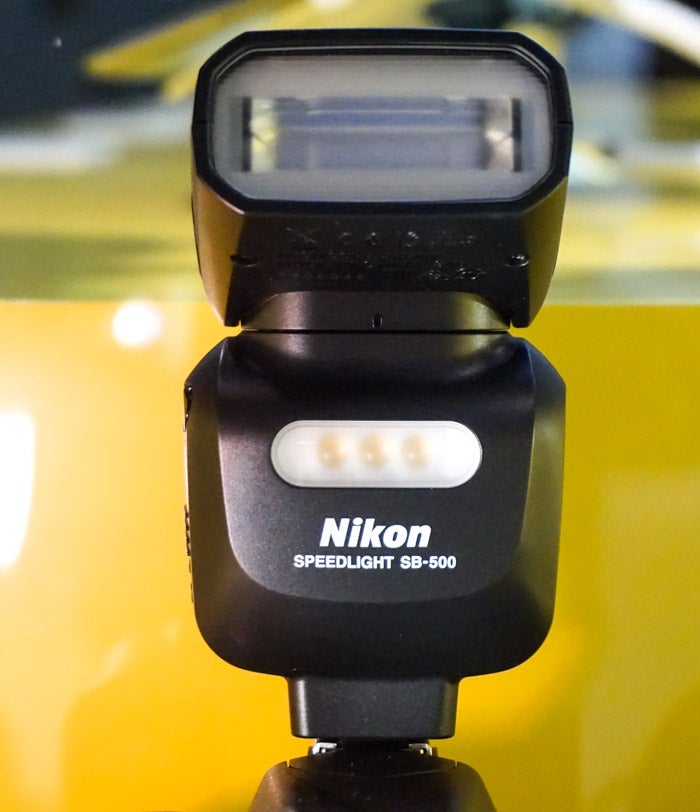 Nikon SB-500 Flash with Video Light
The flash is typically one of the first things a new DSLR buyer gets in terms of accessories and Nikon is trying to make that purchase a more versatile one by adding a video light option. The $250 light has a standard flash with a guide number of 24 (not the most powerful flash), but it also has an array of three color-balanced LED lights to illuminate your subject during video.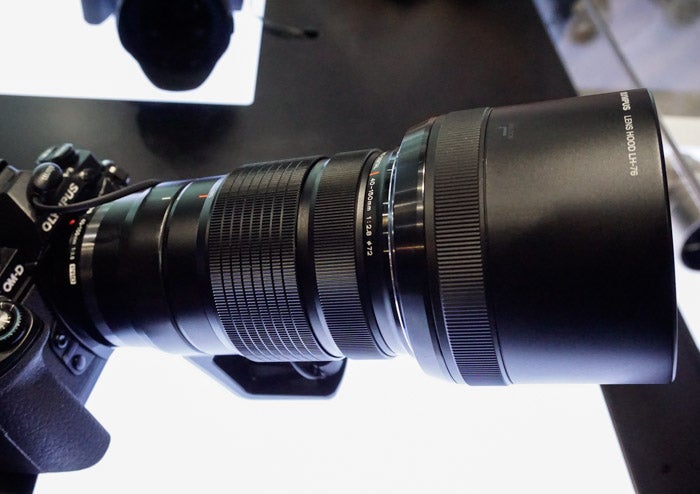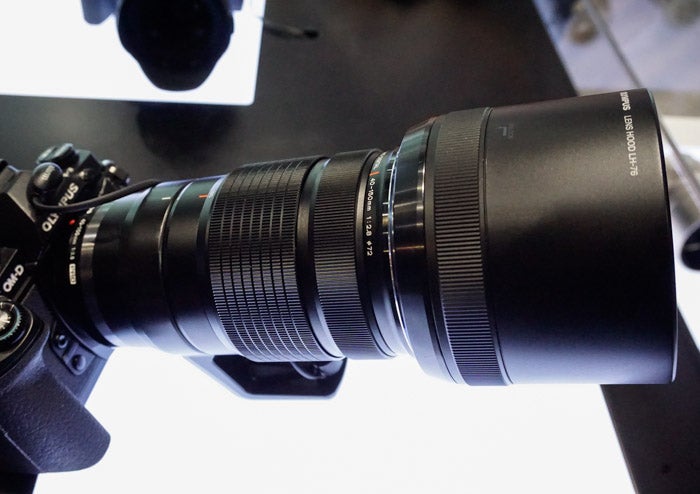 Olympus 40-150 F/2.8 Pro Lens
One of the big themes at the show this year is how compact system cameras have the potential to become truly pro-grade cameras. Olympus brought their new 40-150mm f/2.8 lens with them to show off and first impressions were very positive. It focuses quickly and silently and our image previews looked extremely sharp, at least on the back of the camera (we were using an OM-D E-M1). Plus, the lens itself has a lot more reach than the typical DSLR 70-200mm lens, but it's considerably smaller and lighter. I was also surprised with how close it focused considering how long the focal length is.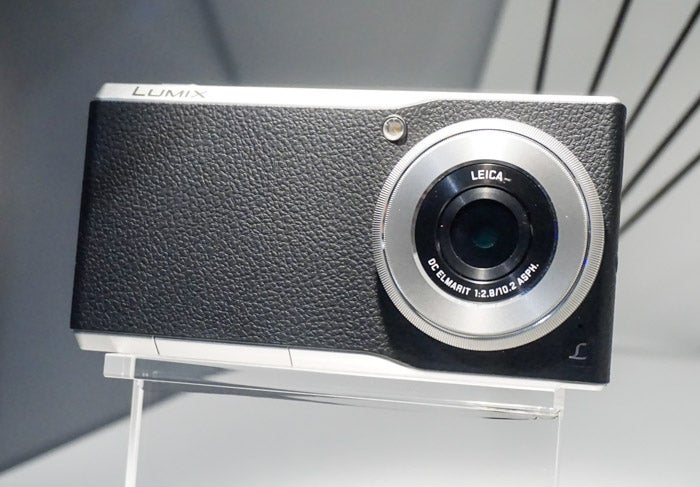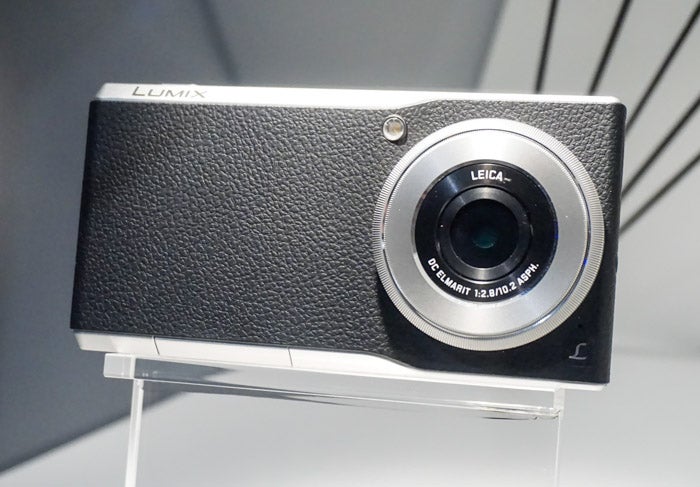 Panasonic CM1 Smartphone With 1-Inch Sensor
We were tempted to leave this little guy off of our "Best Of" list, not because it's not important, but because we're a little jealous that it's not currently planned for release in the US. Inside this smartphone is a 20.1-megapixel 1-inch CMOS sensor with a 28mm (equivalent) f/2.8 Leica DC Elmarit prime lens. That's a serious camera crammed into a full-fledged Android smartphone and that sounds like it could be a game changer. On the reverse, it's a typical Android device running Jellybean on a 4.7-inch 6,220,000 dot touchscreen display. We got some brief hands-on time with it here at the show and it really does seem like it could be great. And shutting down people who constantly say things like "get a real camera" would be totally worth it. Unfortunately, it's only slated for Germany and France release at the moment and it will likely be "very expensive." Still, we wouldn't be surprised to see something similar hit the states some time soon.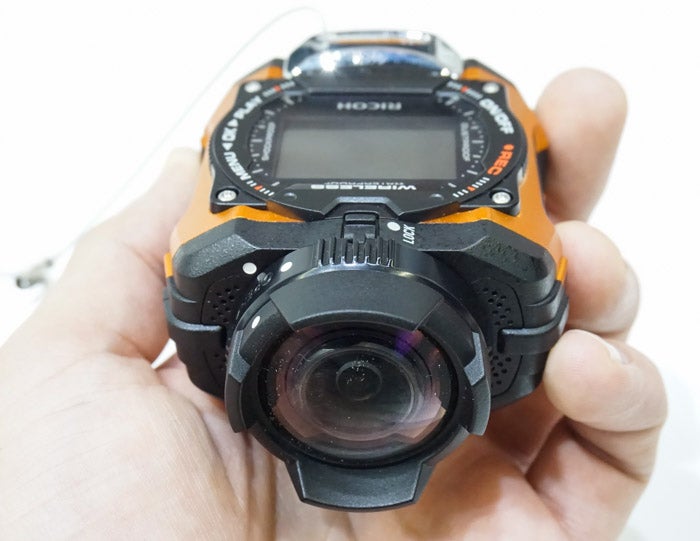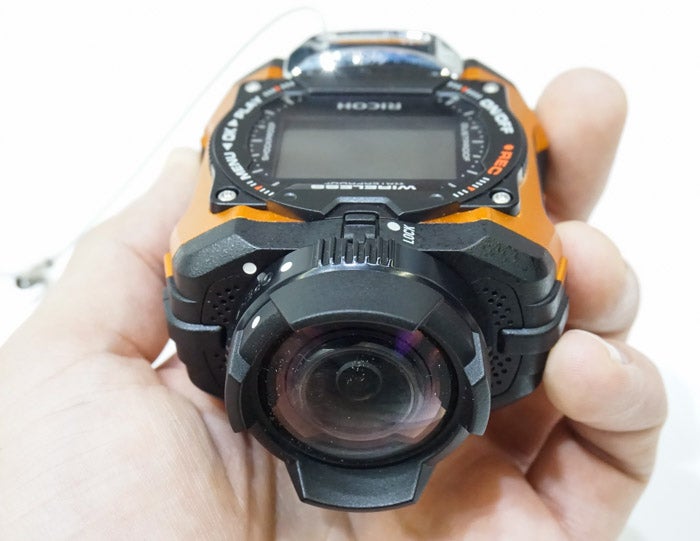 Ricoh WG-M1 Waterproof Action Camera
At the moment, the GoPro is still the untouchable king of the action camera empire, but there are currently a lot of other companies trying to get in on the action. While many of them seem like lame knockoffs, the new Ricoh WG-M1 has potential to be really good. It doesn't have the same resolution or slo-mo skills as the GoPro, but it doesn't need a case to be waterproof and the screen on the camera is really handy for previewing your shot and reviewing your footage without a WiFi connection.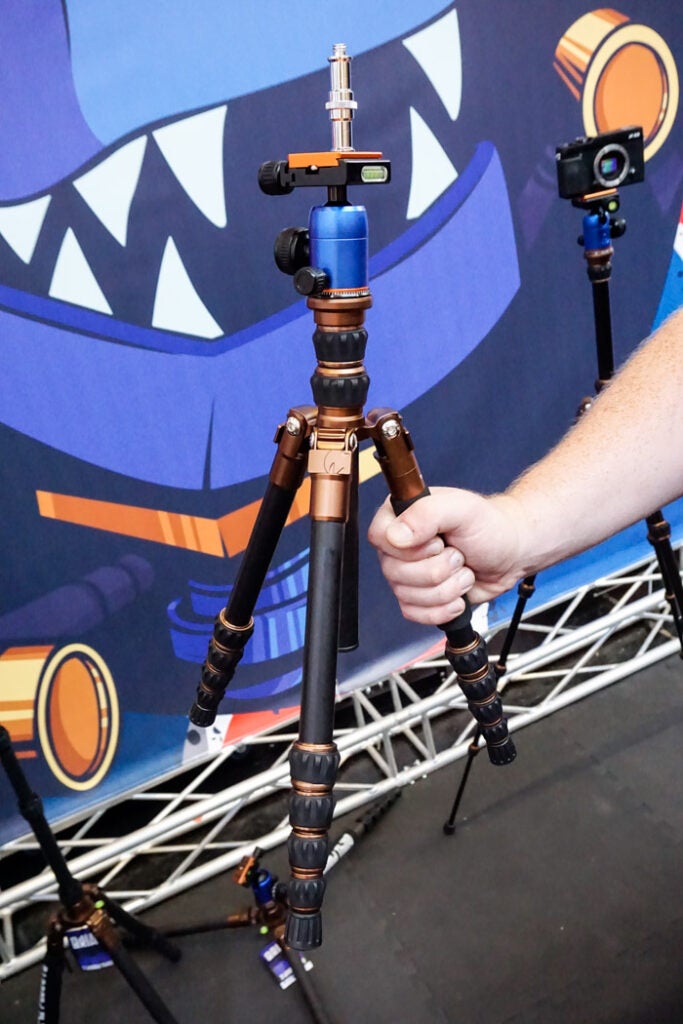 Three Legged Thing Punk Series Tripods
Video is getting more popular all the time, and with that, tripods are making a come back. Three Legged Thing's latest release is a super-compact tripod that's meant to be strong, light, and affordable. It folds up to about a foot long and comes in both alloy and carbon models, depending on how much you want to spend. Trying them out on the floor, the carbon model was extremely nice, with firm locking mechanisms on the legs and cool color details.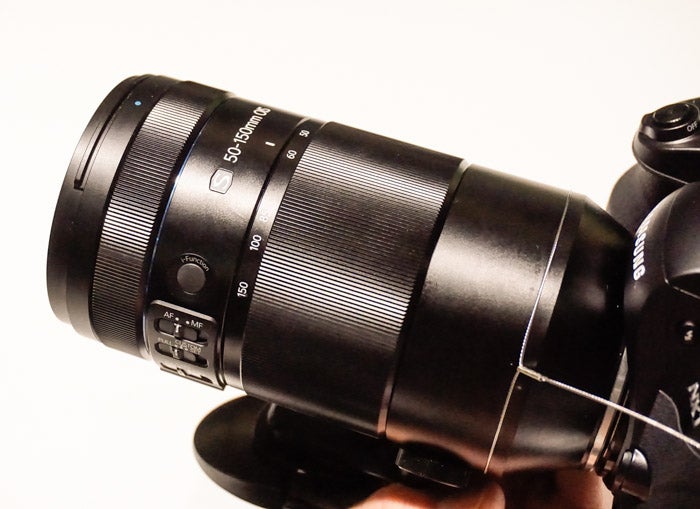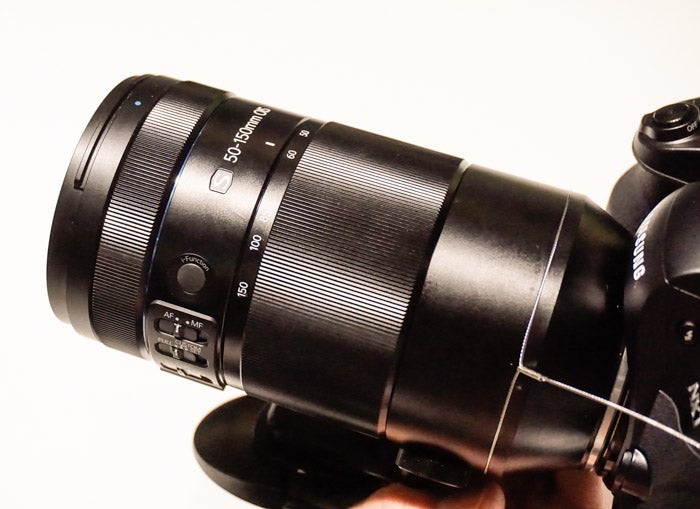 Samsung 50-150mm F/2.8 OIS Zoom Lens
The other big indicator that Samsung has high-end shooters in mind is the announcement of their new 50-150mm f/2.8 ED OIS lens. Since Samsung is sticking with the APS-C sensors, this lens is meant to compete with the omnipresent 70-200mm lenses used by so many DSLR shooters. In fact, it actually gives you a little more reach in a package that's a bit smaller and lighter. Paired with the 16-50 f/2.8 OIS, this gives Samsung full f/2.8 coverage from 16mm to 150mm in high-end zoom form.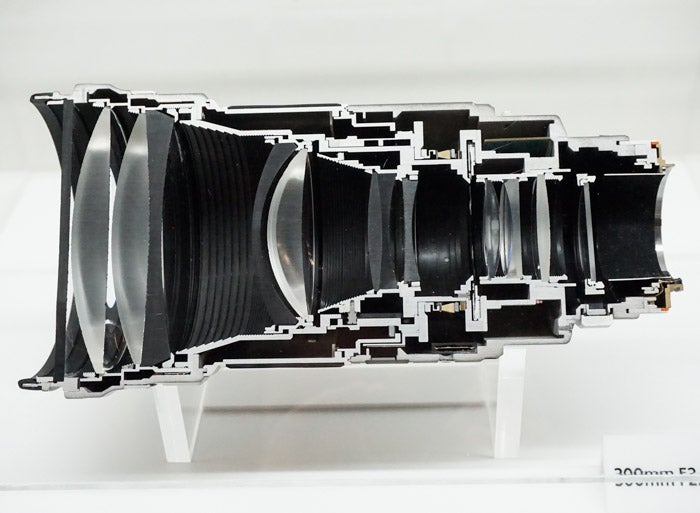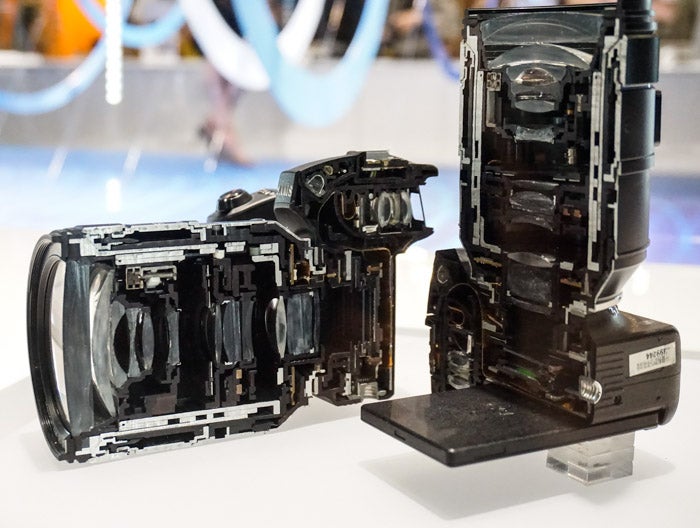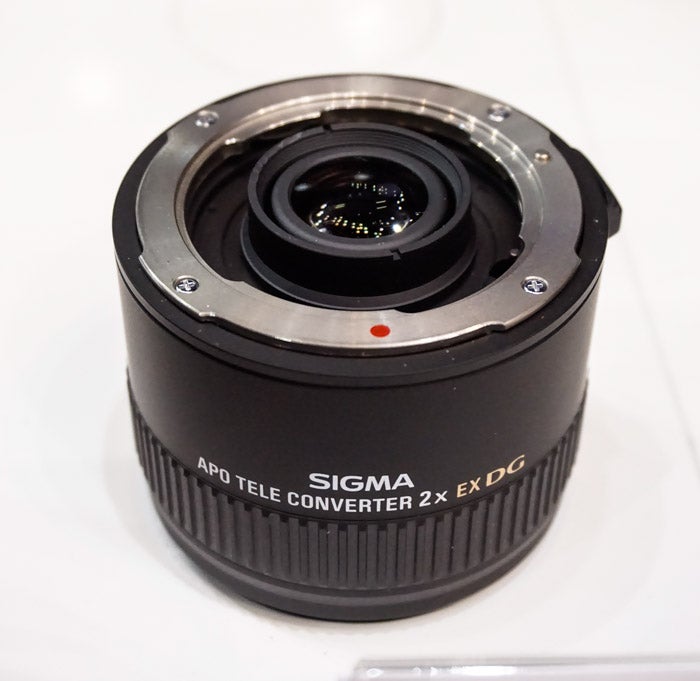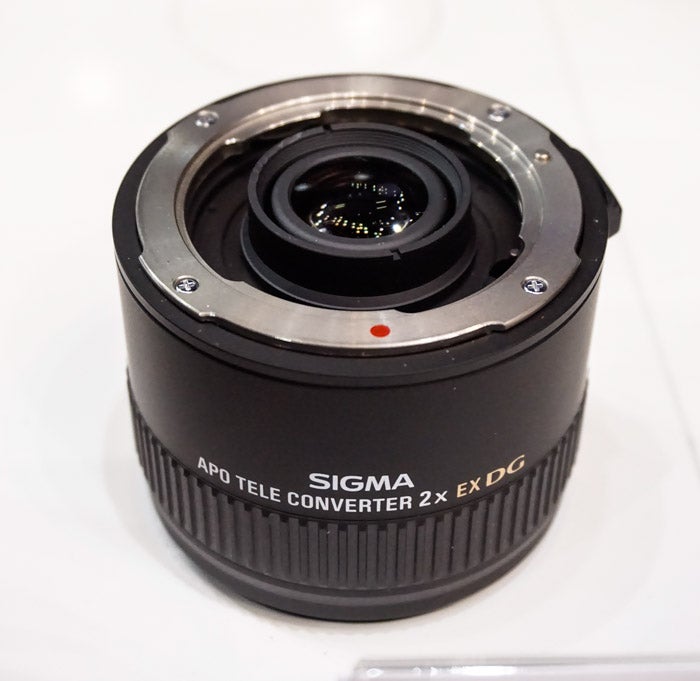 Sigma 1.4x and 2x Teleconverters
Sigma has been on a tear lately with their art-series prime lenses, and they also showed off their impressive new 150-600mm lens which should be coming later this year. But, they also showed off their new line of teleconverters, which, as nerdy as it sounds, got us a little bit excited. There is a new 1.4x and a 2x converter to choose from, both of which were on-hand at the show, but glued down so we couldn't yet try them. Still, with full-frame sensors coming into the enthusiast category, some users may miss the extra reach they feel their old crop sensor bodies afforded them, at which point, something like this may become very attractive.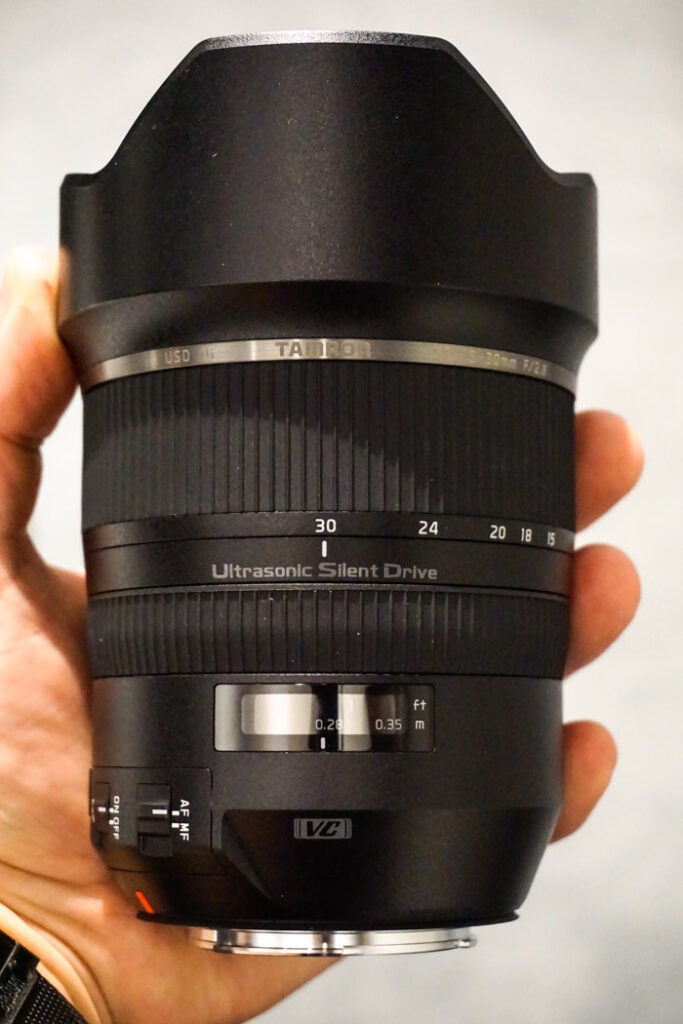 Tamron SP 15-30mm F/2.8 VS Wide-Angle Zoom Lens
We were lucky enough to get some hands-on time with Tamron's new zoom lens, and even though we don't have all the specifications or info yet, it has potential to be really great. The bulging front element is protected by a fluorine coating that does a surprisingly good job resisting just about any kind of grime we tried to smudge on it. The hood is also a rather clever design, doubling up on the protection when the front element is exposed to help keep it protected. We're looking forward to putting it through its paces when it comes in for testing.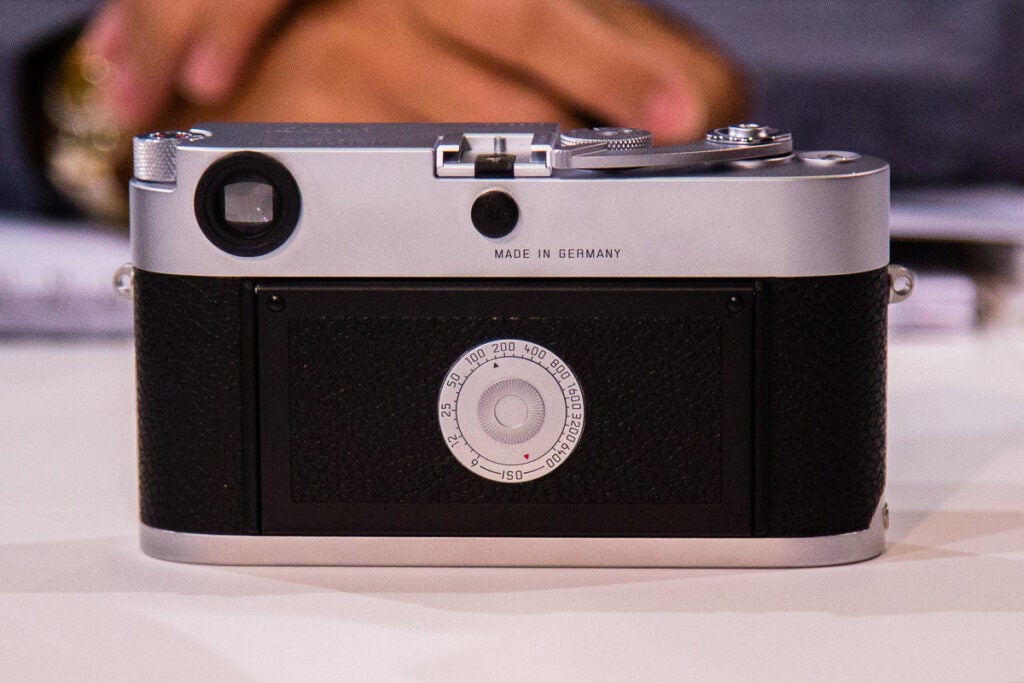 Leica M-A Film Rangefinder Camera
It's a fully mechanical camera meant to celebrate the bare-bones roots of the original Leica M. It's completely stripped of bells and whistles, including the iconic red Leica dot. Every model comes loaded with a roll of classic Kodak black-and-white film, too, so unlike the edition 60, it seems like they expect these to actually see some use. It's so old school, it even lacks a built-in meter, so better pick up one of those if you plan on shooting with the M-A.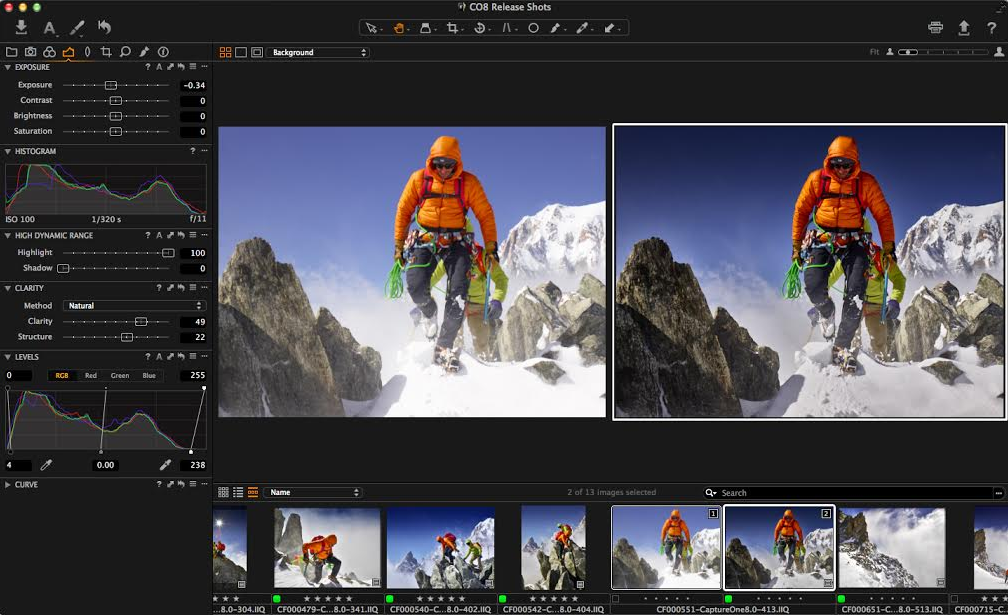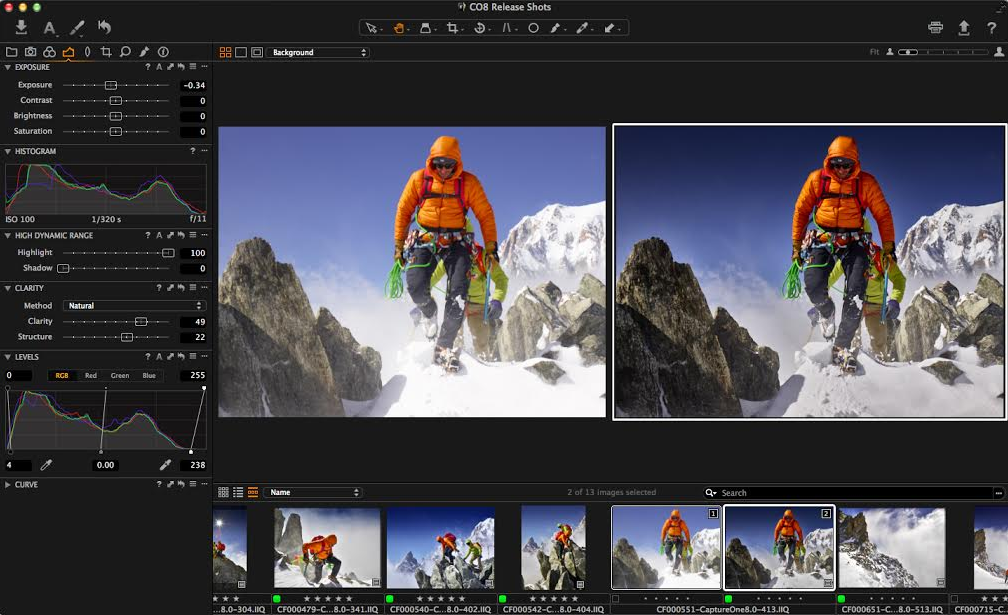 Capture One Pro 8
When it comes to raw processing software, Capture One Pro is among the best and it got a fresh new version here at Photokina 2014. It picks up a few features like cloning layers and now there's even a subscription pricing program if you'd rather pay $10 per month than shell out the full $300 fee for the license. It's clearly aimed at trying to convert some users from Adobe's Lightroom and the fading Apple Aperture—it will be interesting to see if it works.