New Gear: Sigma Announces Filter Series, 1.4x and 2x Teleconverters
Sigma offers up some new accessories in addition to their lenses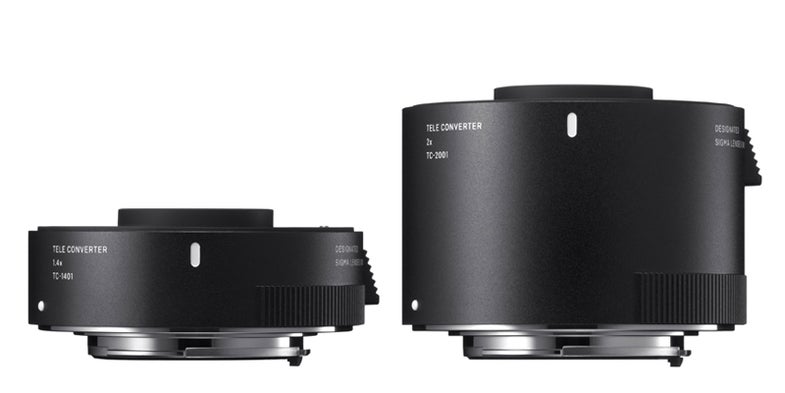 We may earn revenue from the products available on this page and participate in affiliate programs. Learn more ›
Massive zoom lenses aren't the only thing Sigma has been working on for Photokina 2014. Today, they're also announcing a line of teleconverters and a series of optical filters.
The teleconverters come in the very familiar 1.4x and 2x configurations. The TC-1401 has has a single Super-Low Dispersion glass element and will sell for $349, while the TC-2001 has a pair of SLD elements and will cost $400. While the Sigma press material suggests that the converters are specifically designed to work with Sigma lenses, we're curious to see how they perform across a range of glass. They are, however, promising excellent image quality and flat performance across the entire frame, which is what you want out of a converter.

There are four filter options in the new series as well. They start with a standard UV filter, as well as a circular polarizer. The other two models are meant to be optically transparent and offer simple protection for the front element of your lens. There's a normal Protector and then there's a WR version, which has a Water Resistant coating, which can also be found on the UV and Polarizer filters.
The filters use black-rimmed glass and slim profiles to help cut down on common filter issues like vignetting on wide-angle lenses and ghosting, respectively.
We're excited to check out these new accessories on the show floor next week at Photokina 2014.