New Gear: Nikon D750 Full Frame DSLR + 20mm F/1.8G
At long last, a Nikon full-framer to compete with the Canon 5D Mark III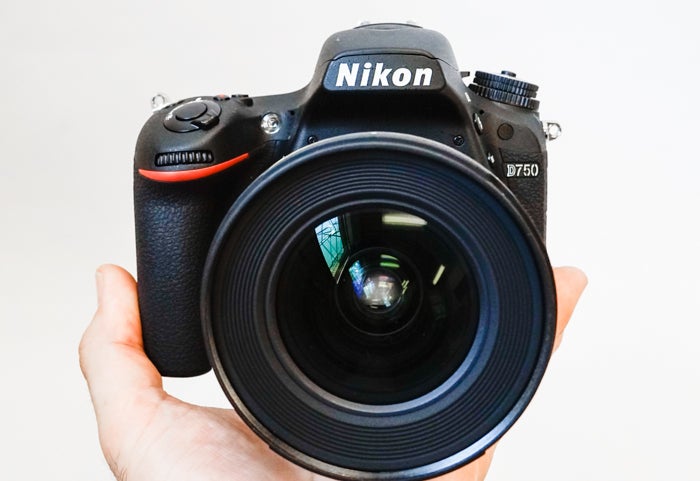 We may earn revenue from the products available on this page and participate in affiliate programs. Learn more ›
For many Nikon full-frame shooters, the D610 feels too cheap, files generated from the D810 are too large and the burst is not quite fast enough, the D4s is too massive and expensive, and the D700 offers no video capture (and is as old as father time). So what camera does that leave photographers who want a full-framer with robust video features, an above average burst-rate and a weather-sealed body? It leaves them knocking at Canon's door.
When I first laid eyes on the D750, I breathed a audible sigh of relief; at long last, Nikon has a direct competitor to the Canon EOS 5D Mark III.
A 24.3MP CMOS sensor, and Expeed 4 processor make up the guts of the D750. Because of the lower resolution, compared to the D810, it didn't make sense to nix the optical lowpass filter on the body, so Nikon engineers didn't. ISO's range from 100-12,800 and are expandable from 50-51,200.
The camera offers a 6.5fps burst, regardless of file type. The autofocus system consists of 51 AF points and 15 cross-type sensors (11 of which are functional up to f/8) . Like the D4s, the D750 sports Nikon's swanky 91,000-pixel 3D Color Matrix Meter III.
The LCD is the same as the Nikon D810, sporting 1,229k dots (3.2-inches). Though the big news in the LCD department is that it articulates! This is the first time a Nikon full-framer offered a tilting screen.
In terms of video, the D750 offers features almost identical to the D810, including 1080p capture at 60fps (in addition to 24 and 30), zebra striped (for identifying which portion of the shot are properly exposed), power aperture, a built-in stereo mic, a mic jack for a shotgun or external unit and flat picture control. Another great video feature: use of Auto ISO during movie capture.
The body itself has also been completely redesigned and is one of the thinest Nikon full frame DSLR bodies ever. We were especially fond of the extra deep hand grip. Like the D810, it is water and dust resistant. Other notable features include: WiFi-connectivity, and 100% viewfinder coverage.
Available mid September, the Nikon D750 will be sold for $2,300, body only.
Nikon also announced an additional prime to it's f/1.8 G series in the form of the the Nikon 20mm f/1.8 G ED. It offers 13 elements, arranged in 11 groups, with 2 ED elements. The lens is Nano Crystal coated and features Nikon's Silent Wave Motor for snappy, quiet AF. With a close focus of .2 Meters and weighing just 355 grams, the 20mm f/1.8 can be yours for $800.