New Gear: GoPro Announces Hero4 Black and Silver Editions, More Affordable Hero Model
GoPro gives all their cameras a refresh, teaches them some new tricks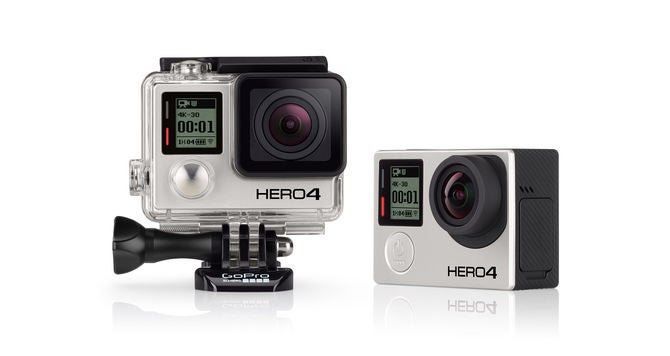 We may earn revenue from the products available on this page and participate in affiliate programs. Learn more ›
When it comes to action cameras, the GoPro is the king. And while their new model didn't make it out quite in time for Photokina, they have three new cameras ready to go right now, and they're pretty interesting.
Hero4 Black
The most interesting new addition to the GoPro family is the Hero4 Black edition. The focus for this camera was clearly just maximizing performance in just about every aspect. It now does 4K video at up to 30 fps, 2.7K video at 50 fps, and 1080p video at 120 fps, which means slow motion in HD is a go.
It can now also capture 12-megapixel still shots at 30 fps bursts as well. Even the Bluetooth and the Wifi have been bolstered to make connecting to the app simpler and more robust. The audio system has gotten a total overhaul, and the new Night Lapse mode actually gives you some exposure control for shooting time lapse videos at night. That's a big step for GoPro.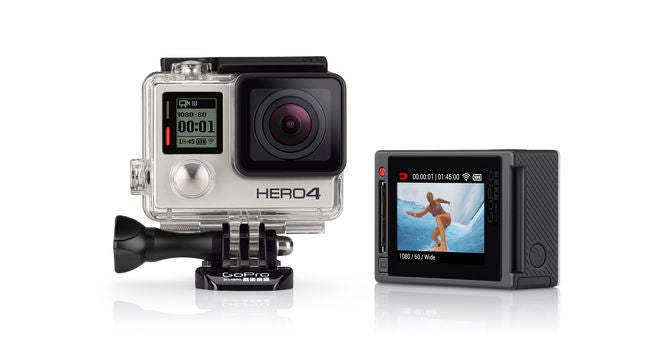 Hero4 Silver Edition
In previous models, the silver edition was simply a cheaper, more basic version of the black, but that's not the case here. The Hero4 Silver is quite a different camera. You lose some of the higher-res capture, it maxes out at 1080p at 60 fps.
The big addition here is the touchscreen display that occupies the back of the camera. If you've ever gotten a little frustrated trudging through the GoProp menus with a tedious number of button presses, you probably understand why it's such a big deal. You can use the touchscreen just like you would on any other digital camera, to set up shots and navigate menus. It's like they integrated the LCD backpack add-on, but made it a lot better.
Aside from that, it has the same basic setup as the Hero4 Black in terms of connectivity, control, and accessories.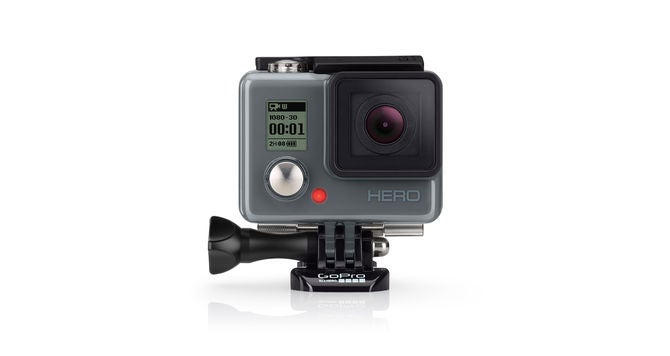 Hero
The Hero is GoPro's new entry-level camera, which is set to cost just $129 and is intended to get people hooked on the action camera train. From a features standpoint, it's pretty much like buying a GoPro 2, only the body has been redesigned and shrunk. It does 1080p video at 30 fps or 60 fps if you don't mind 720p resolution. It's still totally waterproof inside the case and does, well, pretty much everything the Hero2 did. This clearly seems like a way for GoPro to try and combat the army of knockoffs that some companies have been marching out over the past few years.
The GoPro Hero4 Black costs $499, while the Hero4 Silver with the touchscreen costs $100 less.
Look for a full review in the coming weeks, but until then, which one would you prefer? Is the extra imaging power worth more to you than the built-in LCD display?