New Gear: Sony QX1 Brings Interchangeable-Lenses to Smartphone-Attached Cameras
Bringing bokeh to your smartphone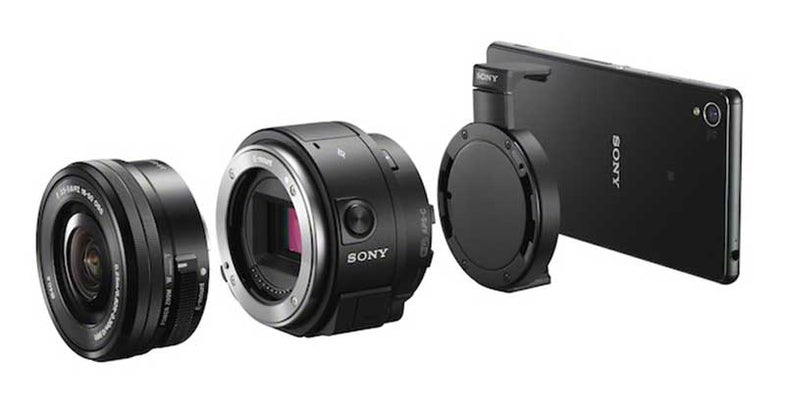 We may earn revenue from the products available on this page and participate in affiliate programs. Learn more ›
The Sony QX-series cameras are an interesting bunch. Until now, they had mostly just been compact cameras with a wireless connection to a smartphone or tablet in lieu of a screen. Many wondered if they would simply exist as a novelty or if Sony would really commit to the concept. Now, we get our answer in the form of the interchangeable-lens QX1 and the 30x zooming QX30.

The big news here is obviously the QX1, which shares a lot of characteristics with the Alpha line (formerly the NEX cameras). Inside the QX1's barrel-shaped body is a 20.1-megapixel APS-C-sized Exmor CMOS sensor, just like you'd expect to find in one of their ILC cameras. It also has an integrated pop-up flash and even Raw image capture, something many users desired with the first two models.
The QX30 uses a much smaller sensor, more inline with what you'll find in the QX100, but it gives a full 30x zoom range and can shoot video up to 60p.
It's an interesting move for Sony. One of the big complaints about the QX series cameras in the first place was that they weren't quite portable enough to stay with your smartphone all the time. Now, by adding an interchangeable, e-mount lens, it's not even close. it does, however, still offer all the interesting shooting options, but drastically bumps up the image quality.
The QX1 will be available in November for $400, while the QX30 will be available in September for $300.