Adobe Releases Lightroom 4.4 and Camera Raw 7.4 Release Candidates
New camera support and fixes for Fujifilm's X-series cameras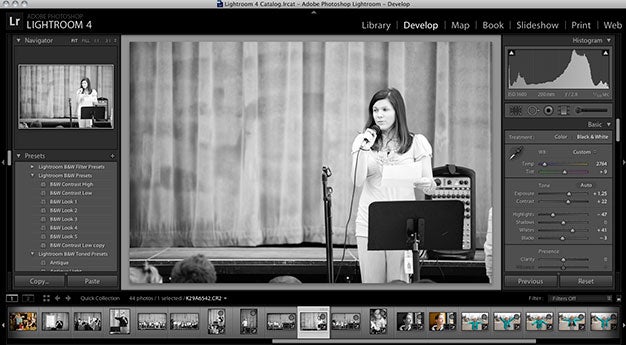 We may earn revenue from the products available on this page and participate in affiliate programs. Learn more ›
One of the tricky things about being on the bleeding edge when it comes to buying a new camera is the lack of RAW support, but Adobe has really been getting ahead of the curve lately, due in large part to their practice of releasing public release candidates of their software.
For the unfamiliar, a release candidate is basically a finished piece of software that's going through the last stages of testing before being sent out to the masses. Adobe makes them available for public download so they can get feedback from early adopters. The nice part is that the Lightroom and Adobe Camera RAW updates include support for brand new cameras, so you're not stuck using the software that came in the box.
The latest release candidate fixes some issues that ACR was having with Fujifilm's non-traditional X-Trans sensor cameras like the X-Pro1 and the X-E1. It also adds RAW support for the following cameras:
• Casio Exilim EX-ZR700
• Leica M
You can download the release candidate now at Adobe.com, but know that you'll have to reconfigure a little when the actual version comes out. Still, it's a small price to pay for being able to use your camera early if you're a die-hard Lightroom or Photoshop user.
It's worth noting that the Leica M actually uses the .DMG format, which means it's already universally compatible with editing prorgrams, but Leica specifically tweaks the algorithms a bit to each camera, so the results will likely have a bit of difference.