Hands-On: Fujifilm X100S and X20
Fujifilm is focusing on speed for their new X-series cameras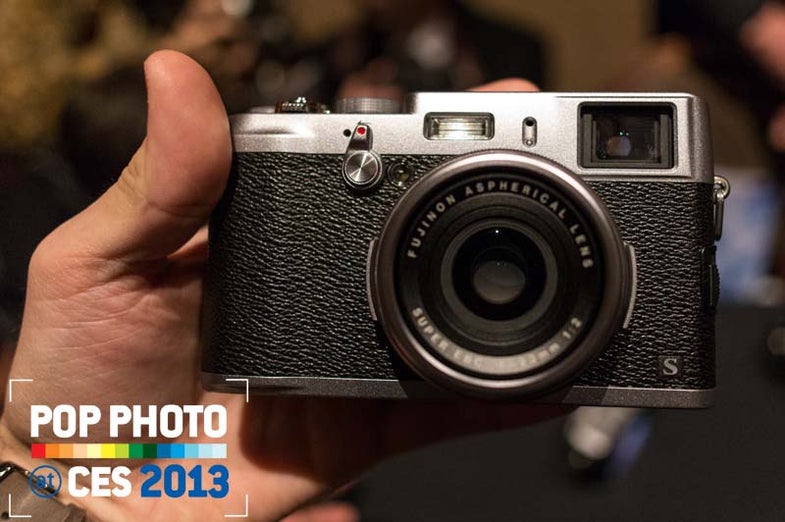 We may earn revenue from the products available on this page and participate in affiliate programs. Learn more ›
The biggest news to come out of CES 2013 so far comes in the form of Fujifilm's updated X-series advanced compact cameras. Both the X100 and the X10 have gotten revamps, resulting in the new X100S and X20 respectively. And while there have been some definite improvements in image quality, the primary focus is clearly speed.
Both cameras now come equipped with X-Trans CMOS II sensors. The X100S uses an APS-C version that has been bumped up 25-percent to 16-megapixels. The X20 uses a 2/3″ version with a 12-megapixel resolution. On the outside, both cameras are almost identical to the ones that came before them.
One of the big draws of the new sensor tech is the fact that they have phase-detection AF pixels on-board. That gives both cameras a substantial speed boost in the AF department. That was a bit of a sore spot with the original cameras, so it's a welcome addition. Fujifilm keeps claiming it's the "world's fastest AF" and while we can't speak to that, they do feel faster on first impression.
The new sensors are also coupled with new processors, which helps churn through those big 45 MB files that come out of the S100S. Both cameras claim a 30% increase in signal to noise ratio, which means better ISO performance across the board. At least on paper. We'll test that for sure in our lab.
The already-excellent hybrid OVF/EVF on the X100 has been improved in the X100s, now covering 100% of the frame, adding resolution, and using improved glass to increase visibility. The EVF in the X20 now has a new layer of information overlay to show common photographic functions like focus lock and exposure compensation.
One big addition in the X100S is focus peaking, which helps determine what part of the frame is in focus by highlighting edges of objects as they become sharp. It's extremely useful in cameras like Sony's NEX-7.
Both cameras will be available in March. The X100S will cost $1,299 and the X20 will cost $600, which shouldn't come as much of a surprise for those familiar with the previous models.