Camera of the Year: Nikon D750
This DSLR is 
operating at its height and takes the trophy 
for 2014's Camera of the Year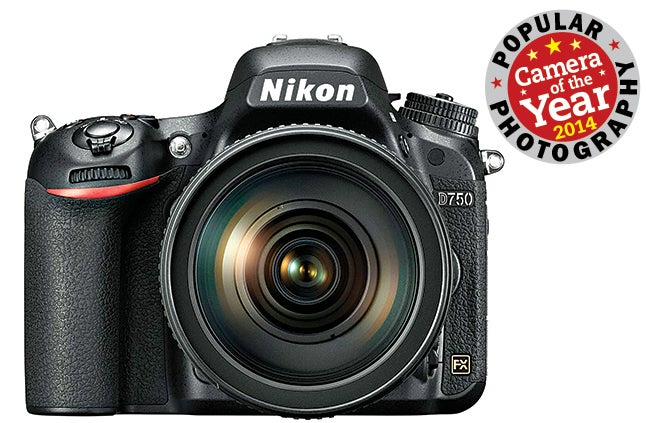 We may earn revenue from the products available on this page and participate in affiliate programs. Learn more ›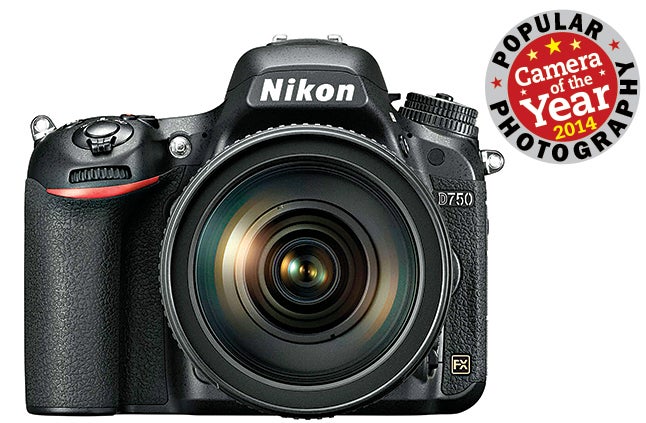 Nikon's D750 is at the head of the pack in all of the most important areas of image capture
Ansel Adams said that "somewhere along the line the manipulative freedom of the photographer must be arrested by the inescapable limitations of the medium." Among our great joys at Popular Photography is seeing those limitations begin to fall away as new cameras make it easier to capture ever-better images. With this in mind, we name the Nikon D750 2014's Camera of the Year.
We award Camera of the Year to the image-making machine that most refined or redefined photography in the past 12 months, as determined by our lab and field tests as well as overall performance and technological advancement. This year we mark the further refinement of the mid-level full-frame DSLR. As a body that appeals to both pros (often as a second camera) and serious amateurs (often as the best camera they've ever owned), the mightiest of these must be able to handle almost any shooting scenario. It should focus quickly, track your subjects well, employ a fast burst rate with an adequate buffer depth, and deliver high-quality video. The camera's design must let you change all of the major settings quickly so that you don't miss a single moment. The Nikon D750 meets all of these qualifications with aplomb.
Two years ago, Canon's EOS 5D Mark III garnered our Camera of the Year award. At the time, we noted that Nikon's D810, its direct competitor, captured higher resolution but was, consequently, accompanied by more noise and slower bursts. While many shooters were happy with such extreme resolving power, plenty yearned for the versatility of higher ISOs and speedier bursts.
The D750 gives you all of the above. It out-resolves the 5D Mark III, captures bursts at 6.5 frames per second (compare this to the Canon's 6 fps), and keeps noise to Acceptable throughout its sensitivity range of ISO 50–51, 200. It maintains top honors in our noise test up to ISO 800. Plus, Nikon's 3D AF tracking is simply the best focus tracking you can find in a DSLR or ILC.
Nikon has been listening to videographers and has incorporated features such as power aperture, which allows better shooting than when using a traditional DSLR or lens. Other video features include control over mic recording level and frequency response, a wind cut filter, and zebra stripes to warn of overexposure. It records full 1920×1080 HD video at 60 fps to output half-speed footage in your final edit.
Another boon to those making moving pictures is the tilting 3.2-inch 1,129,000-dot LCD. The tilting makes shooting video more comfortable and can allow you to build a modestly priced video-shooting kit without an external monitor. This should prove appealing for filmmakers who prefer to keep costs down. Of course, we also found plenty of opportunities to make use of the tilt during live-view shooting of still images.
In addition to sporting a pop-up flash that can trigger off-camera accessory flashes—something that the 5D Mark III inexplicably doesn't include—the Nikon D750 has built-in Wi-Fi. In an age when information is expected to flow seamlessly between our devices, it's mind-boggling that some camera makers still don't include Wi-Fi in all of their models. Nikon has been guilty of excluding it from many DSLRs in the past, but the D750 has it. In addition to being able to transfer files to your smartphone or tablet, Nikon's Wireless Mobile Utility app lets you change a number of camera settings and capture images remotely—without touching the camera itself.
Why it Won
•Excellent image quality with well- controlled noise as ISO rises
•Industry-leading 51-point 3D autofocus tracking system
•Burst rate of 6.5 fps for up to 87 JPEG or 15 RAW frames
•Built-in Wi-Fi for image transfer to—and control through—your mobile device
•Tilting 3.2-inch, 1,129,000-dot LCD screen with brightness control
•Well-designed, weather-sealed magnesium-alloy body
•HD video recording at up to 1920x1080p 60 fps with clean HDMI out for external recorders
**The Finalists: Runners Up **
Panasonic and Fujifilm each brought mirrorless ILCs with ground-breaking features.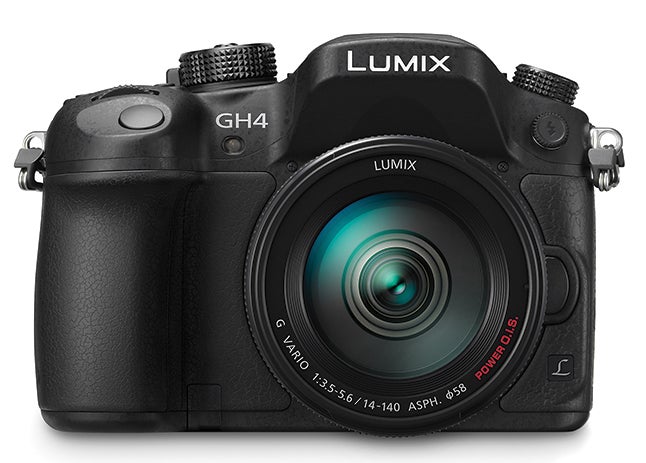 Silver Medalist: Panasonic Lumix GH4
Dedicated video enthusiasts might wonder why we didn't award our trophy to Panasonic's $1,698 Four Thirds–based 16.05MP Lumix GH4. As the first consumer-grade camera to offer 4K video recording at 30 fps, the GH4 offers something that few cameras in its price range do. Plus, it lets you record 4K to an SD card, while Sony's A7s, which also records 4K, requires an external recorder for 4K.
At the same time, while the GH4 delivers excellent image quality and does a nice job of controlling noise as sensitivity rises, it can't quite keep up with the D750's still-imaging prowess. The Nikon's ability to keep noise at Acceptable levels throughout its sensitivity range, while the GH4 reaches Unacceptable at ISO 12,800 and above, places the D750 at a distinct advantage.
Plus, the Nikon wins on resolution. The GH4 dips below our 2500 lines per picture height cutoff for an Excellent rating above ISO 400, while the D750 delivers 2850 lines at ISO 800. The Nikon focuses faster in very low light and employs tracking beyond the GH4's abilities.
To its credit, the GH4 has a great, highly customizable interface that offers just as much to shooters who embrace a touchscreen as it does to those who prefer buttons and dials. It's smaller and lighter than most DSLRs, though not by too much, and Micro Four Thirds lenses of similar speed and focal lengths are typically smaller and lighter than their APS-C or full-frame DSLR system counterparts. The GH4 also boasts a monitor that flips out to the side and then tilts up and down, giving a wider range of angles than the D750's.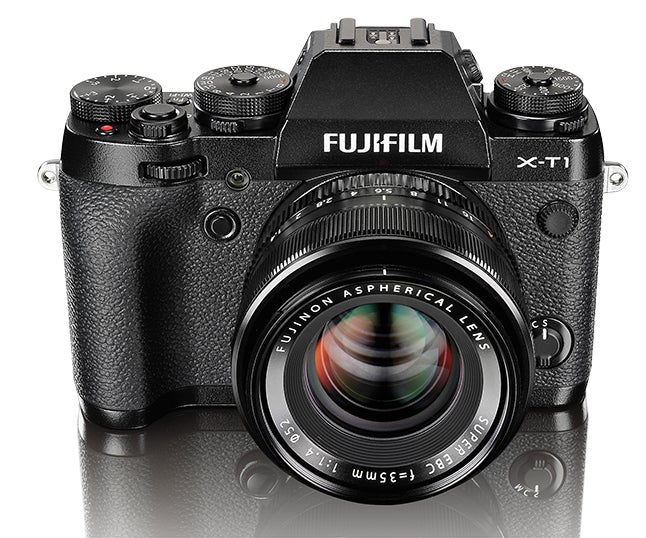 Silver Medalist: Fujifilm X-T1
Fujifilm's $1,200 APS-C-size 16.3MP X-T1 also impressed us enough to make its way into the final three. Like the GH4, the X-T1 couldn't keep up with the D750 in our Resolution test. The X-T1's best result was 2475 lines at ISO 200—the lowest sensitivity setting at which you can shoot RAW. In our tests, the X-T1 came up short controlling noise compared with the GH4 and the D750. However, with judicious application of noise reduction in a RAW converter such as Adobe Photoshop Lightroom, you can get better results than you would with the version of Silkypix that ships with the camera, which is what we used to convert the RAW images in our test.
The charm of the X-T1, though, is in its overall design. Some shooters don't understand why a photographer would prefer the X-T1's whole-stop shutter speed dial over the multi-use command wheel, but those shooters can easily use one of the wheels or dials on the X-T1 to perform that function. Plus, if you're shooting in aperture-priority mode, then the shutter speed dial and exposure compensation dial work together to provide seamless access to those third-stop shutter speeds.
Perhaps the best thing about the X-T1's controls is that you don't need a shooting mode dial. Set the aperture ring to A while the shutter speed dial is not set to A and you'll be in shutter-priority. Set them both to A and you're in program mode. This makes for quick switching between manual and other modes, freeing up space on the camera body for dedicated controls. As with the D750, the X-T1 has a tilting LCD and records video up to 1920×1080, 60 fps.
One of the X-T1's coolest features is its 0.5-inch, 2,360,000-dot OLED viewfinder, one of the largest we've seen in any camera with an EVF. It's so large that Fujifilm includes a mode that shrinks the image preview and places info to the side. The experience in the larger mode is quite immersive, and we spent most of our field-testing time using it. Plus, this OLED finder has a particularly fast refresh rate. The stuttering that used to make it nearly impossible to pan the camera while looking through the EVF without inducing a headache is gone. It was often hard to tell we weren't looking at an analog image.
As with the other two finalists, the X-T1 has built-in Wi-Fi. Fujifilm's Camera Remote app provides access to some camera settings while also letting you trigger the shutter and transfer images to your mobile device. The X-T1's main drawbacks are its lack of a second memory card slot and the absence of a pop-up flash. Sure, it comes with the EF-X8 hot-shoe flash, but it would have been nice not to need it.
All of our finalists are great cameras, but the D750 embodies the do-anything, rugged DSLR that remains the object of desire for most photographers. One Popular Photography staffer went so far as to wonder whether, given the growing prominence of mirrorless cameras, this will be the last DSLR to win the coveted title of Camera of the Year. While that probably won't be the case, we do expect that ILCs will continue to impress shooters of all kinds with innovative ideas and powerful bodies. Meanwhile, the D750 reminds us that DSLRs remain as relevant as ever.
Honorable Mentions: Two Innovators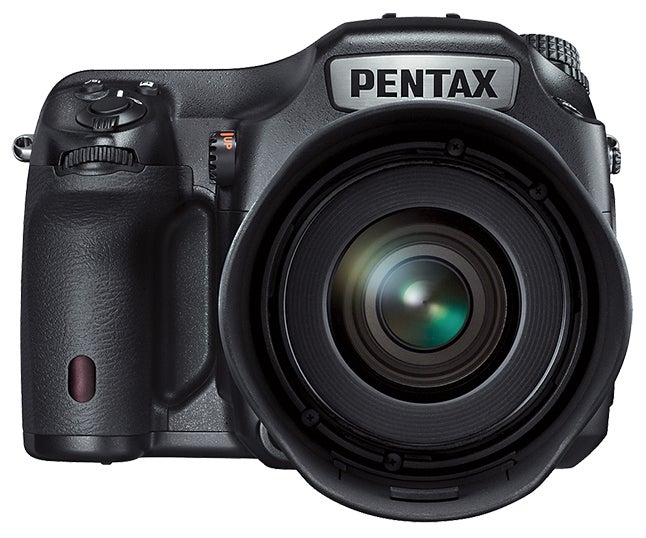 Pentax 645Z
While we certainly love our finalists, this year also saw strong cameras from Ricoh and Samsung. In the case of Ricoh we saw its first foray into medium-format CMOS: Its Pentax 51.4MP 645Z delivered a whopping 4425 lines per picture height in our test and will only set you back $8,497 (body only). Sure, that's a lot of money. But it's nowhere near the tens of thousands you'd have to spend for other CMOS-based medium-format digitals. Most of those other cameras don't have the 645Z's multi-point AF system, tilting LCD screen, high sensitivity settings, or familiar DSLR-style control layout. While the 645Z doesn't have the wide appeal, well-controlled noise, and overall versatility of the Nikon D750, it certainly deserves credit for helping to move medium-format photography back into the mainstream.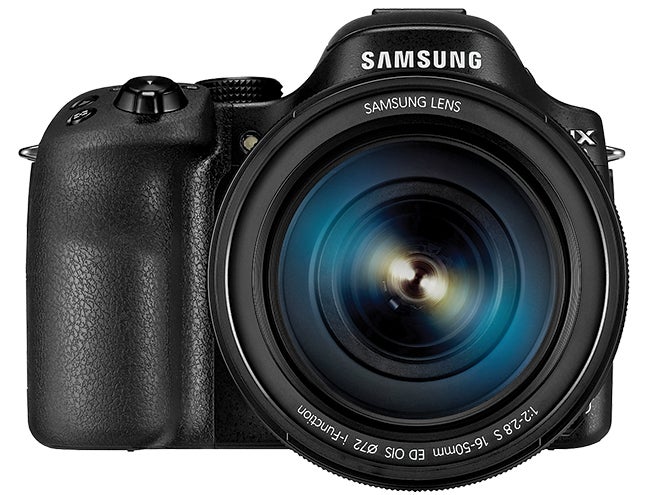 Samsung NX30
Although Samsung is poised to unleash a new flagship camera body to the world with its NX1, it was the NX30 that caught our eye when we tested it. It served up Excellent-level resolution up to ISO 400, kept noise to Low or better up to ISO 3200, showed super-accurate color reproduction, and integrates very smoothly with smartphones thanks to its built-in dual-band Wi-Fi. Its 2,359,000-dot LCD EVF doesn't quite match the refresh rate of the Fujifilm, but it comes really close. While Samsung cameras haven't always had the best reputation, the company has been working hard to step up in recent years, and the NX30 showed that it should be taken seriously. The NX30 also has an impressive array of lenses to go with the APS-C-based camera system. We expect Samsung to continue to give its rival camera makers plenty to be afraid of in the coming years.