Camera Test: Nikon D750
The Nikon D750 has got just what you've been waiting for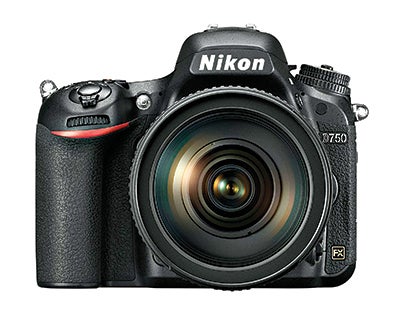 We may earn revenue from the products available on this page and participate in affiliate programs. Learn more ›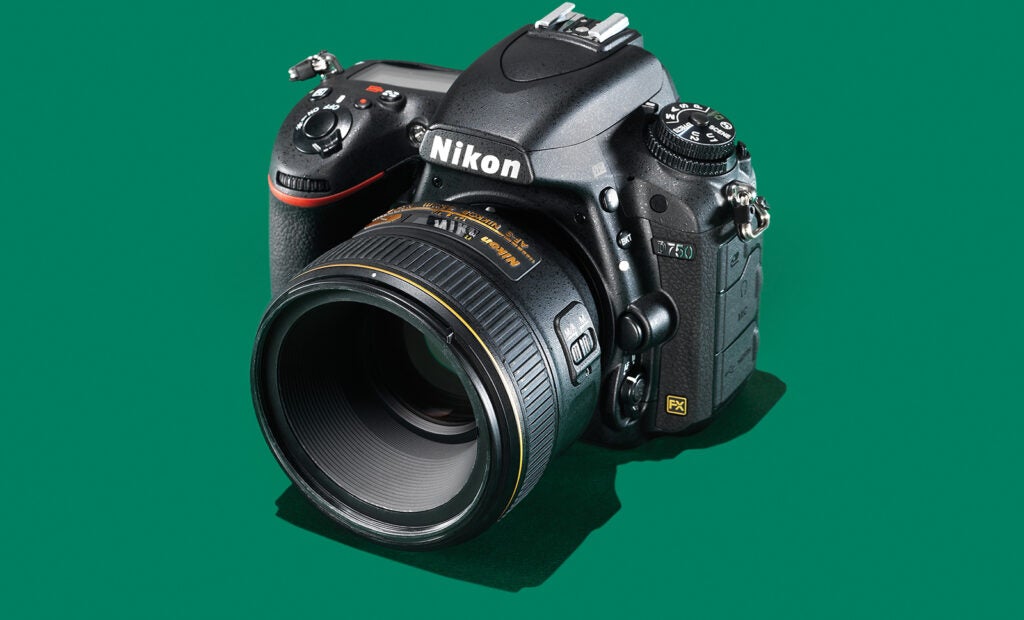 Nikon D750
Nikon D750 has a 24.3MP full-frame CMOS sensor, 1920x1080p60 video capture, 6.5 fps bursts, 3.2-inch, 1.23-million-dot LCD screen for $2,297 street, (body only). _ Photo: Brian Klutch_
A lot has happened in the camera world during the six years since Nikon released the D700. Megapixel counts now top 36MP, Wi-Fi is a fixture in many cameras (though too few DSLRs), and HD video capture is now a basic feature in any camera. Nikon ticked the video and resolution boxes with the D810 and D800 before it. Until now, though, Nikon hasn't had a DSLR that can compete with the general versatility of Canon's EOS 5D Mark III ($3,399 street, body only). Enter the D750.
With a 24.3MP sensor, video up to 1920x1080p 60 fps, built-in Wi-Fi, sensitivity up to ISO 51,200, and a well-built, rugged, weather-resistant body, the D750 seems to be the DSLR many Nikon shooters have been waiting for. Given the camera's performance in the Popular Photography Test Lab and in our field tests, we think they will be quite pleased.
In the Test Lab
Balancing ample resolving power and well-controlled noise, the D750 earned an Excellent overall Image Quality rating from its lowest sensitivity of ISO 50 through ISO 3200. While Canon's 5D Mark III managed to keep its Excellent rating up to ISO 12,800, it did so with less resolution than the D750. A tad more noise reduction could make the D750 match the Canon's result. But our tests always use the default noise reduction settings in the RAW conversion software that ships with the camera.
With about 3MP more than the Canon, it's no surprise that this Nikon won in our Resolution test. The D750 captured 2875 lines per picture height at ISO 50. The 5D Mark III turned in 2750 lines at the same setting. As sensitivity increased, the D750 held a lot of its resolving power. At ISO 800 it maintained 2850 lines. ISO 1600 saw that drop to 2725 lines. Three more stops up the sensitivity ladder, at ISO 12,800, the D750 yielded 2610 lines. After that point, resolution dropped more sharply but remained impressive, serving up 2100 lines at the camera's top sensitivity of ISO 51,200. By comparison, the 5D Mark III showed 2520 lines at ISO 12,800 and 1910 lines at ISO 51,200.
In our Noise test the D750 fared well, though it couldn't match the Canon's stellar result. The D750 kept noise to a Low or better rating from ISO 50 through ISO 3200, while the 5D Mark III maintained a Low or better rating up to ISO 12,800. Worth noting, though, is that the D750 never ventured into Unacceptable territory in our ratings. Even at ISO 51,200 the D750 scored a Moderate rating. The 5D Mark III got Unacceptable ratings at both ISO 51,200 and its top setting of ISO 102,400. Furthermore, the Nikon proved cleaner at its lowest ISOs when compared to the Canon. From ISO 1600 through ISO 12,800, however, the Canon beats the Nikon on noise. At all other sensitivity settings the Nikon edges it out.
Both of these cameras easily earned Excellent ratings in our Color Accuracy test. The Nikon D750 scored an average Delta E of 6.7 in this test, while the 5D Mark III got a 6.9.
The D750 performed well in our autofocus test too, though it lagged slightly behind the 5D Mark III by about a tenth of a second in the brightest portions of the test and by about two tenths in the dimmest portions. Our test measures how fast the camera is able to lock focus and capture an image. It doesn't measure the tracking capabilities.
In the Field
The D750 boasts a solid-feeling magnesium-alloy body with a nice, deep grip. A pair of programmable function buttons on the front of the body are easy to reach and can come in handy if you like to customize your DSLR's controls.
The D750 is designed for two-handed shooting with three buttons on the front left of the body, as well as the usual Nikon AF/M switch. The locking mode dial finds its home on the left side of the camera top, with the drive mode selector underneath it. There's a pair of SD card slots to record your images. Changing between the optical finder and live view/video is very simple and fast thanks to the dedicated LV button that's mounted within a switch to select between still and video.
The biggest difference between the D750's body and the D810's—especially significant for video shooters—is the tilting LCD screen. Given that the D750 has most of the same video features as the D810, some videographers might choose the D750 for the screen alone. Plus, the video footage we shot looked excellent. There were very few artifacts and minimal Jello effect. Fast-moving subjects were rendered well. Footage of a trio of flags in high winds showed their vigorous flapping with aplomb. With lesser cameras they'd likely devolve into a mess of artifacts.
Still shooters should appreciate the tilting LCD, too. We found it helpful when shooting still images of graffiti painted high up on a wall. To combat the distortion that comes with shooting upward at a subject like that, we were able to hold the camera high and frame a better shot in less time than would be possible shooting blind.
While photographing some dancers, we were able to give the D750's 3D tracking AF a nice workout. It did a fantastic job of keeping up with the their frantic motion. Plus, as is always the case with Nikon's tracking, the camera shows you the AF points it moves to as it does so, which we found really helpful and reassuring.
Burst shooters will appreciate the D750's 6.5 fps burst rate. Plus, you can shoot up to 87 large, fine JPEGs, 15 losslessly compressed 14-bit RAW files, or 10 RAW+JPEG frames before the buffer fills.
Since few of Nikon's cameras have it, we were very pleased to see that the D750 has built-in Wi-Fi. You can transfer images from the camera to your smartphone and control many of the camera's functions as well. We had no trouble using the Nikon app with a Samsung Galaxy S3 smartphone. It was particularly helpful to have on hand when shooting long exposures on a tripod without a wired remote trigger on hand.
The Bottom Line
In our lab tests, it's hard to say whether the D750 or the 5D Mark III really wins. We're inclined to give the D750 a slight edge over the Canon only because the Canon's advantage in noise control can easily go away if you apply a tad more noise reduction to the Nikon's files. The Nikon's extra resolving power coupled with lower noise at lower ISOs can't be matched by the Canon. Still, that distinction is modest. For most shooters, it won't make much difference. Similarly, Nikon's 3D AF tracking edges out Canon's tracking a bit, especially in that it provides feedback about active AF points as you shoot. Both systems have plenty of excellent lenses and accessories and are supported widely by third-party lens makers and accessory manufacturers. In the end, the D750 versus 5D Mark III matchup is about as close a contest as you'll see in the camera world. Any photographer would be well served by either body, though this Nikon would save you more than $1,000.
Nikon shooters trying to choose between the D750 and D610 ($1,797 street, body only) should consider whether the D750's built-in Wi-Fi, lower noise, faster bursts, deeper buffer, more extensive weather sealing, and more robust AF system are worth the extra $500. We tend to think that it is.
**Specifications **
IMAGING: 24.3MP effective, FX format (full-frame) CMOS sensor captures images at 6016×4016 pixels with 14 bits/color in RAW mode
STORAGE: Dual SD slots store JPEG, NEF RAW, and RAW + JPEG files
BURST RATE: Full-sized JPEGs (Fine mode), up to 87 shots at 6.5 fps; RAW (14-bit losslessly compressed), up to 15 shots at 6.5 fps; RAW+JPEG, up to 10 shots at 6.5 fps
AF SYSTEM: TTL phase detection with 51 illuminated focus points (15 cross-type); single-shot and continuous AF with 3D focus tracking. AF points can be grouped and selected by area. Tested sensitivity down to EV –2 (at ISO 100, f/1.4).
LIVE VIEW: TTL contrast-detection autofocus
SHUTTER SPEEDS: 1/4000 to 30 sec, plus B (1/3-, 1/2-, or 1-EV increments); 150,000-cycle rating
METERING: TTL metering with 91,000-pixel RGB sensor; 3D Matrix (evaluative), centerweighted, and spot (approx. 1.5% of viewfinder). EV 0–20 (ISO 100).
ISO RANGE: Normal, ISO 100–12,800 (in 1/3-EV increments); expanded, ISO 50–51,200
VIDEO: Records at up to 1920×1080 at 60 fps; 1280×720 at 60 fps; in H.264 MPEG-4 MOV format; built-in stereo microphone; stereo minijack input; uncompressed output via HDMI
FLASH: Built-in pop-up with iTTL autoflash and wireless control of optional flash units, GN 39 (ISO 100; feet); flash sync to 1/200 sec
VIEWFINDER: Fixed eye-level pentaprism
LCD: 3.2-in. TFT with 1,129,000-dot resolution; 5-step brightness adjustment
OUTPUT: USB 2.0, HDMI video, composite video stereo minijack audio
BATTERY: Rechargeable EN-EL15 Li-ion, CIPA rating 1230 shots (with optical viewfinder)
SIZE/WEIGHT: 5.6×4.5×3.1 in., 1.9 lb with a card and battery.
STREET PRICE: $2,297, body only
INFO: nikonusa.com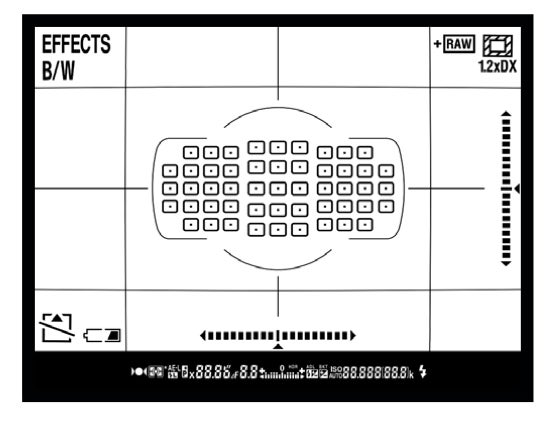 VIEWFINDER TEST: Accuracy, 100% (Excellent); Magnification, 0.7X (Very Good)