Hands-on with the new Sigma 50mm f/1.4 DG DN Art lens
Sigma rebuilt its popular Art-series prime lens from the ground up to fit on Sony and L-mount mirrorless came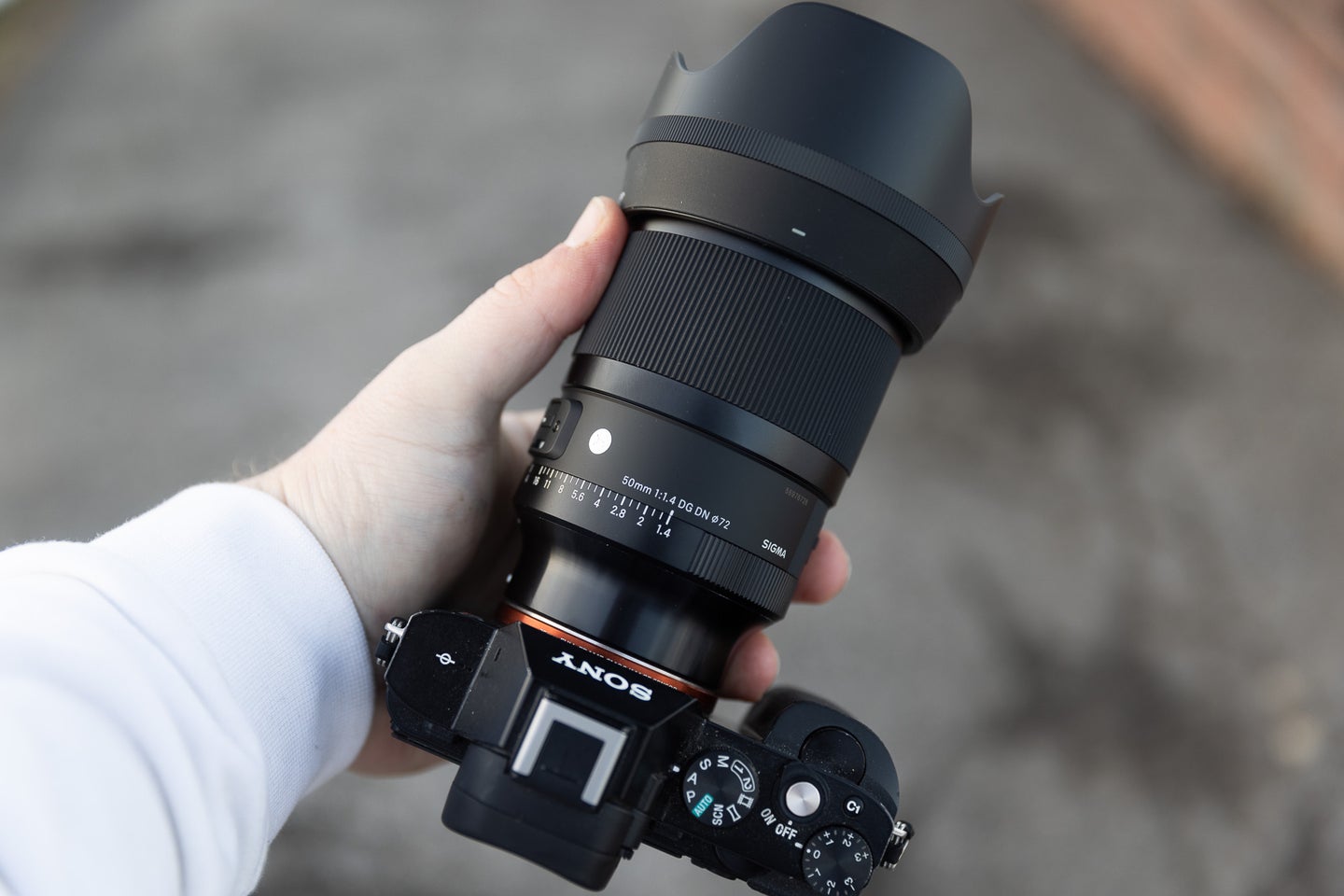 We may earn revenue from the products available on this page and participate in affiliate programs. Learn more ›
You can't have too many high-quality 50mm lens options when it comes to choosing a camera system. Sigma had a hit on its hands when it introduced its first 50mm f/1.4 Art for DSLRs way back in 2014 (when it replaced the original 50mm f/1.4 DG HSM). Now, Sigma has brought the 50mm f/1.4 DG DN Art prime lens natively to the Sony E and L-mount mirrorless cameras. I've had some early hands-on time with it, and it looks very promising so far, especially at its $849 price tag.
What is the Sigma 50mm f/1.4 DG DN Art lens?
The Art series represents Sigma's high-end glass, designed to make the most of high-resolution bodies like the Sony A1. This isn't simply an older DSLR lens with a mirrorless mount bolted onto it. Sigma claims it has totally redesigned the optical formula in order to take advantage of the short flange distance that comes with mirrorless cameras. 
The lens contains 14 total elements in 11 groups. That includes three aspherical elements and one super-low dispersion piece of glass. That's quite a bit of aspherical glass for a sub-$1,000 lens. Sigma says it's all an effort to correct common issues that come from fast lenses. Those issues include field curvature and sagittal coma flare, which causes out of focus areas to look unnatural, especially when shooting small light sources wide open. 
Design and build
I'm particularly happy to find a built-in manual aperture ring on the lens. It includes the total range of apertures between f/1.4 and f/16. It also has third-stop markings in between the familiar numbers. A switch on the side of the lens turns off the aperture ring's click stops so those shooting video can smoothly transition from one extreme to the other. A switch on the other side of the barrel can lock the aperture ring in place so it doesn't move unintentionally. 
The customizable AFL button can map to just about any camera function you'd want to access directly from the lens, and a hard switch turns the AF on and off. At 4.3 inches long and 3.1 inches wide, it's not a compact lens, but it's similar in size to the Sony 50mm f/1.4 Planar, which I'm also a fan of despite its age. The Sigma 50mm f/1.4 weighs 23.6 ounces, which makes it balance nicely against a full-frame A7-series body. 
As part of Sigma's Art series lenses, the 50mm f/1.4 DG DN Art offers augmented ruggedness compared to more consumer-oriented glass. The structure is dust- and splash-resistant, while the front element sports a protective coating that resists smudges and streaks. 
Sigma's new high-response linear actuator motor debuted in the monstrous 60-600mm f/4.5-6.3 DG DN OS Sports lens, but the 50mm f/1.4 is the first Art series lens to take advantage of the tech. 
First impressions
I've had a few days to shoot with Sigma's new fast 50mm lens, and I've been impressed so far. It handles very nicely and, as stated above, balances well with a full-frame A7-series body. 
Sigma claims the lens is sharp and relatively distortion-free, even when shooting wide open. Shooting at f/1.4 is challenging even for high-end lenses, but I have been impressed with its overall sharpness. It produces a nice, flat field of view with sharp corners throughout the aperture range. 
We're going to be doing a full image quality test in the coming weeks, but here are some sample images to check out in the meantime. At $849, this lens is less than half the price of Sony's flagship G-Master 50mm option. It's also not much more than half the price of the excellent-but-aging Sony 50mm f/1.4 Planar.