Three New Nikon Lenses
Nikon introduces some serious updates to their lens line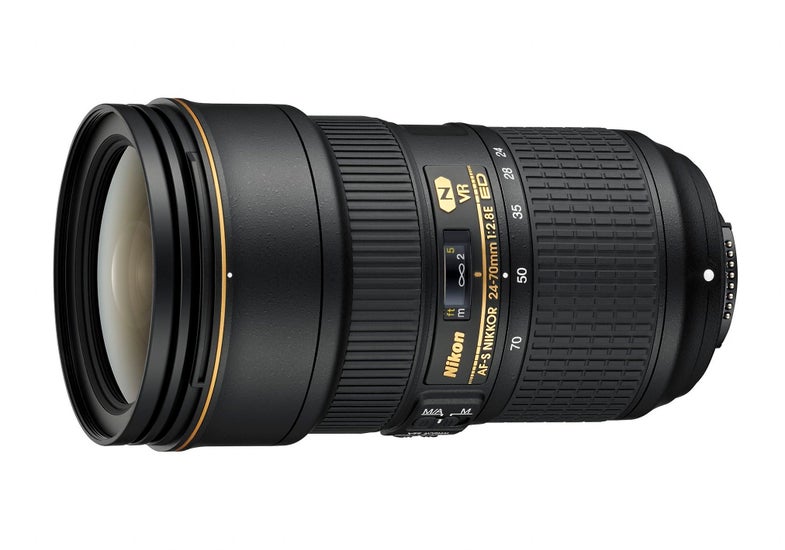 We may earn revenue from the products available on this page and participate in affiliate programs. Learn more ›
When you're committed to a particular brand's camera system, it's always exciting when they announce new lens options. Today, Nikon has added a couple of very notable Nikon lenses as additions to their glass selection. Here's a rundown of what's new.
AF-S Nikkor 24-70mm F/2.8 ED VR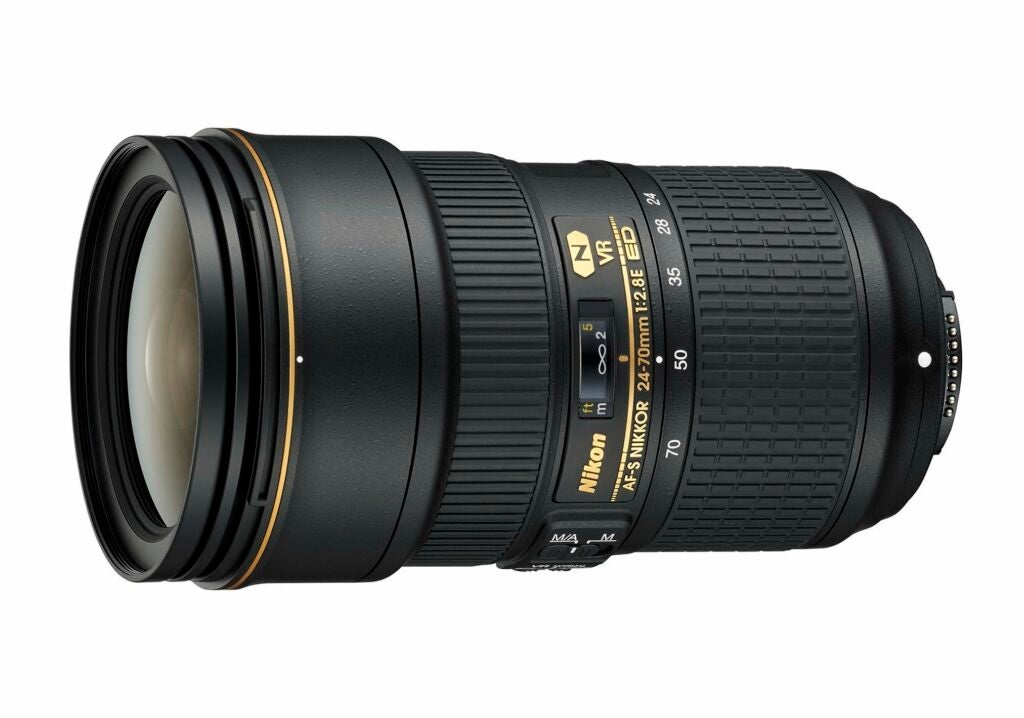 This is by far the biggest news of the day. Nikon has added Vibration Reduction to the ultra-popular 24-70mm "moneymaker" lens. Until now, the only full-frame 24-70mm F/2.7 lens option with image stabilization was the Tamron 24-70mm, but now Nikon is getting in on it as well, promising up to four stops of VR.
As you might expect from a new high-end Nikon lens, it also uses their Electromagnetic Aperture control, which is built for high-speed burst shooting and promises more accurate aperture performance overall.
Inside is a new Aspherical Extra-Lo Dispersion element, along with a variety of other specialty elements including High-Refractive Index elements to improve image quality. It also has the new Nano Crystal coating to fight ghosting as well.
Ultimately, it seems like a top-to-bottom refresh of the lens. In fact, it even has a bigger front element, requiring an 82mm filter. It will be available in August for $2,399. It will be interesting, however, to see how it affects the secondary market on the non-VR version.
AF-S Nikkor 24mm F/1.8G ED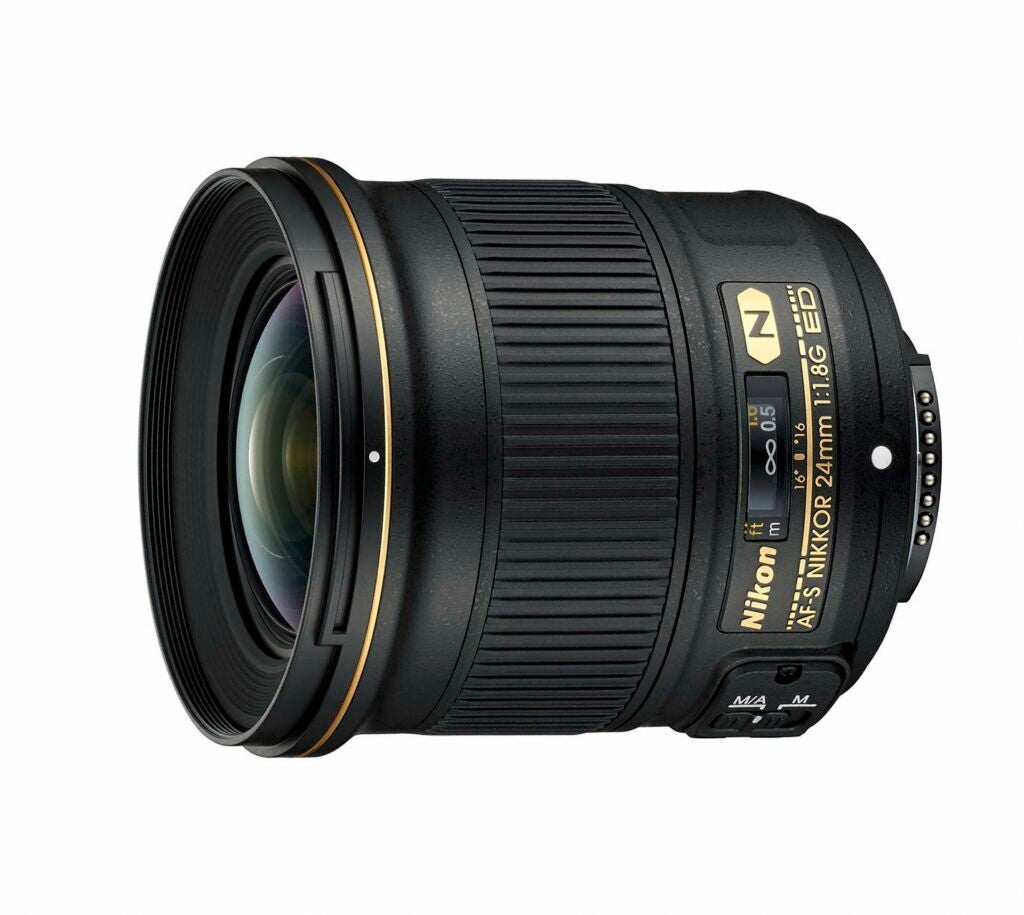 Nikon has been working on rounding out their line of mid-level F/1.8 primes and now they have added another wide-angle option. It uses the new Nano Crystal Coat as well as ED and aspherical lens elements to improve optical performance, but it doesn't have the fancy electromagnetic aperture control.
It will be available in September for $749, which makes it a bit cheaper than the new Sigma 24mm F/1.4 Art.
AF-S AF-S Nikkor 200-500mm F/5.6E ED VR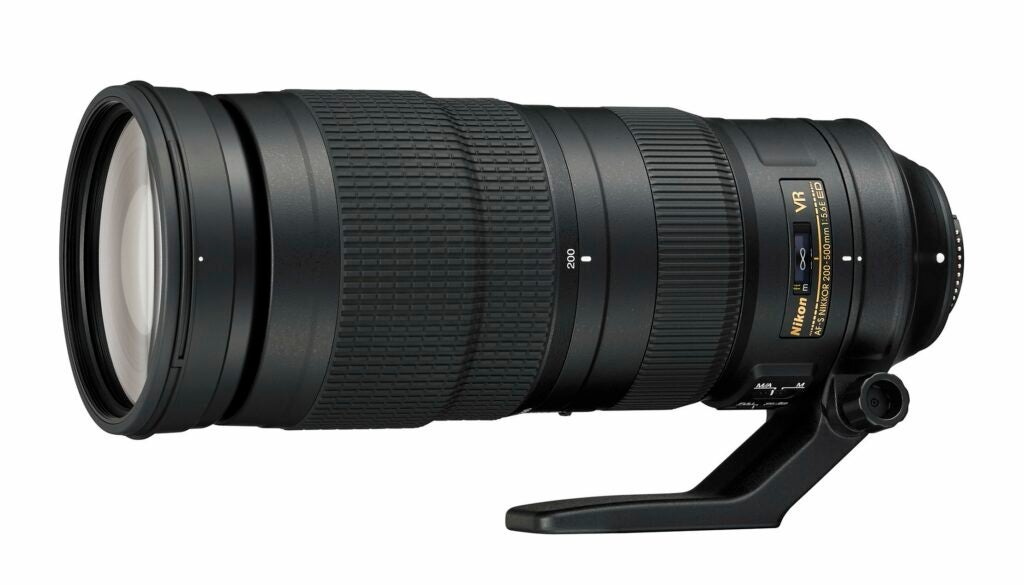 The last lens in the bunch is an interesting configuration designed to fit the current trend of massive telephoto zooms like the 150-600mm lenses from Tamron and Sigma. It's a full-frame lens, but Nikon is careful to point out that it acts like a lens with a 750mm maximum focal length on a crop sensor body. Like the 24-7-mm, it uses the new Electromagnetic Aperture Control, which is a crucial feature on a lens that's clearly aimed at a sports and wildlife crowd.
Despite its long zoom range and constant maximum aperture, the lens weighs just over five-pounds, which includes the tripod collar, which you're going to be needing if you're going to be using it for an extended period of time.
It will cost $1,399 when it arrives on store shelves in September. That's actually a pretty competitive price, especially considering the newer Nikon tech inside.
Overall, this seems like a great new collection of Nikon lenses. The new 24-70mm option is a bit pricy, but it offers something that Canon's lens line doesn't. And Nikon's full run of mid-level primes also make their DSLR system rather appealing. We're looking forward to trying out all of these lenses as they become available.