Nikon Celebrates 65 Million Nikkor Lenses
It took 50 years and a lot of glass, but Nikon has hit a lens milestone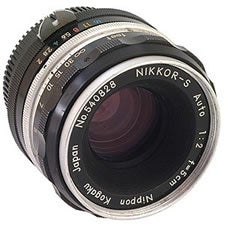 We may earn revenue from the products available on this page and participate in affiliate programs. Learn more ›
Nikon has just announced a rather impressive milestone, they've produced more than 65 million Nikkor lenses — and five million of those have been in the last eight months. It was only March of this year that saw them hit the 60 million mark, but in the intervening months they released the AF-S NIKKOR 50mm f/1.8G in June and AF-S DX Micro NIKKOR 40mm f/2.8G in August, both of which helped carry Nikon to the 65 million mark. It was only 2009 when Nikkor passed 50 million produced.
The Nikkor range of lenses debuted in 1959 with the first Nikon SLR, packing a Nikkor-S Auto 5cm f/2, their first 50mm lens, a lineage that can be followed all the way to this June's release of the aforementioned 50mm f/1.8G.
If you're looking for some official Nikkor glass for your Nikon mount, check out our buying guide, with a wide variety of Nikkor lenses.