New Gear: Nikon AF-S DX Micro NIKKOR 40mm f/2.8G lens
An affordable, close-focusing option for APS-C Nikon Shooters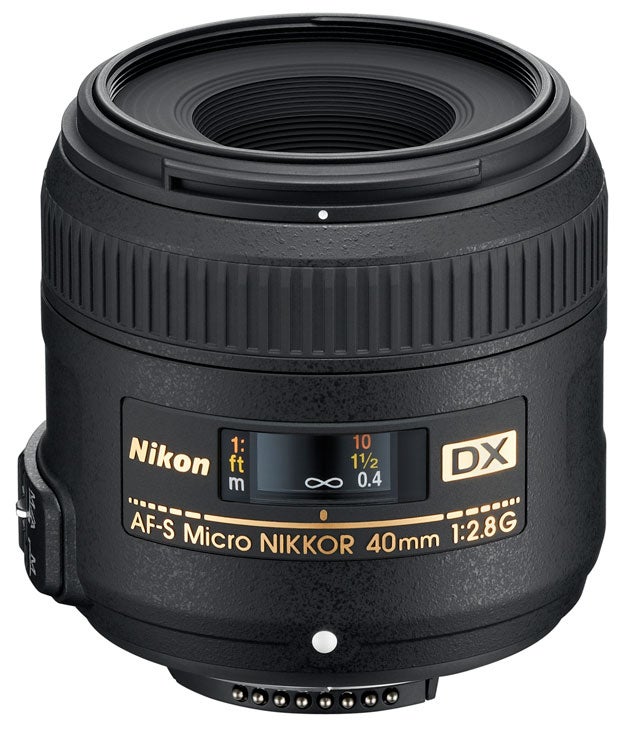 We may earn revenue from the products available on this page and participate in affiliate programs. Learn more ›
The 60mm F/2.8 macro has been a staple in Nikon's line-up for a while, but now they're letting APS-C shooters get in on the normal-range, close-focusing fun. The 1.5x DX crop factor gives this 40mm lens the same angle of view as a 60mm FX (full-frame) lens.
The new lens is a true macro lens, offering a 1:1 reproduction ratio with a minimum focusing distance of 6.4-inches. The AF is driven by Nikon's Silent Wave Motor, which is a plus for video shooters or anyone who has ever scared away a bird or a bug with AF noise when getting in close for a macro shot. It uses a 7 blade diaphram which they provides nice, smooth bokeh.
Another nice macro touch is the full-time manual focus override, which lets you keep AF on and make minor tweaks using the focus ring. It's extremely hand when dealing with extremely precise macro focusing scenarios. That's combined with Nikon's Close-Range Correction System, which uses floating elements, allowing each group to move independently.
The final product will weigh about 9-ounces and will hit stores starting in August for $279. Nikon is positioning it as a great second lens to accompany the standard kit zoom lens and assuming it does well on our bench tests, that sounds like a fine idea. And at only $60 more than the new 50mm F/1.8G, we're glad to see all these options for those taking the jump into DSLR-land.