Nikon 50mm f/1.8G Lens Coming in July for $217
The 50mm f/1.4G lens has a cheaper little sibling with a built-in motor.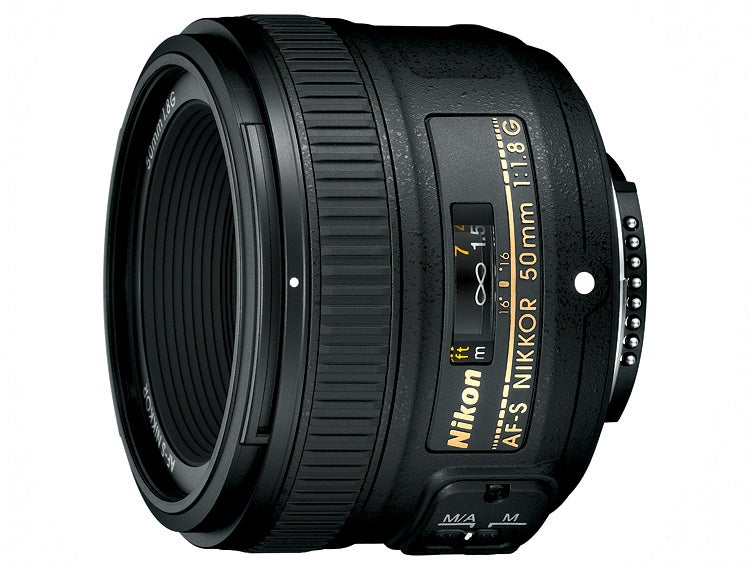 We may earn revenue from the products available on this page and participate in affiliate programs. Learn more ›
Nikon is adding to its already solid line of G-series primes lenses, this time in the form of a AF-S Nikkor 50mm f/1.8G (75mm APS-C equivalent)—offering an alternative to the pricier 50mm f/1.4G lens which came out in December of 2008 ($550 street).
The lens offers all of the features you expect from the Nikkor G-series, including Nikon's ultra-compact Silent Wave Motor—ensuring snappy autofocus—as well as Nikon's Super Integrated Coating, to help cut down on chromatic aberration.
Inside, the lens has seven elements in six groups, including one aspherical element that acts to minimize aberration (which becomes a bigger problem at wider apertures). It also features a seven-blade aperture, which, according to Nikon, will offer users beautiful circular bokeh, especially when shooting wide open. It's capable of focusing as close as 1.48 feet.
Available at authorized Nikon dealers as early as June 16, 2011, the lens will retail for $216.95, $90 more than Nikon's 50mm f/1.8D lens.
So why choose the G-series over the D-series? It's all about the motor. The D-series lenses rely on the motor in the body for AF, so stick one on a D3100 (or anything below the D5100 on the Nikon food chain) and you're relegated to manual focus only.
For more info, head to NikonUSA.com.