Best waterproof camera cases of 2022
Protect your gear from the elements with the best waterproof camera case.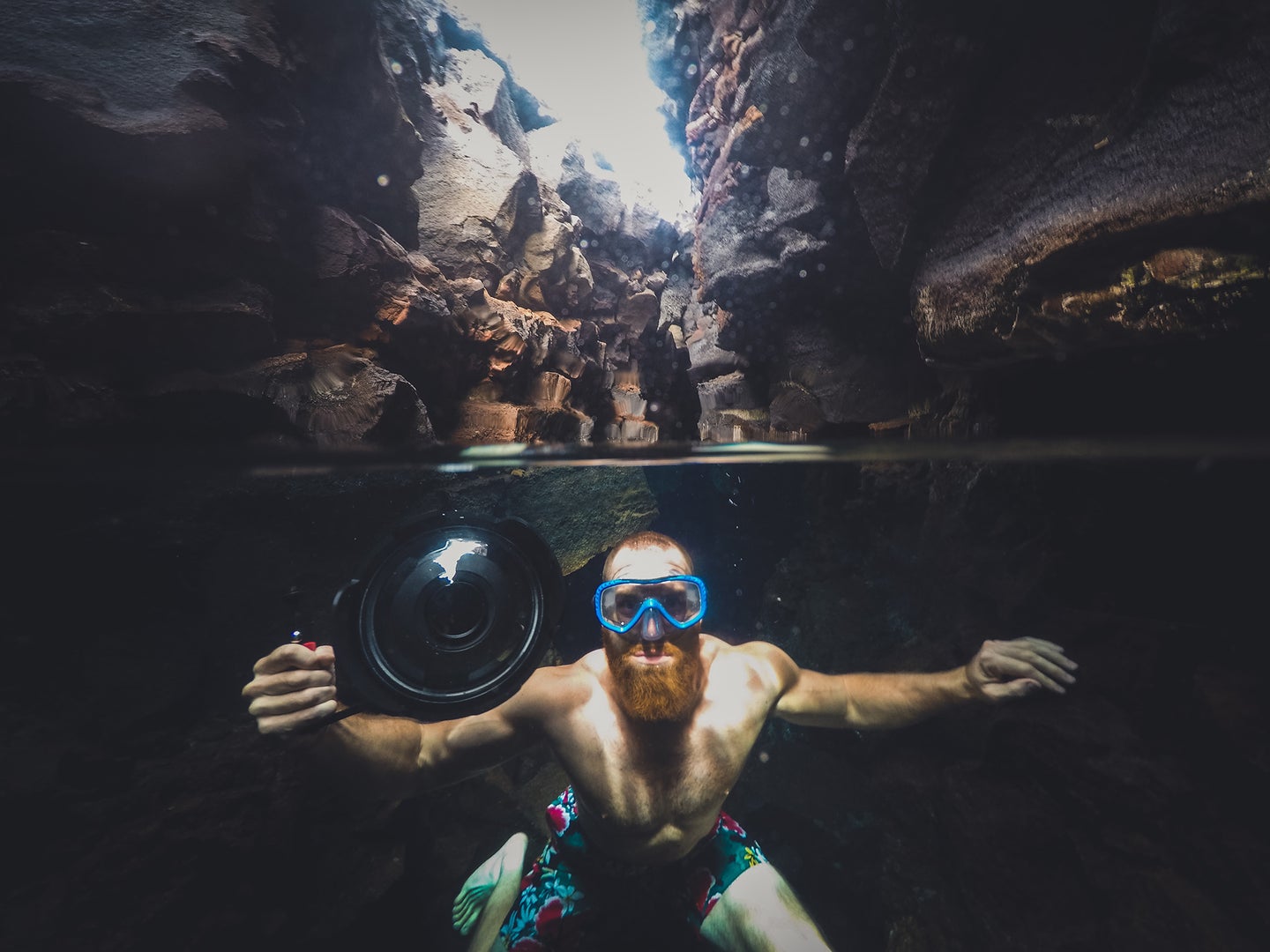 We may earn revenue from the products available on this page and participate in affiliate programs.
Bringing your expensive camera gear along on your rugged outdoor adventures is daunting. The best camera cases protect against bumps and bruises Although most modern cameras have some level of weather sealing, it's not recommended to bring your photography equipment into situations where it's likely to get submerged in water or soaked in a downpour. If you are interested in underwater photography or simply bringing your camera along to a day on the beach, having a case to keep it safe from the elements is a good idea. Here's how to select the best waterproof camera case for the job.
How to choose the best waterproof case for you
It's important the waterproof case fits your camera gear snuggly to prevent any water from leaking into the camera—especially if you plan to take your camera equipment into the depths of a body of water. When shopping for the best waterproof camera case, pay close attention to the camera makes and models that a piece of housing might be compatible with. Dive gear housing offers the most extensive protection from water since it is designed for extreme depths and to document creatures under the sea. Dive housing can be expensive, but pricier pieces will keep your gear safer and make it easier to operate your camera than cheaper options on the market.
If you are looking for more casual snapshots of friends and families enjoying the outdoors, waterproof housing for an action cam or a waterproof case for your smartphone is a better option for your wallet. Although most modern cameras and smartphones offer some level of weatherproofing, if you plan to shoot photos or videos near a large body of water, a dedicated waterproof compact camera or an action camera will provide extra peace of mind when capturing your adventures.
Consider your camera brand when selecting a waterproof case for your camera
Although camera brands typically don't matter with camera accessories like backpacks and camera straps, when you are shopping for a waterproof case, they do. Most waterproof cases for DSLRs or mirrorless cameras are made by third-party companies, rather than the camera manufacturers themselves. As you are shopping for a waterproof or underwater case for your camera, make sure that it is designed to work with your specific make and model of camera. The same logic applies to smartphone shooters looking for waterproof protection. Make sure that the cases you are looking at are compatible with your phone model. A structured case will offer more protection and control than a flimsy plastic bag, but will also cost significantly more.
If you are shooting with an action camera like GoPro or the Osmo Action, you want to look for products that are made by the manufacturer. Action cameras have specific designs, so it's best to stick with a manufacturer-made case, rather than one designed by a third-party manufacturer. Action cameras are typically built with a level of waterproofing and moisture resistance built-in, but if you are planning to use them while surfing, swimming, water skiing, or kayaking, a waterproof case will provide additional protection.
At the most basic level, you can get a waterproof camera bag to protect your gear from the elements while you lounge on the shore. We wouldn't recommend trying to use those bags in the water with your camera though. Read on for our picks for the best waterproof cases for your camera gear.
If you are planning to bring your Sony camera into the ocean, you need some serious protection. With protection in up to 195 feet of water, Sea Frogs cases are the ideal option for divers, but offer plenty of protection for documenting anything from the water. This case is unique in that it gives photographers total control over the camera's functions while it's in the case.
GoPros are one of the most recognizable action cam brands in the market, and although they are dustproof and splashproof, if you are planning to submerge the camera in water, you will need to get a protective case for it. This waterproof case works with Hero7, Hero6, and Hero5 and provides protection in up to 196 feet of water. It includes one Skeleton Backdoor for touchscreen accessibility and audio capture.
Waterproof housing for the DJI Osmo Action camera is made for surfing, diving, and snorkeling, and will keep your gear safe up to 148 feet underwater. It's built from PMMA plastic which will protect the LCD display and the Osmo Action's lens, but is still highly transparent for optimized underwater shooting. This one comes with an anti-fog insert to prevent lens fog in colder weather.
If you are planning to bring your phone into the ocean, it's smart to have it protected from those large waves. This case is compatible with many iPhones and Samsung phones and offers protection up to 50 feet of depth. It can be used with both the back- and front-facing cameras, and features anti-reflection glass and precise cutouts so you can easily access the buttons on your camera. The WillBox case is also snowproof, shockproof, and anti-drop—giving you peace of mind that your phone will remain safe even on the most rugged adventures.
At under $10, this is one of the cheapest waterproof cases around—it's essentially an advanced zip-lock baggie in the shape of a camera. Although we wouldn't recommend trying to bring your camera into the ocean or lake with this setup, if you are only looking for a waterproof option to store your gear in while you relax on the shore, this is the best waterproof camera case for ample protection against surprise sun storms during a day at the beach.
FAQs
The bottom line on the best waterproof camera case
Capturing your adventures at the beach, lakefront, and river banks shouldn't stress you out. The best waterproof camera case will help keep your gear safe from the elements so you can focus on capturing all the action of the day.