The Sigma 18-50mm f/2.8 DC DN is a lightweight zoom for APS-C mirrorless cameras
Priced at $549, the Sigma 18-50mm f/2.8 offers a 27-75mm equivalent focal range in a compact, lightweight package. It's also the brand's first APS-C zoom for L-mount and Sony E-mount.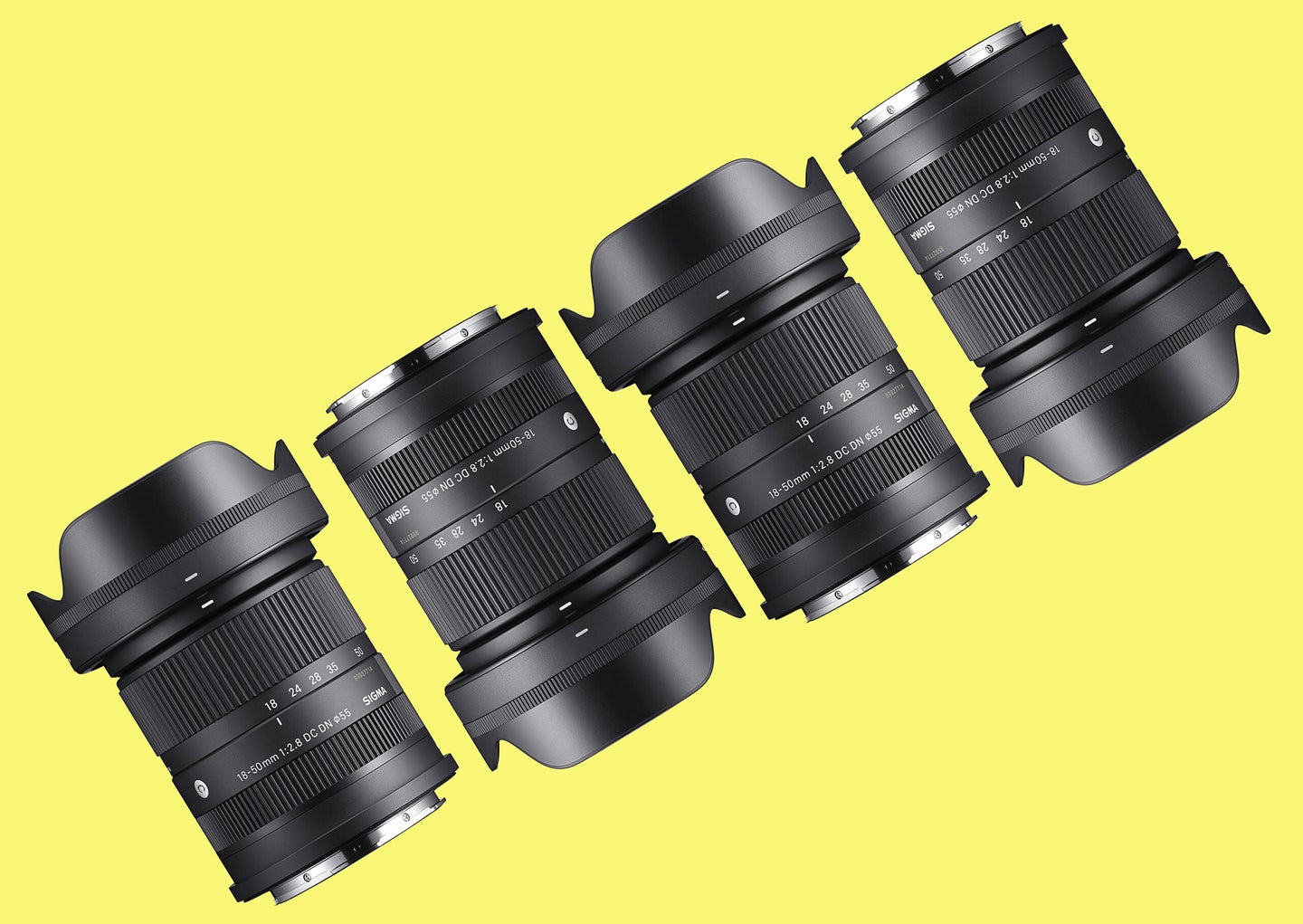 We may earn revenue from the products available on this page and participate in affiliate programs. Learn more ›
Meet the new Sigma 18-50mm f/2.8 DC DN Contemporary lens for Sony E-mount and Leica/Panasonic/Sigma L-mount APS-C mirrorless cameras. 
The "DC" in the name denotes that the lens is for crop sensors and the "DN' indicates the lens is built for mirrorless bodies. It's the brand's fourth "DC DN" offering and the first zoom. It joins the 16mm F1.4 DC DN, 30mm F1.4 DC DN and 56mm F1.4 DC DN.
It's also part of Sigma's "Contemporary" line of glass. Lenses in this range tend to strike a nice balance between performance and compactness. 
Priced at $549 and offering a super-versatile 27-75mm equivalent focal range with a constant f/2.8 aperture, there's seemingly much to like about the Sigma 18-50mm f/2.8. Let's have a closer look. 
Who it's for?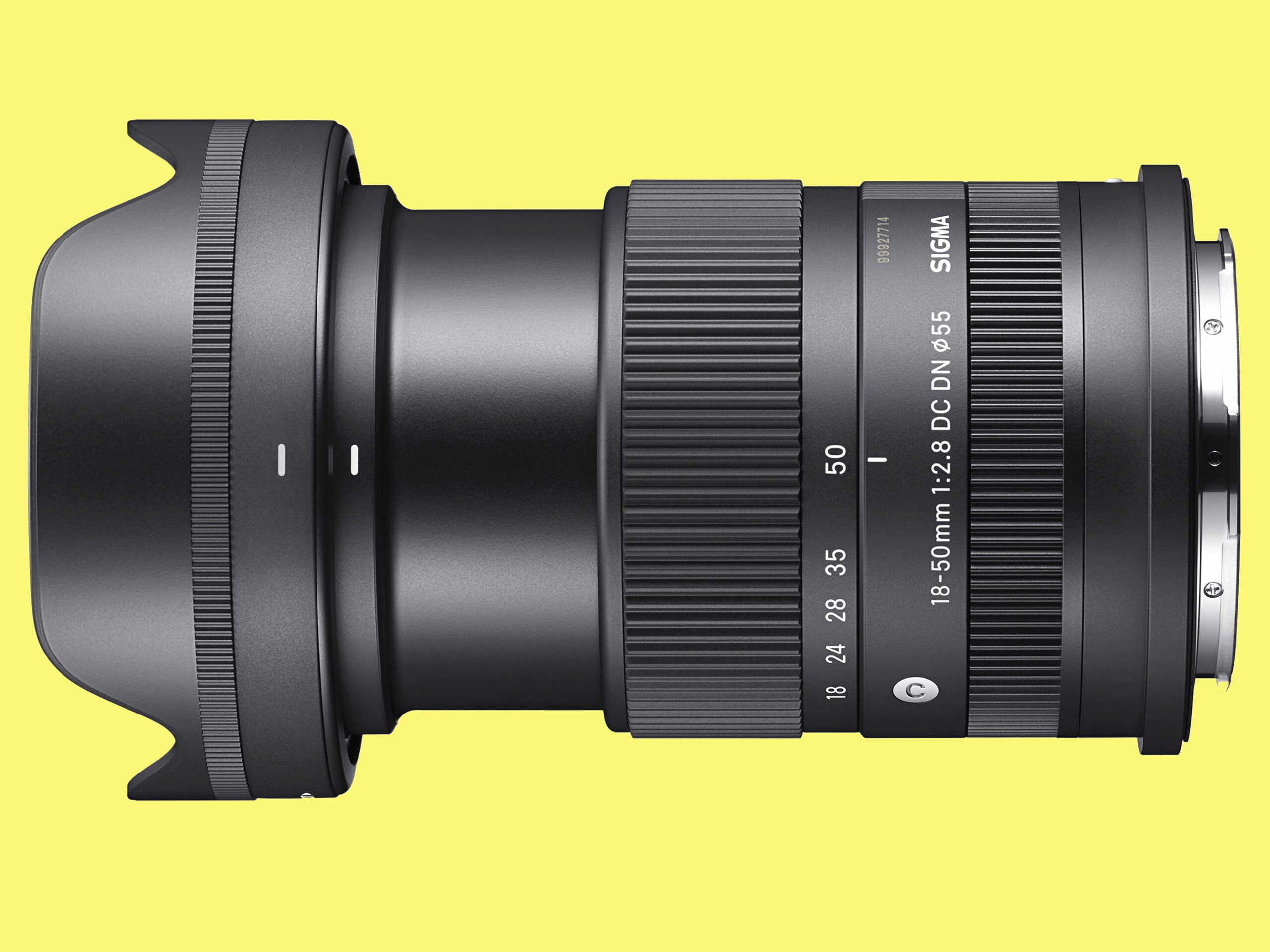 The new Sigma 18-50mm f/2.8 appears to be a good choice for a very wide range of photographic disciplines, including travel, street photography, landscapes, and portraits. Photographers should be able to get decent subject separation when shooting wide open at f/2.8. The lens should handle moderately low-light situations with ease. 
The Sigma 18-50mm is also impressively compact and lightweight. This coupled with its flexible zoom range makes it a tempting option as an everyday walkaround lens. 
For Sony E-mount shooters 
If you're a user of any of Sony's a6000 (or a5000) series cameras—including the a6000, a6100, a6300, a6400, a6500 or a6600—you've probably noticed there aren't a lot of standard zooms with constant apertures out there (made specifically for APS-C). In fact, Sony's own 16-55mm f/2.8 G is one of only two options. But it's pricy at $1400. 
The other option For Sony APS-C users is the Tamron 17-70 f/2.8 Di III-A VC RXD. Priced at $800, it's considerably more affordable than the Sony and also offers image stabilization (the Sony and Sigma do not). 
But the new Sigma 18-50mm f/2.8 is considerably smaller and lighter than both of the above. In fact, the Sigma is nearly half the weight of the Tamron: 10.2 ounces, compared to 18.5 ounces (the Sony weighs 17.4 ounces). The Sigma is also 3 inches in length, while the Tamron is 4.7 inches and the Sony is 4 inches. 
For L-mount shooters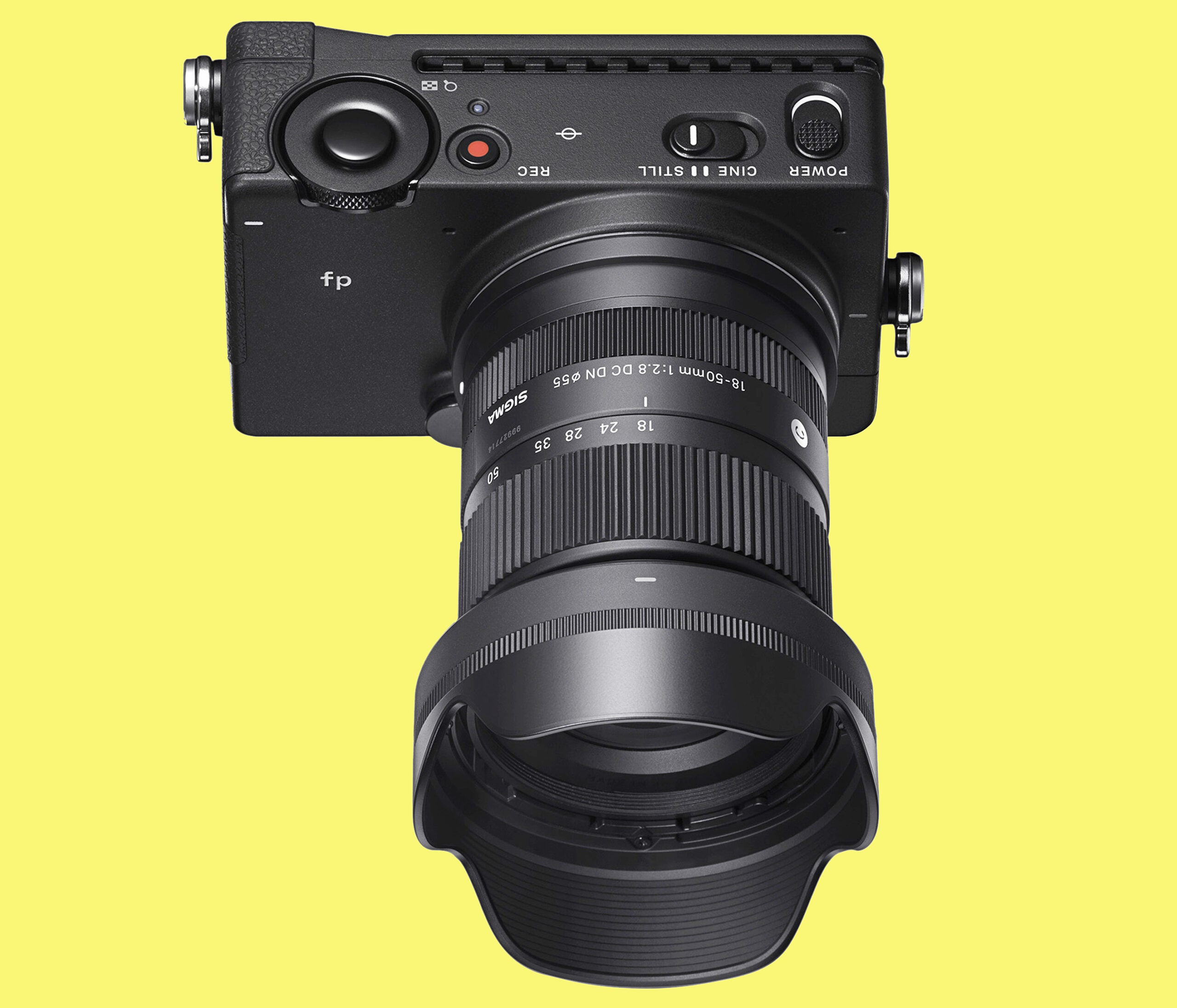 There are currently far fewer APS-C L-mount bodies than E-mount. But if you are rocking a Leica T/TL2 and/or Leica CL, this is the only constant aperture standard zoom out there (made for APS-C). 
Will it be available for other APS-C mounts? 
In the past, Sigma has offered their other DC DN lenses for Canon EF-M and Micro Four Thirds cameras. No word yet on whether the Sigma 18-50mm f/2.8 will also be available in those mounts. 
Optical construction and aperture 
The Sigma 18-50mm f/2.8's optical construction consists of 13 elements in 10 groups with three aspherical elements and one low dispersion element. To keep the size of the lens down, Sigma is relying on in-camera lens corrections to "further eliminates optical imperfections such as distortion and vignetting."
It also makes use of Sigma's Super Multi-layer coating, which will likely help keep instances of ghosting and lens flares to a minimum. And a 7-blade rounded diaphragm should produce bokeh that is "smooth and attractive," says Sigma.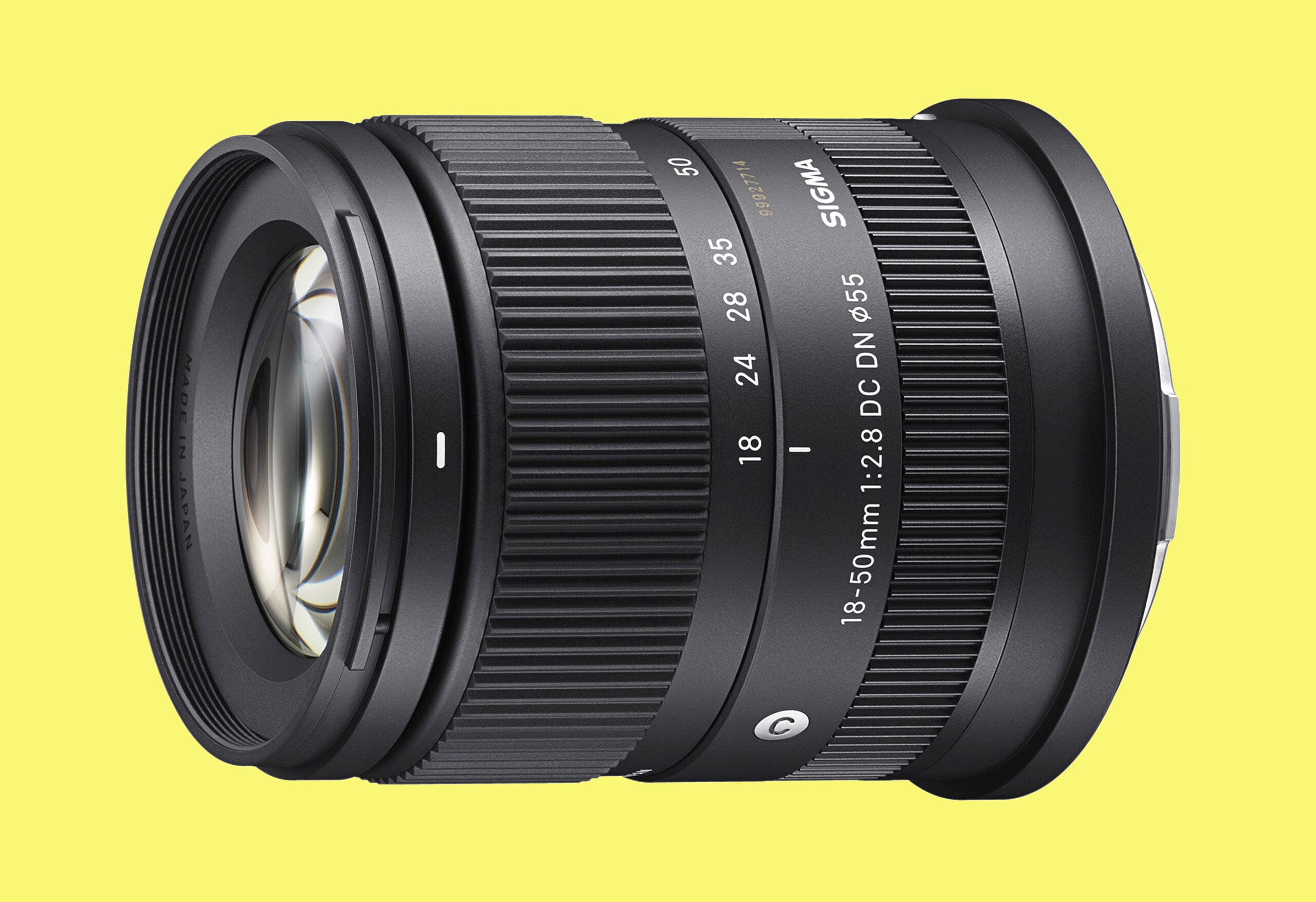 Build quality
The housing of the lens is constructed using a mix of polycarbonate composite materials and metal, to keep the size, weight, and presumably the cost down. That said, the lens mount is brass. 
Autofocus and close-focus 
Autofocus is driven by a stepping motor, which should result in silent and zippy AF acquisitions, whether capturing stills or video. And the Sigma 18-50mm f/2.8 offers an impressively close-focus distance of just under 5 inches. 
Price, availability and accessories 
The Sigma 18-50mm f/2.8 DC DN Contemporary lens will be available at the end of October for $549 and ships with a Petal Type Hood (LH582-02), shown in most of the photos above.