Hands On: Sony a6300 Mirrorless Camera
Shooting with Sony's new APS-C-format ILC camera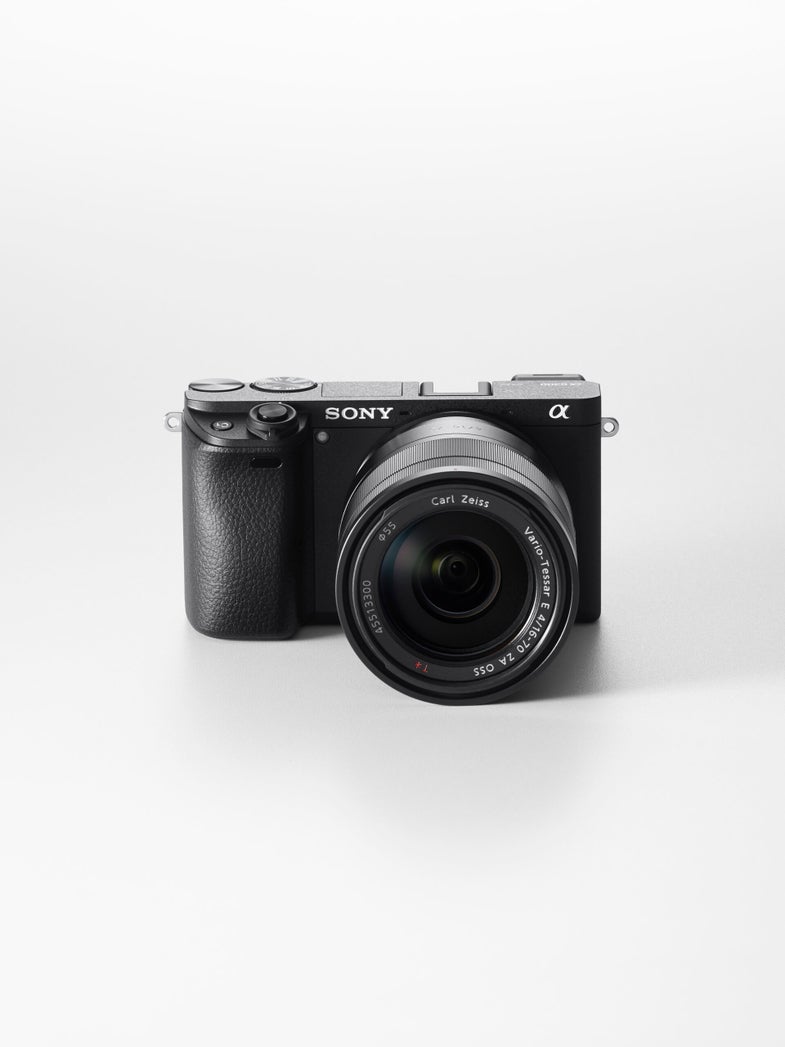 We may earn revenue from the products available on this page and participate in affiliate programs. Learn more ›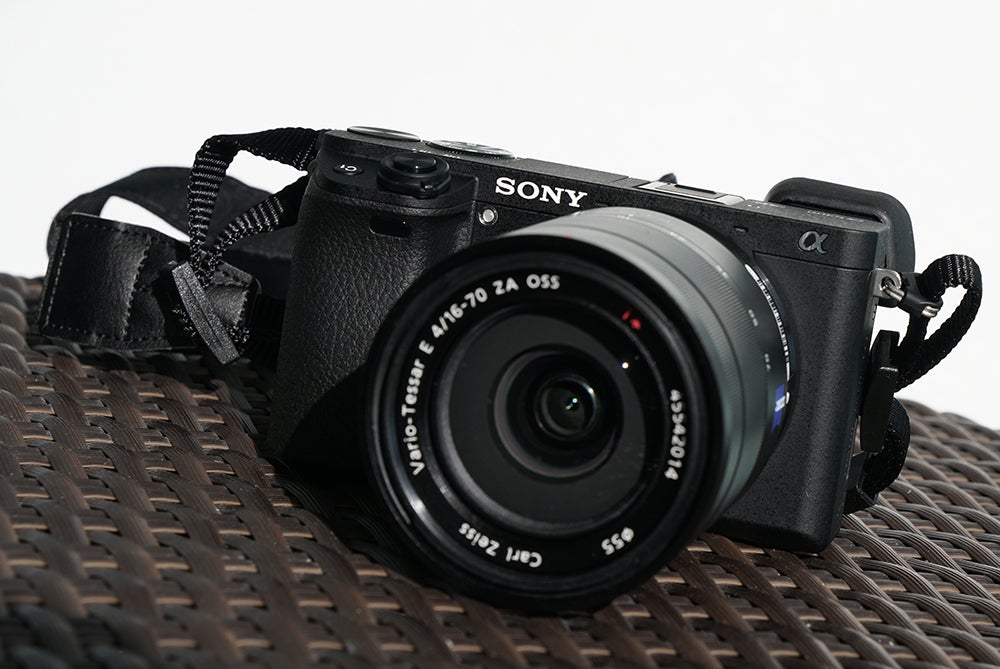 We recently had a chance to use Sony's new a6300 mirrorless interchangeable-lens compact (ILC) camera on a Sony press trip to Miami Beach. A followup to Sony's popular a6000, the a6300 has a 24.2MP APS-C-sized CMOS sensor with copper wiring that allows faster data transmission and takes up less space on the chip, making it possible to have larger photodiodes and shorter pixel wells than an equivalent sensor with aluminum wiring. Translation: More light reaches each pixel. Plus, since the data can move off of the a6300's sensor more quickly, Sony can make better use of the imager when using it for autofocus.
The a6300 embeds a staggering 425 phase-detect AF points on the camera's sensor. Those are joined by 163 contrast-detect points. Together they are able to track moving subjects, even while the a6300 captures bursts at up to 11 frames per second for up to 47 large, fine JPEGs, or 21 RAW frames before the buffer fills. No AF system is perfect, and we found that the a6300's was flummoxed in certain instances—most notably while shooting wakeboarding with water droplets flying haphazardly through the air. But outside of the most challenging circumstances, the new camera did a good job of tracking and its AF proved pleasingly fast.
While the top burst rate is 11 fps, the electronic viewfinder can't quite keep up with that and Sony notes that the view through the EVF will be interrupted slightly in between frames. There's an alternate 8 fps mode that maintains the continuous view through the EVF, but we didn't find the 11 fps mode overly choppy. In fact, it wasn't all that difficult to pan along with moving subjects and keep them in the frame. It's nice to have the 8 fps option, though, just in case.
Video shooters should like the footage shot with the a6300. The camera uses the most pixels of any Sony camera—about 20MP—to capture 4K footage and the results look wonderful on a huge 4K televisions. Furthermore, the continuous AF in video mode is a big step up from the a6000, though professional video shooters still likely won't want to rely on it, since a minor amount of shifting occurs. For amateurs it will likely be more than acceptable when used properly. Regular high-definition video can reach frame rates up to 120 fps, letting you get either 4X or 5X slow motion, depending on whether you choose to output the footage at 30 fps or 24 fps. Again, the quality of the footage was very impressive.
The overall feel of the a6300 body is extremely similar to its predecessor and the button layout is essentially identical. The camera still sports a tilting LCD screen as well as a non-tilting OLED EVF. Though the a6300 is definitely on the small side, its grip is substantial enough to get a solid hold on the camera even when using large lenses.
The balance will definitely suffer when using larger lenses, but that is sometimes the price of using primo glass. We were able to use both Sony's new full-frame 24–70mm f/2.8 and 85mm f/1.4 G Master lenses on the a6300, and they both made the combination of lens and body want to tilt downward. Ultimately this forces you to shoot two-handed when mounting such large lenses. Similarly, when we tried the a6300 with Sony's FE 70–200mm f/4 zoom, it felt like a tiny camera had been attached to the lens. We can only imagine what the 70–200mm f/2.8 G Master will feel like.
We currently have a testable sample of the a6300 and a full test is in progress. Check back in the coming weeks for a more in-depth look at this powerful little camera.