Canon EOS 7D Mark II Review
Canon's APS-C pro body gets an overhaul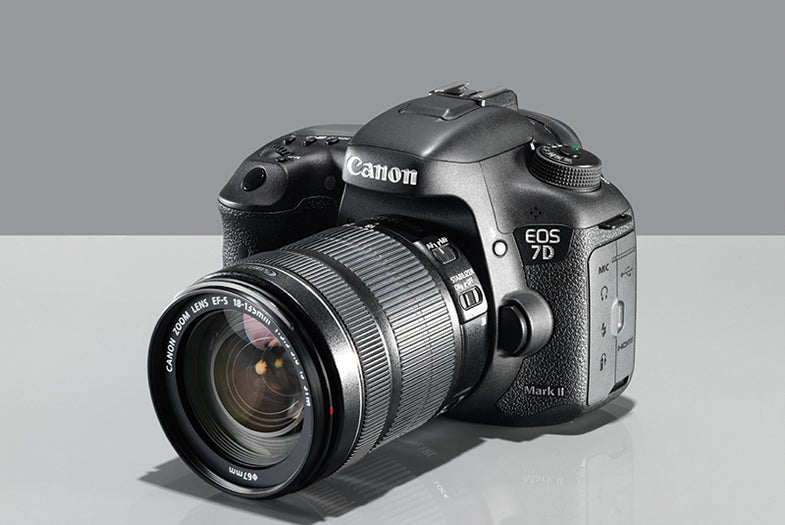 We may earn revenue from the products available on this page and participate in affiliate programs. Learn more ›
In the five years since Canon introduced the EOS 7D, so much has changed in the world of cameras that we were wondering if we'd ever see an update to the company's pro-level APS-C sensor body. But after a promising preview at Photokina last fall, the new EOS 7D Mark II finally landed in our hands for a comprehensive assessment in the Popular Photography Test Lab and in the field.
The 7D Mark II ($1,799, street, body only; $2,149 with 18–135mm f/3.5–5.6 Canon EF-S IS STM lens) boasts Canon's Dual Pixel CMOS autofocus system for focusing during video capture or live-view still shooting. This required a fundamental change to the sensor, though there's only a modest bump in effective pixel count, to 20.2MP from its predecessor's 18MP. The new camera's traditional phase-detect AF system steps up to 65 selectable cross-type AF points with a dual-cross type center point when using lenses faster than f/2.8. Canon boosted the burst rate to 10 frames per second from the 7D's 8 fps. The body construction remains among Canon's most rugged in terms of weather sealing and the toughness of the magnesium alloy chassis.
Competitors? It has a few—sort of. Nikon's aging D300s is still in stock at retailers. Pentax's K-3 and Sony's Alpha A77 II round out this category of rugged APS-C-format DSLRs, though at vastly lower prices. Samsung's NX1, its flagship interchangeable-lens compact, came on particularly strong in our test.
In the Test Lab
The Canon EOS 7D Mark II earned an Excellent rating in overall image quality from ISO 100 through ISO 1600. As is often the case, part of this comes from its Excellent score in color accuracy, with an average Delta E of 7.5. The Pentax K-3, Sony A77 II, and the Nikon D300s all garnered Excellent ratings up to ISO 800; the Samsung NX1 to ISO 3200.
Although the camera's resolving power isn't the strongest we've ever seen, it's enough to earn an Excellent rating in this test. At ISO 100, the 7D Mark II captured 2660 lines per picture height, well above our cutoff of 2500 lines for an Excellent rating. At ISO 800, resolution remained strong with 2625 lines. At ISO 3200, it finally fell just below the threshold for our top honors, with 2490 lines.
As sensitivity rises, noise and the effects of noise reduction technology—which we apply at default settings using the RAW conversion software that ships with the camera—conspire to reduce resolution. The 7D Mark II hit 2100 lines at ISO 12,800 and 2000 lines at its top standard sensitivity of ISO 16,000. In its expanded ISO range, resolution dropped to 1950 lines at ISO 25,600 and 1800 lines at ISO 51,200.
This pattern shows in our noise tests, in which the 7D Mark II won our best rating of Extremely Low at ISO 100 and 200. It stepped to Very Low at ISO 400, then to Low at ISO 800 and 1600. From there noise builds steadily, scoring Moderately Low at ISO 3200 and climbing through Unacceptable range at ISO 6400 and above.
Compared with Canon's original 7D, the new model produced cleaner shots at all shared ISOs save ISO 6400 but reached an Unacceptable noise rating one stop earlier. Looking closer, though, the cameras straddle our cutoff of 3.0 for this rating: The 7D scored a 2.8 at ISO 6400, while the 7D Mark II turned in a 3.2. Sony's A77 II can't match this Canon's noise control at lower ISOs, but beats it at ISO 800 and higher. The 7D Mark II proved cleaner than both the Nikon D300s and the Pentax K-3 at all shared ISOs.
Jumping to a 65-point AF system from 19 points, the 7D Mark II showed consistent if modest improvement in speed. The best increases occurred in brighter light, mostly between EV 10 and EV 4. The camera barely breached the 1 second mark at the very dim level of EV –1 and showed above average consistency at EV –2.
This may be due to higher sensitivity: the new AF system is rated to work in the near-darkness of EV –3. This surpasses the meter we use in our tests, which stops at EV –2, but when we dimmed the lights further, we were impressed that the 7D Mark II still focused reliably.
In the Field
While the 7D Mark II's increase in focusing speed might seem nominal, the real benefit of the new AF system hits home once you take it out shooting. Its 65 points cover a significantly larger portion of the frame than the 7D's 19-point system did. The broader coverage makes it easy to find a selectable focus point near the edge of the frame.
Even the AF points farthest from the center are effective at f/5.6, so you can use them with a tele extender mounted on fast f/2.8 zooms. The center point allows the use of lenses with an effective maximum aperture of f/8, letting you use tele extenders even on slower long primes without completely losing autofocus.
With a well-shaped grip that has a subtle ridge on the inside for stability, the body feels good in the hand. The shutter button sits at an intuitive forward-pitched angle, and the smoothly arcing cutout for the shutter release lets your index finger fall naturally.Plenty of dedicated buttons make changing settings simple. Current Canon shooters should have no problem adapting to the layout, as it follows most of the norms set by previous bodies of this class.
We missed the touchscreen, having used the EOS 70D's to great effect in conjunction with Canon's Dual Pixel CMOS AF. However, if you're not shooting long video takes, you should do well controlling the AF with the small joystick on the camera back.
We were glad Canon added a speed control to the Dual Pixel CMOS AF. While the 70D operated at only one speed, the 7D Mark II lets you select from five with this innovative AF system, a boon to videographers who want better control of focus during a take.
Video shooters in particular might regret the lack of an articulating LCD. But the 7D Mark II is built to be rugged, so a twisting screen wouldn't fit that profile. Serious videographers may likely opt for an external monitor, anyway, making a fixed screen the more sensible choice.
At any rate, the video footage we captured using the 7D Mark II looked as good as we have seen from a DSLR, showing little in the way of visual artifacts or the dreaded Jello effect.
Burst shooters should love the 10 fps continuous drive mode. Even when using a standard CF card, you can get 130 Large, Fine JPEGs per burst, but with a UDMA 7 card, you can up that to 1090 frames per burst. The benefit of this higher-speed card format is less pronounced when capturing RAW files, but a UDMA 7 card will let you grab up to an impressive 31 RAW frames per burst.
If you often shoot with focus tracking and plan to use Canon's iTR AF mode, you should note that the burst speed drops to 9.5 fps when this system is employed. (This mode uses the 7D Mark II's 150,000-pixel metering sensor in conjunction with the 65-point AF to track subjects based on shape, color, and varying distance info.)
We're baffled by the decision to build in GPS while omitting Wi-Fi, but you can use an Eyefi Mobi SD card to transfer images to your smartphone for connectivity.
The Bottom Line
Canon has made a meaningful upgrade to the top of its APS-C line with the EOS 7D Mark II. While the main image quality improvements are modest, the strong enhancements to its capabilities add up to a camera able to handle more diverse shooting situations with an ease that you should expect from a camera in this class. It's a no-brainer for any sports shooter at a college newspaper or website (despite the lack of Wi-Fi).
If you shoot in tough conditions, want super-fast bursts, or need the robust tracking of this DSLR's 65-point AF system, you'll be hard pressed to find a camera that provides what the 7D Mark II does at its price.
Imaging: 20.2MP effective, APS-C sized CMOS sensor captures images at 5472×3648 pixels with 14 bits/ color in RAW mode
**Storage: **CompactFlash stores JPEG, CR2 RAW, sRAW, mRAW, and RAW + JPEG files
Burst Rate: Using a UDMA 7 CF or UHS-I SD card: Full-sized JPEGs (Fine mode), up to 1090 shots at 10 fps; RAW, up to 31 (CF) or 26 (SD) shots at 10 fps; RAW + JPEG, up to 19 (CF) or 18 (SD) shots at 10 fps
**AF System: **TTL phase detection with 65 illuminated focus points (all cross-type, center dual-cross at f/2.8); single-shot and continuous AF with Predictive AI Servo focus tracking. Tested sensitivity down to EV –2 (at ISO 100, f/1.4); Canon rated sensitivity down to EV –3.
**Live View: **Dual Pixel CMOS AF system
Shutter Speeds: 1/8000 to 30 sec, plus B (1/3-, 1/2-, or 1-EV increments); 200,000-cycle rating
**Metering: **252-zone TTL metering using 150,000-pixel RGB+IR sensor; evaluative, centerweighted, partial (approx. 6% of viewfinder), and spot (approx. 1.8% of viewfinder). EV 0–20 (ISO 100).
**ISO Range: **Normal, ISO 100–16,000
(in 1- or 1/3-EV increments); expanded, ISO 100–51,200
**Video: **Records at up to 1920x1080p at 60 fps in MP4 or MOV format with selectable IPB or ALL-I compression; built-in mono microphone; stereo minijack input; clean HDMI out; maximum clip length: 29 min 59 sec
**Flash: **Built-in pop-up with E-TTL II autoflash and wireless control of optional flash units, GN 36.1 (ISO 100, feet); flash sync to 1/250 sec; dedicated Canon hot-shoe
**Viewfinder:****** Fixed eye-level pentaprism
**LCD:****** 3-in. TFT with 1.04 million dot resolution
**Output: **USB 3.0, mini HDMI video, composite video and analog audio
**Battery: **Rechargeable LP-E6N Li-ion, CIPA rating 670 shots (with optical viewfinder) or 250 shots (live view)
**Size/Weight: **5.9×4.4×3.1 in., 2.0 lb with a card and battery
**Street Price: **$1,799, street, body only
**Info: **usa.canon.com
**Viewfinder Test: **Accuracy, 100% (Excellent); magnification, 1.0X (Excellent)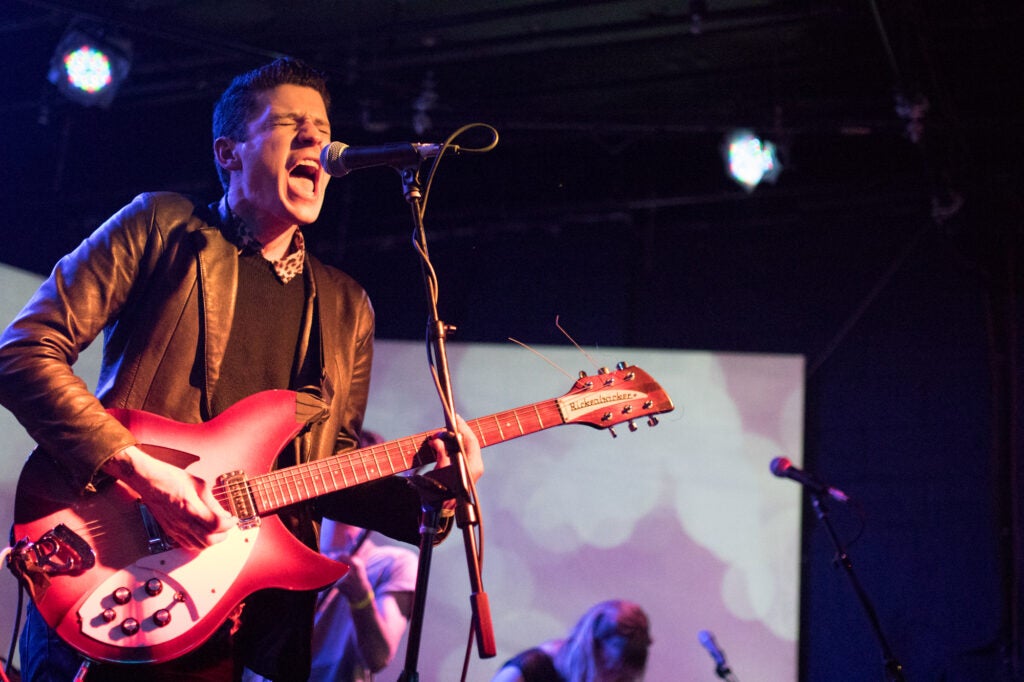 Canon EOS 7D Mark II
Tech Specs: ISO 8000, 1/640 sec, f/1.6 Lens: Sigma 35mm f/1.4 DG HSM AF Click for Full Res Photo: Jeanette D. Moses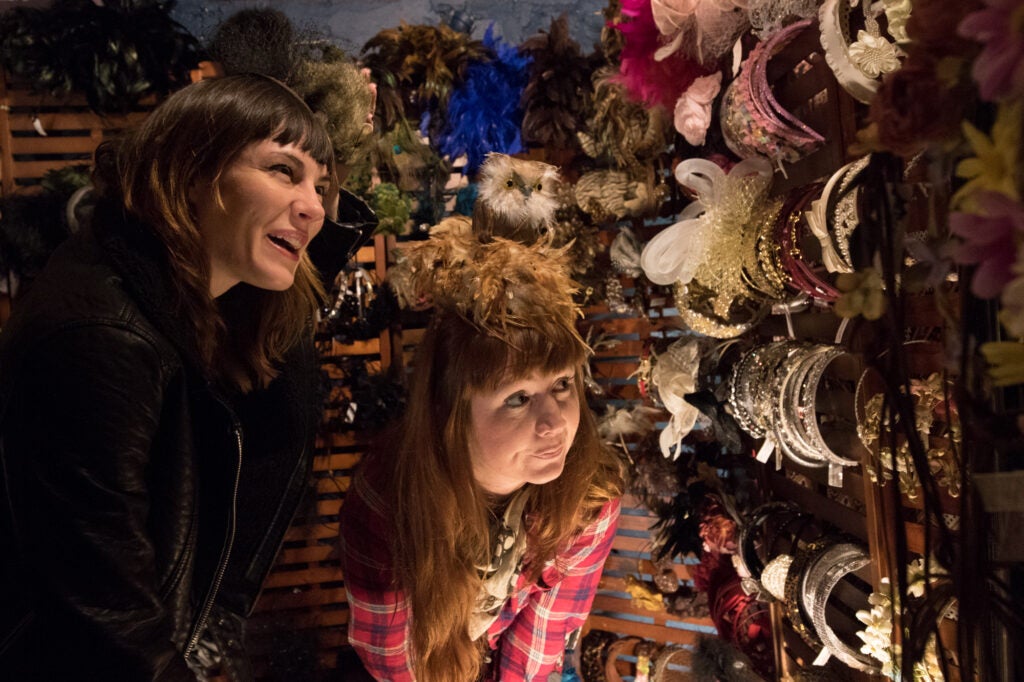 Canon EOS 7D Mark II
Tech Specs: ISO 2000, 1/80 sec, f/4.0 Lens: Canon EF 16-35mm f/4L IS USM Adjustments: +1.00 Exposure adjustment made in Adobe Photoshop Lightroom 5 Click for Full Res Photo: Jeanette D. Moses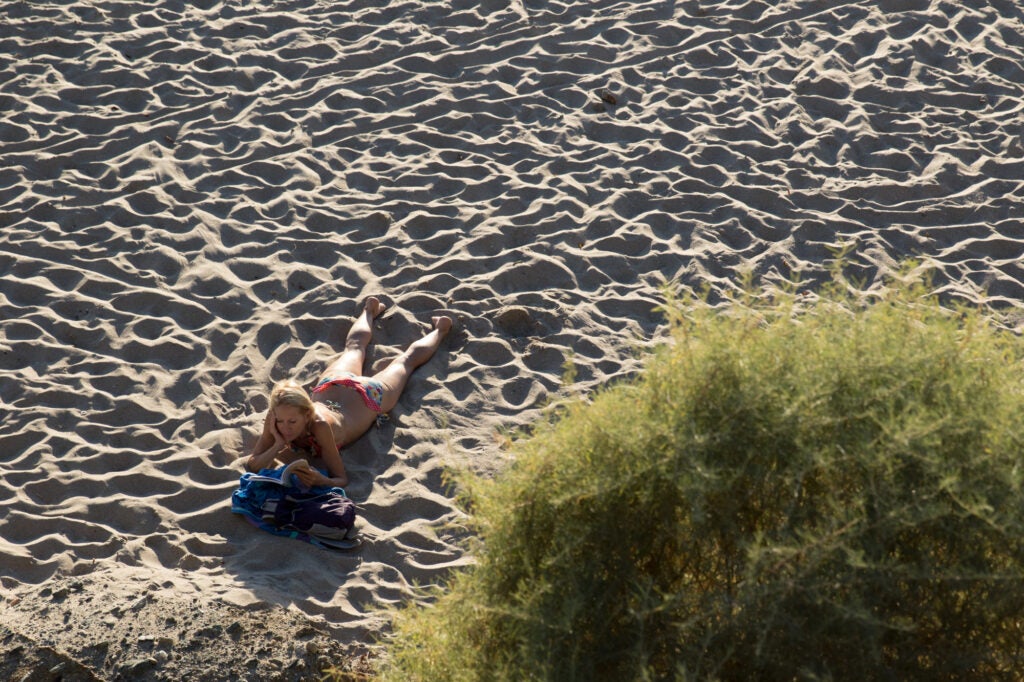 Canon EOS 7D Mark II
Tech Specs: ISO 320, 1/2500 sec, f/4 Lens: Canon EF 24-70mm f/2.8L II USM Adjustments: +0.25 Exposure adjustment made in Adobe Photoshop Lightroom 5 Click for Full Res Photo: Jeanette D. Moses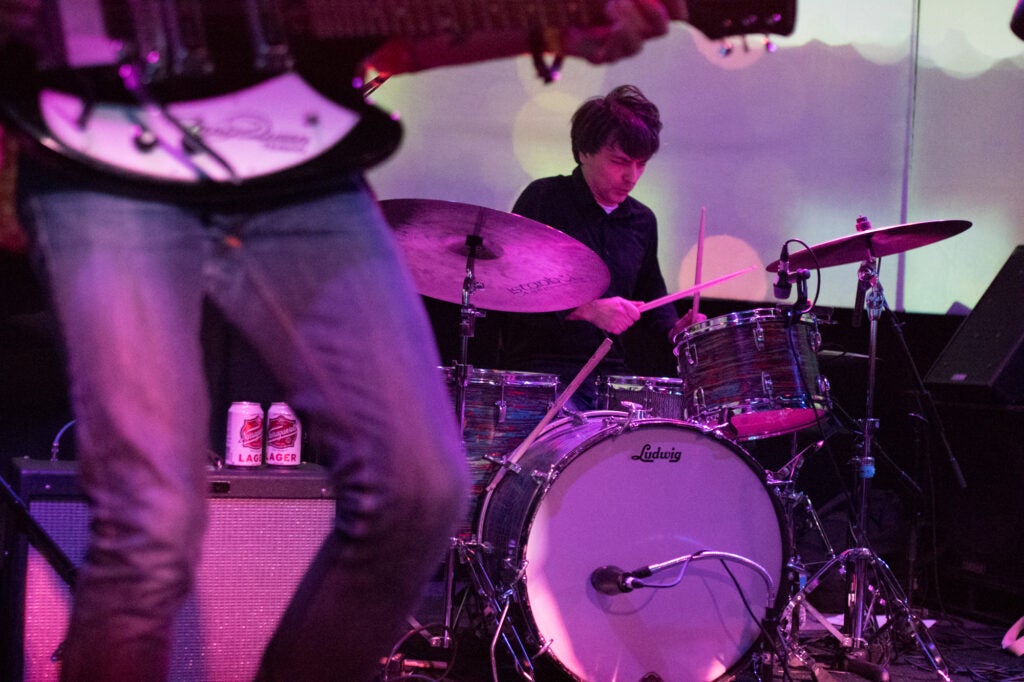 Canon EOS 7D Mark II
Tech Specs: ISO 8000, 1/640 sec, f/1.6 Lens: Sigma 35mm f/1.4 DG HSM AF Adjustments: +0.50 Exposure adjustment made in Adobe Photoshop Lightroom 5 Click for Full Res Photo: Jeanette D. Moses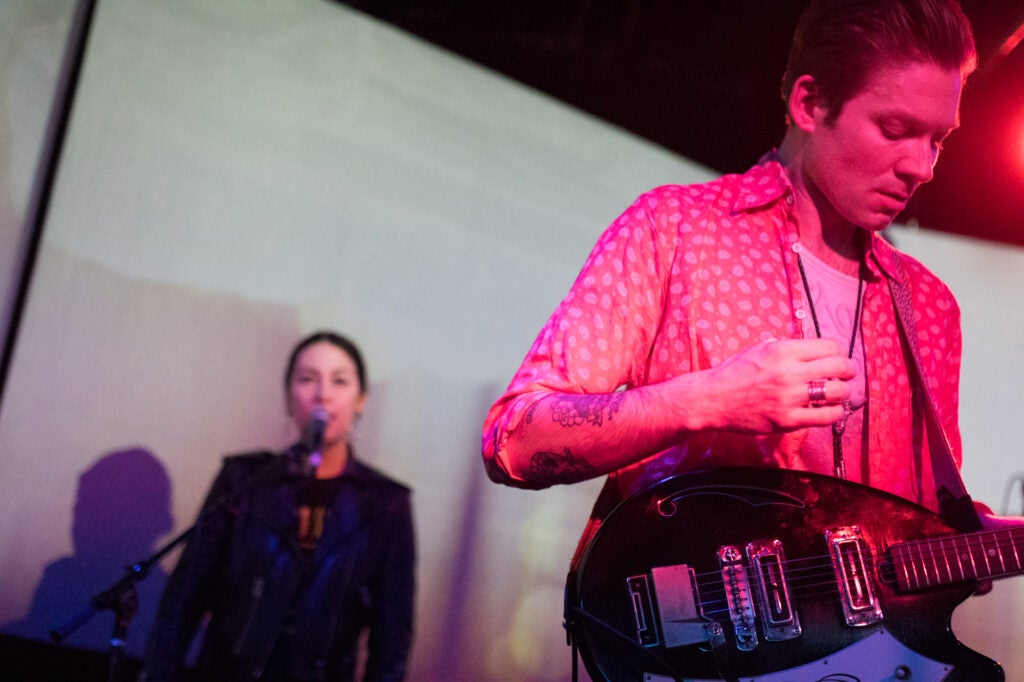 Canon EOS 7D Mark II
Tech Specs: ISO 8000, 1/640 sec, f/1.6 Lens: Sigma 35mm f/1.4 DG HSM AF Click for Full Res Photo: Jeanette D. Moses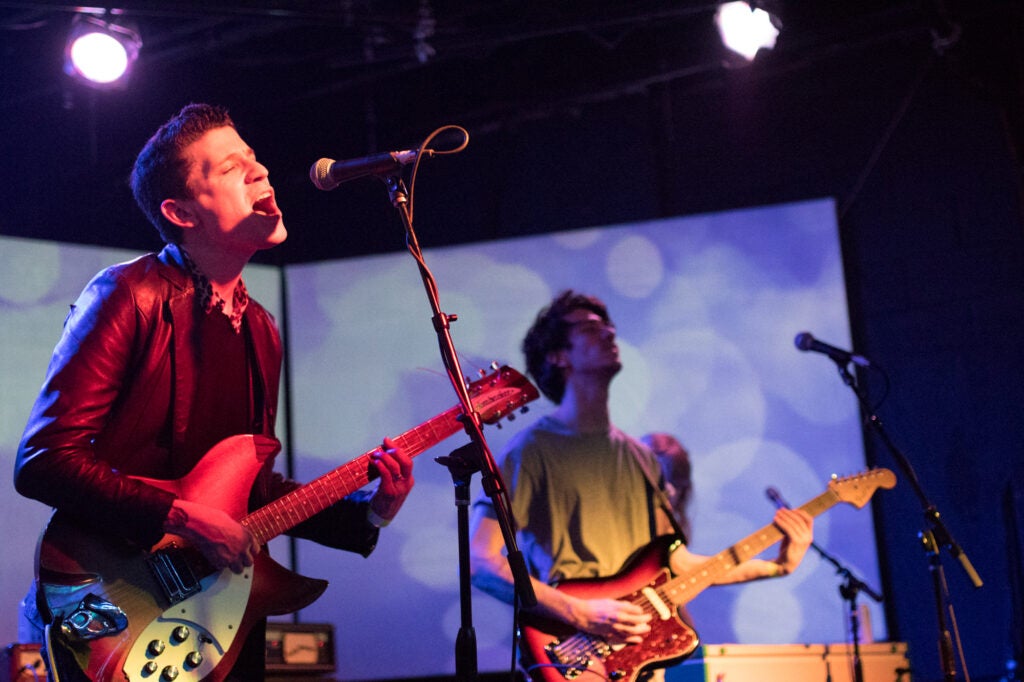 Canon EOS 7D Mark II
Tech Specs: ISO 8000, 1/640 sec, f/1.6 Lens: Sigma 35mm f/1.4 DG HSM AF Click for Full Res Photo: Jeanette D. Moses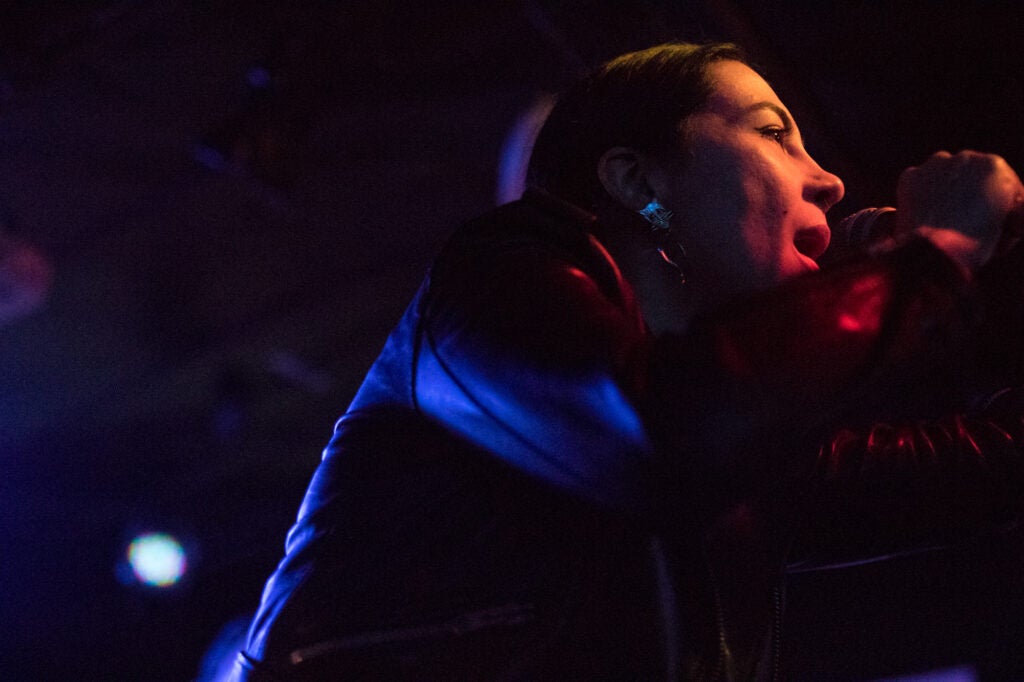 Canon EOS 7D Mark II
Tech Specs: ISO 12800, 1/160 sec, f/1.4 Lens: Sigma 35mm f/1.4 DG HSM AF Click for Full Res Photo: Jeanette D. Moses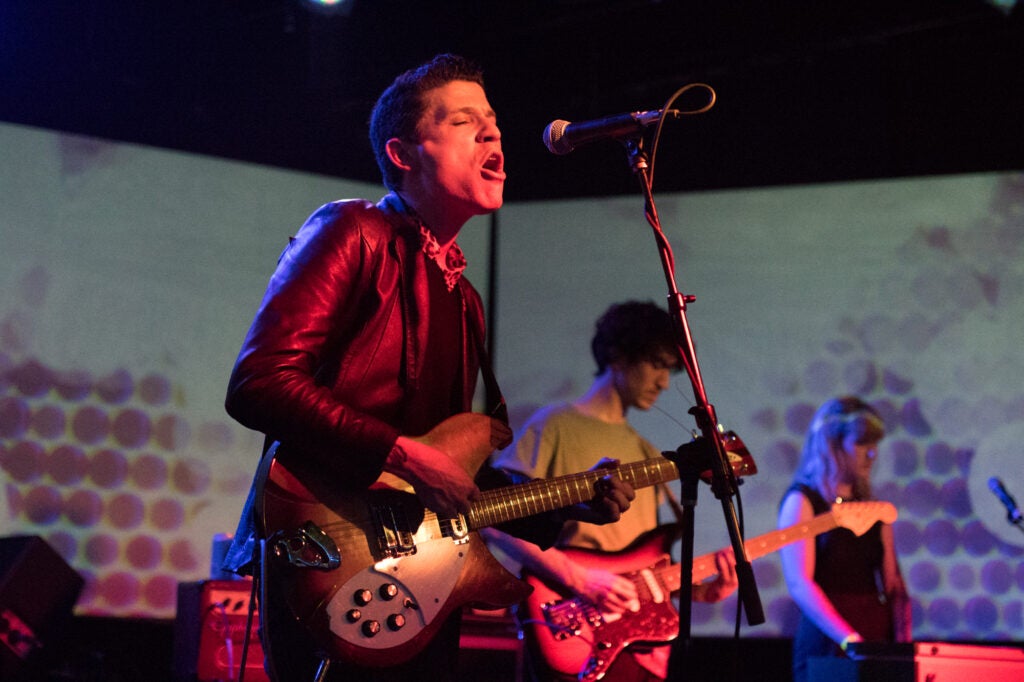 Canon EOS 7D Mark II
Tech Specs: ISO 8000, 1/1600 sec, f/1.6 Lens: Sigma 35mm f/1.4 DG HSM AF Click for Full Res Photo: Jeanette D. Moses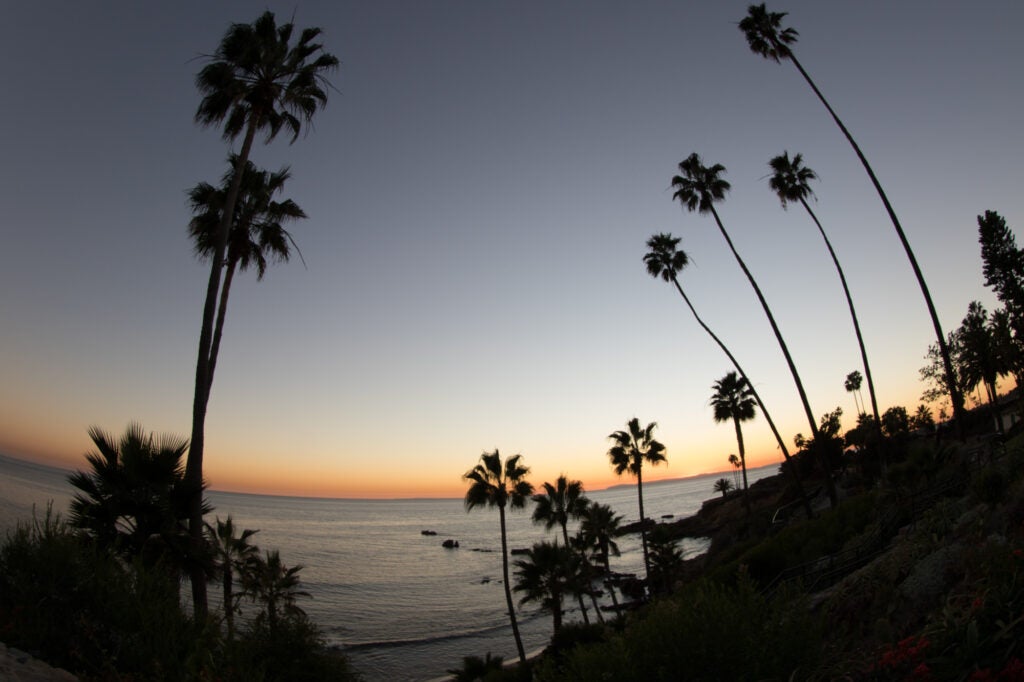 Canon EOS 7D Mark II
Tech Specs: ISO 320, 1/25 sec, f/11 Lens: Canon EF 8-15mm f/4L Fisheye USM Adjustments: -0.50 Exposure adjustment made in Adobe Photoshop Lightroom 5 Click for Full Res Photo: Jeanette D. Moses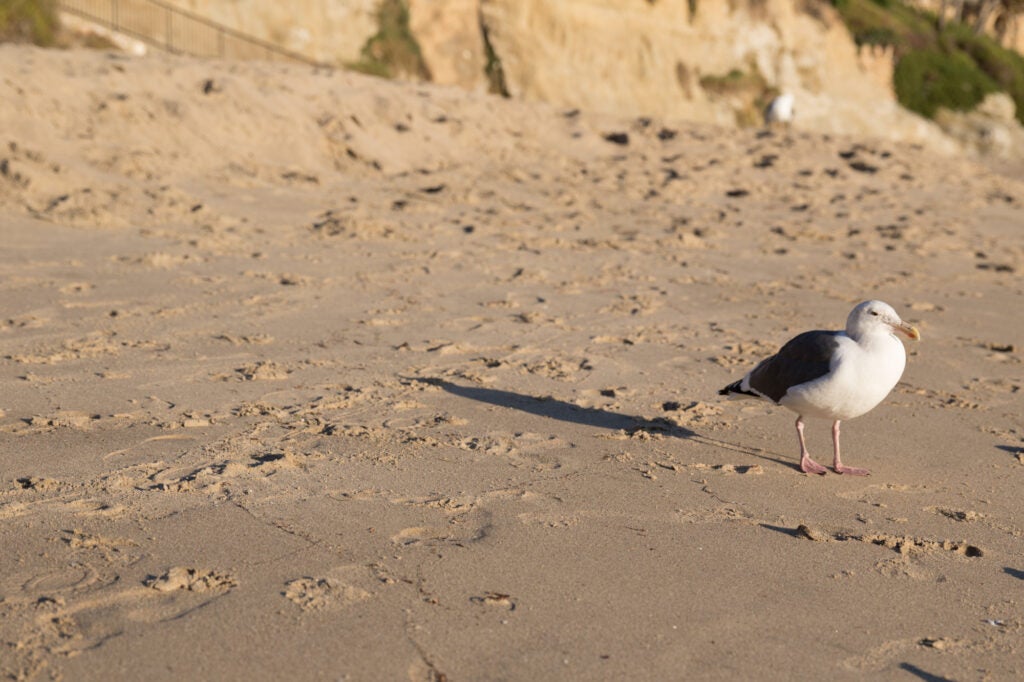 Canon EOS 7D Mark II
Tech Specs: ISO 125, 1/2000 sec, f/3.2 Lens: Canon EF 24-70mm f/2.8L II USM Click for Full Res Photo: Jeanette D. Moses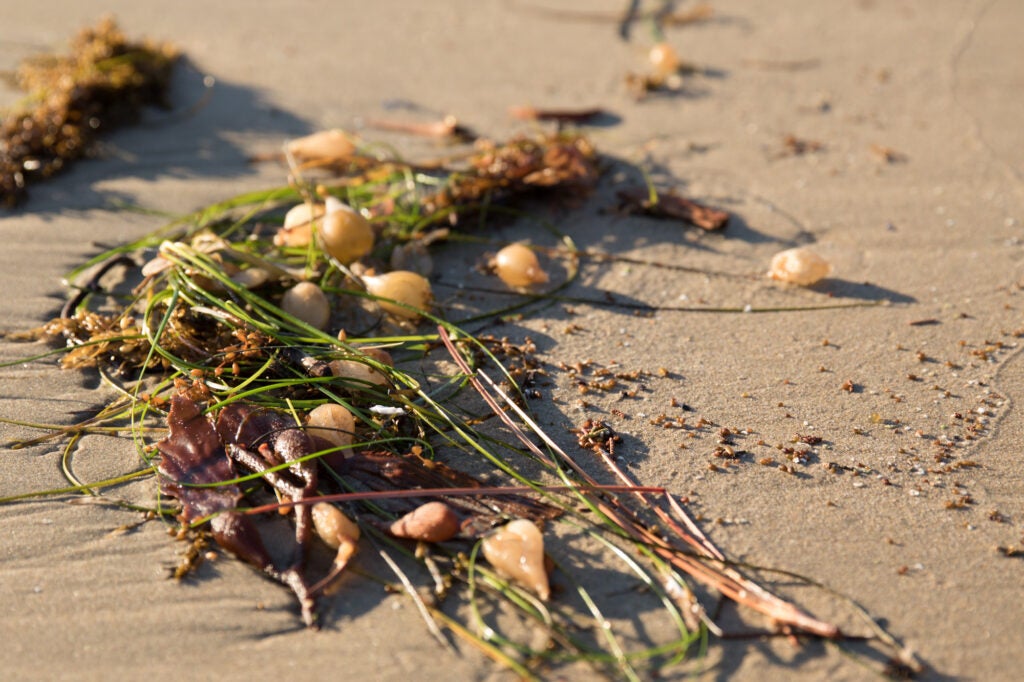 Canon EOS 7D Mark II
Tech Specs: ISO 125, 1/500 sec, f/3.2 Lens: Canon EF 24-70mm f/2.8L II USM Click for Full Res Photo: Jeanette D. Moses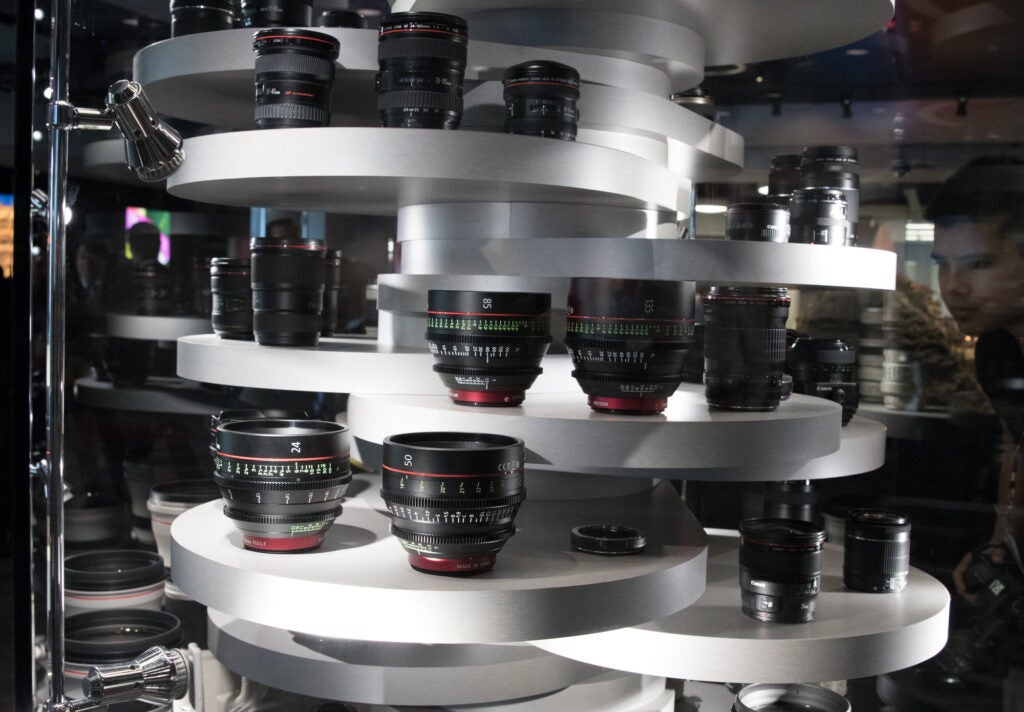 Canon EOS 7D Mark II
Tech Specs: ISO 3200, 1/160 sec, f/5.6 Lens: Canon EF 24-70mm f/2.8L II USM Click for Full Res Photo: Jeanette D. Moses
Canon EOS 7D Mark II
Tech Specs: ISO 640, 1/8000 sec, f/3.5 Lens: Sigma 35mm f/1.4 DG HSM AF Adjustments: +0.50 Exposure adjustment made in Adobe Photoshop Lightroom 5 Click for Full Res Photo: Jeanette D. Moses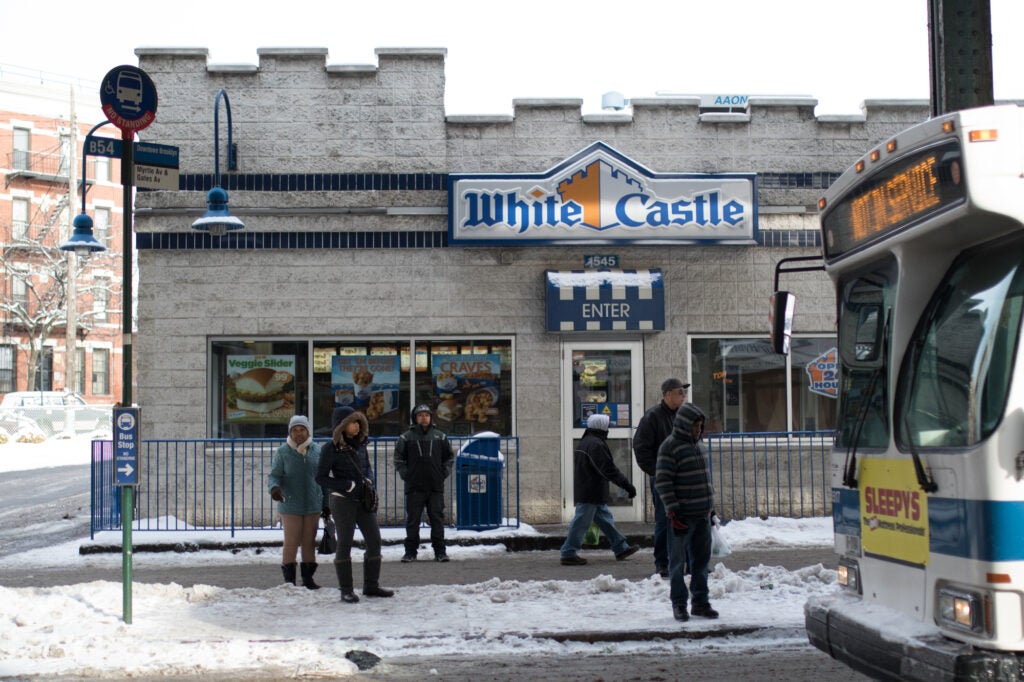 Canon EOS 7D Mark II
Tech Specs: ISO 640, 1/8000 sec, f/1.4 Lens: Sigma 35mm f/1.4 DG HSM AF Click for Full Res Photo: Jeanette D. Moses