New Gear: Sony A77 II Camera With 79 AF Points
Sony's latest Alpha has serious AF chops and loads of processing power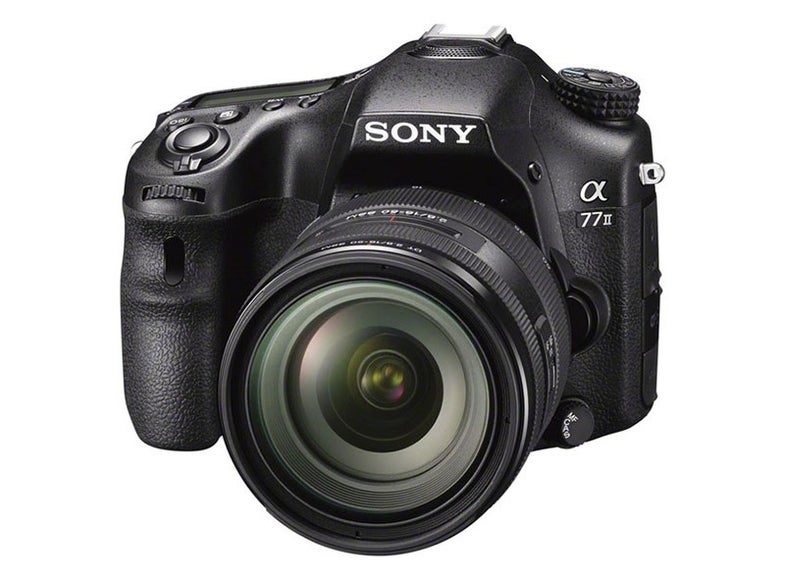 We may earn revenue from the products available on this page and participate in affiliate programs. Learn more ›
The body on the new A77 II is basically the same as the excellent A77 that came before it, but inside the shell, there have been some very serious upgrades, especially in the area of autofocus.
The A77 II still uses an APS-C sensor, which keeps it below the full-frame A99 on the Alpha spectrum in terms of pro usage. But, it is a 24.3-megapixel APS-C sensor, a number that should be starting to feel very familiar. it's coupled with Sony's high-end BIONZ X processor, which they claim gives it vastly improved low-light performance.
All that processing power also pushes a totally revamped AF system that relies on 79 total AF points with 15 of those checking in as cross-type points. Sony does love superlatives, and according to the press material, that's the most AF points on a dedicated AF sensor at the time of writing. That number is bested by some other cameras, like Sony's A6000, which places the phase detection AF points directly on the imaging sensor.
It can focus down to EV-2, which is very dark and can keep continuous focus while shooting up to 12 fps thanks to the fact that the mirror is translucent and doesn't flap up to block the AF sensor during shooting. That's one of the primary advantages Sony's fixed mirror system has over traditional DSLRs.
AF tracking has also been revamped, giving it more options beyond continuous and one-shot. You can group the AF points together and have a looser tracking mode or use area AF to keep tabs on objects in your scene. The tracking can even be adjusted to be more or less sensitive.
The A77 II uses an OLED Tru-Finder electronic viewfinder with 2,360,000 dot resolution, which makes this even more of a departure from the traditional DSLR. The rear LCD screen is a 3-inch display that has white pixels baked in to make it brighter and more visible.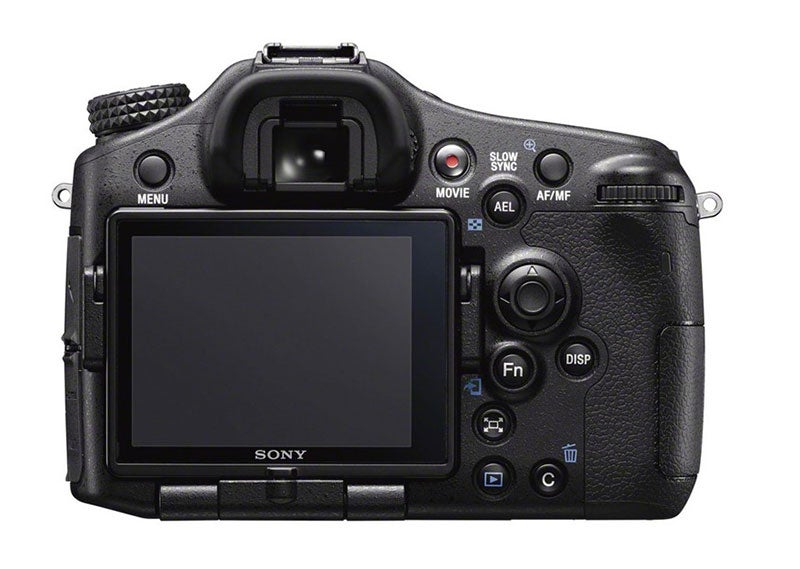 The body now has 11 customizable buttons and a suite of controls inherited from the A77 that came before it.
Video performance has gotten a similar boost, offering full HD capture at 60 fps. It's a little surprising Sony didn't try to jam 4K capture in there since their 4K TV business is also on the rise, but that would likely take even more processing power than they already have and drive up the price.
When the A77 II is released in June, it will cost $1,800 and be packaged with the 16-50mm F/2.8 zoom lens. The body alone will coast $1,200. That pricing, especially the kit, seems pretty aggressive for Sony. That's almost on-par with the Fujifilm X-T1, which we also really like.
Look for hands-on impressions and a full review coming soon.