CES 2015: The Best New Camera and Photo Gear
Check out the most interesting new products from this year's Consumer Electronics Show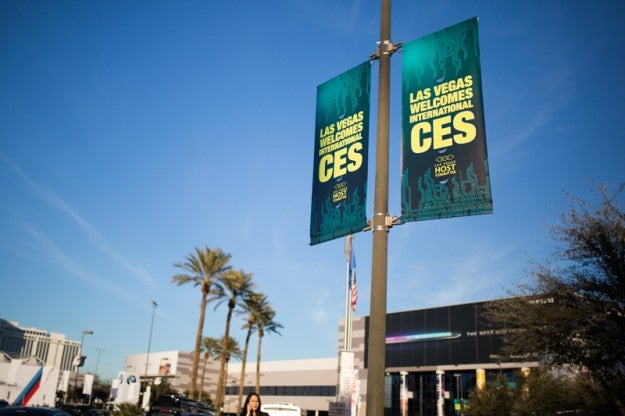 The annual Consumer Electronics Show is a chance for companies to bring all of their fanciest new gear and show it off to the public for the first time. While there weren't many traditional camera products this year, there was still plenty to see.
Clearly the biggest thing happening in terms of photography at the show was drones. There were tons of different models to look at, all touting different features and configurations. The sheer number was almost a bit overwhelming.
Storage companies also seem to be stepping up their efforts this year to bring hard drives that look cooler and offere more features.
So, click through the gallery and get an idea of what's going in in camera tech this year. If this show is any indication, there will be lots of cameras in the sky in 2015.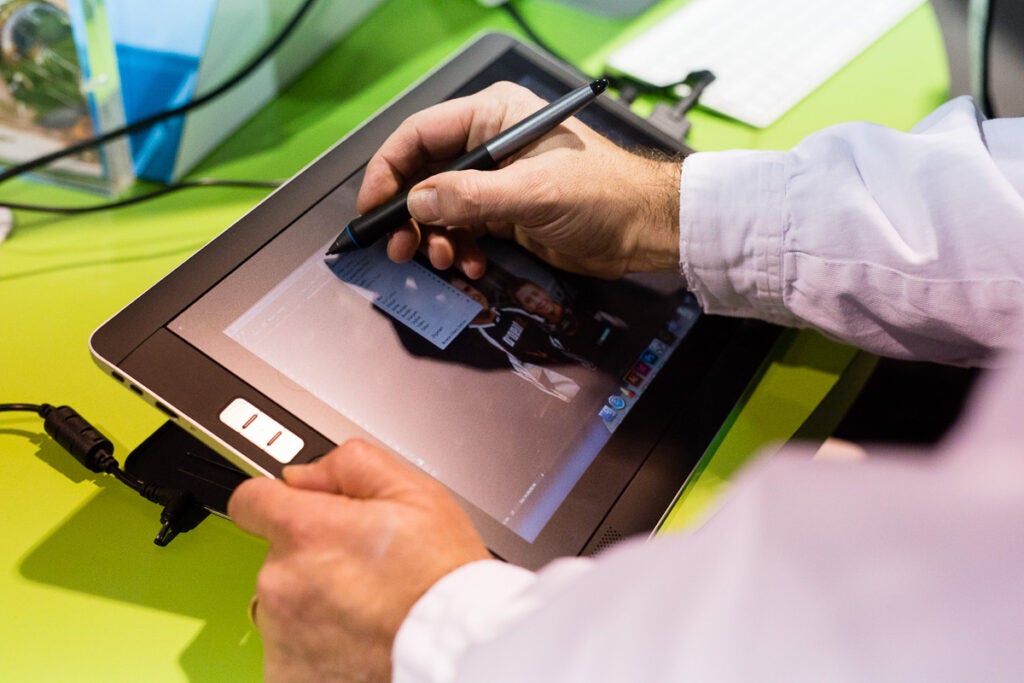 Wacom Cintiq Companion 2 Editing Tablet
The Cintiq Companion 2 is a full-fledged, 13-inch Windows tablet, but plug it into a computer and it becomes a touch- and pressure-sensitive input device. It even works with Macs, so it's like adding touch control to OS X. Check out our hands-on video demo here.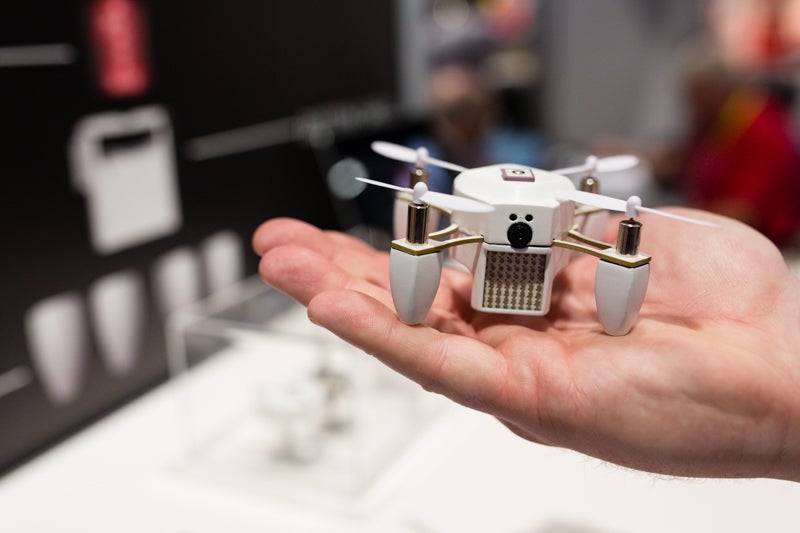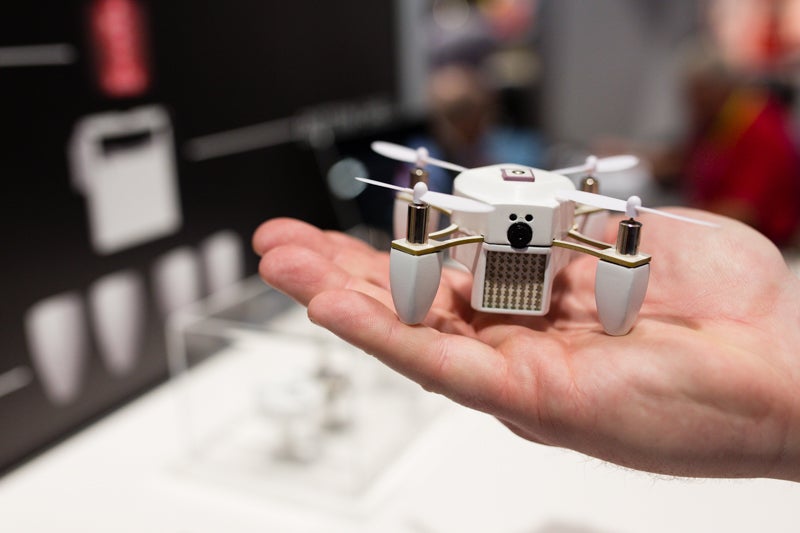 Zano
There were a ton of drones on the floor this year, but the Zano is one of the few small enough to fit in your hand. It can also operate independently by tracking you or following a program making it a drone in the true sense of the word.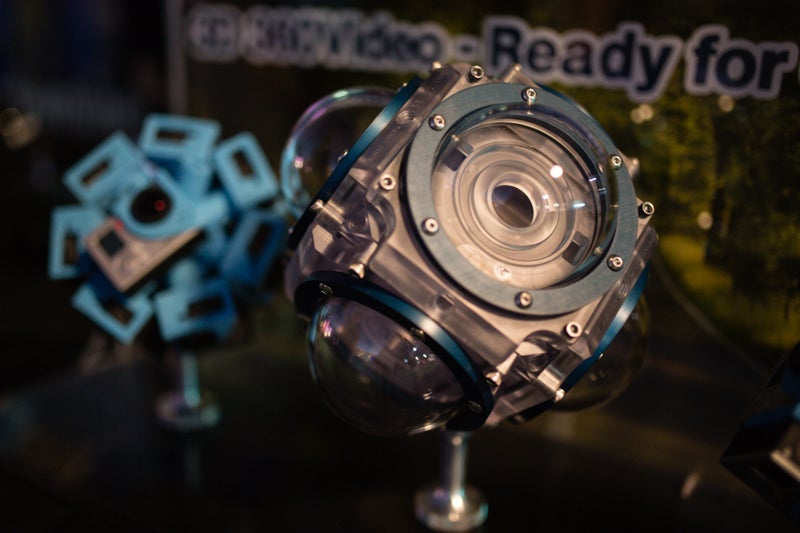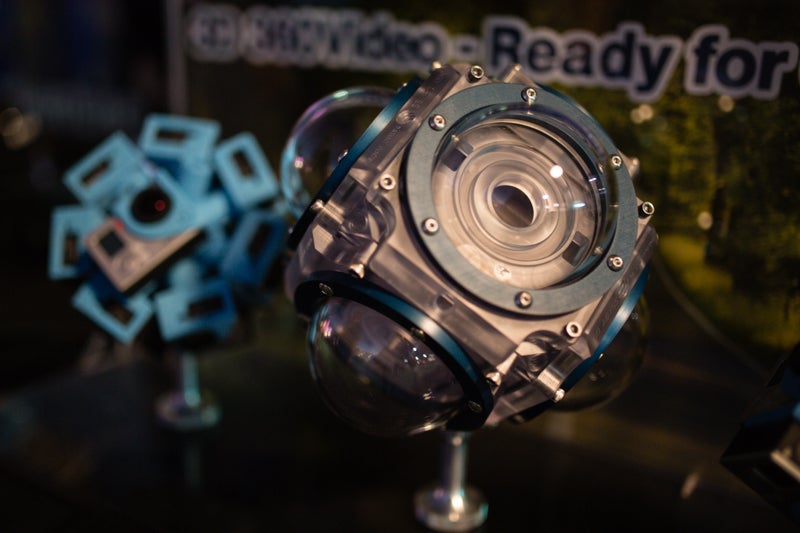 360 Heros
These custom mounts hold an array of GoPro cameras that combine to create really impressive and immersive 360-degree images. They have both regular and waterproof mounts and provide an automated software solution for stitching all the footage together without tons of time spent in post production.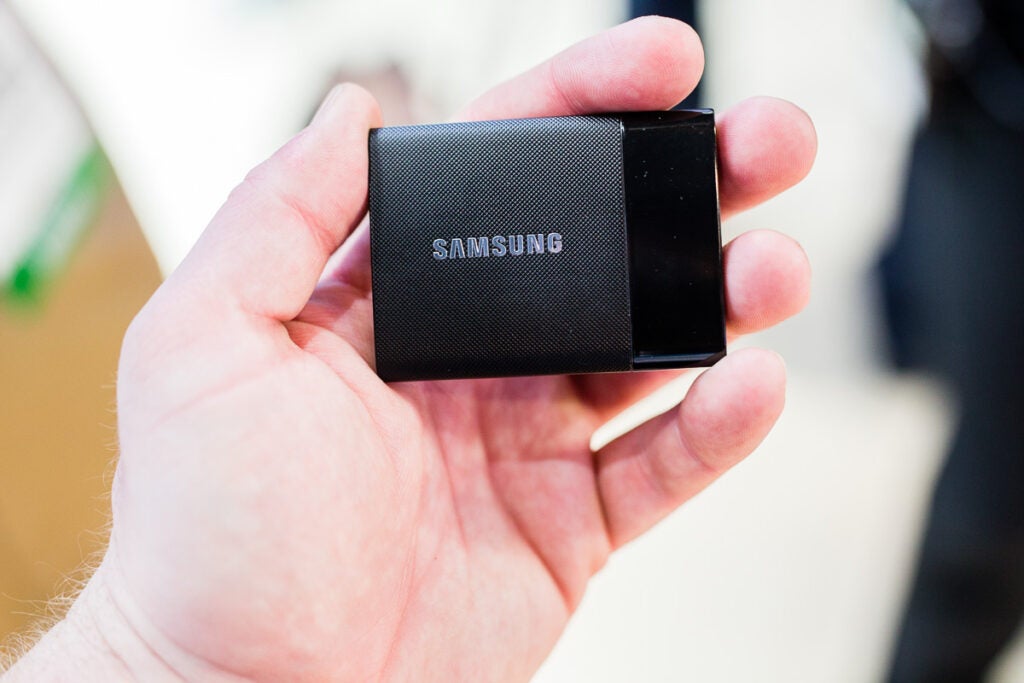 Samsung T1 SSD
When I first picked up the T1 on the show floor, I thought it had to be an empty shell prototype because it was so light. It wasn't. This external storage device comes with up to a full TB of storage in a package that's almost absurdly small and light.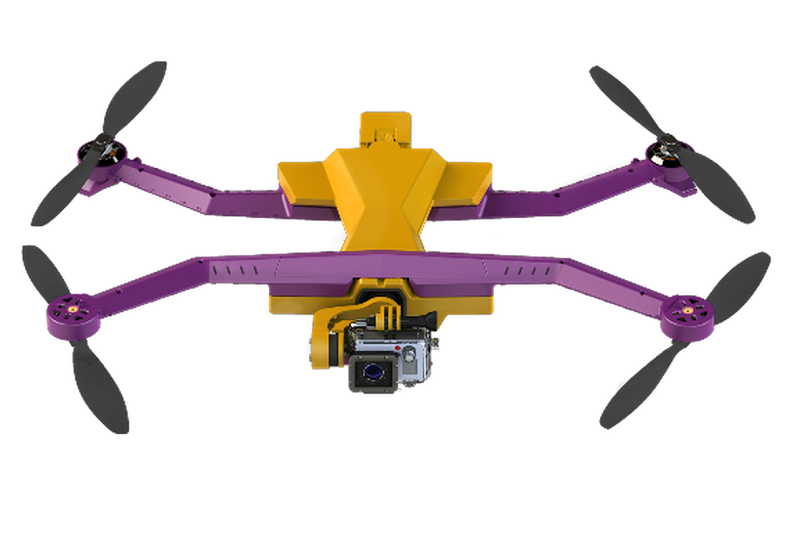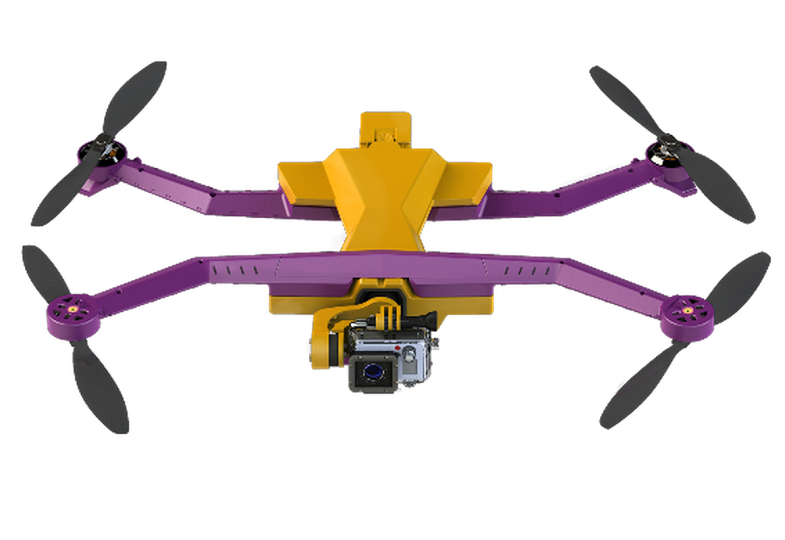 AirDog Auto-Follow Drone
Another drone that truly lives up to its name is the Auto-Follow from Air Dog. You wear a rugged watch while doing action sports (or anything, really) and the drone automatically follows you and captures awesome footage with a GoPro camera. No pilot necessary.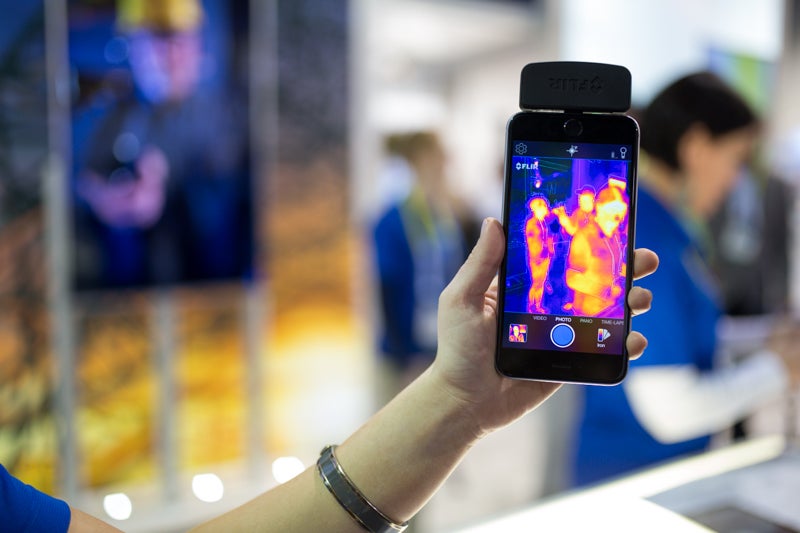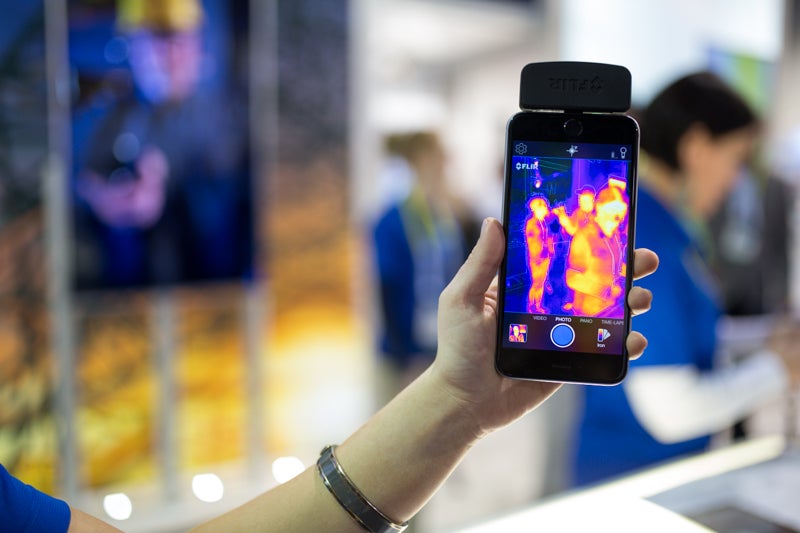 Flir Thermal Camera for iPhone
The new version of Flir actually has two separate cameras. One is thermal and detects heat while the other is a more traditional camera. By combining signals from both, you get a thermal image with clearly defined edges. It also has its own built-in battery and costs just $250. You can use it to take "Thermies," which is what the company calls selfies shot with the thermal camera.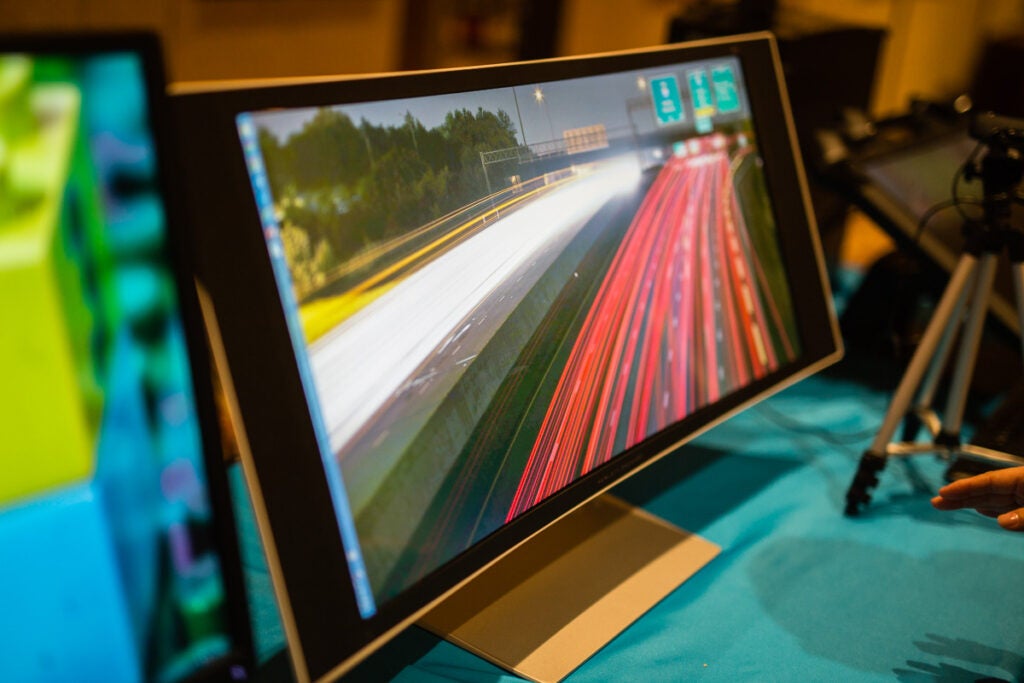 HP Z34c Monitor
This 34-inch monitor has a total resolution of 3440 x 1440 and is curved to offer an optimized view of the screen. It's not the biggest, baddest screen in the massive land of CES, but it is one of the most interesting for photographers.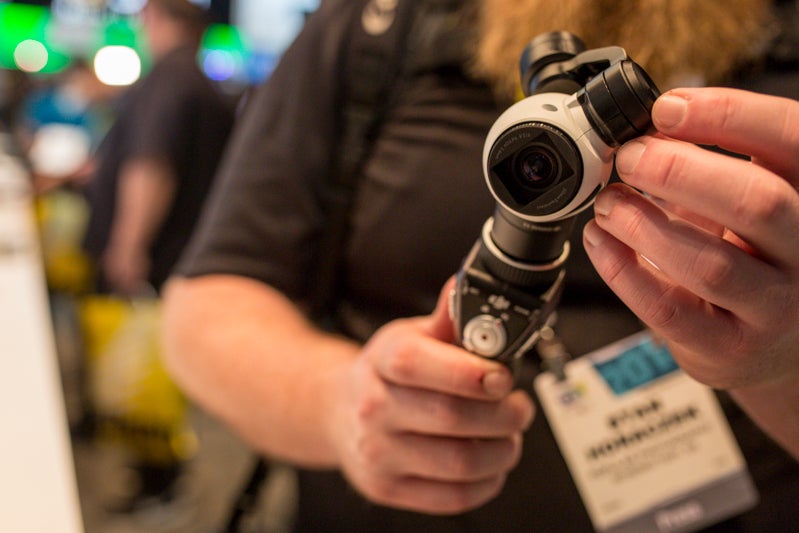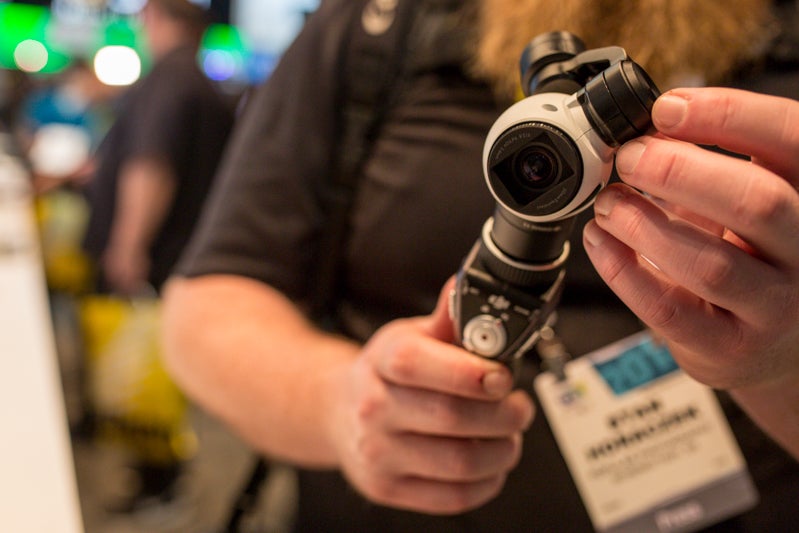 DJI Handheld Gimbal
DJI took the 4K camera from their newest Inspire drone and gave it a rather slick hand-mount so you can use it even when you don't want to take to the sky. It has a convenient mount for a smartphone so you can preview the footage while you shoot ultra-steady footage.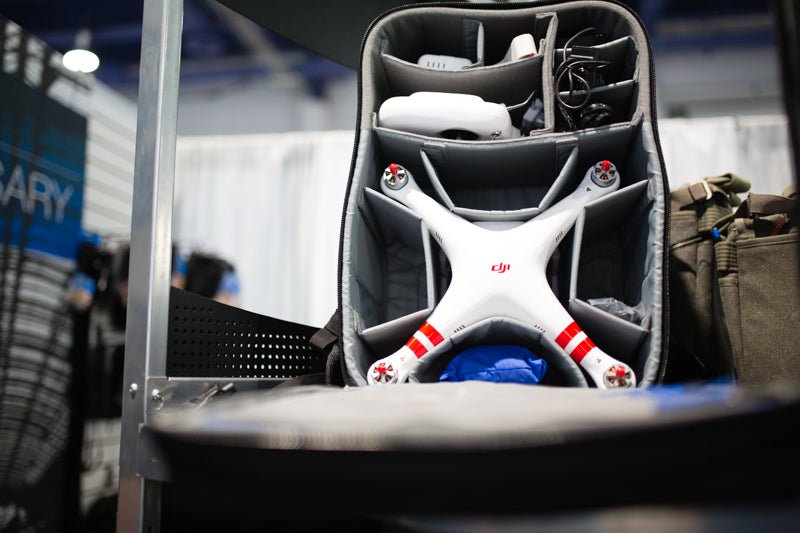 Think Tank Airport Helipak
Drones were huge at the show, so naturally, so were drone accessories. This bag from Think Tank is designed specifically for lugging around a DJI copter with all the extra stuff you need to make it fly.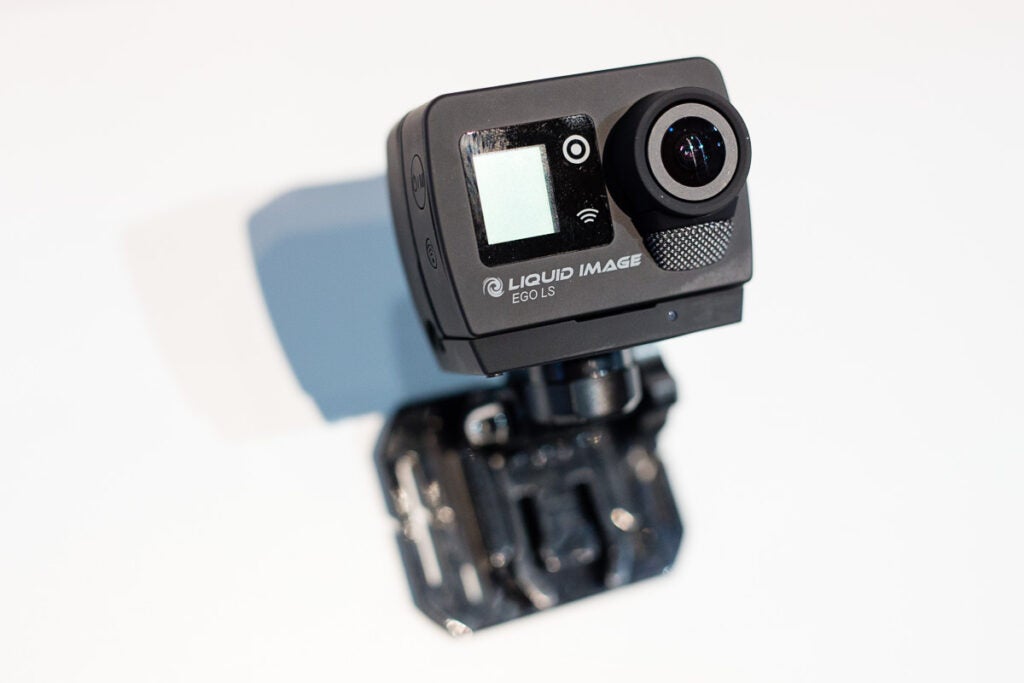 Liquid Image Ego LS Action Camera With Verizon 4G Streaming
This connected action camera actually has Verizon 4G data built-in, so you can stream your action camera antics without having to connect it to your smartphone. Of course, it will need its own data plan, so serious streamers only.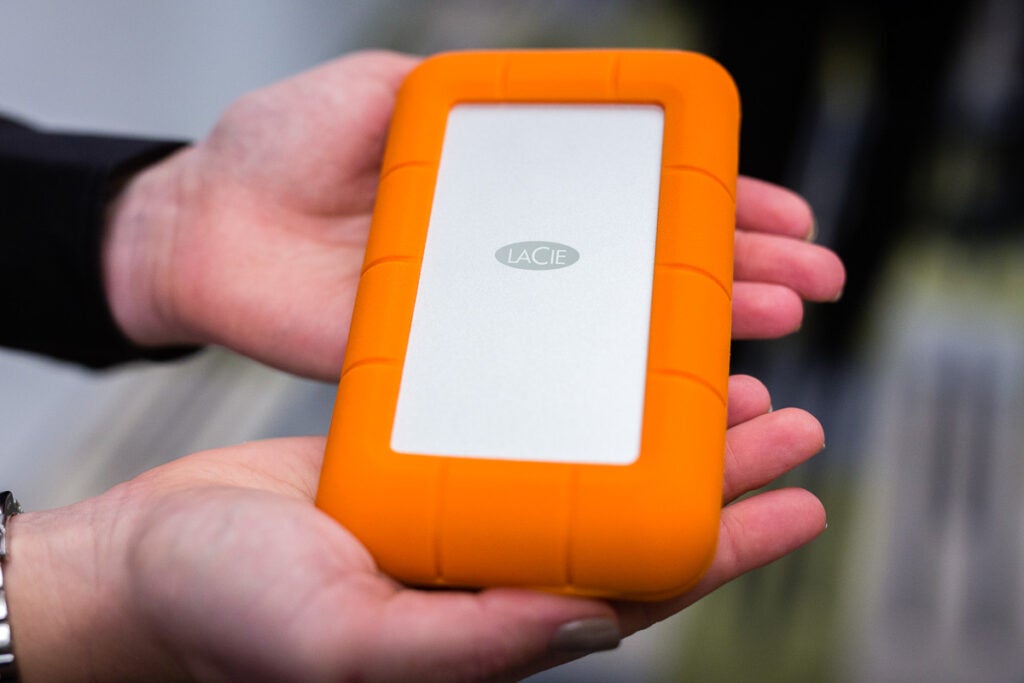 Lacie Rugged Portable RAID
There are two drives inside this compact rugged body, so you can combine them in a snappy RAID 0 configuration or use RAID 1 to mirror them and keep two copies of your data in the same little box. It has a built-in Thunderbolt connector so it transfers files extremely quickly.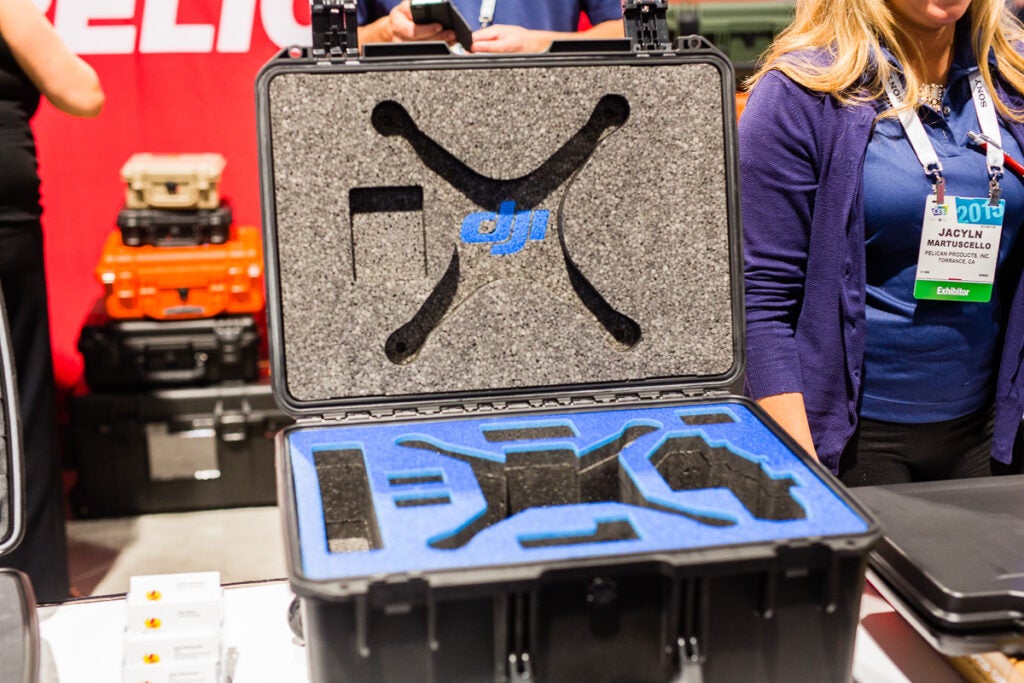 Pelican Drone Case
Pelican was showing off their new ultra-rugged drone carrying solution that was big enough to carry the new DJI Inspire. It has all the protective features you'd expect from a Pelican case including a waterproof shell and very serious foam padding inside.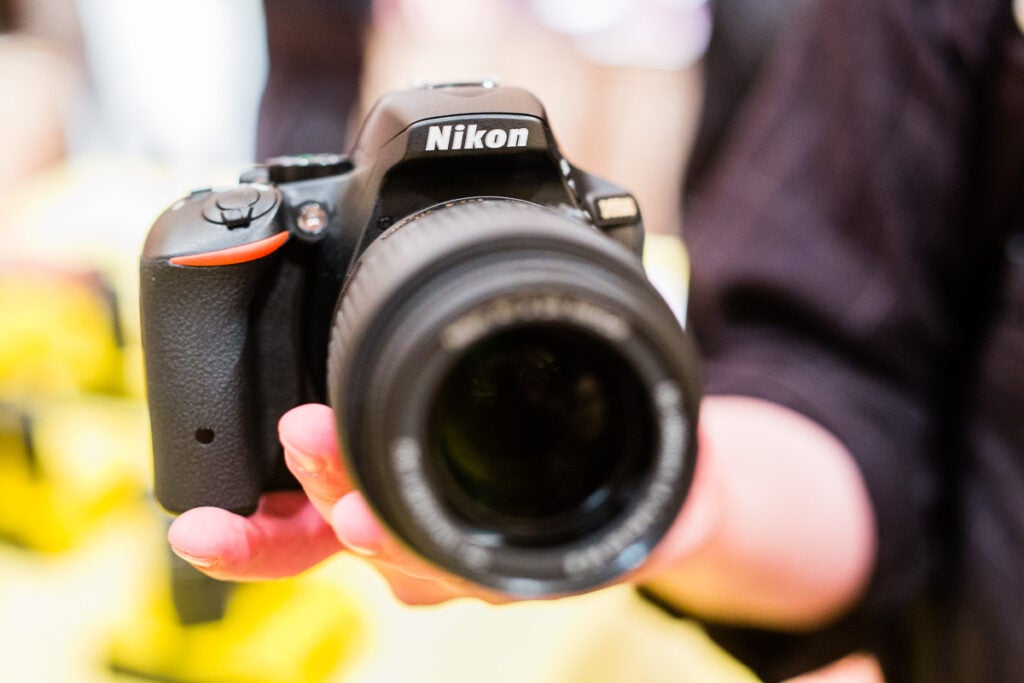 Nikon D5500 DSLR
One of the few new traditional cameras announced at the show was Nikon's mid-level D5500. It's their first DSLR with a rotation touch screen and it's also extremely small and light. They also have a new version of the 55-200mm lens to go with it.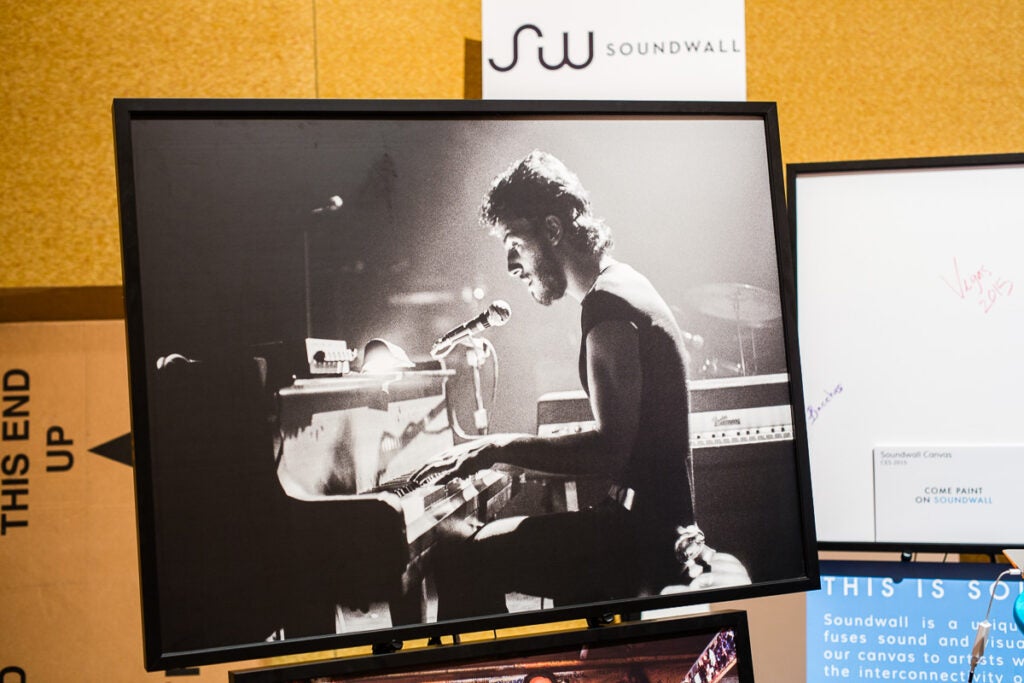 Soundwall
This company takes wireless speakers and puts them behind custom, fine art-grade canvasses that can be printed with whatever image you like, so you can have a large version of your photo that also acts as a way to play your music. They're currently offering a few limited edition pre-printed models, including a shot of a young Bruce Springsteen.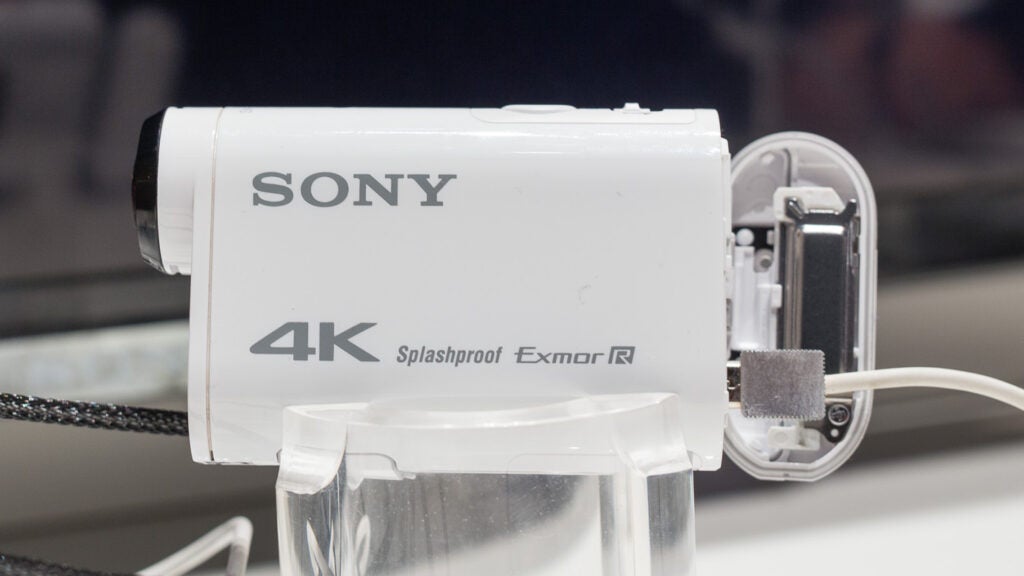 Sony 4K Action Camera
4K is big for Sony this year in terms of cameras and displays, but their most accessible UHD capture device is their Action Camera. It has everything the previous Action Cam models had, but adds super-high resolution capture without adding bulk.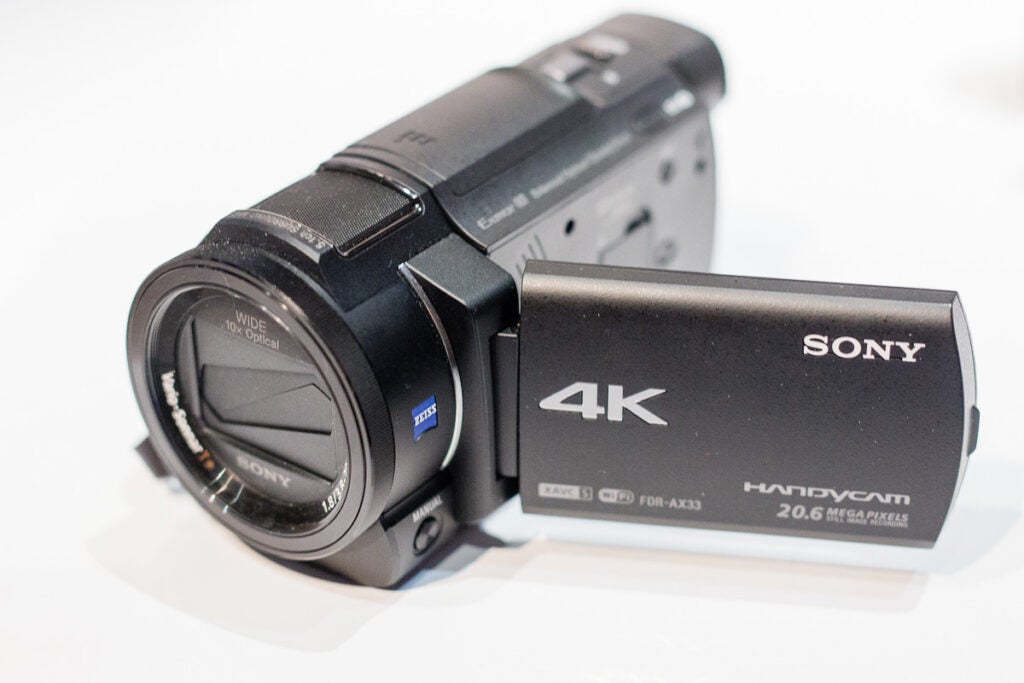 Sony 4K HandiCam
Still on the 4K front, Sony's new 4K HandiCam captures massive resolution, but now checks in at around $1,100, which makes it an attractive purchase for someone who spent a ton of money on a fancy new 4K TV and wants to have things to watch on it.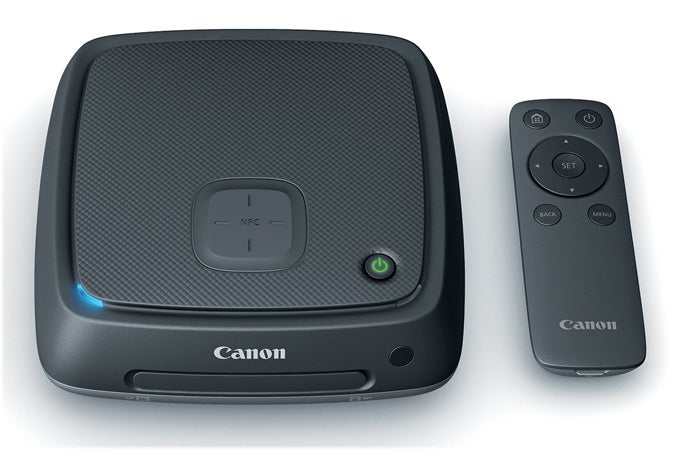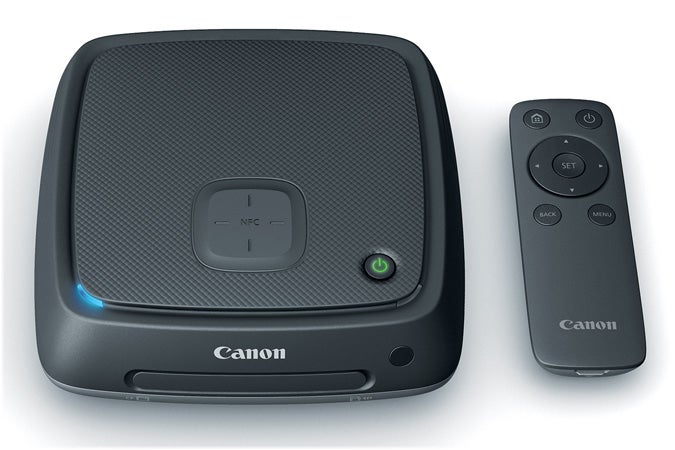 Canon Connect Station
Canon had a few small upgrades to their compact cameras here at the show, but their biggest news was the Connect Station. It has a 1 TB HDD baked in that's meant to store all your photos. It uses wireless and NFC to automatically pull down your pictures and videos, which it can then show on your TV.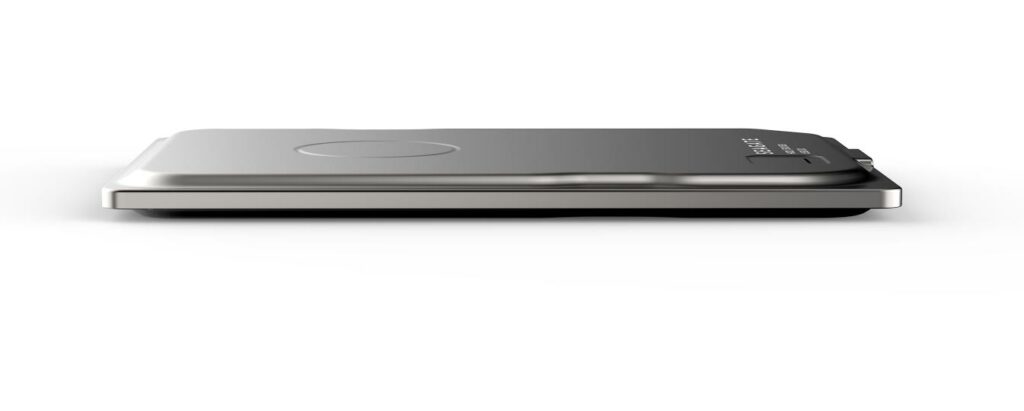 Seagate Seven Hard Drive
To hold Seagate's fashionable new hard drive is pretty impressive. The ultra-slim metal case makes it feel as though you're holding a bare hard drive. It's simple, elegant, and at $100, it's actually pretty affordable.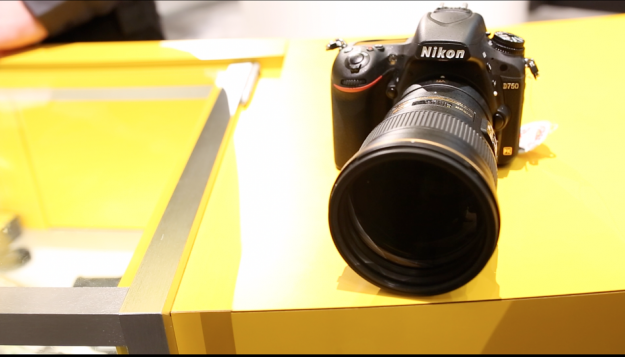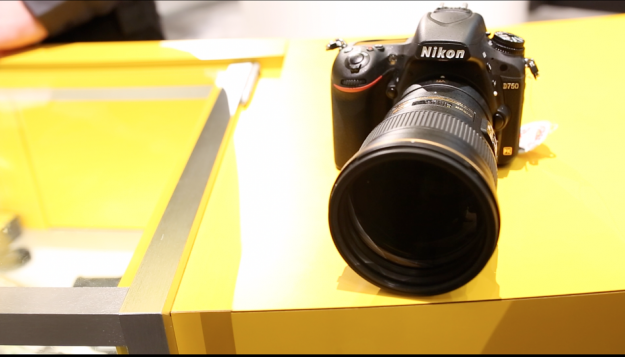 Nikon 300mm F/4E PFED VR Telephoto Lens
Nikon's newest lens is an extremely compact 300mm F/4 lens that works with full-frame cameras. It's 30% shorter and 1.5-pounds lighter than the version that came before it. Click here to see our video hands-on