New Gear: Sony Adds 4K To Action Cameras and HandyCams
The X100V Action Cam and the AX33 Handycam revealed during CES 2015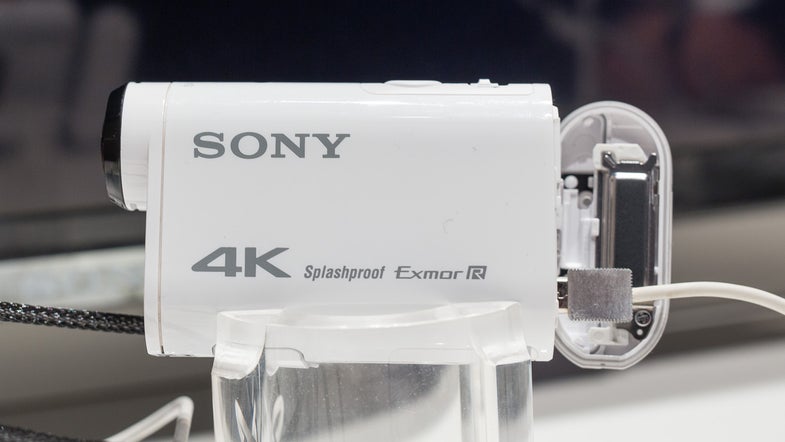 We may earn revenue from the products available on this page and participate in affiliate programs. Learn more ›
4K video and displays were a big deal at last year's CES, but at the time there weren't a ton of cameras on the market that could actually capture such high quality video. But with the announcement of two new 4K cameras from Sony at this year's show, that seems to be changing.
The X100V Action Cam ($500) aims to give GoPro a competitor in the action cam market. The X100V features 4K quality, a stereo mic with wind noise reduction for better sound and improvements in steady shot—a helpful feature when the camera is strapped to a helmet or board.
The second camera, the AX33 is the third handicam Sony has released in the past year, but comes with a massive price drop ($1,100 versus the $4,000 and $2,000 models).