CES 2015: Seagate Seven Portable Hard Drive Is the "Thinnest External Storage"
The world's skinniest hard drive is very nice to look at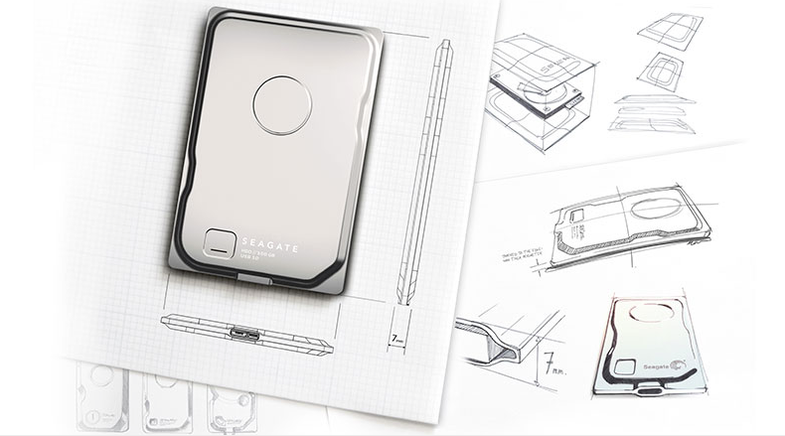 Portable hard drives have gotten pretty small over the years, but Seagate claims their new Seven hard drive is the slimmest you'll find. The name comes from the fact that it's just 7 millimeters thick (at the edges).
There's a 500 GB drive tucked inside an insanely skinny metal casing that actually mimics the curves of the drive itself. It also comes with a braided USB 3 cable.
In addition to its small form factor, it also has a relatively small price, checking in at $100. That's not crazy cheap for 500 GB of storage, but usually a focus on design like this tacks on a premium to the price.
It's shipping now and you can buy it from the Seagate store. If the form factor proves popular, we wouldn't be surprised to see it show up with more space down the road.