New Gear: Sony Cyber-Shot RX1 Advanced Compact With a Full-Frame Sensor
Big sensor, meet little body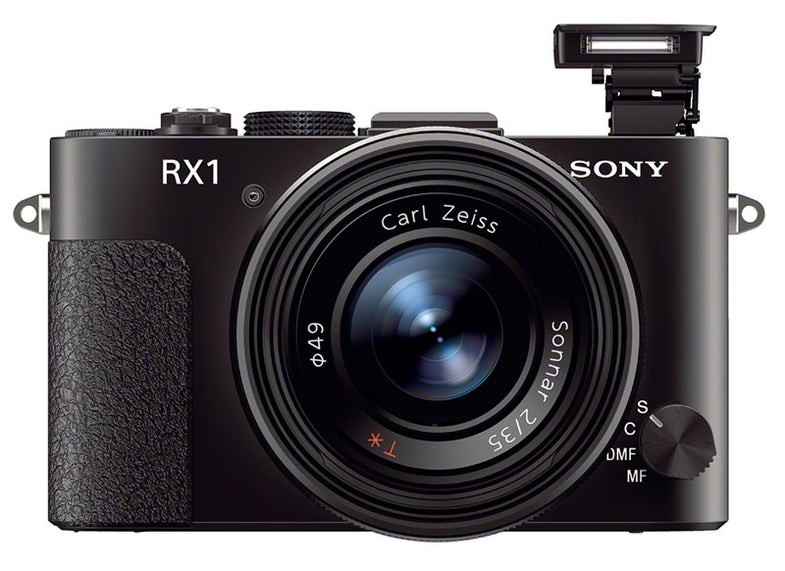 We may earn revenue from the products available on this page and participate in affiliate programs. Learn more ›
When Sony crammed an 1-inch sensor into the RX100 compact, it was a big deal. Now, they have mashed a 24.3-megapixel Full-Frame Exmor CMOS sensor into a compact fixed-lens compact and that's an even bigger deal.
The RX1 weighs just over a pound and measures 4.5-inches wide by 3-inches tall, so it probably won't fit in your pocket, but it is at least as small as any ILC. In fact, the bulk of its, well, bulk is composed of the fixed-focal-length 35mm F/2 Carl Zeiss T*t lens. More on that below.
With the large sensor comes all the benefits, including a native ISO range that maxes out at 25,600. If you want to use the Multi-Frame Noise Reduction mode, you can get the equivalent of 102,400. Of course, you also get the other advanced stuff you'd expect like 14-bit RAW image capture and a full suite of manual controls. It actually shares many features with the new A99 flagship translucent mirror camera.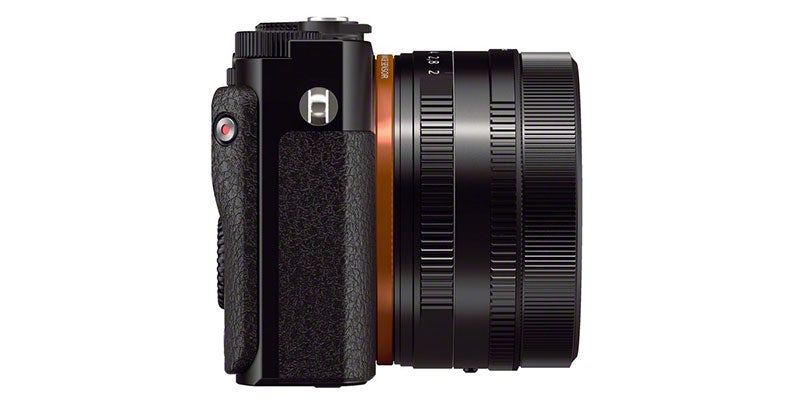 The image processing is handled by the BIONZ engine, which is capable of crunching out up to five frames-per-second. Operating the menus is similarly speedy thanks to the ergonomic arrangement of the buttons and the Quick Navi mode, which allows for quick access to frequently changed settings. You can attach an optional $600 OLED XGA Tru-Finder EVF, which makes those features more useful and amplifies the effect of the already-interesting focus peaking feature.
The lens feels like a real lens with a dedicated lens ring for focusing and aperture control. Since the RX1 has a full-frame sensor, the 35mm lens actually acts like a 35mm lens, offering a classic field of view that street photographers will likely be very happy about. They'll also likely be fond of the nearly silent shutter.
Despite the lens being fixed at 35mm, Sony has implemented a Smart Teleconverter function that crops part of the sensor in order to magnify the image by 1.4x or 2x. That means you can use it in 49mm or 70mm mode and still maintain high resolution. It likely isn't quite as effective as using it in its native 35mm mode, but it's a nice option to have with a fixed lens.
Of course, there's a whole suite of video options built-in, including 1080p HD capture at both 24 and 60p. You also maintain full manual control in video mode, which is a nice feature.
Sony really didn't compromise at all with this thing, which makes it one of the most interesting cameras I've seen in a while. Of course, that also means that it comes with a serious $2,800 price tag, which means you can get a new Fujifilm X-E1 and a couple of lenses for the same price. You could also get a Sony NEX-7 with a kit lens and their excellent 24mm F/1.8 Carl Zeiss lens. But neither one would get you that brag-worthy full-frame sensor.
We'll be very interested to see how the RX1 does in our test lab. Look for full results as soon as retail units become available this November and a hands-on next week from Photokina.