New Gear: Sony Introduces Three New E-Mount Lenses and an A-to-E-Mount Adapter
A tele-zoom, a high-end prime, a updated standard and a very interesting -- if pricy -- little adapter round out the list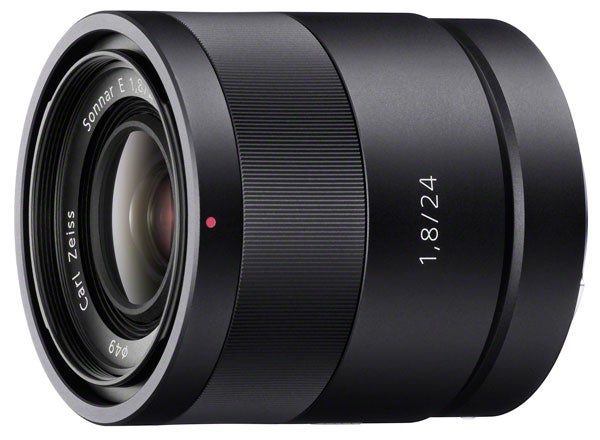 We may earn revenue from the products available on this page and participate in affiliate programs. Learn more ›
It has been a good night for Sony shooters. Well, at least the ones with a healthy gear budget. To compliment their new array of cameras (including the A77/A65, the NEX-5N and the NEX-7) they have also crafted a good bit of new glass. There's a little something for almost everyone, so here's the breakdown.
Carl Zeiss Sonnar T* E 24mm F/1.8 ZA (Pictured Above)
The most fancifully dressed at Sony's new glass party is a fast and wide prime that's set to demand $1,000 when it launches in December of this year.
E 55-210m F/4.5-6.3 OSS
**
**
An optically stabilized super-zoom has been on a lot of E-mount users' wish lists for a while now and it's officially coming in October. It'll cost $350 and is intended to complement the standard 18-55mm kit lens. We wouldn't be surprised for both of those lenses to find their way into package deals as we move toward the end of the year.
E 50mm F/1.8 OSS
It's not quite as cheap as some of the other "nifty 50s" you might find out there, but Sony's standard prime is equipped with their OSS image stabilization system, which is more than appreciated in a small camera. Like the 24mm lens, it drops in December. Unlike the 24mm lens, it only costs $300.
**
LA-EA2 Mount Adaptor**
Perhaps the most interesting lens-related announcement today is the new adapter, which allows for the use of A-mount lenses on E-mount bodies. The adapter itself has the familiar Translucent Mirror tech built-in and does phase-detection AF with most A-mount lenses. While it will cost a serious $400, it will likely be well-received by shooters who are already heavily invested in the Sony system. It also means that you can use the new 16-50mm F/2.8 zoom on your E-mount body, which is a nice addition to the stable.
It also further blurs the lines between ILC and DSLR, which hints at some very interesting things to come in the world of camera form-factors.