Tips for freelance photographers affected by the Coronavirus outbreak
Stay positive, stay productive, and please stop stress refreshing the news.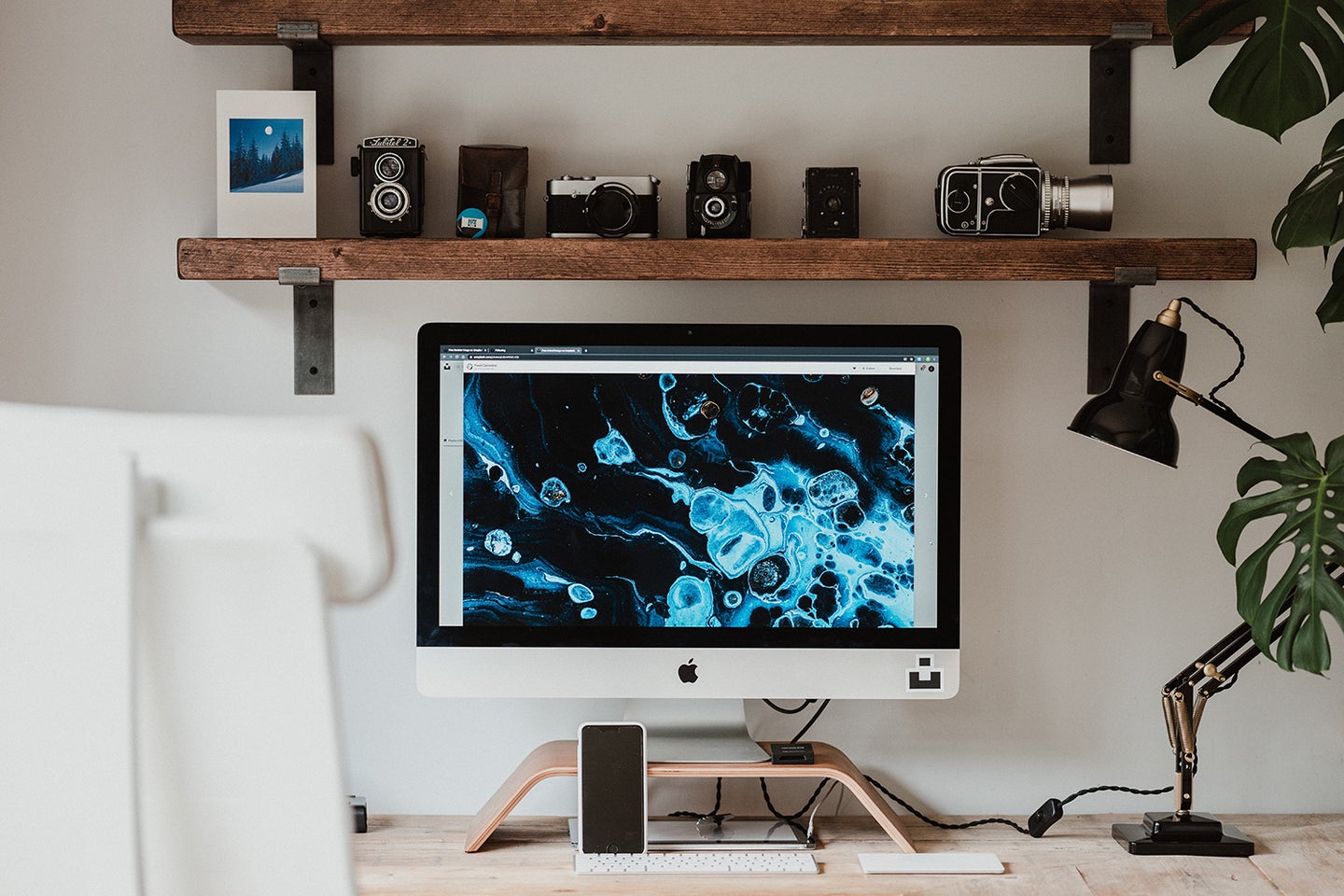 If you're a photographer who specializes in the events or weddings business you are likely already feeling the financial strain of cancellations due to global health concerns surrounding the COVID-19 virus. Social distancing is the best way to get the spread of this virus under control—people should absolutely be working from home if possible and large social gatherings should be limited. But if you rely on large-scale events as your primary source of income, the news the last few weeks is disheartening. Independent creatives like photographers are all going to be hurting for the immediate future. But, rather than spending your day stress-refreshing the news, try using this unplanned downtime to be productive. We aren't going to come out of this unscathed, but there are some things that you can be doing now to hit ground running when we come out on the other side of this.
Check your contracts from cancelled work and file them away for next tax season
If you've had work cancelled in the last few weeks due to Coronavirus check your contracts and keep any email correspondences about the agreed upon rates. The ASMP hosted a very informative webinar last night about the potential business ramifications for freelance photographers that largely focused on the importance of contracts. We should all be doing a better job reading and understanding them before we sign them. The most important sections to pay attention to are deposits vs. retainers, cancellation clauses, and force majeure—these three elements work together and language is very important.
Reading and understanding the contracts that clients send to you and that you send to clients in situations like this is crucial. The bad news is that force majeure, the language typically found at the end of a contract and referred to as the "boiler plate" is so broad that it likely protects any clients that may have hired you and have since canceled because of the COVID-19 virus.
The good news is that you may be able to claim some of these financial losses on your taxes next year.
Do your taxes if you haven't already
If you haven't traced your expenses for 2019 yet, now would be a great time to start getting your books in order. Although the Treasury is already recommending that the deadline be extended for most businesses and individuals, using this extra time to get a handle on what you might owe or are owed could be helpful for predicting your financial situation in the coming months.
Save extra funds now to help cover basic living expenses in the next few months
If you are in a position to move some funds into savings to cover expenses like rent or mortgage payments, utilities and basic living expenses—do so. Many freelancers are already in the habit of doing this, especially if there are seasons that are so busy they end up paying for the rest of the year. Planning ahead to cover the basics now can help if the work doesn't pick up for a few months.
Put off any big purchases
Avoid making any big equipment purchases if you can. If you do find yourself booked for a job where you need a piece of gear that you don't personally own, consider renting instead of buying. Try to make due with the gear that you already have, rather than rushing out to buy the newest things that may be hitting the market later this year.
Reorganize your website or update your portfolio
When you're constantly hustling photos as a freelance photographer your personal portfolio can take a hit. Use your downtime to take stock of your online footprint and evaluate the work that you are showing the world. If it's been a few years since you've given your portfolio a refresh now might be a great time to dig into the archives and do some rebranding. A strong, current portfolio could be a great marketing tool as clients begin looking to hire again.
Think outside the box when it comes to your skill set or teach yourself some new skills
A big part of being a freelance photographer is being a problem solver. Take a moment to assess your digital skill set and brainstorm new ways that you can market those skills to clients. For example, as more events and meetings become online-only there is going to be a greater need for live-streaming video content. If there are new skills or techniques that you've been wanting to learn now would be a great time to educate yourself. There are tons of free tutorials online or you can learn through Lynda.com.
Apply for grants or contests
There are hundreds of photography grants and contests run by organizations like Getty, Lucie, Magnum, World Press Photo and more. Although the deadlines for these various awards fall throughout the year being prepared with a body of work and an artist statement can take a lot of pressure out of the application process. Use this time to do some research, mark your calendar, and be ready to submit when the time comes.
Reorganize your gear or consider downsizing
If you suffer from gear-acquisition syndrome and start hurting for cash now might be a good time to take stock of your camera stash and decide if there is anything you wouldn't mind parting ways with. More people working from home probably means like-minded gear nerds will be spending the afternoon scouring sites like eBay. This might be a good chance to ditch the camera systems that you haven't shot with in years and pass it into the hands of someone else.
Start a personal project that doesn't involve large groups of people
Even if your primary business of photographing large groups of people in public spaces has come to a halt, your time with your camera doesn't have to. If you are feeling a little stir-crazy without getting out and getting the shot, consider what you can do inside your home. Experimenting with still-lifes, self-portraits, or your pets can help fill the time. Subjects like these can also make for great stock photographs—a way to potentially make some passive income as you wait for events to resume.
Dig into some favorite photo books
Cracking open a photo book won't help you make any money in the immediate future, but spending time looking and thinking about what some of the great photographers of the past have done can be very inspiring for your own work. These are some that we think every photographer should own. Taking in a photo book can also be extremely relaxing, which is something that I think all of us could benefit from right now.