A guide to renting camera gear
You don't need to blow your budget to get the camera, lenses, and accessories you need for your shoot.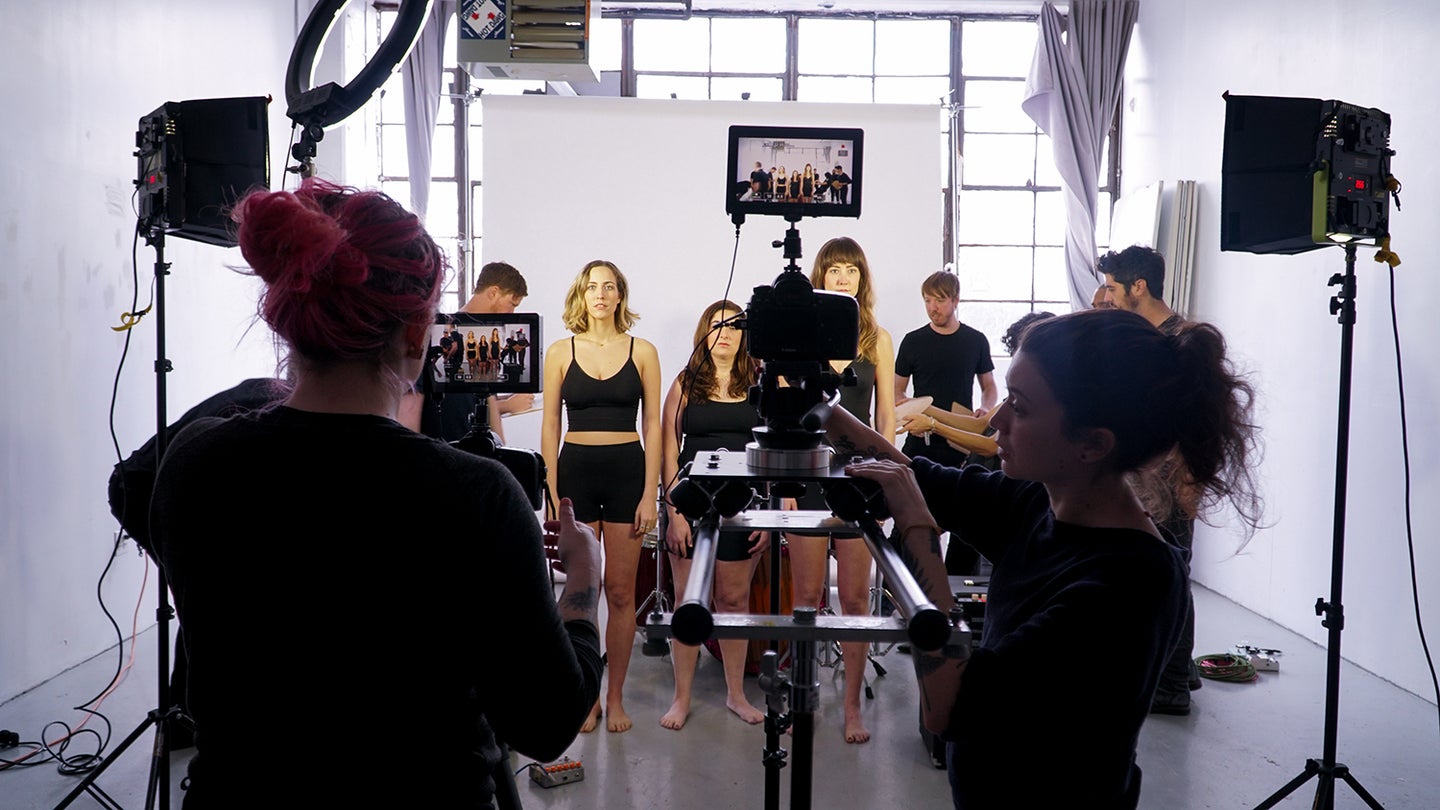 We may earn revenue from the products available on this page and participate in affiliate programs. Learn more ›
Picture this: A great photo opportunity has just landed in your lap. Your skills are certainly up for the job but your gear isn't. Before you rush to Amazon and fill your cart with expensive backup bodies and specialty lenses that probably won't get much day-to-day use, consider renting. If it's one of your first high-profile gigs the idea of renting equipment can be a little overwhelming, but it doesn't have to be. Here's our guide to renting camera gear.
Equipment rental houses have always provided photographers and videographers with essential, high-price items for their shoots. But, like most things in the photo world, the industry has experienced significant changes in recent years. If you live in a large metropolitan area, there are still brick-and-mortar warehouses where you can pick your gear up, but sometimes using an online rental house like LensRentals and simply having equipment delivered to your house or the space where you will be shooting can be a lot more convenient. Sites like this also be incredibly helpful for folks living outside of big cities, where rental houses may not exist.
Although there are plenty of online-only gear-rental sites, LensRenals has been in the game since 2006 and just shipped its one millionth order—the staff know what they are doing, have a huge inventory of gear, and have incredible customer service. Regardless of where you are renting from, these tips should help you navigate the process.
When to rent
Although a big job can certainly seem like an opportunity to splurge on a high-ticket piece of gear, resist the temptation. Renting is a great choice when you need a few key pieces of gear that won't get used regularly—long telephoto lenses, gimbals for smooth video, high-powered flashes—these specialized pieces of gear, which are often quite expensive, make more sense to rent than to buy.
I was recently hired to direct and shoot a music video where gear rental was a must. Although the team was shooting on personally owned bodies and lenses, there were a few things I suspected would make the final product possible.
For this particular shoot I knew I needed the following:
A fresh roll of white seamless paper
Two continuous LED lights with softboxes 
A slider 
Two DSLR video monitors
A gimbal 
Extra batteries and a battery charger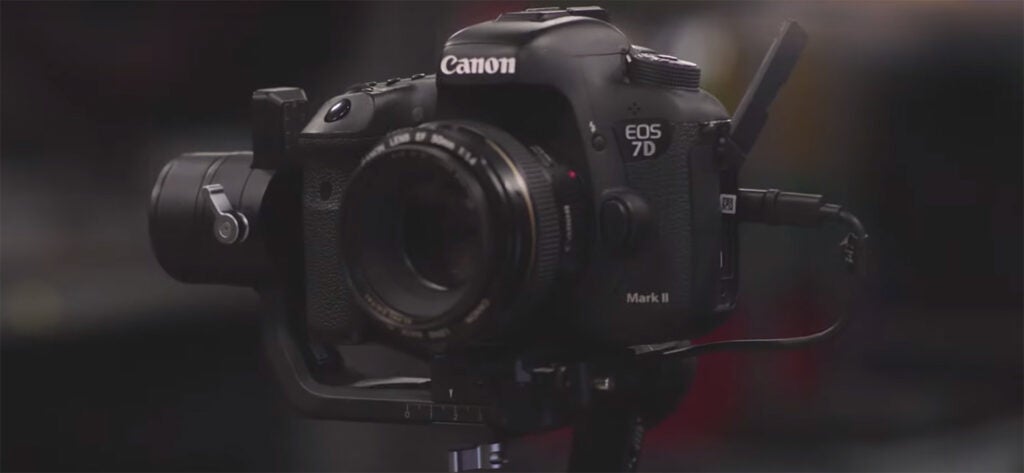 Plan ahead
Whether you are renting from a brick-and-mortar rental house or an online retailer it pays to plan ahead. Price out the gear you want to rent, make sure that it will be available and if you are choosing to rent online take shipping time into account long before the day of your shoot. If you are working for a client, you should factor the cost of the equipment that you will be renting into your rate negotiations.
Many New York City rental houses close early on Friday afternoons, but offer a special weekend rate on gear that is rented during that time, giving you a little extra bang for your buck. If you are planning to rent online make sure that someone will be around to sign for the packages when they arrive via FedEx or UPS.
For my video shoot I decided to rent half of my gear from CSI, a brick-and-mortar rental house in New York City and order the other half from LensRentals. I decided to rent the larger items that wouldn't require much technical knowledge to set-up from the rental house and the smaller items that I wanted to do a few technical tests with before my shoot from the site.
Getting the gear
Since I knew I'd have a car to lug gear from the rental house to the studio space where I was shooting I opted to rent the larger items—lights, lighstands, and a slider—from CSI. I reserved the pieces of gear that I wanted a few days before through the CSI website and paid for the rental when I arrived. I purchased the seamless paper from the warehouse—it's considered expendable and can't be returned—avoiding the hefty delivery fee that can come if you order these 9-foot rolls online. Because my shoot was on a Saturday afternoon I was able to take advantage of the weekend rate. One of the reasons I chose to rent from CSI is because they have a Brooklyn location that was about a five minute drive from the space where I was going to be shooting.
Picking it up required bringing a photo ID, a credit card to insure the gear that I was borrowing for the weekend and a vehicle to put it in. Although the pickup process is very fast make sure you take a moment while you are in the space to check that you have everything that you need and that nothing has any obvious signs of damage. Every order is checked before it leaves the rental house, but mistakes certainly happen, and it's better to be safe than sorry.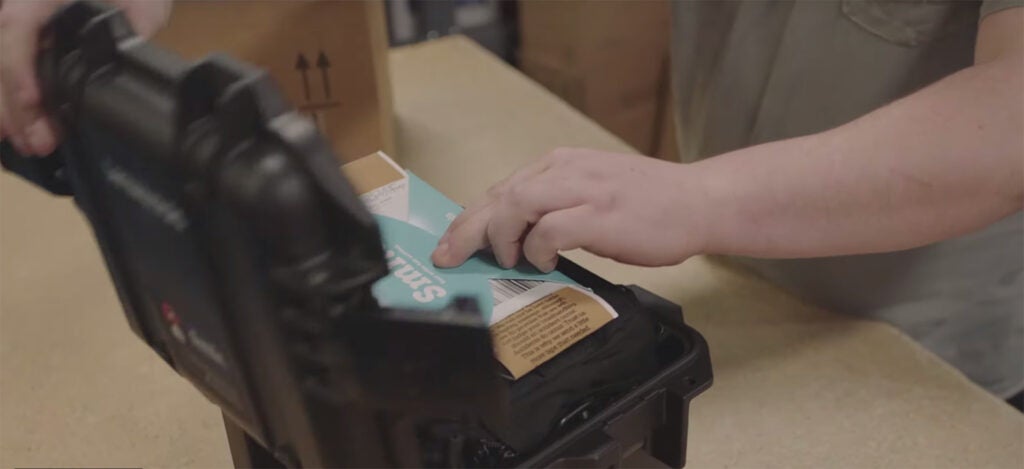 Although I could have easily ordered video monitors and a gimbal from the rental house, I knew that these were items that I wanted to have a little more time with at home, which is why I chose to order from LensRentals. When renting online you will still need to fill out various waivers and make sure that the gear is insured. LensRentals has a program called Lenscap and Lenscap+. The Lenscap plan covers any accidental damage on equipment as long as it can be returned and your liability will never exceed 10 percent of the replacement cost. The Lenscap+ plan is more substantial, covering situations where it might not be possible to get the gear shipped back—theft, falling from an airplane or bear attacks. Here liability is still limited to 10 percent of the replacement cost.
A few hours after I placed my order online I got a call from a LensRentals representative confirming that I had everything that I needed for my shoot. In my case, this phone call proved to be incredibly helpful. The LensRentals rep noticed that although I had ordered video monitors I didn't have any HDMI cables in my order—an essential accessory if you actually want to monitor whatever you are shooting. He was able to add them to my order over the phone. During the call he also asked me for details about the kinds of cameras and lenses that I was planning to use with the gimbal, making sure I had selected the correct one. A few hours after the call I received a notification that my LensRentals order was on its way.
LensRentals ships its gear through FedEx and everything comes packed inside sturdy Pelican cases, which keeps it safe in transit and makes it incredibly easy to travel with on the day of your shoot. My video monitors were packed inside one Pelican case and the gimbal inside a second. My gear arrived two days before my shoot giving me time to double-check the charge on all those spare batteries, do a practice run with the monitors and re-learn how to balance a gimbal. Going into a pro shoot with unfamiliar or untested gear is an unnecessary gamble.
Returning the gear
The majority of gear-rental houses will have its items marked with its logos, as you are packing everything up after your shoot make sure you aren't mixing personal gear with rented gear. It's a good rule of thumb to just put every piece of gear back exactly as you found it. Take a quick smartphone photo of all the gear in the case as soon as you open it so you can match its original arrangement before it goes back.
If you noticed any problems with the rented gear make sure to document these and tell the rental house about it upon your return.
If you've rented from a brick-and-mortar location make sure you arrive on time with your gear so you don't get charged an extra day. The weekend rate on gear from CSI cuts off on Monday morning so it was important for me to get all of that back first thing. If the gear you rented worked as expected the return process can be as simple as showing up and leaving it to be checked back in.
LensRentals will remind you when it's time to return your order and ships every rental with a return label and pieces of tape. I repacked the Pelican cases as they had arrived, slid the cases into the boxes, and taped them up. I grabbed a friend to help me walk the two large boxes to the FedEx dropoff location around the corner from my house.
If you fall in love with the borrowed gear and decide you absolutely can't live without it LensRentals has something called the Keepers Program, which as the name implies, allows renters to purchase the gear and get a credit for a portion of the rental fee. Prices will vary based on the age of the gear that you are renting.
Ultimately renting gear can be a great way to take advantage of pricey high-end gear for short periods of time without going broke.