The Sony 16-35mm F2.8 GM II zoom lens is even more impressive than its predecessor
The new Sony 16-35mm f/2.8 GM II rounds out the updates on its trio of zoom lenses, resulting in a lighter, better performing kit.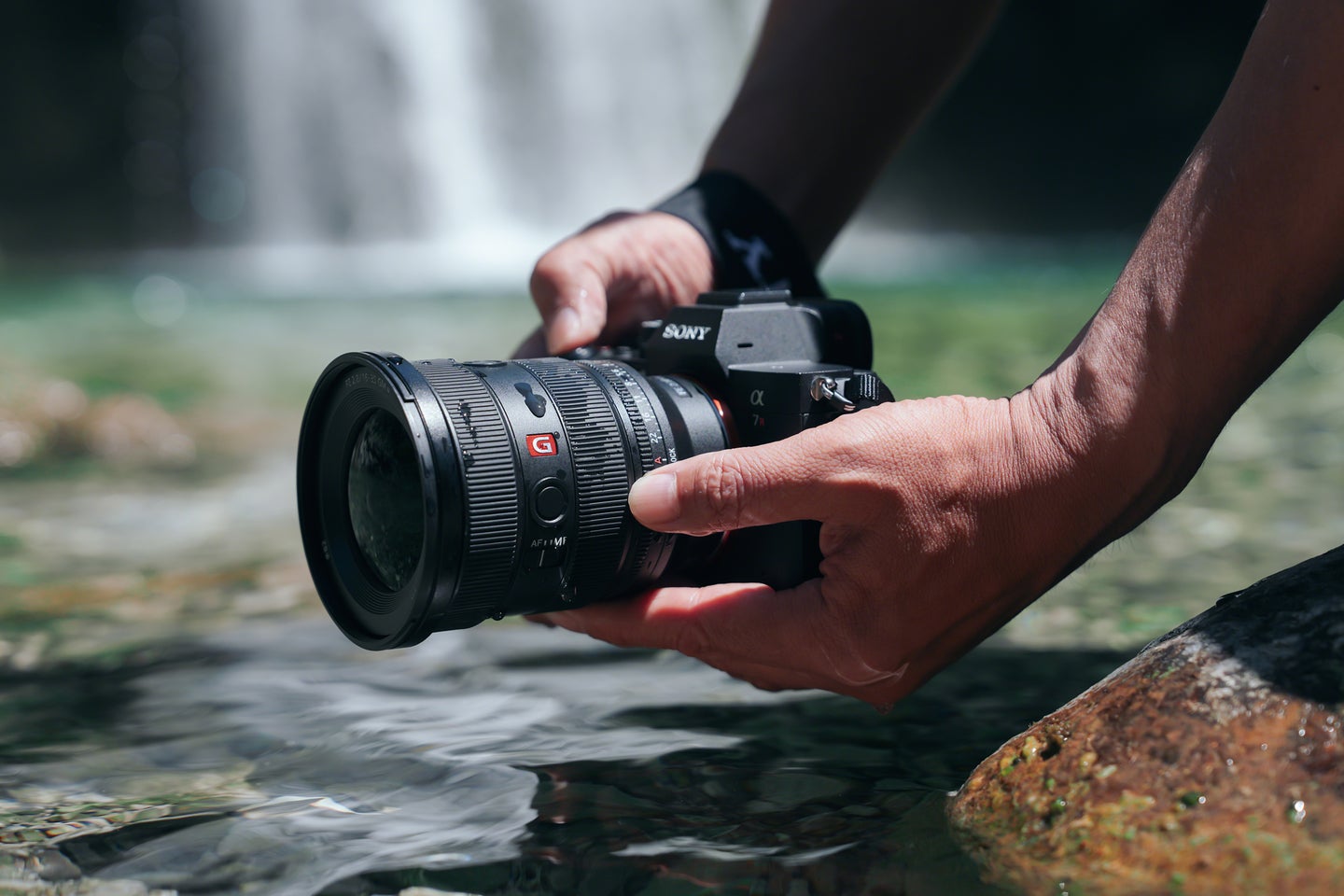 The Sony 16-35mm f/2.8 GM was already a fantastic lens. It offered some of the sharpest image quality across all wide-angle zoom lenses, along with remarkably fast autofocus and excellent handling. The second edition, which Sony recently announced, ups the ante and brings some impressive upgrades to the table. That includes a 20 percent weight reduction, making it what Sony says is the world's smallest and lightest wide-angle zoom lens available. It also gets a few upgrades in terms of handling, such as a dedicated aperture ring, and a closer minimum focus distance.
Sony also announced two new cameras—the a7C II and a7C R— at the same time. This compact lens would pair really well with either of those compact full-frame camera bodies, so it makes sense that the announcements would be coordinated.
Differences between the Sony 16-35mm f/2.8 GM and 16-35mm f/2.8 GM II
| | |
| --- | --- |
| Sony 16-35mm f/2.8 GM | Sony 16-35mm f/2.8 GM II |
| 1.5 pounds | 1.2 pounds |
| 4.8 inches long | 4.4 inches long |
| 11-inch minimum focus distance | 8.66-inch minimum focus distance |
| 0.19x maximum magnification | 0.32x maximum magnification |
| 16 elements in 13 groups | 15 elements in 12 groups |
| No aperture ring | Aperture ring with 1/3 stops |
Sony 16-35mm F2.8 GM II details
Sony has steadily been updating its trinity (16-35mm, 24-70mm, and 70-20mm) of f/2.8 zoom lenses, with a focus on making them smaller, lighter, and even more capable. It released the updated version of its 24-70mm last year, and the new 70-200mm came out just over a month ago. Now, it's the 16-35mm lens' turn, rounding out a set of lenses that are all the lightest in their categories.
The Sony 16-35mm F2.8 GM II weighs just 1.2 pounds and is only 4.4 inches long. That makes it 20 percent lighter than the first edition. That is a significant difference, especially if you are carrying the lens around on your camera all day for an event or carrying it into the backcountry on a hike.
Handling improvements
Beyond the size and weight, Sony made a handful of other improvements to handling that we were glad to see. It now offers a dedicated aperture ring that can be clicked or de-clicked, making it suitable for photographers and videographers. Sony also added a second focus hold button that can be customized to your desired function via the camera menus. Both focusing and zooming are internal, so the center of gravity won't change at all as you change focus or focal length. That's another crucial detail for videographers who work on a gimbal. The internal focusing design should also result in an even more responsive autofocus as well.
Other improvements
Sony decreased the minimum focusing distance on the 16-35mm F2.8 GM II, going from 11 inches on the first version to only 8.66 inches on this second iteration. As a result, it sees a good increase in maximum magnification from 0.19x to 0.32x. This adds versatility and makes close-detail shots possible.
Sony upgraded the autofocus system, moving from Direct Drive SSM (DDSSM) to four XD (extreme dynamic) linear motors. Sony says that this results in autofocus that is up to twice as fast as conventional models. It enables fast and accurate autofocus that is very quiet. It can even keep up with the Sony A1's high-speed continuous shooting abilities. Sony also promised improved focus breathing, which is another plus for videographers.
Build & design details
What hasn't changed from the first version is build quality. As a GM lens, we expect a durable build, and that is true here. It is dustproof and splash-resistant for great longevity when using the lens outdoors. And a front fluorine coating helps keep the lens surface free of debris and makes it easier to clean.
Sony adjusted the optical design slightly, with the 16-35mm F2.8 GM II featuring 15 elements in 12 groups. The company says that the new design "effectively arranges the extremely high surface precision XA (extreme aspherical) lens" which results in high-resolution results when shooting at the maximum f/2.8 aperture across the entire zoom range. We look forward to testing out this lens in the near future to see just how much better the image quality and performance are.
Sony 16-35mm F2.8 GM II pricing & availability
The Sony 16-35mm f/2.8 GM II is available for pre-order now for $2,298. That's only $100 more than the Sony 16-35mm f/2.8 GM. With all the improvements this lens offers, it may be worth the upgrade for many, and it is definitely worth getting this version if you are in the market for a new wide-angle zoom. It will begin shipping on September 28.