The most rented cameras and lenses of the year
The Canon EOS R5 was the most popular camera in 2021, according to Lens Rentals. And the 5D Mark IV followed close behind.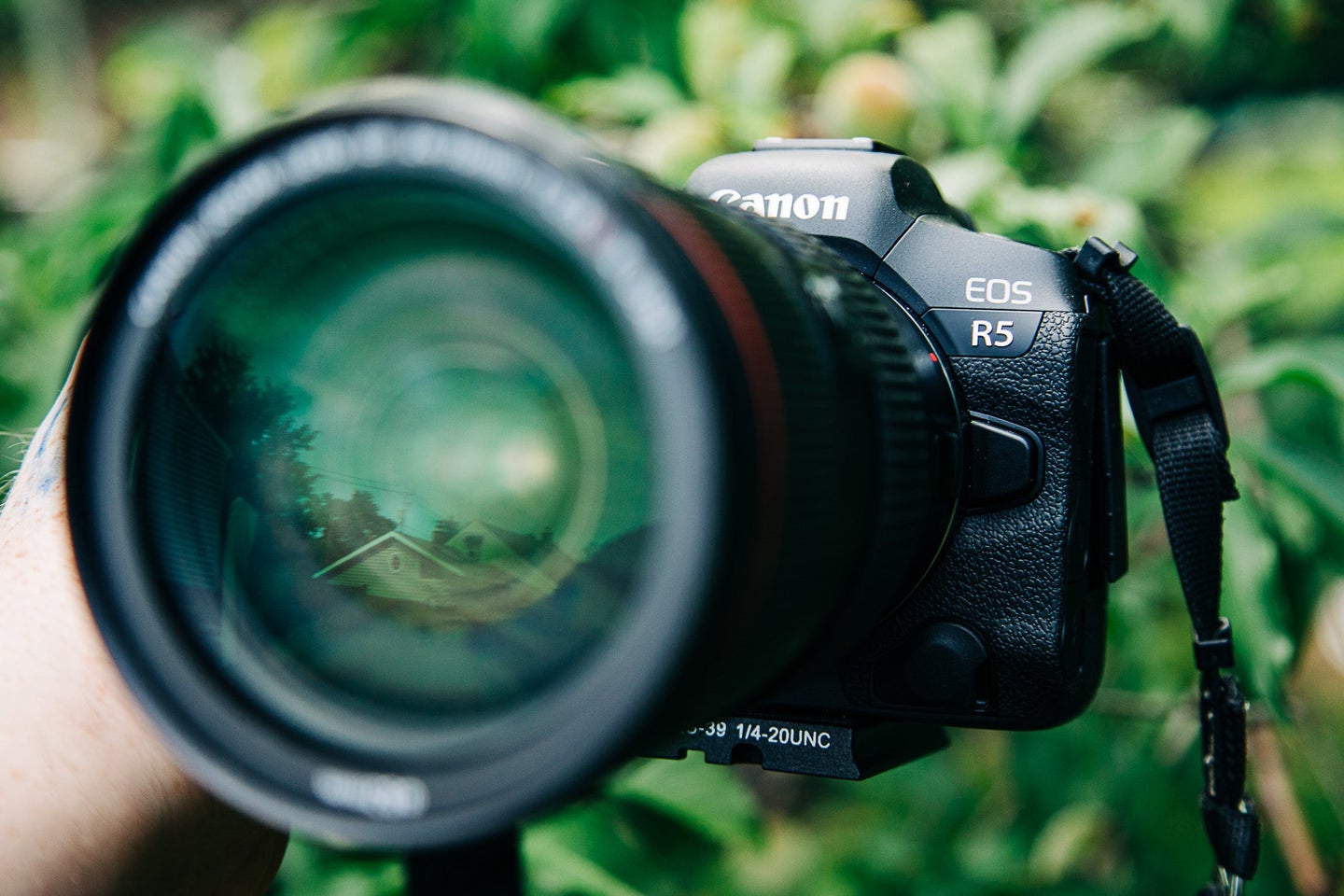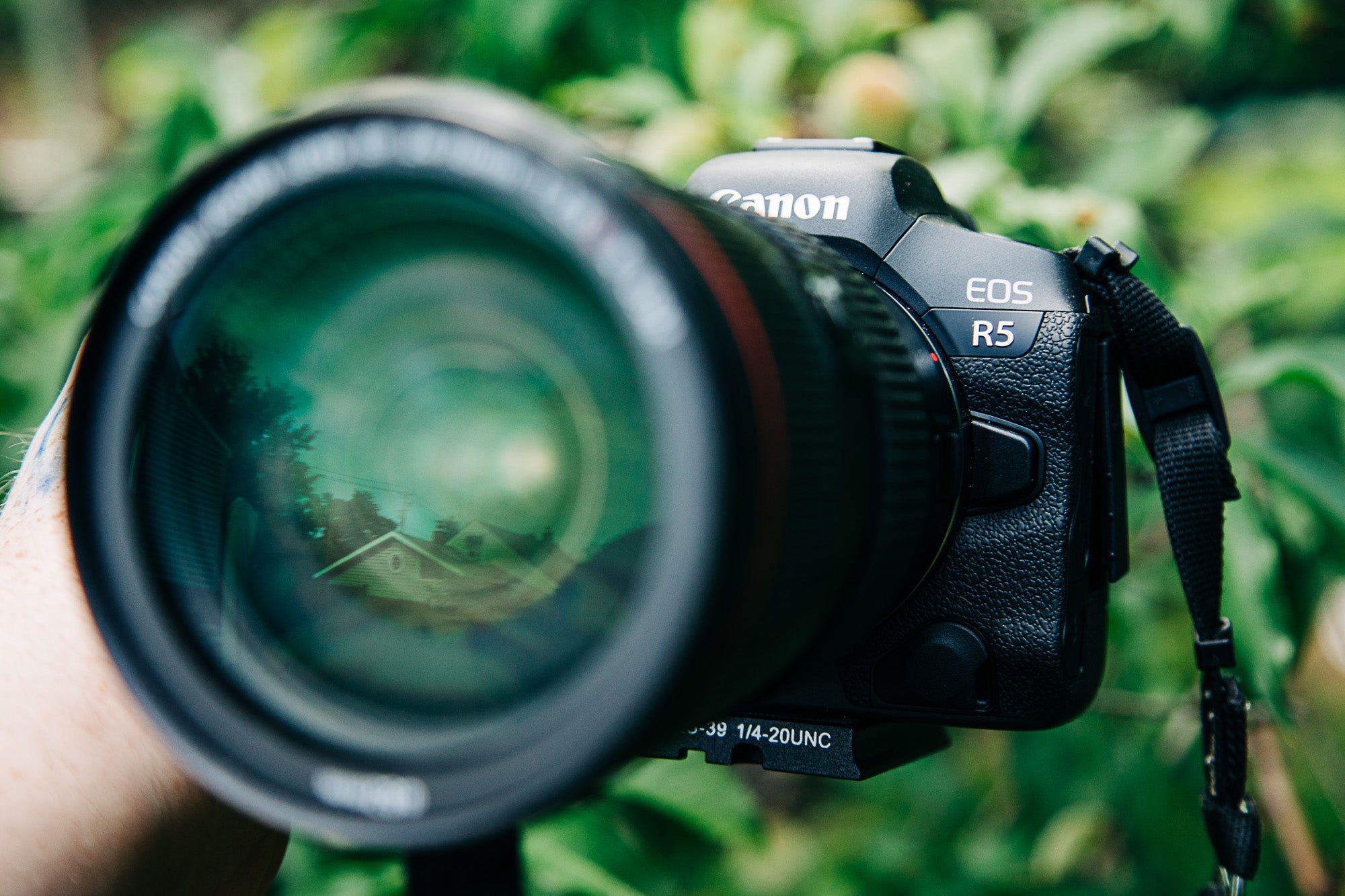 We may earn revenue from the products available on this page and participate in affiliate programs. Learn more ›
Lens Rentals has just released its list of the most popular gear of the year, as well as a load of interesting statistics about the overall photography and videography rental market. The whole breakdown is worth reading, but here are a few takeaways that jumped out to us. 
Video production is very popular
As a photographer, it always somewhat surprises me just how popular videography is—especially when it comes to professional use of image-making equipment. 
Many of the top rented products are hybrid DSLRs and mirrorless cameras built for both stills and video, including the Canon EOS R5, which took the #1 spot. The Canon EOS R6 and Sony a7S III are also both near the top of the list at #4 and #5, respectively.
There are also quite a few cinema-specific cameras on the list, including the Canon EOS C300 Mark II (#12), Blackmagic Pocket Cinema Camera 6K (#13), and the Canon EOS C70 Cinema Camera (#17).
And several lenses well-suited for both stills and video work also made the top 20, including the Canon EF 24-70mm f/2.8L II (#3), Sony FE 70-200mm f/2.8 GM OSS (#6), and Canon 70-200mm f/2.8L IS III (#8).
Canon RF is taking off
The Canon R5 was released in late 2020 and was supply-constrained for the first few months after its launch, so it didn't make Lens Rental's top list that year. This year, however, it's jumped straight to the top. 
We already mentioned the EOS R6, but other popular RF-mount products in 2021 include the RF 70-200mm f/2.8L IS (#10), the RF 24-70mm f/2.8L IS (#15), and the Canon EOS R (#16).
All told, RF-mount cameras account for 22.26% of all the cameras rented out this year and RF lenses account for 12.45% of all the lenses rented out, up from 20.42% and 7.44% respectively last year.
Those are some serious numbers for a platform that has existed for a little over three years. 
Sony is the new Nikon
Nikon's move to mirrorless does not seem to have been as successful. No Nikon products cracked the top list, and Nikon gear accounts for just 6.36% of cameras rented and 9.93% of lenses rented. 
In fact, Lens Rentals figures really support the idea that the camera market is now largely dominated by Canon and Sony, rather than Canon and Nikon. The two companies account for all the products on the top list, except for the Blackmagic Pocket Cinema Camera 6K (#13)—which takes EF-mount lenses. 
In terms of rental market share, Canon as a whole accounts for 38.05% of cameras and 37.16% of lenses, while Sony accounts for 26.26% of cameras and 15.76% of lenses. That means the two companies combined account for almost 65% of all cameras and 53% of all lenses rented through Lens Rentals. 
Canon EF-mount is still very relevant
As impressive as those figures are, they also slightly downplay Canon's dominance, especially in video. 
According to Lens Rentals, "the EF mount is still basically an industry standard for video productions." Many of the cinema cameras available from companies like RED, ARRI, and Blackmagic all take EF lenses. And so it's really no surprise that 38.56% of the "lenses rented by lens mount" are for Canon EF-mount.
Speaking of EF, despite some indications that the DSLR is dying, the Canon EOS 5D Mark IV remains the second most popular gear rental in 2021 for a second year running.
Everything grew
While many percentages remained pretty similar between 2020 and 2021, Lens Rentals notes that everything grew. Every brand had more than a 100% increase in rentals—it's just that some platforms, like Canon RF, really took off while others, like Nikon Z, didn't as much. 
Part of this is because, as Lens Rentals says, "2020 was a weird year for everyone, especially for a company that focuses on rentals for photo and video productions." 
But it also shows how accessible high-level photography and videography gear has become. And we can probably expect these numbers to keep growing. Thanks to companies like Lens Rentals or Borrow Lens, you don't need a ridiculous budget to shoot with incredible gear. A few hundred dollars will easily rent an incredible setup for a weekend. 
A couple of caveats
We have to be careful not to draw too many conclusions from Lens Rentals figures, fun as it is to speculate. There are a couple of obvious caveats that I have to note:
People rent gear they can't afford to own or only need to use occasionally, which is why fast telephoto zooms are featured so heavily in the list, instead of 50mm primes or kit lenses. 
Rental stats are biased towards professionals with a budget, so don't necessarily represent what amateurs and hobbyists use on a day-to-day basis. 
With all that said, it's still pretty clear the camera industry is going through some major shifts—and that Canon RF is here to stay.