Sony's long-awaited A7S III is built for shooting high-res video in the dark
Its 12-megapixel sensor can collect lots of light and spit out seriously stellar footage.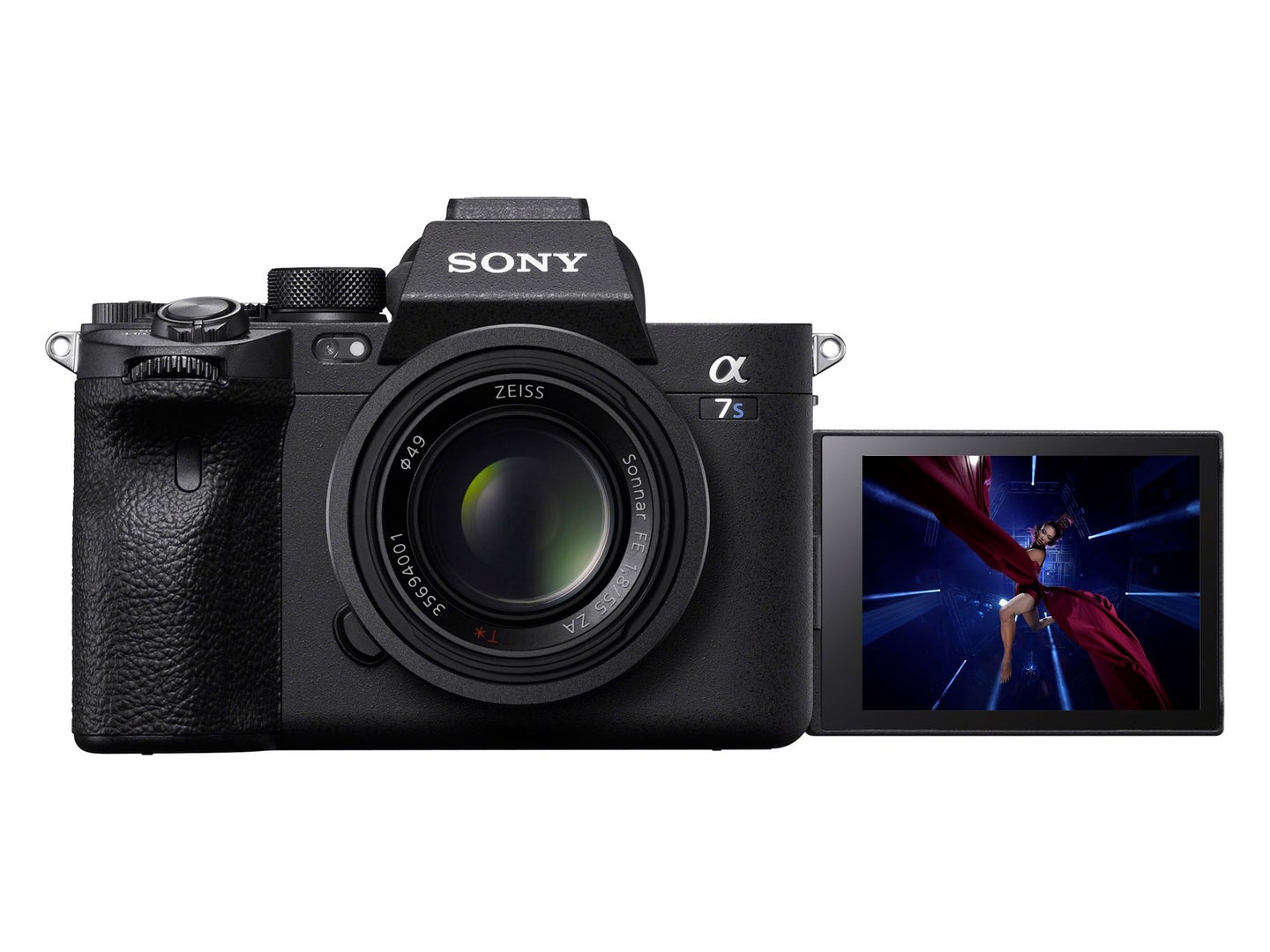 We may earn revenue from the products available on this page and participate in affiliate programs. Learn more ›
Since its debut back in 2014, Sony has built its A7S line of cameras specifically for absurd low-light performance. This week, the company announced the most recent installment, the A7S III. Like its predecessors, it offers just 12 megapixels of resolution on a new custom-built sensor. And while it won't be winning any megapixel wars—especially against cameras like Canon's recently announced 45-megapixel EOS R5—Sony's latest offering looks like a monster when it comes to video and shooting in the dark.
Here are some of the highlights from one of Sony's most impressive cameras yet.
A new custom sensor
From a hardware standpoint, Sony has made some notable changes regarding the chip that actually handles the light collecting in the A7S III. The resolution remains at 12 megapixels, just like the previous iterations, which gives the photo sites lots of room to spread out. Bigger photo sites can collect more light before hitting their limits, which typically translates into cleaner images shot in low light. You can push the A7S III's ISO setting all the way up to 409,000, but we'll have to wait for production samples to see how usable they remain before too much digital noise creeps in.
The sensor is now backside-illuminated, which is a structural change regarding the actual sensor assembly. BSI chips typically also improve low-light performance, which is why you often see them in tiny smartphone sensors that struggle with digital noise. I wouldn't expect the switch to BSI to make an enormous difference all on its own, but if you're building a camera to shoot in the dark, it's a logical jump to make.
That 12-megapixel resolution has other functions beyond keeping the pixels large—it's also specifically good for shooting video. The A7S II can shoot "native" 4K footage, which means it's using essentially the entire sensor on a pixel-by-pixel basis to shoot 4K video. Other cameras with higher resolution sensors typically resort to "pixel binning," which involves grouping pixels together to act as a single pixel to make up for the resolution disparity. Other manufacturers simple crop into the sensor and only use an area in the center that's large enough to produce a 4K image. That's not ideal because it changes the view from your lenses and makes it difficult to capture wide-angle shots.
Sony considers this a hybrid camera and it will certainly shoot beautiful stills, but 12 megapixels for still shooting feels low here in 2020, especially considering that cameras with smaller sensors such as the Fujifilm X-T4 offer more than double. And while resolution isn't everything, even a 5K monitor—which are readily available on the market right now—checks in at nearly 15 megapixels at its native resolution, which already outpaces the A7S II's native-pixel count. The images will still look beautiful if they're well-captured, but as we move toward 8K displays, resolution matters.
Dedicated white balance sensor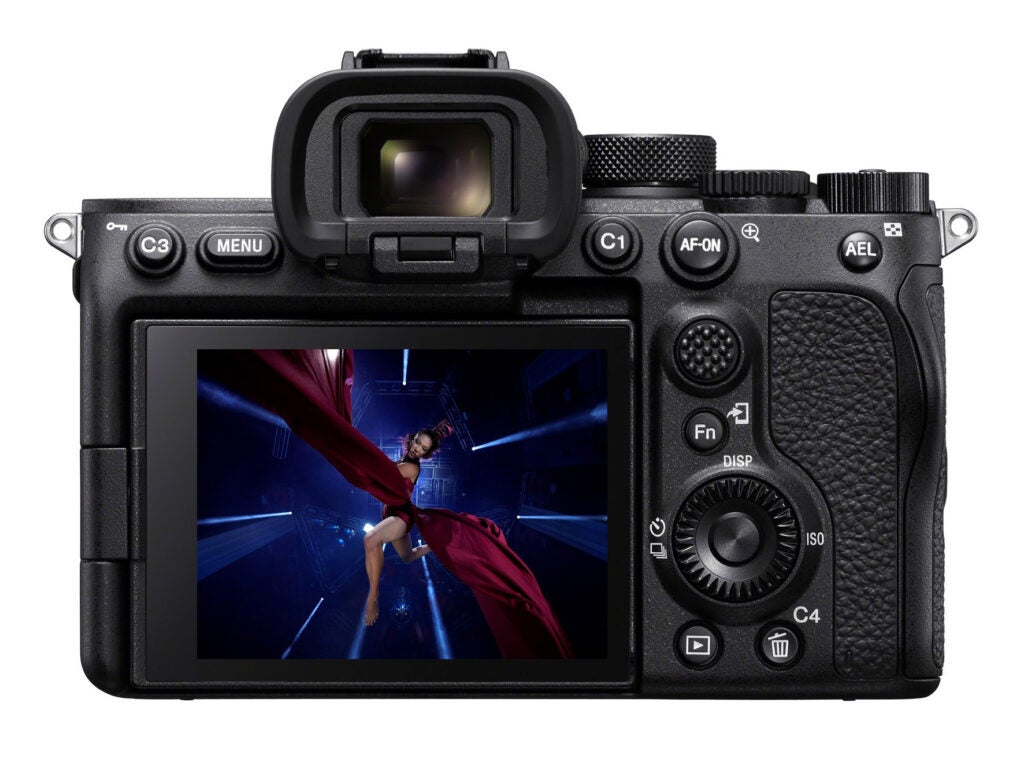 Cameras constantly monitor all kinds of variables in a scene, one of which is color temperature. Sony equipped the A7S III with a dedicated color-temperature sensor on the outside of the body. That's atypical for high-end modern cameras. Sony says it will help prevent odd color shifts during video shooting when something suddenly pops into the frame and changes the overall tones within the scene.
New menu system
Sony's menu systems have received ample, well-deserved criticism through the history of the A7 line. They're somewhat difficult to navigate and the arrangement can be downright confusing in certain cases. Now, however, Sony has revamped its menu system to make common functions easier to find in a hurry. The A7S III employs a rotating touch screen for poking through the menus. It looks promising—and a whole lot more modern—compared to the previous version.
Dual-format card slots
Professional shooters typically want two card slots in a camera. Cards fail and having a backup can be a lifesaver. Sony put a pair of card slots in the A7S III, but each slot can accept two different kinds of memory cards: UHS-II SD and the newer CF Express Type A. Other manufacturers such as Canon sometimes mix up card formats in the same camera. The EOS R5, for instance, has both an SD card slot as well as a slot for CFexpress cards. It's less flexible than Sony's hybrid option.
The kind of card you actually need depends on what sort of video footage you're hoping to capture. If you're trying to max out resolution, bit rate, and frame rate all at the same time, you're going to need screaming fast memory just to keep up. If you're trying to shoot 10-bit XAVC HS at 120 fps and 280 Mbps, speed is essential. If you don't know what any of that means, you're probably OK dialing down the quality and sticking with typical cards, at least for the moment.
Cooling for longer recording
The Canon EOS R5 made a big splash with its 8K video recording modes. Since then, however, controversy has emerged from the camera's tendency to overheat after a period of time. That's due in part to oversampling its 4K footage with that big high-res sensor. The Sony avoids that issue with its 12-megapixel chip.
Cinema cameras like those used on big movie sets typically have internal cooling systems that include fans to help displace heat that comes from hardworking components inside. The A7S III doesn't have any fans, but it does have passive cooling material to pull heat away from the critical components. That allows it to record for longer consecutive bursts without needing a break.
Sony has had some trouble with overheating in the past, especially if you're shooting outdoors in the sun. But, the company claims some considerable improvements here, which should mean more uptime.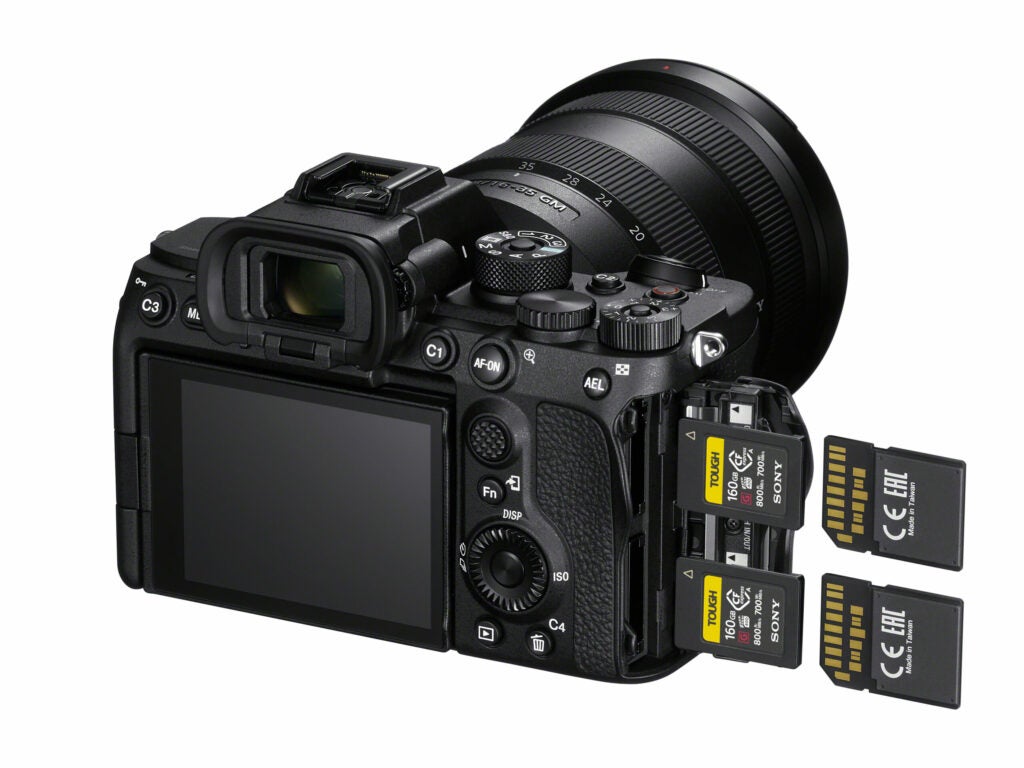 Lots of video recording options
If you're not plugged into the latest and greatest video recording formats, the A7S III's spec sheet may look impossible to parse. It offers many of the common high-bitrate video formats professionals want when shooting on productions. When it comes to 4K, it offers XAVC S (H.264) and XAVC HS (H.265), both at various frame rates, bit depths, bit rates, and sampling rates. There are more options and you can dig into them on the official spec list, but it's suffice to say that it's beastly when it comes to recording modes. It can even pass 4K/60 footage at 16-bit depth to an external recorder if you really want to max things out.
How does it compare?
In terms of competition, the $3,500 price tag puts it in the same conversation as Canon's EOS R5—but the two are really very different cameras. A better comparison lies in the Panasonic Lumix DC-S1H, which costs $500 more, but offers a 24-megapixel sensor, higher-resolution rear screen, and 6K Raw video output to a recorder.
We're eager to see how the low-light and video performance will look once production models are available. For now, however, the $3,000 to $4,000 segment of the camera market is as exciting as it has been in a long time. It's also vastly more interesting than cheaper segments of the market.