Leica Q3: A full-frame, fixed-lens compact with more megapixels and a tilting screen
With high resolution and quality video specs, the Q3 looks to be one impressive camera.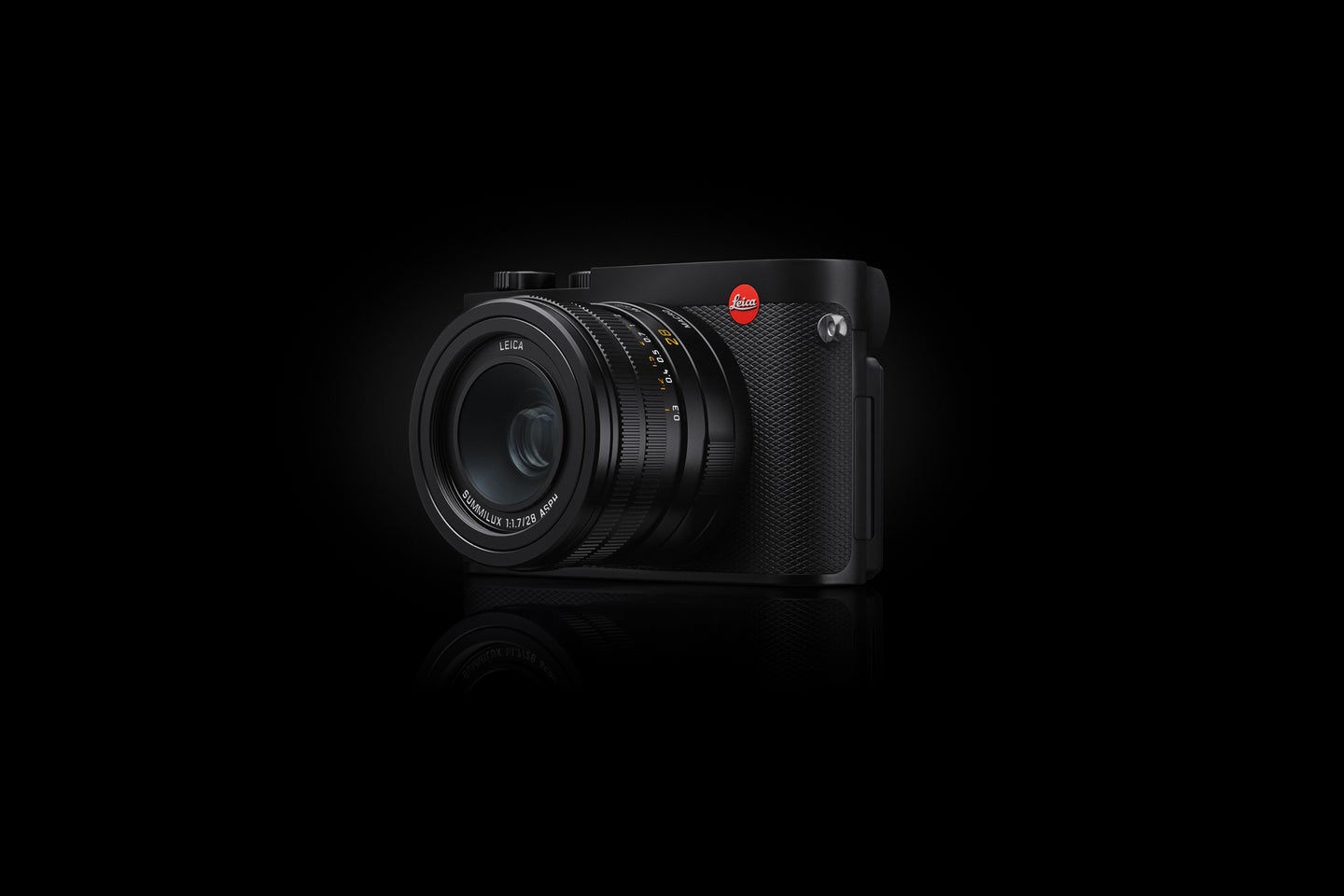 We may earn revenue from the products available on this page and participate in affiliate programs. Learn more ›
Leica is well known for its impressive, attractive, and expensive cameras. Queen Elizabeth II was even a big fan of Leica cameras and was frequently spotted with her M3. And while the company makes various interchangeable lens options, its Q line of compact, fixed-lens cameras has been extremely popular. Leica even released multiple special editions of the Q2, including a James Bond-themed camera, Monochrom 'Reporter' edition, and an all-white "Ghost" by Hodinkee edition. And now, the company has announced the Q3, which brings quite a few pretty significant upgrades to the table. Most notably, it offers a better viewfinder, faster shutter speed, and a jump from 47.3 to 60 megapixels and 4K to 8K video when compared to the Q2. Despite all the improvements, the $5,995 price tag is only $200 more than the Q2, so we anticipate this replaces the Q2 as one of our favorite Leica compacts.
Leica Q3 at a glance
60-megapixel full-frame sensor
28mm f/1.7 Summilux lens
Digital zoom to 35, 50, 70 and 90mm
3-inch tilt touchscreen LCD
50-100,000 native ISO range
DCI 8K 30p video
ProRes 422 HQ recording
Hybrid autofocus with subject recognition
15 frames per second burst shooting
IP52-rated for dust and water resistant
Wireless charging via optional hand grip
Leica Q3 sensor and processor
Perhaps the most significant upgrade in the Q3 is the new 60-megapixel BSI CMOS sensor. That's quite the jump from the Q2's 47.3-megapixel sensor. It's the same sensor as Leica's flagship rangefinder, the M11. The 60-megapixel resolution may seem like overkill at first, but it does allow for improved digital zoom compared to the Q2. The Q3 offers 35, 50, 75, and 90mm equivalent crops, which result in 39, 19, 8, and 6-megapixel images, respectively. The Q2 topped out at a 75mm equivalent crop, so you'll get more reach with the Q3.
Leica also opted for a new, faster processor. Going from the Maestro II of the Q2 to the Maestro IV in the Q3—which is a step above the M11 even—allows for 15 frames per second of burst shooting and a higher native ISO range of 50-100000. The new processor and sensor allow for the addition of phase detection autofocus, resulting in a hybrid autofocus system. It now relies on phase detection focusing along with contrast detection and depth from defocus (DFD) AF. That should result in faster and more accurate autofocus, even with moving subjects or tricky light.
On top of higher-quality stills and autofocus abilities, Leica also upgraded the video quality substantially in the new camera, making it a more well-rounded hybrid option. The Q3 is capable of 8K 30p video with 4:2:0 10-bit color when recording internally or 8-bit when recording externally. Or, you can record 4K 60p with 4:2:2 10-bit color. And it offers ProRes 422 HQ internal recording.
Leica Q3 build and handling
Overall, the body of the Q3 is almost exactly the same as its predecessor. The magnesium alloy body still features an IP52-rated design for protection against the elements. And the 28mm f/11.7 Summilux lens remains consistent. And there is still a single SD UHS-II memory card slot. But, the Q3 gets the addition of some handy ports, which the Q2 lacked. You'll now have access to a USB-C (3.1 Gen 2 10Gbit/s) port and a micro-HDMI port on the side of the camera. The USB-C port can charge the camera when it's on or off, as well as tethered shooting. The micro-HDMI port supports an external display.
Another new addition to the Q3 is a tilting rear screen. The Q2 featured a fixed display, but now it supports a tilt of up to 90 degrees. It is the same three-inch size but does get a bump in resolution from 1.04 to 1.84M dot. The viewfinder also gets increased resolution from 3.68M dot to 5.76M dot.
Additional new features
If the above upgrades aren't enough for you, there's more. The Leica Q3 gets the advantage of an M11 feature for automatically correcting perspective. The Perspective Control system reads the scene and detects converging or diverging vertical lines, and then automatically adjusts to create a perspective-corrected image. It saves the files as jpegs, but also saves the information in DNG files and automatically applies the adjustments when opening the field in Adobe Camera Raw or Lightroom. Once in those editing programs, you can turn it off or make additional changes as well.
Another new feature that adds convenience is the ability to wirelessly charge the camera. It requires the optional HG-DC1 Wireless Charging Handgrip and a Qi-compatible charging mat, but then you can simply put your camera down to charge it instead of fussing with cables. The camera also offers improved wireless connectivity via Wi-Fi 2.4 & 5 GHz and Bluetooth 5.0, and an upgraded Leica FOTOS app. Leica says that this allows for wireless transfer speeds up to 10 times faster than the previous generation, with transfer speeds up to 35MB/s.
Pricing & availability
As we would expect, the Leica Q3 is a pricey camera with a $5,995 price tag. That said, it's only $200 more than the Q2. With the number of upgrades found in this new version, it would be difficult to suggest that anyone purchase the Q2 over this for that price difference. The camera is available for purchase now, though it is already on backorder and isn't estimated to ship until December.