Here's what caught our eye at the AIPAD Photography show
The annual art fair is underway in New York City.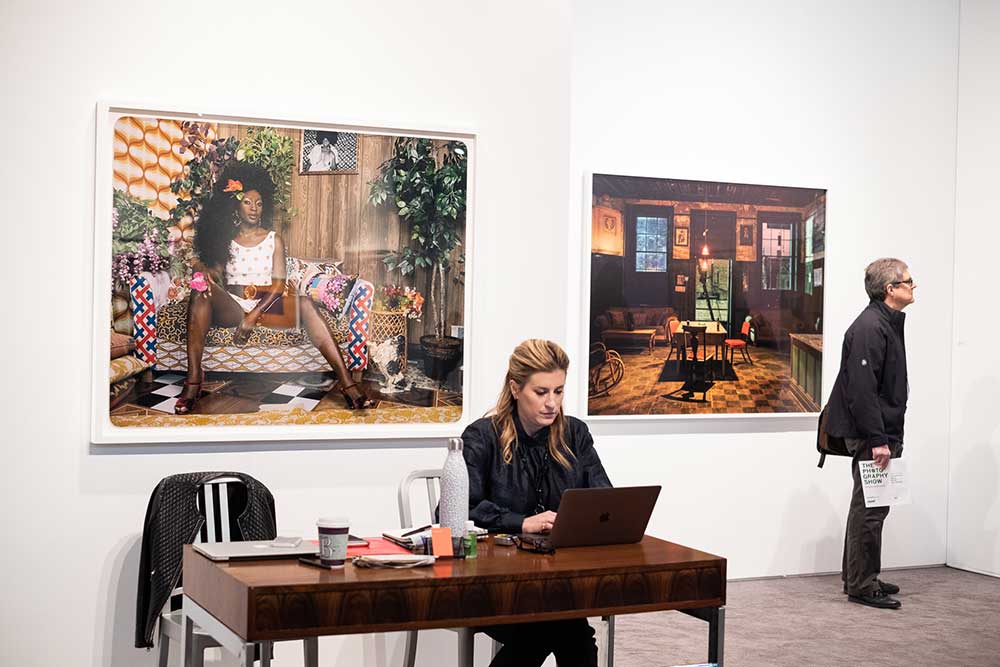 The annual AIPAD Photography Show kicked off this week in New York City and per usual it has brought together a staggering variety of photographic work. The show features nearly 100 galleries from around the world, making Pier 94 a visual playground for photography fans and a goldmine for photo collectors.
Although we'd never realistically be able to afford the work on sale at AIPAD, it's fun to pretend. If money were no issue, these are some of the pieces we would be bringing home with us.
A Room for Solace: An Exhibition of Domestic Interiors, Curated by Alec Soth
Alec Soth curated this exhibition which features pieces from a variety of galleries.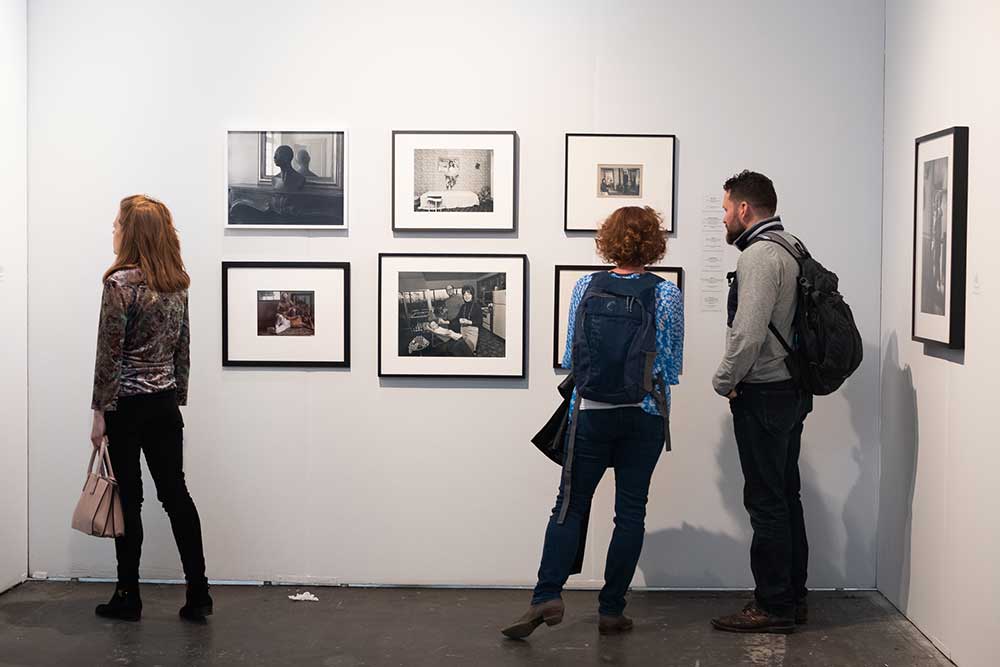 The selection combines portraits, still life, and reportage to create an intimate view of people's most private spaces. "I want to take a break from the fractious public square of photography and wander quietly into people's homes," Soth writes of the show.
Although there are a number of gems contained within the exhibition, Bill Owens photograph from his series Suburbia really caught our eye.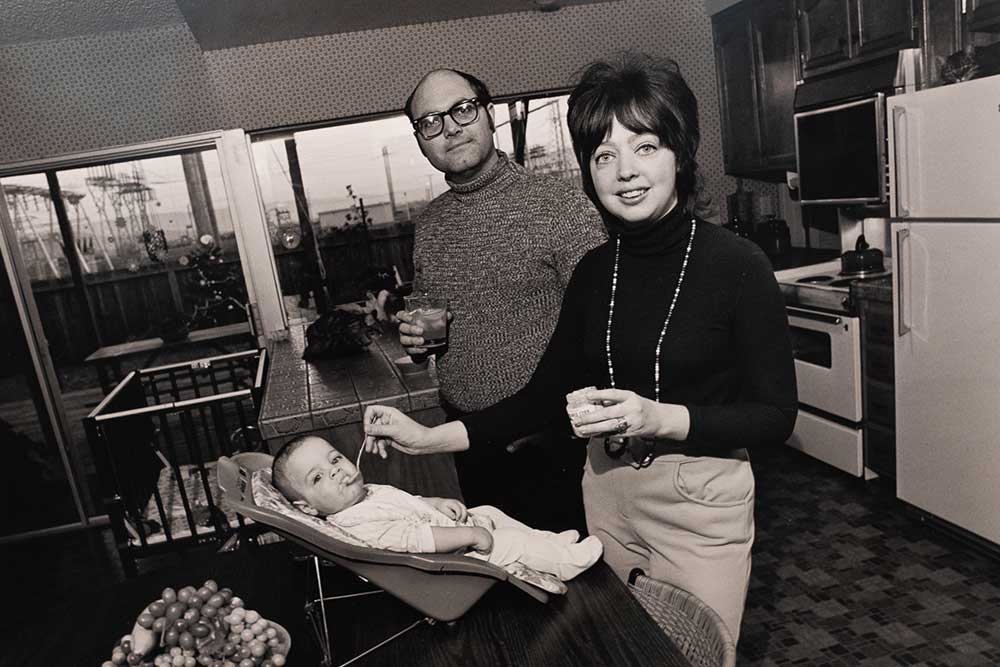 PGI: Tokyo, Japan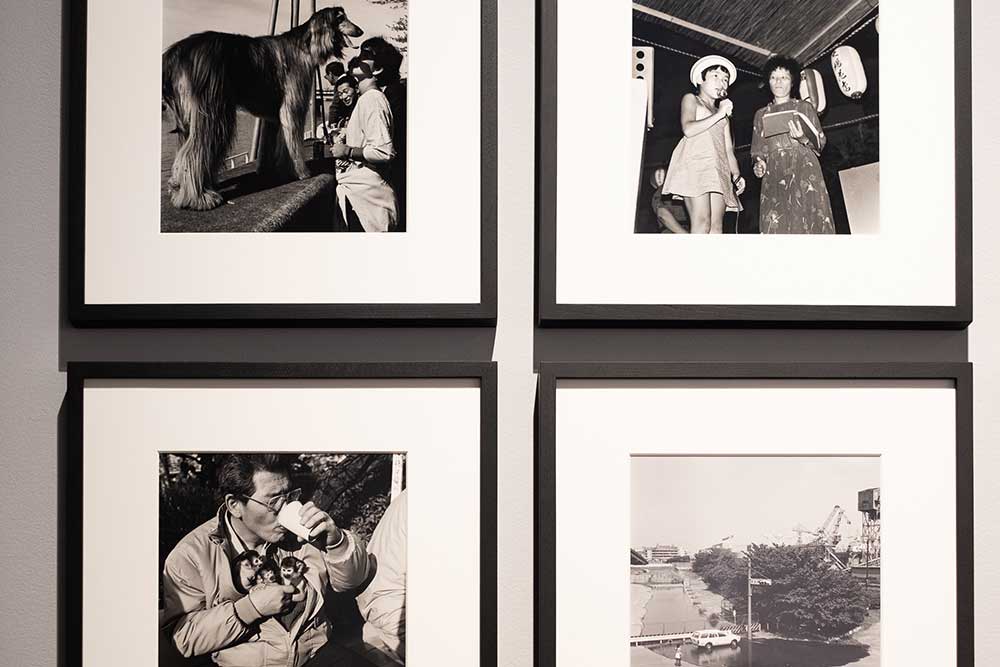 PGI is a Tokyo based gallery focused on 20th century and contemporary photography. Mitsugu iPGI's booth features Ohnishi's Wonderland series on its exterior and although it's easy to miss, you shouldn't. The series documents unusual moments from residents of downtown Tokyo.
Robert Mann Gallery: New York City, NY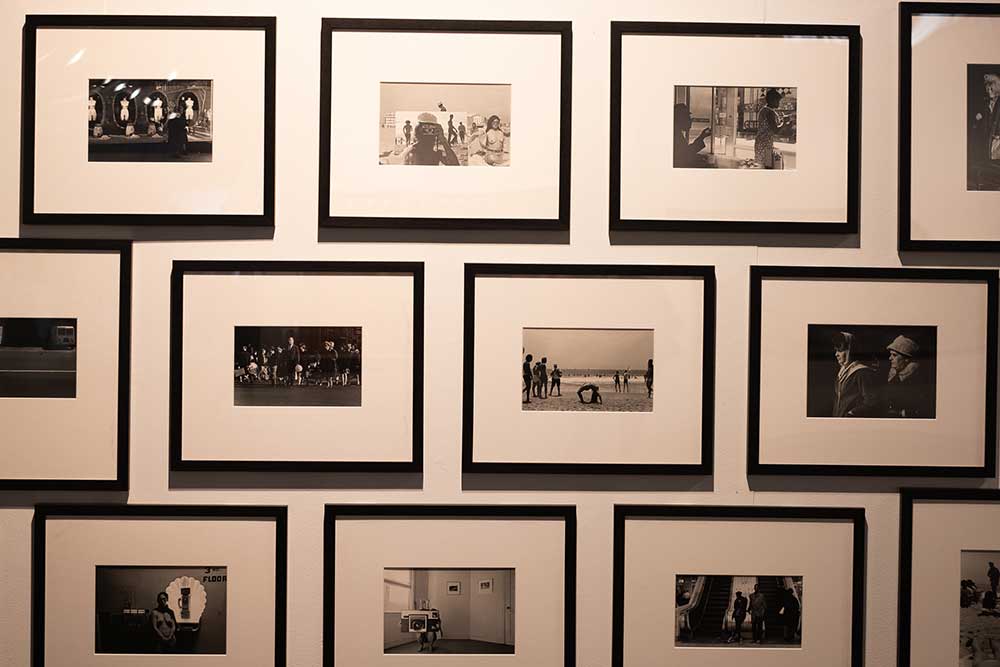 The Robert Mann Gallery of New York City has a large selection of Ed Sievers work depicting life in Venice Beach during the mid-'70s. His black and white photographs capture the playful spirit of the time.
Peter Fetterman Gallery: Santa Monica, CA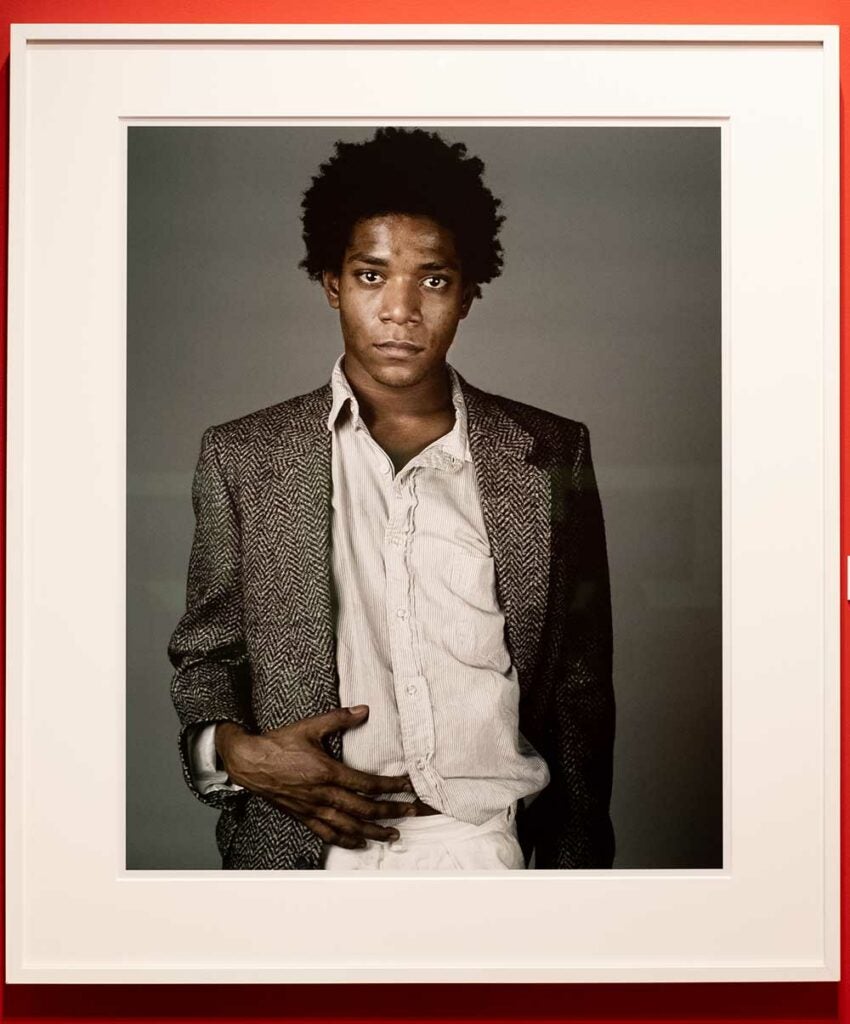 Richard Corman's stunning portraits of Jean-Michel Basquiat caught our eye from across the showroom floor and we were transfixed. If money were no issue we would love to hang this $15,000 piece on our walls.
The Etherton Gallery: Tucson, Arizona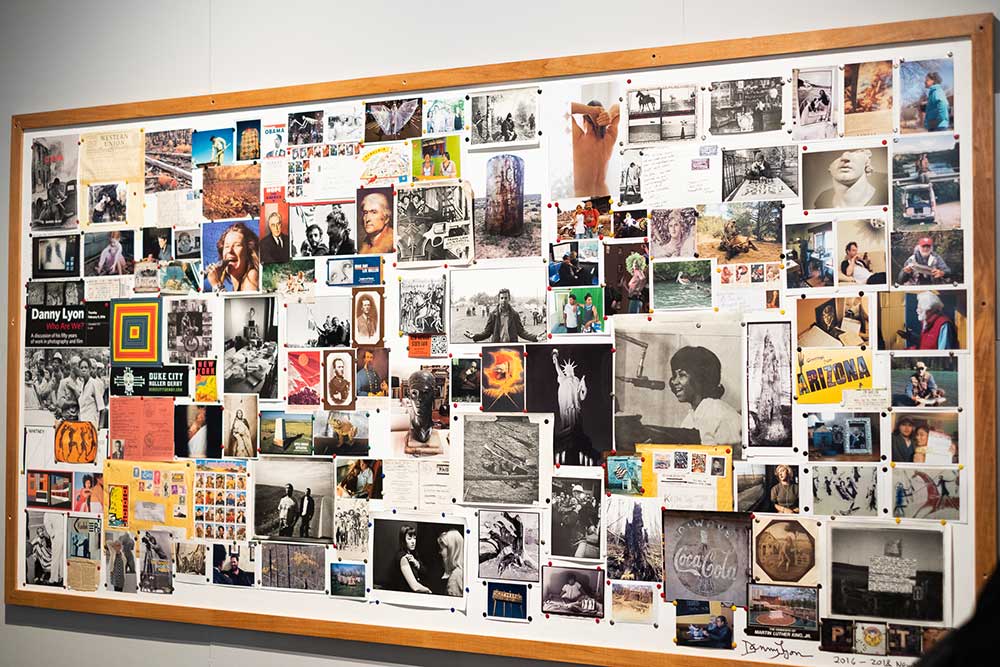 The Etherton Gallery from Tucson, Arizona features a career spanning exhibition from Danny Lyon—it's a bit like stepping into a mini version of his Whitney retrospective from 2016. The highlight for us is one of Lyon's art boards that collects various pieces of ephemera—postcards from friends, notes, snapshots—in a single place. Danny Lyon: Who Are We? gives a bit of insight into the photographer's head.
ClampArt: New York, NY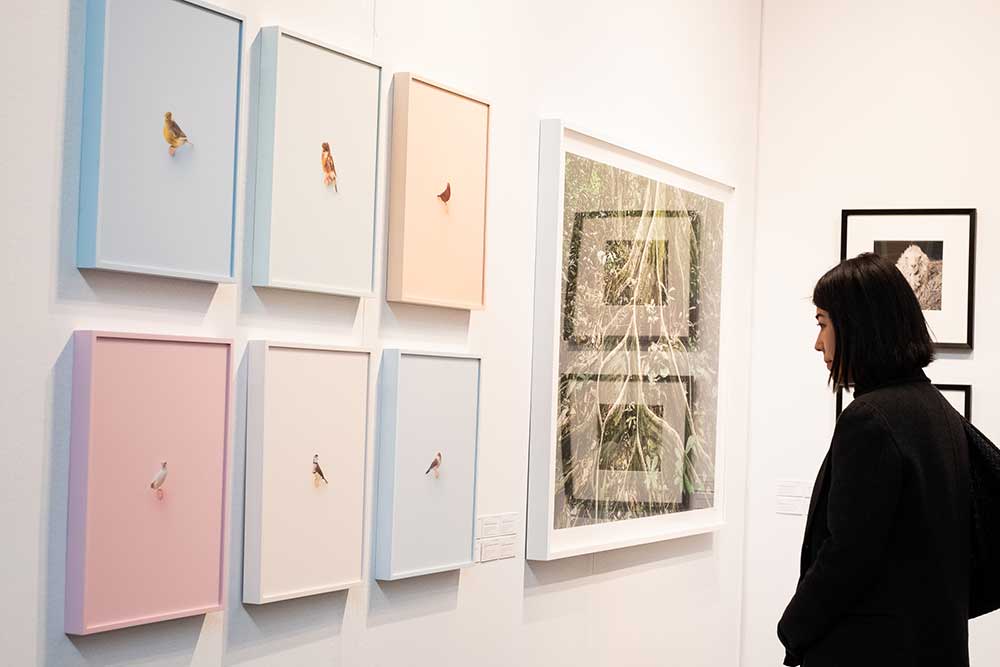 Everything inside the ClampArt booth is something that we would want to hang on our walls. The New York City gallery is known for representing mid-career contemporary photographers and many of the pieces on view at AIPAD are from projects that have created a recent buzz on the internet: Isa Leshko's "Elderly Animals" project, Frances F. Denny's modern day witch portraits, and Daniel Handal's small bird portraits among them.
Robert Klein Gallery: Boston, MA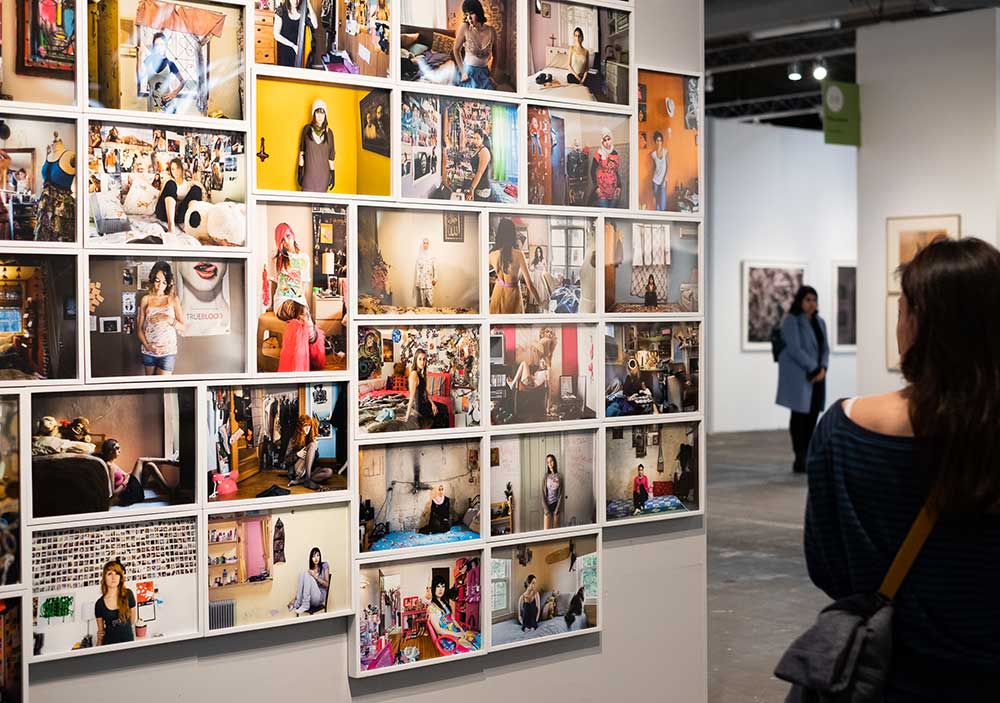 Robert Klein's installation of Rania Matar's photographs were catching people's eyes (and Instagrams) all day long—and for good reason. Presented collage style, her brightly colored frames depict fifty teenage girls inside their bedrooms. It's a fascinating look at how young women navigate the space between childhood and adulthood.
Yancey Richardson Gallery: New York, NY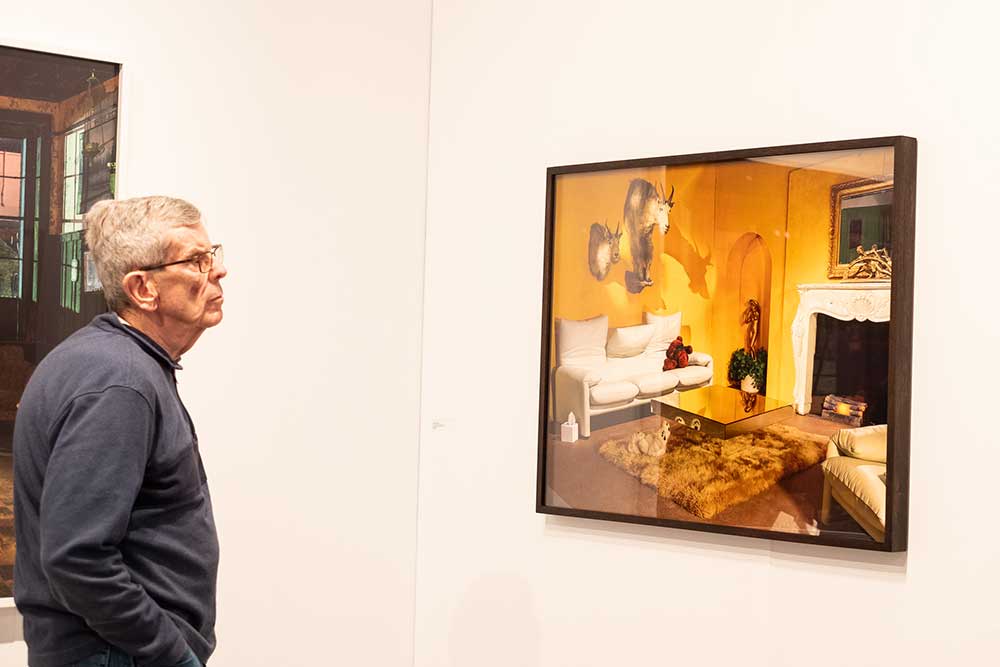 There is a lot to love in the Yancey Richardson Gallery booth which features pieces from Mickalene Thomas, Zanele Muholi, and more. But Larry Sultan's oversized pieces stand out. The photographer is wrapping up a solo show at the New York City Gallery this weekend which features pieces from series like Pictures from Home, Untitled Home Movie Stills, and The Valley.
Winter Works on Paper: Brooklyn, NY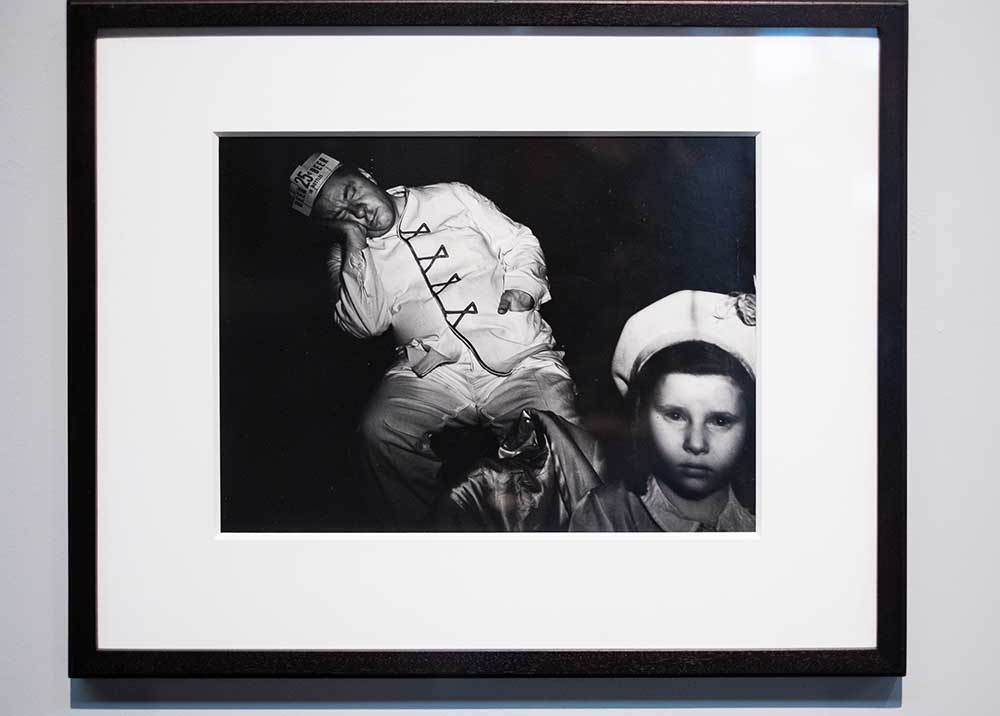 Vintage Weegee prints are all over the place at AIPAD for a variety of price points. It makes sense considering how prolific the New York City news photographer was. This vintage print on view at the Winter Works on Paper booth was one of our favorites. It appears that it might have been taken during the same era that the police photographer was sneaking around theaters capturing infrared frames of unsuspected movie-watchers.
Bruce Silverstein: New York, NY
Is it unrealistic if your artwork is more expensive than your rent—absolutely. Does it make us want these four images pulled from Todd Hido's Bright Black World and Silver Meadows series any less? Not at all.
The Photography Show runs through April 7 at Pier 94 in New York City.