On the Wall: Weegee Goes to the Movies
Playful, rarely-seen infrared pictures by the renowned crime scene photographer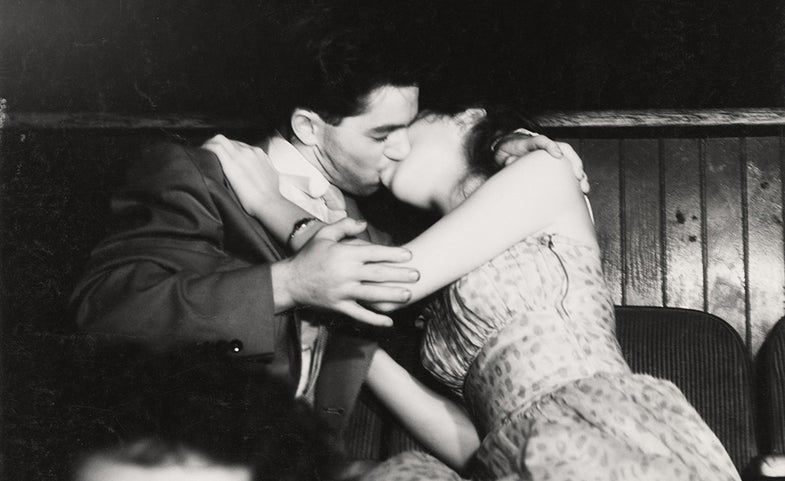 For the better part of the '30s and '40s, Weegee's business was murder. The tabloid photographer had a knack for beating police to snap photos of gristly New York City crime scenes, but this shooter wasn't only focused on the bleeding leads.
In the mid-40s, Weegee ventured into the darkness of New York's movie theaters and turned a camera loaded with infrared film on the unsuspecting crowds. He captured shots of laughing children, sleeping adults, and lusty lovers taking advantage of the darkness.
A selection of these playful black and white images, pulled from the International Center of Photography's Weegee archive, make up "Weegee: At the Movies," which opens today, Dec. 16, at the Bow Tie Chelsea Cinemas.
"Weegee: At the Movies," will be on view through June 14.