Magic Lantern Firmware Brings Super HD Raw Video Capture to Canon 5D Mark III
Clever hackers have figured out a way to push the 5D Mark III to its limits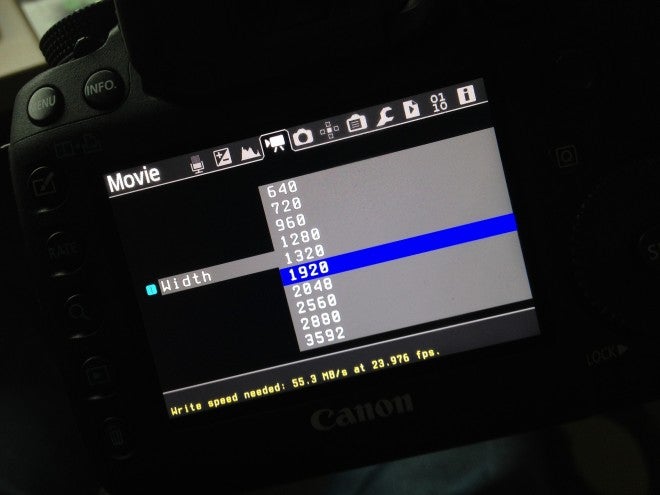 We may earn revenue from the products available on this page and participate in affiliate programs. Learn more ›
When Canon unleashed the 5D Mark II on the world, it was a bit of a game changer, especially on the video shooting front. While the 5D Mark III shoots great footage, it didn't quite change the world. A recent firmware update gives it the ability the pass uncompressed video through its HDMI port, but many people believed that should've been baked in at release. Now, however, the wizards over at Magic Lantern have figured out how to push the 5D Mark III way out of its own comfort zone.
The result is the ability to capture continuous raw images at 1920 x 1080 at 24 fps in true raw format. And that's not even the overall limit.
EOSHD.com got some hands-on time with the hacked firmware and found that it's possible to record up to 3.5K footage, even though the files check in at 7 MB per. That's a lot of data. At that level, though, it starts to drop frames just from the sheer data load.
All the data is collected into a single file full of raw data, then you simply use software to extract the DNG files and you essentially have a whole big pile of raw images that you can edit. It's similar how the Black Magic Cinema Camera works.
If you've been following the DSLR video world lately, you've probably noticed that the advancements in image quality have been moving a pretty rapid pace. The Black Magic is churning out a 13-stop dynamic range with raw video and the Panasonic GH3 is achieving nitrates that exceed broadcast standards.
But, there are still limiting factors. EOSHD.com hasn't tested the heat performance with super high-res video quite yet. Pushing a lot of data through a camera that's not meant to handle it could be very hazardous to the camera's health. Too much heat built-up inside could leave you with a brick.
So, what if you don't shoot any motion at all? Does this matter at all? Well, actually, it does. As camera makers try to push more data through the pipes for video, it's already starting to have a positive effect on still-shooting burst rates. Then, there's the idea of shooting ultra-HD video and then pulling frames to use as photographs. With each frame (at Magic Lantern's highest resolution) representing a 7 MB raw file that can be opened and edited as a DNG in Lightroom just like you would a regular still image, the potential becoming more real by the minute.
But, we'll be very interested to see how this goes and maybe even more interested to see how Canon responds. With camera like the 1D C, it's very clear that Canon has a strong interest in cinema shooting, so now we'll see just how far they're willing to push it. Interesting stuff.