Blackmagic Cinema Camera Offers 2.5K Resolution for Just $3000
With a bargain price, the Blackmagic Cinema Camera makes getting into pro-level movie making a whole lot more affordable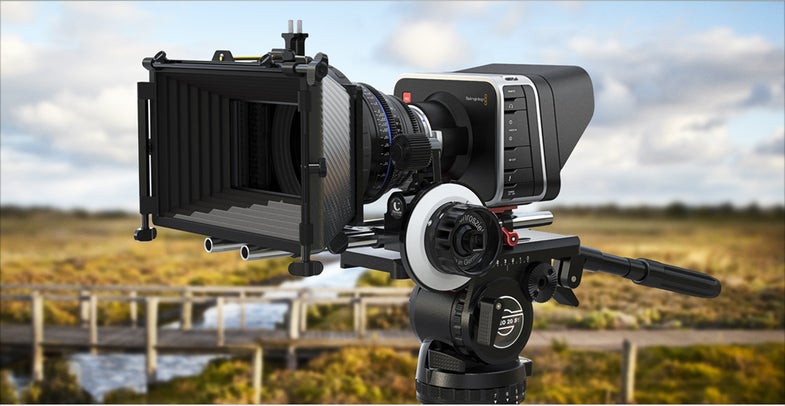 We may earn revenue from the products available on this page and participate in affiliate programs. Learn more ›
When DLSRs started recording video, suddenly high-quality movie footage was available to anyone who could afford a decent body and a few lenses — however Blackmagic might steal some of that video-making thunder from traditional camera companies with the launch of the company's first model, the Blackmagic Cinema Camera. Just looking at the specs, its easy to see that this cinema-dedicated camera offers some impressive features for an incredibly low price.
The camera will set you back just $2,995 when it's available in June (that's less than even a 5D Mark III), and it can record 2.5K (2432×1366) 12bit RAW video, at 24, 25, 29.97 and 30 fps. As for lenses, it has a mount compatible with Canon EF and Zeiss ZF glassware — which means you can use it with a huge variety of lenses, both cinema and SLR specific. Blackmagic is also claiming 13 stops of dynamic range, which is within spitting distance of the new RED Dragon.
Blackmagic has also done some very impressive things for hardware on such an inexpensive camera. It comes with a built-in SSD, Thunderbolt connection, touchscreen rear, and a specially refrigerated sensor to keep the noise levels low.
The sensor on the Cinema Camera is comparatively small, just 16.64mm x 14.04mm, which is even tinier than Micro Four-Thirds. That hasn't stopped some excitement about this release, especially given that it's signficently cheaper than some of the other cinema cameras on the market.
Blackmagic is also working on some modular accessories to make the camera more versatile, and you can check out some footage from the device courtesy of John Brawley.
With such a low asking price, and promises of high quality footage, we'll be watching with our eyes peeled to see if the Blackmagic Cinema Camera can eclipse the affordable film-making revolution of the HDSLR.