The Autographer Aims To Capture Your Life With A Wearable Camera
For £399, you can have a camera that records everything you do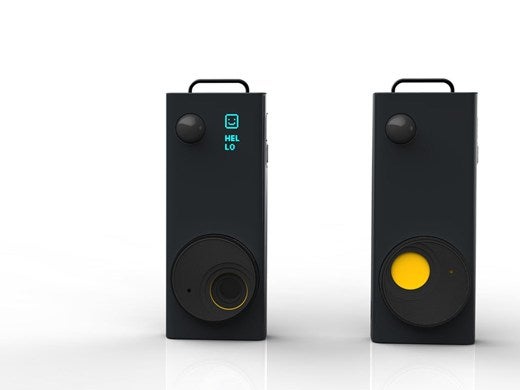 A new device, dubbed the Autographer, has been announced by OMG Life. This wearable camera uses a combination of five sensors and a wide-angle lens to automatically capture and record the ins and outs of your day to day existence.
The Autographer is set to luanch this Novemeber for £399 (around $650), and will sense the right time to take photos based on light and color, motion, direction and temperature changes. The data from these sensors is then appended to the images, and the results can be shared as still photos, GIFs, or movies.
The camera will feature a 5-megapixel sensor, fixed-focus lens with a 136° field of view (which I believe is wider than 14mm in 35mm equivalence), and native smartphone and desktop software.
£399 seems like a bit stiff of an asking price for something of this nature, and it's also on the large size for something you'd want to keep on you at all times — officially it's 37.4mm (1.5 inches) wide and 90mm (3.5 inches) tall. It would be far easier to use a smartphone for something similar if you're not bothered about size, like the dedicated Lifelapse app, or using a tool like Triggertrap. Or, if you're really on board with the whole "wearable camera" thing, there's the upcoming Google Project Glass.
What's perhaps more interesting than the Autographer is its origins. OMG Life is an offshoot of the Oxford Metrics Group, who developed the Vicon Revue (which PopSci reviewed) alongside Microsoft (where it was known as the Sensecam). This was a larger and more expensive camera that was used to help patients suffering from severe memory problems, so that they could remember where they'd been and what they did. The Revue is slightly less expensive than the Autographer, but is much larger and more cumbersome, so the new version may prove to be a more friendly replacement.
Or, you know, you could always strap it to your pet and see what they get up to when you're not looking.
[via DPReview]