Triggertrap Mobile Lets You Control Your DSLR With Your Smartphone
Developed in secret, Triggertrap has unveiled an app that allows you to control your DSLR from your iPhone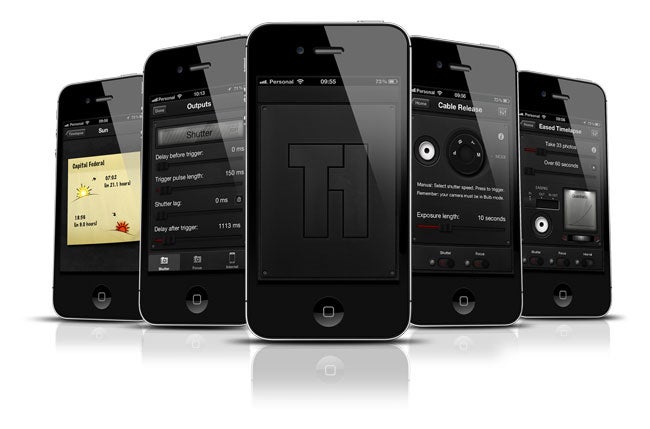 We've been following Triggertrap since it started as a Kickstarter almost a year ago, and now, as the final units start to ship, the creators have unveiled a whole new product: Triggertrap Mobile. People who already forked out for the Kickstarter will have the new dongle bundled inside their package, but new users will be able to buy the cabling separately and when combined with an iPhone app, it'll allow a ludicrous amount of control from your smartphone.
The mobile app comes with 12 different trigger sensors: timelapse; eased timelapse; sound sensor; shock & vibration sensor; metal & magnetism sensor; facial recognition; HDR mode; HDR timelapse mode; distance-lapse mode; motion detection mode; cable release mode; and star trail mode. A couple of these deserve special mention. Distance-lapse mode will take a photo at specific distance intervals, based on GPS information, giving the illusion of traveling at a constant speed. Eased timelapse gradually increases the time interval between shot, altering the flow of time inside the lapse.
The app itself runs $9.99, though there is a free, trial version with fewer triggers — and you can use it to control the phone's internal camera as well as an external unit. And yes, there's an Android version in the works.
Frankly, if you didn't fork out for the full Triggertrap, this is a way to get almost as much functionality for a fraction of the price. The only thing you're really missing out on is the ability to program and add external sensors.