The TriggerTrap Project Will Trigger Your Camera With Just About Anything
A new Kickstarter funded project to make a camera trigger to interface with just about anything you can think of.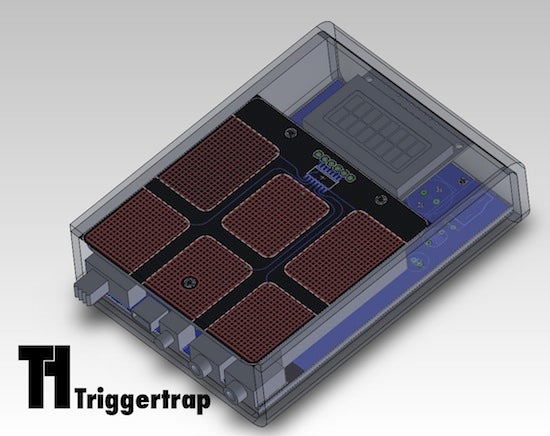 Photographer and DIY geek Ziah Fogel has just announced a new Kickstarter project in order to raise funds for one of the most interesting pieces of kit we've heard of in a long time: the TriggerTrap. This Arduino powered universal camera trigger would be able to send signals to your camera using a wide array of sensors. It could be set up to fire from a laser, from sound, for time lapse, via an auxiliary cable that can take orders from the web, cellphones, pressure plates or any of a huge number of other things.
The project will spend the next month raising funds. Fogel has promised that it will be open source, so once he's engineered the final project you'll be able to download the plans for free, purchase a kit to assemble yourself, or if you don't know one end of a soldering iron from the other, you can purchase a pre-built TriggerTrap. Since it's Arduino based, makers and hackers will probably have much of the kit around already.
As part of the Kickstarter funding push, Fogel is offering the DIY kit for $70 and the pre-built one for $75, a price which he expects to increase markedly once they hit stores. As always with Kickstarter projects, you don't pay if they don't reach the minimum funding threshold, so unless Fogel hits his $25,000 goal, you won't spend a penny, even if you pledge.
It does sound a little similar to the CameraAxe, but at this juncture appears markedly cheaper and with more functionality out of the box.
With such a wide variety of potential uses, the TriggerTrap sounds like it has incredible potential — assuming that interfacing your dog's food bowl into the system doesn't prove too complicated for users.
[via PhotoRumors]