New Gear: Pentax X-5 26x Superzoom Looks a Lot Like a DSLR
It looks like a DSLR, but it has the heart of a compact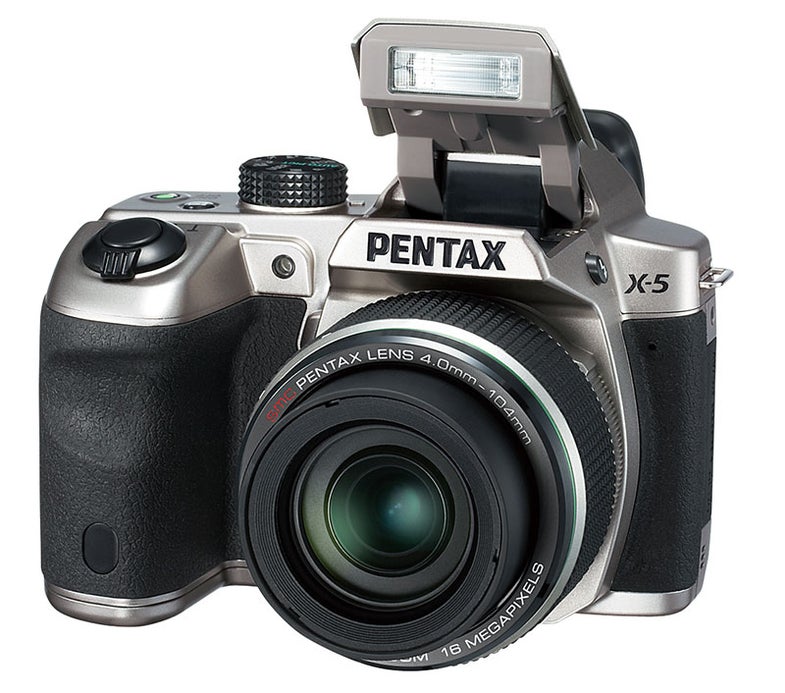 We may earn revenue from the products available on this page and participate in affiliate programs. Learn more ›
The Photokina 2012 onslaught of new cameras is starting already. The latest comes from Pentax in the form of their 26x-zooming X-5.
The body itself looks a lot like a compact version of the similarly-named Pentax K-5 DSLR. Inside, however, there's a 16-megapixel, 1/2.33-inch BSI-CMOS sensor, which is firmly planted in compact territory. In front of that sits a 26x zoom lens with a full-frame equivalent focal range of 22.3-580mm.
To help handle all that length, it employs sensor-shift Shake Reduction and digital SR in an effort to keep things sharp. The ISO maxes out at 6400 thanks in part to the backside illumination sensor.
One of the most interesting aspects of the camera is the Electronic Viewfinder. That's something that many people would loved to have seen on the K-01 interchangeable-lens compact.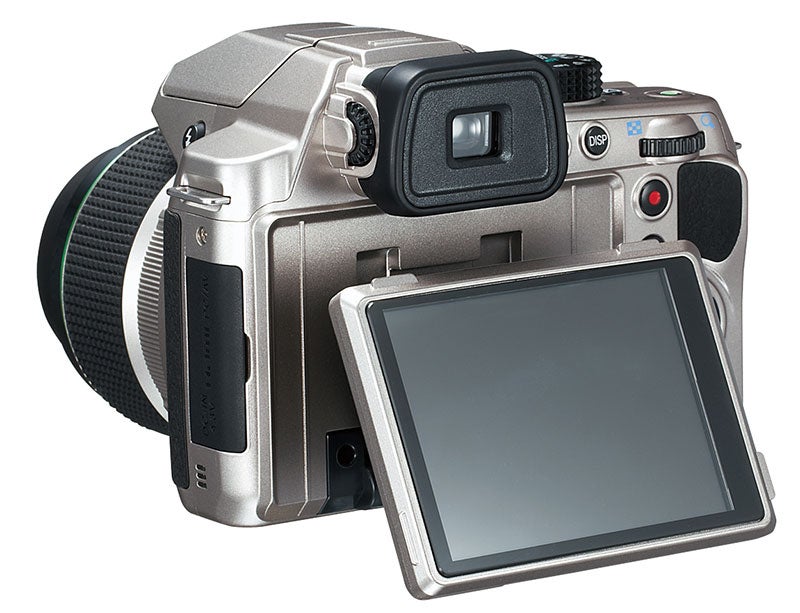 It can capture 1080p video at 30 FPS and, as with many cameras of this type, it has plenty of auto and creative shooting modes to help ease the learning curve. Many are selectable using the DSLR-like mode nob on the top of the camera.
The back of the camera is equipped with a 3-inch tilting LCD display and it can pull down up to 10 still shots per second up to 30 frames. All-in-all, it's working very hard to make itself look as much like a DSLR as possible.
Like almost every camera being announced right now, it'll be available in September. It'll bring with it a price tag of $279.
What do you think? Are DSLR-like superzooms like this and the Fujifilm X-S1 appealing to you?