New Gear: Nikon Coolpix S800c Is An Android-Powered, WiFi-Equipped Compact Camera
Nikon taps Google for a seriously smart camera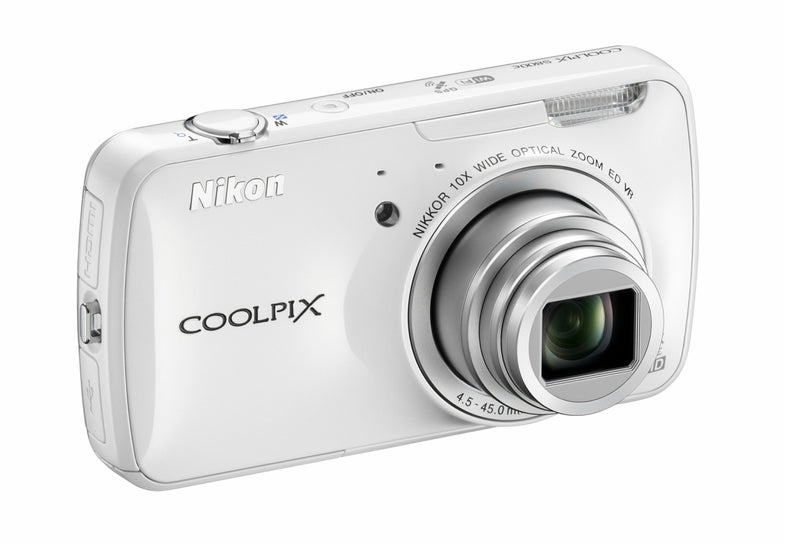 We may earn revenue from the products available on this page and participate in affiliate programs. Learn more ›
The concept of shoehorning WiFi and phone-like features isn't new, but Nikon is clearly taking the concept seriously, pushing a full version of Google's Android Gingerbread operating system into the Coolpix S800c. It's certainly not the first connected camera, but it is a bit refreshing in a time when buggy, proprietary connectivity systems are the norm.
From the back, the camera is a lot like a phone. It uses a big 3.5-inch touchscreen OLED display that can be used to watch video, surf the web, and pretty much anything else you can do on a typical Android device. It prefers to be connected via the integrated WiFi, but if there's no open network around, it can send images and videos wirelessly to a compatible tablet or smartphone so they can be uploaded using the data network. It's a bit like the WU-1a wifi adapter that was announced in concert with the D3200 DSLR. It even has built-in GPS like a smartphone.

Despite all the likenesses between it and a smartphone, the S800c is still very much a dedicated camera. It has a 16-megapixel backside illumination CMOS sensor (which is much bigger than the typical cell phone camera) planted behind a 10x Vibration Reduction-equipped Nikkor zoom lens with a full-frame equivalent focal range of 25-250mm. It also does 1080p video, which it can spit directly onto YouTube and Vimeo for embarrassing your buddies with maximum efficiency.
It's a very cool concept, especially since it now turns the camera into a secondary media player and web-surfing machine. It will be available in both white and black starting in September, at which point it will cost $349, which actually makes it $50 cheaper than the 64 GB iPod Touch. It seems like it's not too far-fetched that the next step be for them just cram a SIM card in there and make the thing a full-fledged smartphone. Though, with their strong mobile hand, maybe Samsung will beat them to it.
What do you think? Does your camera need apps? Are we ready for a camera with access to Instagram?