New Gear: Nikon WU-1a Wireless Adapter Connects D3200 to Smartphones and Tablets
Share photos to your smartphone or even fire the shutter from afar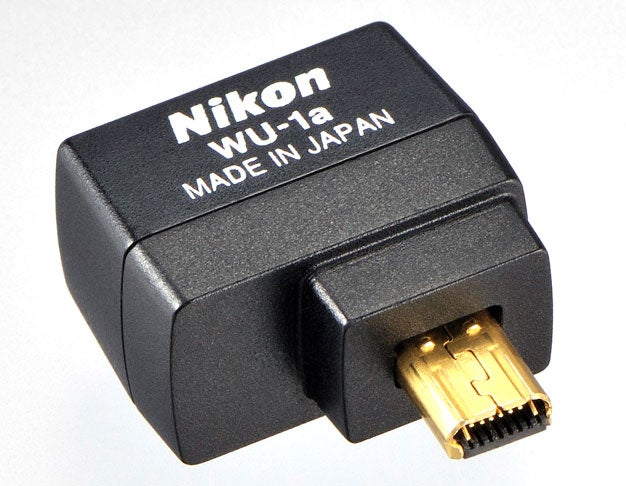 We may earn revenue from the products available on this page and participate in affiliate programs. Learn more ›
I've been an advocate of wireless functionality in cameras for a while now, so it's nice to see that Nikon is giving it at least something of an effort with their new DSLR, the D3200. The optional WU-1a isn't quite as powerful as the wireless file transmitter meant to work with their pro-grade D4, but it does offer a few cool features.
When you buy the add-on, you also have to download a special app before your device can start interacting with your camera. Right now, it's only available for Android, buy Nikon told me that they're hoping to have the iPhone version out by later this year.
The adapter uses WiFi to communicate with your device. From there, you can bring reduced-resolution version of your images onto your phone and tablet, and ultimately out onto the wild world of the Internet. it's not like Eye-Fi, which just uploads everything you shoot. With the Nikon app, you have to go through and select the images you want shared using a browser interface. Then, the camera makes the smaller versions and beams them on.
You can also use the app to remotely fire the shutter on the camera. According to Nikon, the app doesn't offer you access to any other camera controls, but remote shutter firing could definitely come in handy, especially in a photo booth situation at an event or a wedding.
One of my favorite parts of this little dongle is the fact that it's only $60. I think it's great that they made it optional to keep the price of the camera down, but by keeping it well short of the $100 mark, I think they'll likely get a lot of people willing to drop a few bucks to check it out. Especially when the iPhone app comes around. Unfortunately, it will only work with the D3200, but it seems like the kind of thing that might eventually make its way onto other models with a firmware update.