New Gear: Nikon D4 Full-Frame Pro DSLR
Nikon's new flagship is meant to compete head-on with Canon's 1D X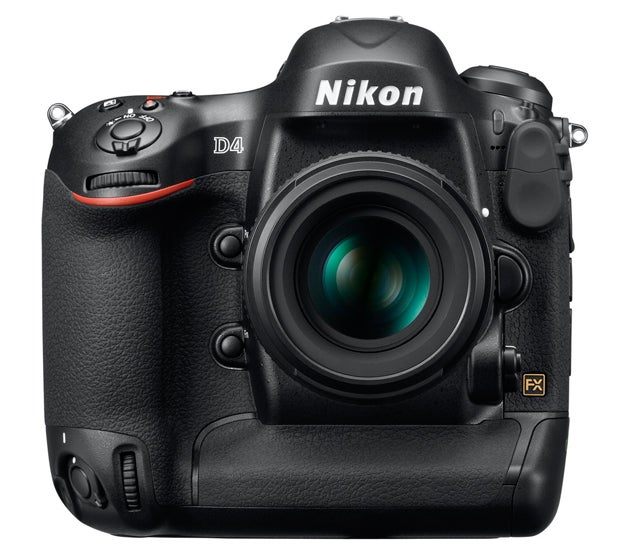 We may earn revenue from the products available on this page and participate in affiliate programs. Learn more ›
When Canon launched the EOS-1D X two and a half months ago, we knew it was only a matter of time before Nikon announced a new flagship rival to go head to head with it. That announcement comes today in the form of the very capable Nikon D4.
Before even getting into specs, the D4 has a lot going for it. It is an update to a camera series that took our Camera of the Year award in 2009 (D3x). Not only that, but Nikon, like Canon, has a reputation for pushing the envelope with their top-of-the-line bodies. After all, professional photographers all over the world rely on these cameras every single day.
The Guts
Available as soon as this February, the D4 boasts a 16.2 MP full-frame CMOS sensor, which is a fairly expected jump compared to the 12.1 MP sensor offered by its predecessor, the D3s. However it is still less megapixels than the sensor on the Canon D1 X, which checks in at 18 MP. However, you should all know by now that more megapixels doesn't always translate to better image quality.
Thanks to its snazzy new sensor, the D4 offers an ISO range of 100 to 12,800, but is expandable from 50 in Lo-1, all the way up to 204,800 in Hi-4. Sound familiar? That's because it is the exact same ISO range as the 1D X.
In the past, we've found that ISO 8000 was about as far as we could push the D3s before noise became a real problem for us—we would expect that threshold to likely jump to at least ISO 10,000 on the D4.
The sensor and ISO range are not the only area the D4 received a boost. It's burst rate increased by 1fps, from 9fps on the D3s to 10fps (RAW or JPG) on the D4 (11 fps with AF/AE locked). It also received a boost in the LCD-department, jumping from a 3" LCD on the D3s to 3.2" LCD.
Nikon stuck with a 51-point auto-focusing system, but added 15 cross-type sensors that detect data from both the horizontal and vertical planes. As would be expected, the D4 features Nikon's new-ish EXPEED 3 image processor, as well as a 91,000-pixel 3D color matrix metering system. That's an increase of about 90,000 pixels over the D3s's 1005-pixel metering system. Plus, since the metering and focus systems still work together when tracking a subject, Nikon says that the result is even better 3D autofocus tracking in the D4.
Video
Now, we can't begin to tell you how many Nikon shooters have asked us over the course of the past four years when exactly a full-frame, HD video-capable camera-body would be available from Nikon. Thankfully those days of questioning are officially over, as the D4 offers full 1080p HD video-capture at either 24 or 30fps, or 720p video capture at 60fps. It also features full autofocus capabilities during video capture. And just for good measure, Nikon went ahead and included a stereo audio jack.
Connectivity and Storage
In terms of connectivity, the D4 can stream uncompressed HD footage to a computer, other recording device, or monitor in real time thanks to its HDMI port. Also, like the 1D X, the D4 features an Ethernet port for increased transfer speeds when shooting tethered.
The D4 is also officially the first camera ever to utilize the new XQD memory card format. Now, you may be saying to yourself, "But no one has even announced production of an XQD memory card yet," but fear not! We are likely to see an array of these new cards announced at CES next week. And besides, in addition to having an XQD slot, the D4 also offers a traditional CF card slot.
Available February 2012, the Nikon D4 will cost you a piggy-bank-cracking $6000.