New Gear: Canon EOS-1D X Full-Frame Pro DSLR
Just about everything in Canon's new pro body has been redesigned from the ground up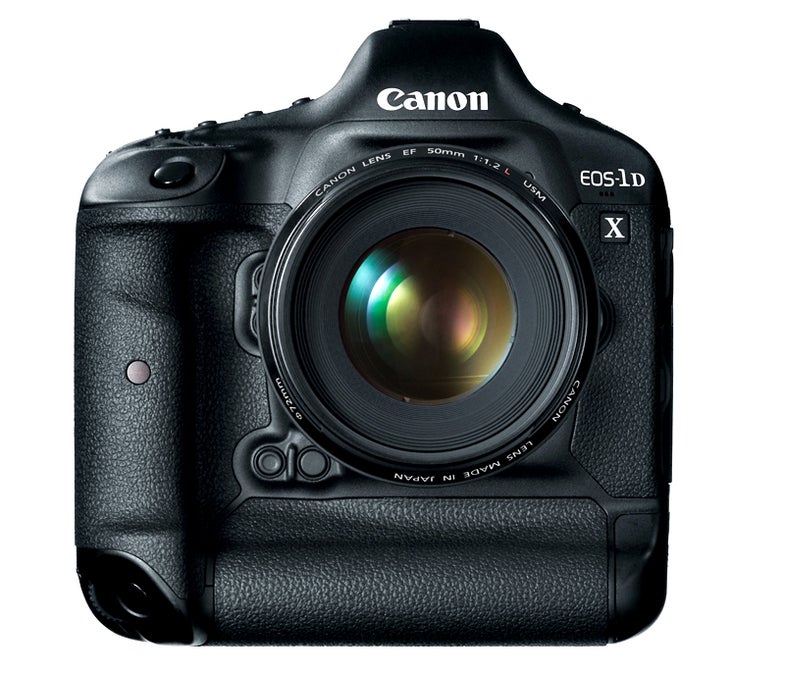 We may earn revenue from the products available on this page and participate in affiliate programs. Learn more ›
If you¹re looking for more pixels in Canon¹s newest flagship DSLR, avert your eyes from the EOS-1D X, due out in March 2012. With its full-frame sensor, the 1D X replaces both the 1Ds Mark III and the 1D Mark IV, eliminating the APS-H sized sensor from the Canon line. While it boasts only 18 million effective pixels, that fact doesn't bother us at all.
By keeping the pixel count down, matching the sensor with a pair of Digic 5+ image processors and with the help of a hefty buffer, the 1D X offers full burst capability at up to 12 frames per second, or up to 14 fps when shooting JPEG-only with the mirror and AF locked.
Fewer pixels also means larger pixels‹another plus. The 1D X¹s are 6.95 microns in diameter, 22% bigger than the 1D Mark IV¹s. With this increase comes a top standard ISO of 51,200, expandable essentially to ISO 204,800; minimum sensitivity is ISO 50, down from ISO 100.
As if that weren¹t enough, Canon has completely revamped the rest of the camera¹s features. This includes a new 100,000-pixel RGB metering sensor powering a 252-zone system that works together with a new 61-point (41 cross-type) AF system to track subjects by shape and/or color. The 1D X¹s new interface makes it easier to manage how the AF functions. And it sports many customizable buttons, including four next to the lens on front of the body.
The camera body itself retains pro-level weather sealing, but it does away with the SD card slot in favor of two CF slots. The LCD is now 3.2 inches with 1.04 million dots. The shutter uses lightweight carbon-fiber blades that increase its life to 400,000 cycles (up from the 1D Mark IV¹s 300,000). The body also includes a Gigabit Ethernet port for faster tethered shooting. Video reaches 1920×1080/30p or 1280×720/60p saved as H.264 .mov files, but you can also choose either low-compression ALL-I or high-compression IPB.
It's slated for arrival in March 2012, bringing with it a price tag of, get ready for it, $6,800. But, hopefully we'll see some of the cooler features tirckle down into the lower models in the not-too-distant future.
We can't wait to test this thing.
SEE THE FULL SPECS IN OUR BUYING GUIDE