Fujifilm X-S1 Faux DSLR Coming To The US For $799
A slight name change and a friendlier price tag make Fujifilm's ultra-zooming camera more interesting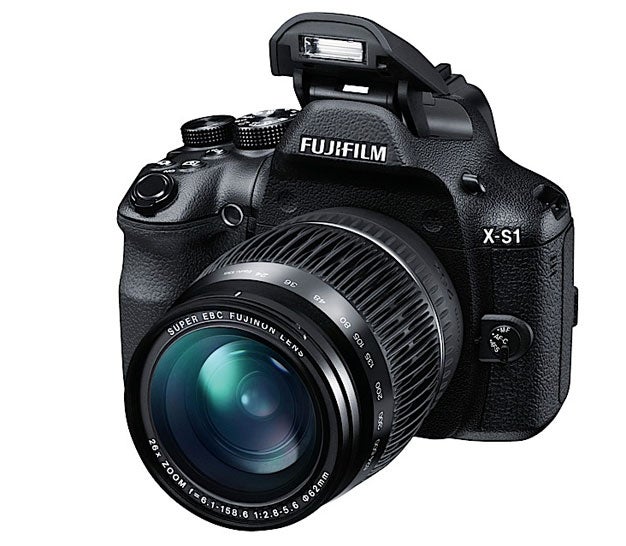 We may earn revenue from the products available on this page and participate in affiliate programs. Learn more ›
We first saw Fujifilm's XS-1 back in November when it was announced in the UK (and for some reason called the X-S!). Now, it's officially coming to the US with a more reasonable price of $799.
The camera uses the same 2/3-inch, 12-megapixel sensor as the X10 compact and has an integrated zoom lens that's the equivalent of a 24-624mm F/2.8-5.6. It uses a 1.4-million dot electronic viewfinder as well as a 3-inch articulating LCD display with a 460k resolution.
Ultimately, the camera does have a lot in common with a traditional DSLR. The form factor is basically the same, only the lens can't be removed. It does 1080p video capture at 30 fps, captures RAW files and has a full suite of manual controls. It even churns out 10 FPS at full resolution if you're in high speed mode.
We're interested to see how it does in our test lab. For users who were planning to buy a DSLR and stick a super-zoom on it forever might start considering this as an option if the image quality is up to par. Only time will tell.