Sigma 14mm f/1.4 DG DN Art review: A powerful astrophotography tool
Though many features are specific to astrophotographers, this ultra-wide-angle prime is also excellent for landscape and architectural photography.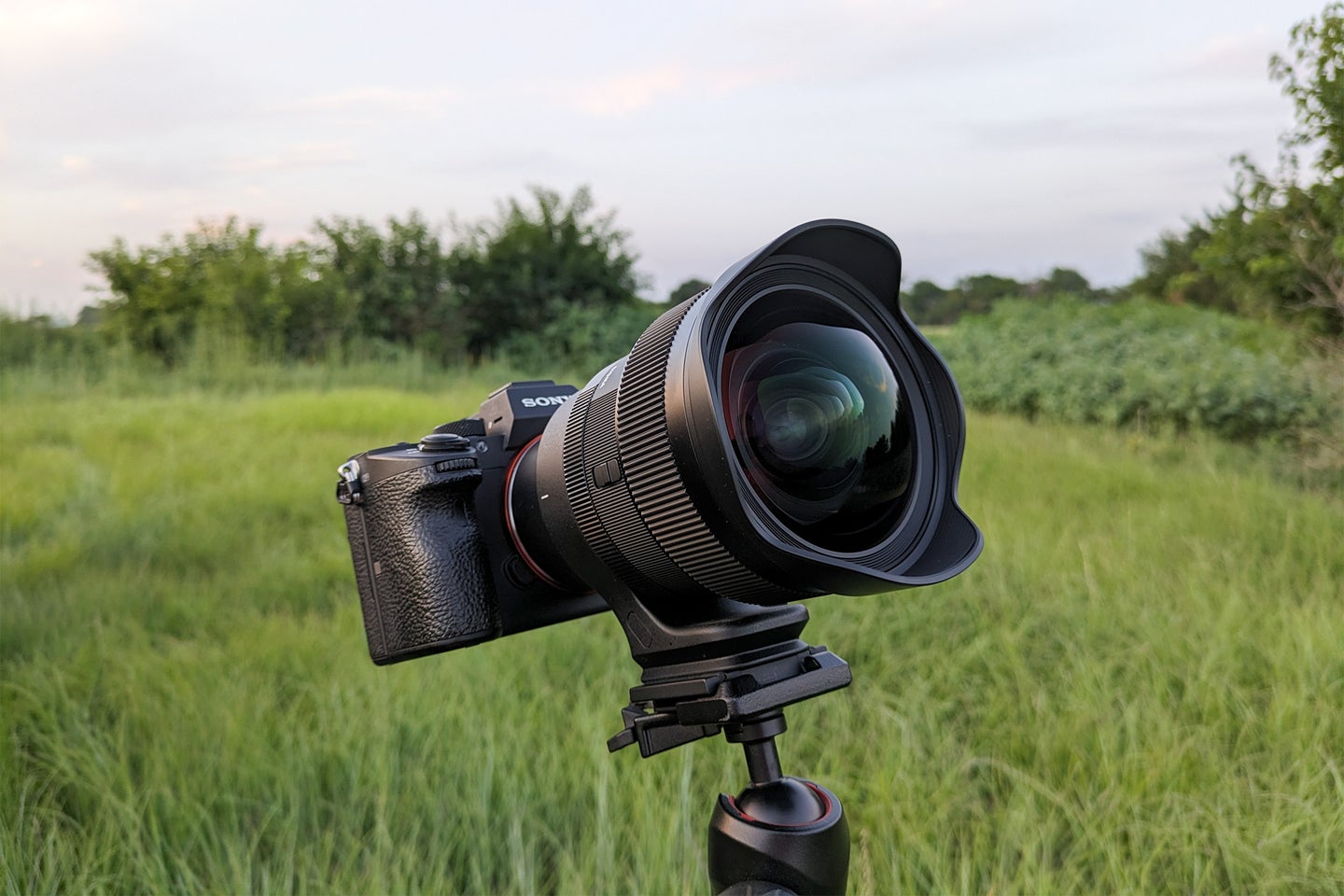 We may earn revenue from the products available on this page and participate in affiliate programs. Learn more ›
Astrophotography is one of the more technical genres of photography and doing it well requires specific skills and equipment. Sigma aimed to meet those needs with its recently released Sigma 14mm f/1.4 DG DN Art lens for Sony E and Leica L cameras. This lens is impressive for multiple reasons, but its biggest claim to fame is the widest-ever maximum aperture at this focal length on a full-frame lens. Also, since Sigma designed this lens for astrophotographers, it provides several features ideal for capturing the night sky. That includes a dedicated place for a lens heater, a lens cap with filter slots, and a manual focus lock switch. Sigma sent me a copy of this lens to test out on my Sony a7 III camera, and I had fun stretching my astrophotography skills a bit.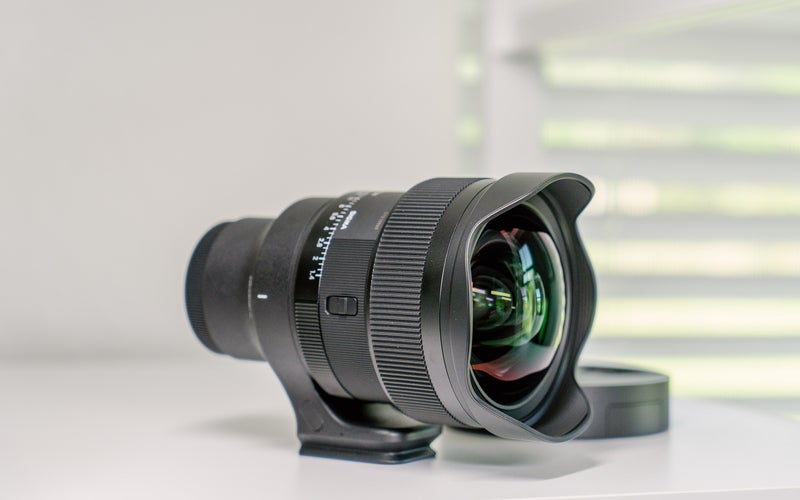 Overview
The ultra-wide and ultra-fast design is ideal for astrophotographers. 
It is very feature-rich and boasts a lens heater slot, a focus ring lock, and plenty of other lens controls.
The 14mm focal length provides a 114-degree angle of view on full-frame cameras.
Its close-focusing ability adds some versatility. 
The $1,599 price tag isn't overly steep, but it isn't a cheap lens, either.
Pros
Excellent overall image quality with edge-to-edge sharpness
Fast f/1.4 aperture
Weather sealed
Silent autofocus
Can focus as close as 11.9 inches
Cons
Heavy and bulky
Protruding front element precludes it from using typical filters
Verdict
The slew of lens controls make this ultra-wide angle lens easy to use without fussing with camera settings. It provides fast and accurate autofocus when you need it and results in excellent image quality with edge-to-edge sharpness, even when shooting wide open. The beefy weight of the lens is definitely a downside, but the tripod collar helps.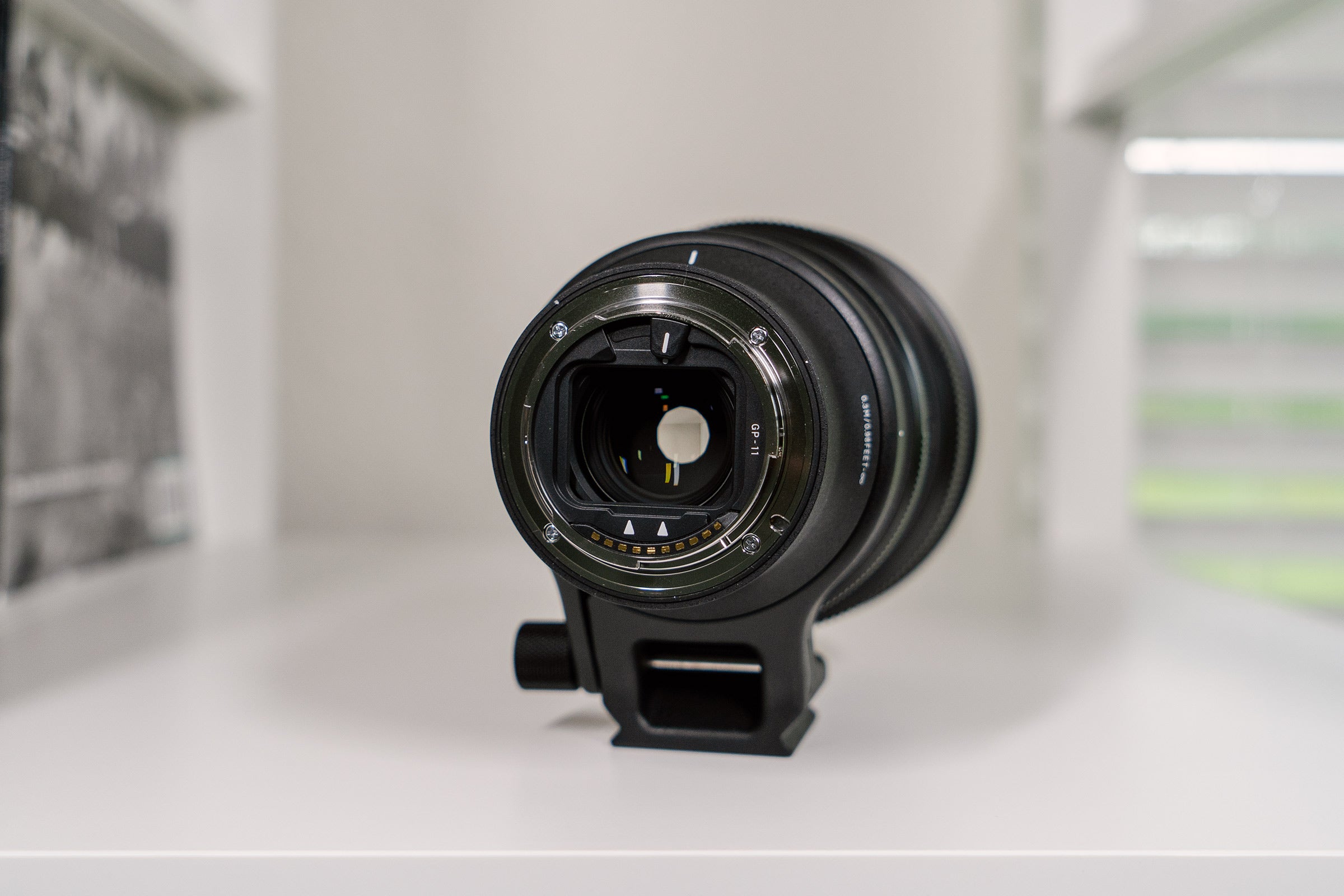 Sigma 14mm f/1.4 DG DN Art design & build quality
When I took this lens out of its box, and my non-photographer husband saw it, he exclaimed, "Wow, that's a serious lens." Such comments are typically reserved for big telephoto lenses, which should tell you something about this Sigma 14mm. It is a big, burly bit of gear weighing 2.6 pounds and measuring 5.9 inches long. 
While you certainly can hand hold it (though we hope you've been lifting your weights lately if you go that route for long periods), SIgma included a rotating and removable tripod collar. The tripod foot is Arca compatible, which many will love to see for simple compatibility. As with any heavy lens, you'll want to mount the tripod to the lens instead of the camera, as otherwise, it won't balance well, and it will put undue strain on the lens mount.
One of the most unique features of this lens is the groove at the front of the barrel that Sigma designed specifically to hold a lens heater. If you aren't familiar with astrophotography, lenses can be prone to fogging when working in cold, damp conditions because moisture from the air condenses on the cold metal and glass. A lens heater is the way to prevent that. Having a dedicated place to put such a device so that it's held in place and out of the way of other things is very handy. I didn't need to use this at all, but it is smart to include on such a lens.
As with all of Sigma's Art lenses, it is built with a dust and splashproof construction to stand up to the elements. It features an integrated lens hood, which mostly just aims to protect the protruding front element. Due to the bulging lens, the filters go at the back via a rear filter holder.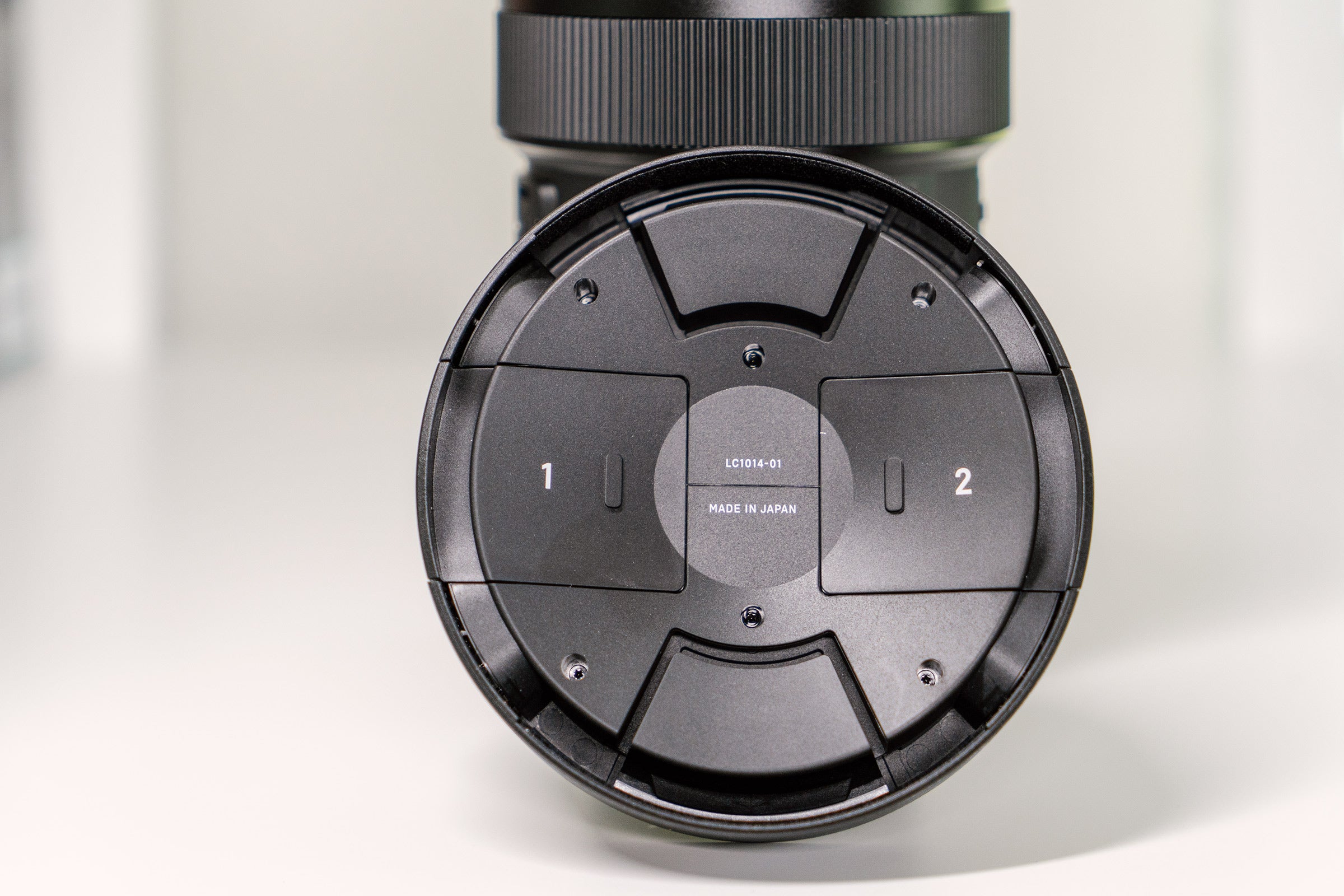 Lens cap
It seems odd to have a section just for a lens cap, but the one Sigma created for this lens is quite different from most. For starters, it provides filter storage on the inside of the lens cap. These slots only open a slight amount, though, and I didn't use them at all, so I'm not sure how useful they will actually be.
Sigma did away with the typical sliding design that sits on the built-in lens hood. These lens caps have the tendency to fall off, leaving the lens unprotected. Instead, this lens cap features a front pinch design and locking mechanism to keep it firmly in place no matter what. I never had it fall off, even when pulling it out of a snug camera bag. That's impressive.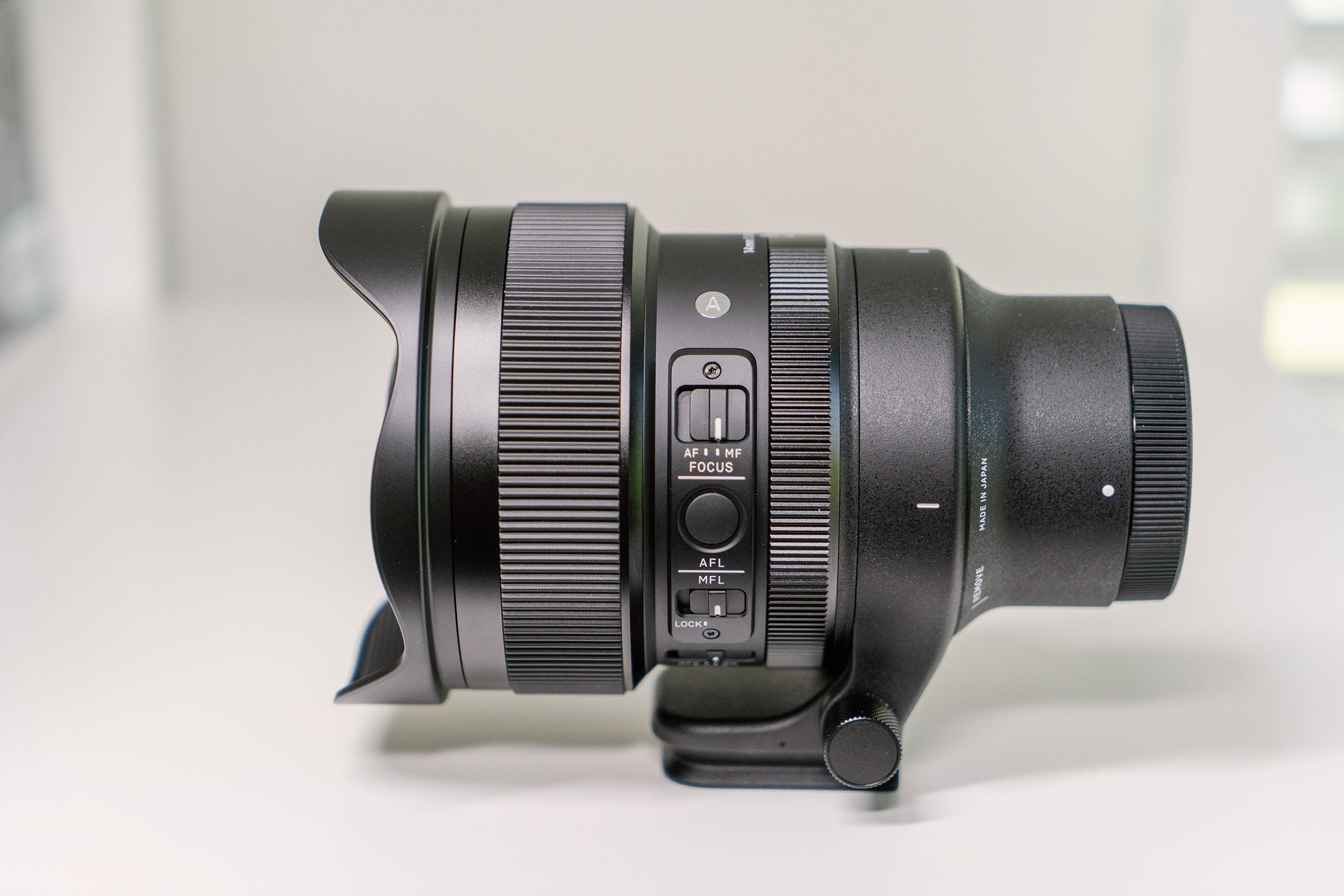 Lens controls
There is no shortage of controls on the body of the Sigma 14mm f/1.4, which makes it easier to use. There is a dedicated aperture ring that can be clicked or de-clicked for video use. Or you can set it to Auto and change the aperture on your camera if that is your preferred style. The manual focus ring is smooth and easy to rotate with just enough resistance. There's no big risk of accidentally bumping it and having it drastically change focus like some lenses, which is very nice. And when you are manually focusing, there's less risk of significantly overshooting where you are trying to focus, making the manual focus process easier and faster.
Sigma doesn't provide any information on focus throw (the amount of rotation needed to turn the focus ring from its minimum focus distance to infinity), but it seemed very reasonable. I didn't have to turn the focus ring an excessive amount in order to change focus. Granted, because there is such a big focus distance range on this lens, it does need a lot of rotation if you are making a big change to your focus. But for small changes, it's easy and quick to adjust. 
One excellent feature for astrophotographers is the manual focus lock switch. This switch allows you to lock your manual focus ring so that you don't accidentally bump it after dialing in focus for a long exposure. Or, you can set your focus and travel to your shooting location without having to redo anything. I found this lock extremely useful, and it definitely saved me from screwing up a few shots. 
You'll also have access to an autofocus/manual focus switch and a focus hold button, which can be programmed to be used for various functions in the camera menus.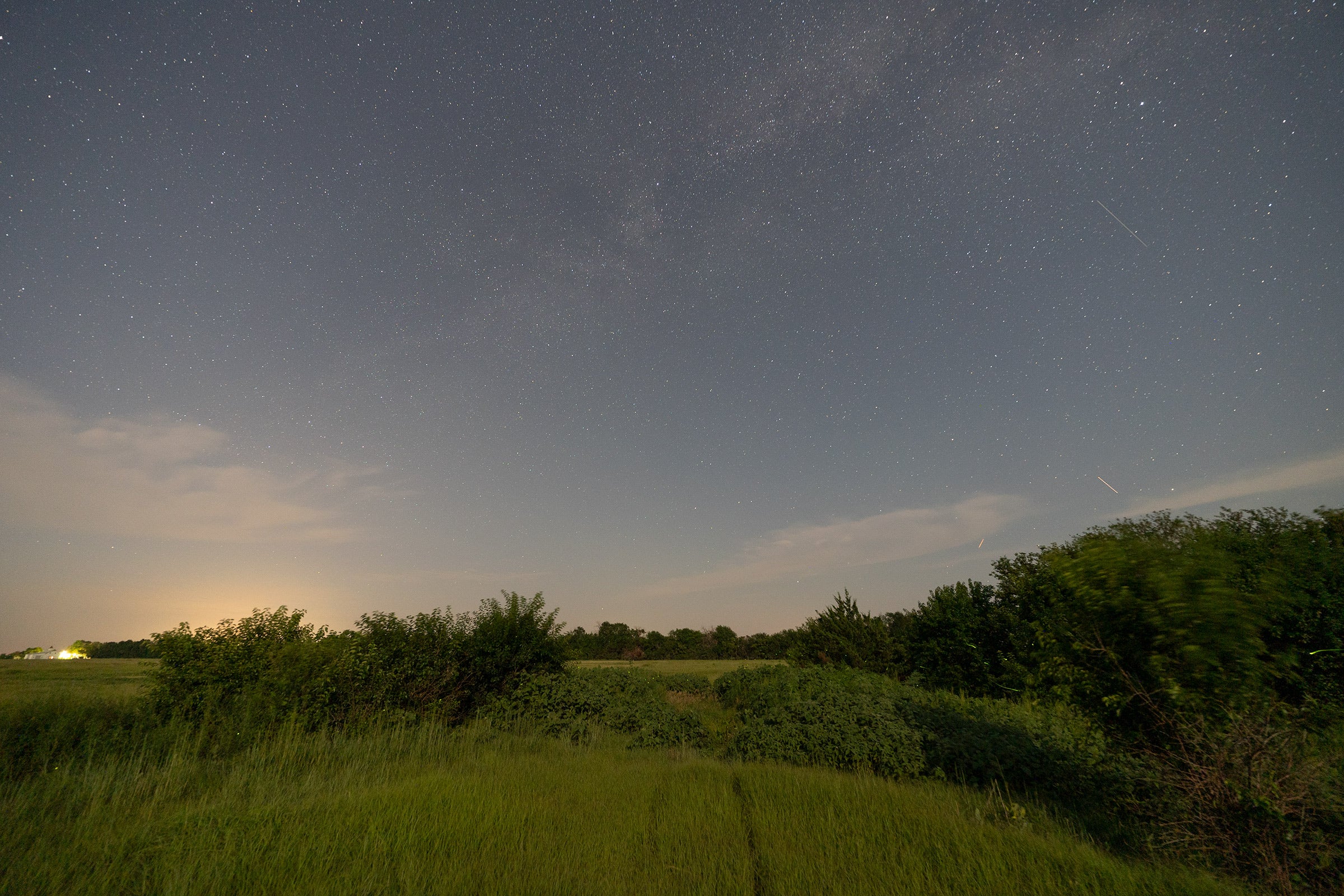 Sigma 14mm f/1.4 DG DN Art image quality
Since this is an Art lens—which is Sigma's top tier—we expected excellent image quality. That expectation was even higher because of the relatively high price and the fact that Sigma didn't try to compromise anything in order to make a compact and lightweight lens. And luckily, that's just what the lens provides.  
The Sigma 14mm f/1.4 lens provides extremely sharp images all the way to the edges, even when using a wide-open aperture. That's seriously impressive for a lens of this focal length. Ultra-wides typically get noticeably softer around the edges, especially in the corners. I also didn't see any chromatic aberration or fringing whatsoever. Photos from this lens were remarkably clean and clear.  
As this is an astrophotography lens, there are some specific image quality features to consider when photographing stars. Sigma built the lens with 19 elements in 15 groups, which include one SLD (Special Low Distortion), three FLD (Low Dispersion), and three aspherical elements. The aim is to eliminate sagittal coma flare, which distorts star shape. The optical design appears to have worked. Star points are clearly defined and shaped as we would expect, even on the edges of the frame. 
Distortion & vignetting
The Sigma 14mm f/1.4 does show fairly heavy distortion and vignetting, but we expect that in an ultra-wide. When you stop down the aperture a bit the vignetting is very minimal. Sigma sent me a pre-release version of the lens, and this meant I was using a beta version of the correction profile. But even with that beta version, correction was straightforward. I occasionally like some subtle vignetting, so there were some images that I felt the automatic vignette correction went too far. But that was a matter of personal preference for particular images.
Close focusing & bokeh
Wide-angle lenses aren't typically known for their shallow depth of field. But thanks to the f/1.4 aperture and the ability to focus as close as 11.9 inches, the Sigma 14mm is actually capable of very shallow depth of field and very attractive bokeh. It's not the most flattering focal length for portraits, but you could create some uniquely dramatic portraiture if you embrace the inherent distortion. And while it won't replace a macro lens, it can take some nice detail shots. 
The bokeh from this 14mm is really pleasing. It is nice and round with no aberrations or fringing on the edges. And the transition from in-focus to out-of-focus areas is quite smooth, with no jarring or distracting areas.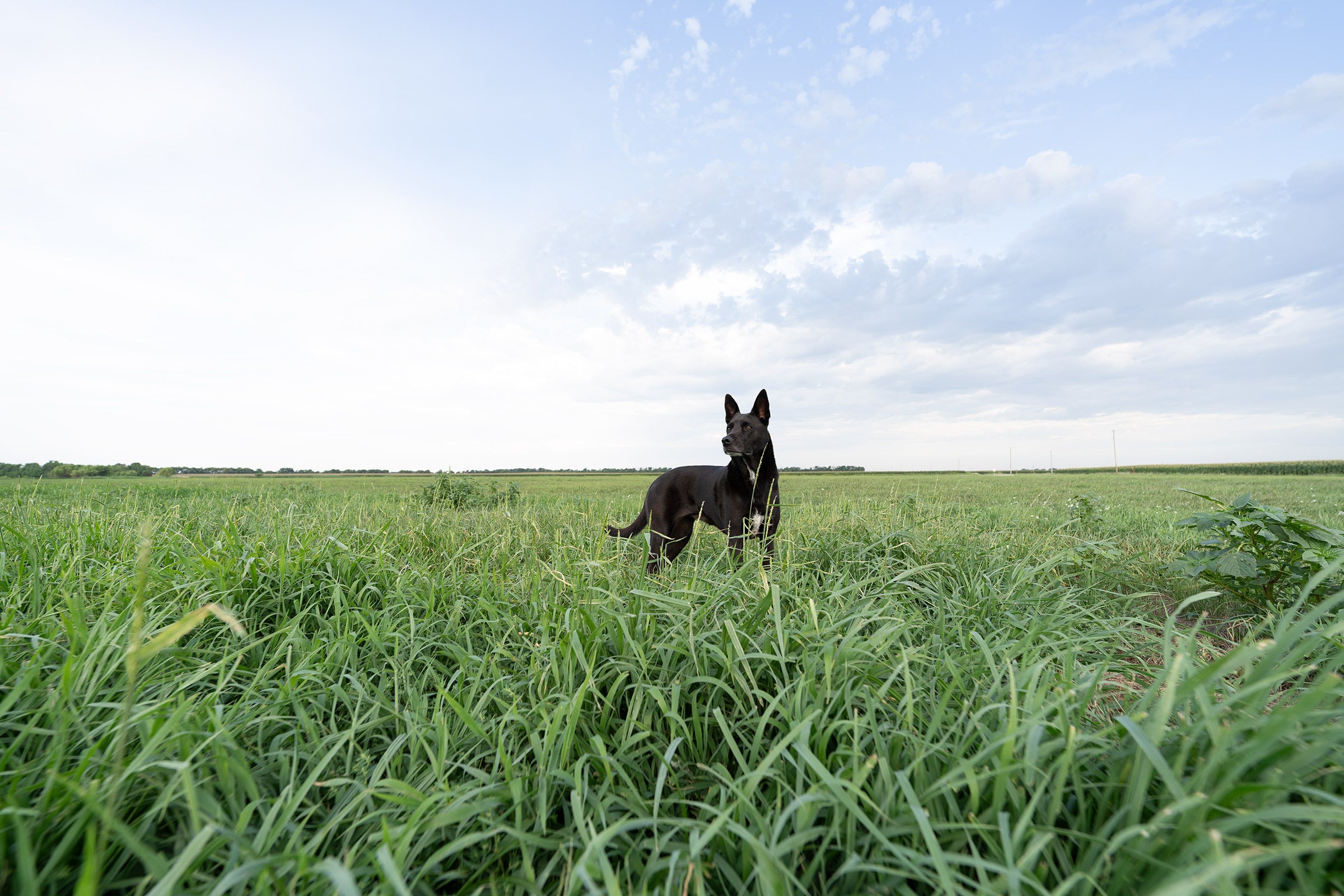 Autofocus
Sigma utilized its relatively new HLA (High-response Linear Actuator) autofocus motor in its 14mm f/1.4. The result is a nearly silent autofocus. There is some audible noise when in a completely silent room. But it's very subtle and wouldn't prevent anyone from using this lens for video applications. The autofocus is also very fast, with it finding focus almost instantaneously when it locks on to something.
Who should buy the Sigma 14mm f/1.4 DG DN Art lens?
As should be clear by now, Sigma very much intends this lens for serious astrophotographers. And while calling a 14mm prime versatile is a bit of a stretch, its robust feature set also makes it ideal for a range of other applications. Landscape photographers rely on many of the same features as astrophotographers, so anyone who wants to capture dramatic, sweeping landscapes would benefit from this one. Likewise, architectural and real estate photographers will enjoy the broad angle of view and superb image quality. And while this certainly isn't a macro lens, it can focus quite close and results in very shallow depth of field for an ultra-wide. That opens it up for opportunities to take unique wide-angle detail shots. 
The closest alternative for Sony users is Sony's own 14mm f/1.8 GM lens. It's right around the same price as Sigma's lens and also provides superb image quality. But it doesn't offer quite as wide of an aperture or any of the astrophotography-specific features. It does, however, only weigh one pound and is roughly half the length, making it much more compact than Sigma's lens. Which you should buy really comes down to your priorities and what you will primarily be shooting.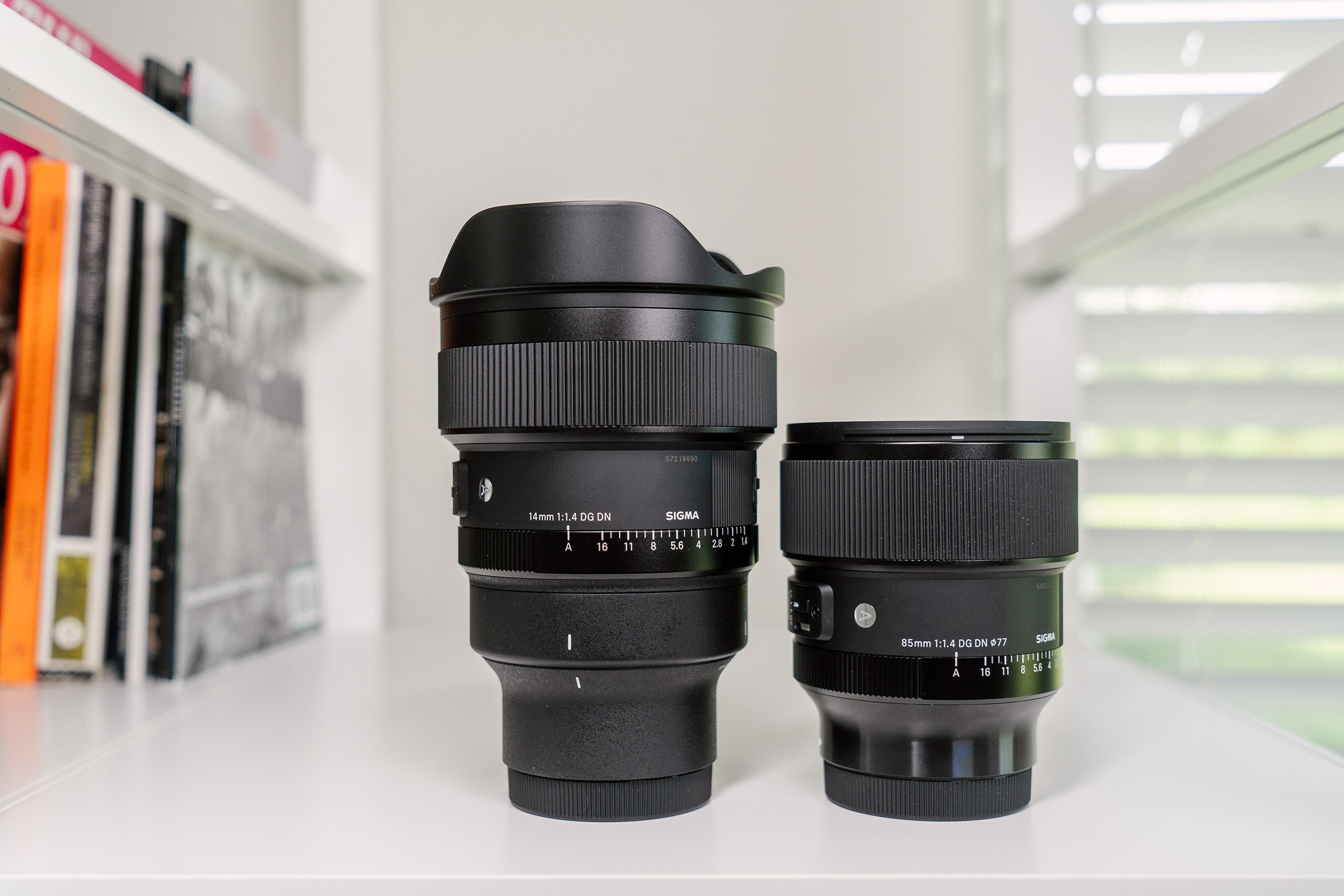 Final thoughts on the Sigma 14mm f/1.4 DG DN Art lens?
This lens fits a bit of a niche corner of the photography market, so it isn't one that I can widely recommend. That said, Sigma did not skimp on features or quality with this 14mm. It produces remarkably sharp and clear images and offers fast and accurate autofocus. All of the quality and features come at a price, though. At $1,599, it isn't a cheap lens. And the 2.6-pound weight is a downside for many. But if you can get past those two things and are in need of a high-quality ultra-wide-angle prime, this lens definitely fits the bill.
More images from the Sigma 14mm f/1.4 DG DN Art