Sigma announces the 14mm f/1.4 DG DN Art lens for astrophotography
Sigma's latest lens is the widest f/1.4 prime lens on the market.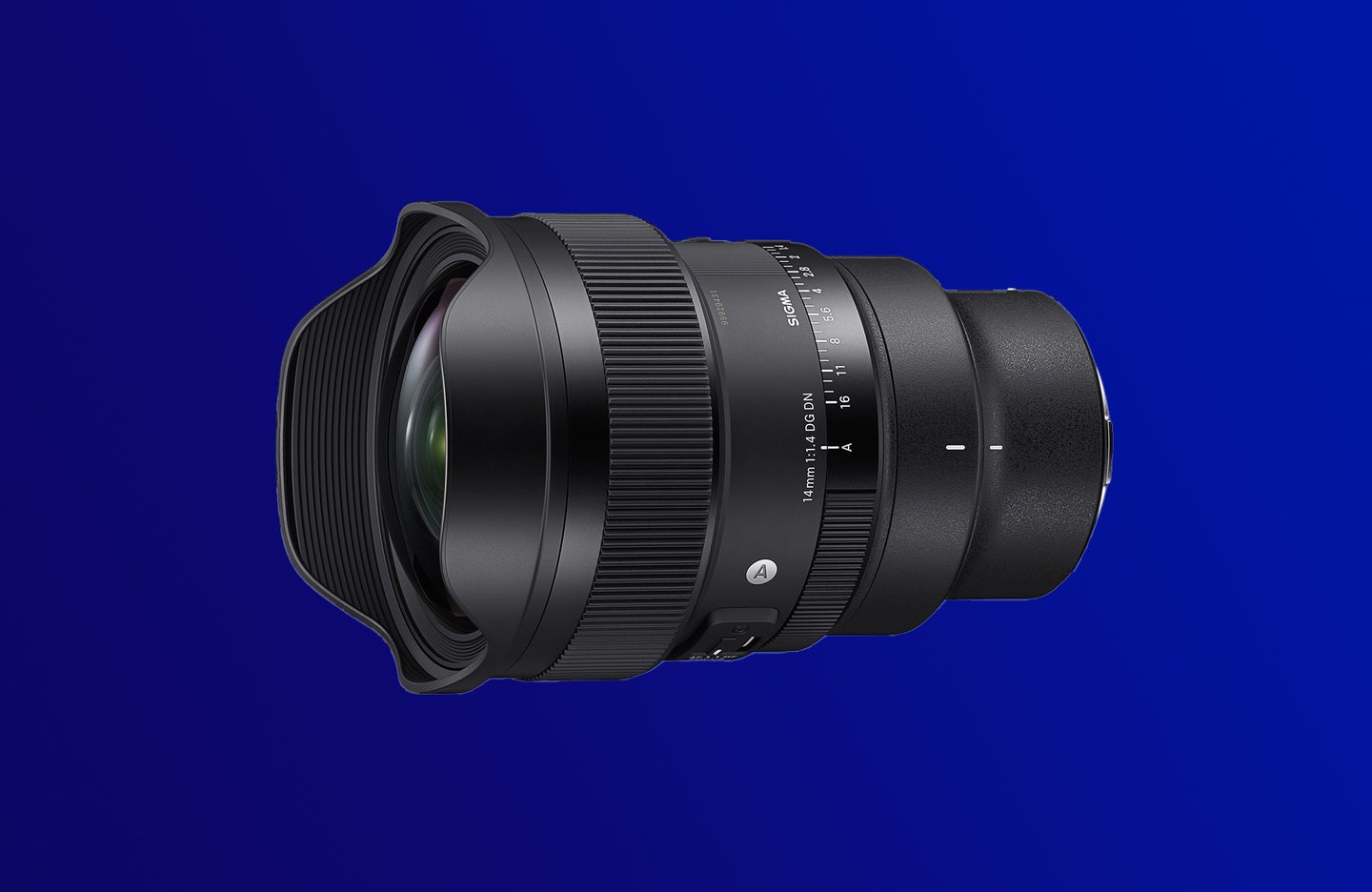 Sigma is perhaps one of the most well-known and well-respected third-party lens manufacturers. Its Art line of lenses, in particular, offers quality that rivals OEM lenses, and yet they come at more affordable prices. And now, the company has announced a new Art-series offering in the form of the first 14mm prime lens with an f/1.4 aperture. This new ultra-fast ultra-wide has lots of features specific to astrophotography, such as a lens heater retainer, manual focus lock, tripod socket, and more. We anticipate this lens makes our list of the best Sigma lenses and look forward to testing it out soon.
Sigma 14mm f/1.4 DG DN Art lens at a glance
Built for astrophotography
Lens cap with locking mechanism and filter storage
Removable tripod collar
f/1.4 to f/16
11-blade diaphragm
114° angle of view
11.8-inch minimum focus distance
19 elements in 15 groups
4 x 5.9 inches
2.6 pounds
Sigma 14mm f/1.4 DG DN Art lens details
Sigma designed this new ultra-wide-angle prime lens very specifically for astrophotography. As a result, it gets some unique features. That includes a lens heater retainer on the front of the lens to help keep condensation away. It also offers a manual focus lock switch so that the focus won't change even if you bump the focus ring. There's a rear filter holder on the lens and a unique lens cap design that offers filter storage slots on top of a new locking mechanism. And a removable tripod socket ensures you get stable shots even with lengthy exposures.
While the lens is built for full-frame cameras, it will also work on APS-C cameras, providing a 21mm equivalent focal length. It features one Special Low Distortion element, three Low Dispersion elements, and three aspherical elements to improve sharpness. These elements also eliminate sagittal coma flare, resulting in a more natural star shape. The optical design and multicoating also work to reduce ghosting and flare.
Sigma's 14mm lens utilizes a High-Response Linear Actuator autofocus motor for fast, quiet, and extremely accurate focusing. It also features an aperture ring which can be clicked or de-clicked for video applications. Additionally, there is a manual focus switch and a programmable AFL button. Finally, as we'd expect from an Art lens, Sigma coated the front element with a water and stain-repellent coating to keep the glass clean and clear, and it features dust and splash-resistant construction for better protection in the elements.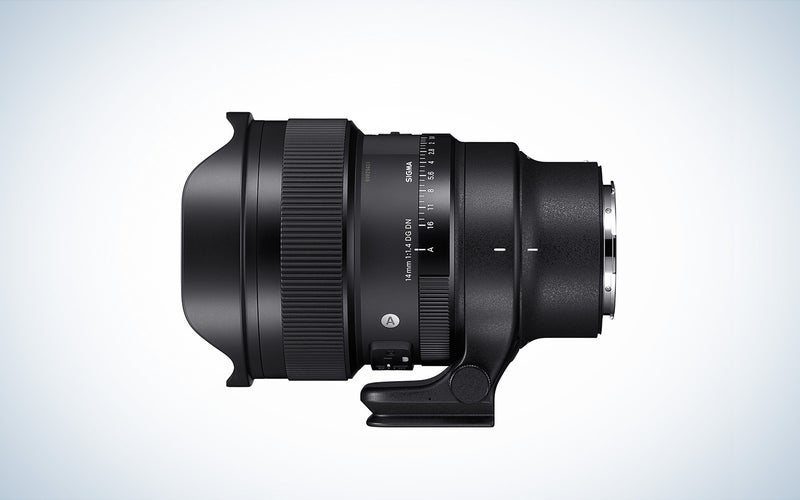 Pricing & availability
Priced at $1,599, new Sigma 14mm f/1.4 DG DN Art lens is not a cheap lens. It's roughly the same price as Sony's 14mm f/1.8. GM ultra-wide-angle lens, though, it does offer a faster aperture. It is available for pre-order now and will begin shipping in late June.