Camera deals to shop this July
We've found lens and camera deals across all brands to save you money on exciting new gear.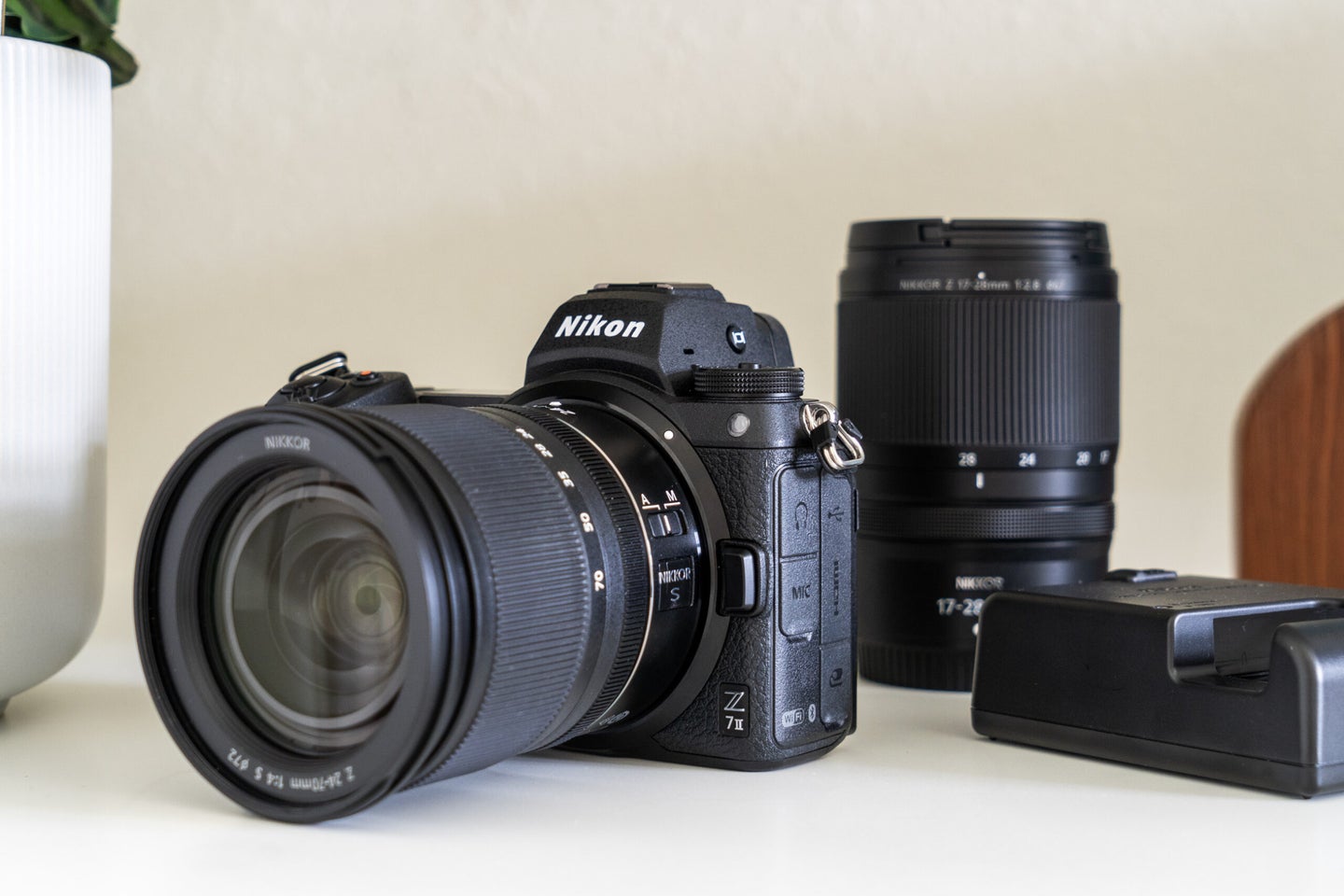 We may earn revenue from the products available on this page and participate in affiliate programs. Learn more ›
Maybe your photography gear is getting older, but it sure is hard to take a photo without it, so you're hanging on to it. New gear is expensive, and it can be tough to bite the bullet and make the purchase. So when we find good deals on cameras and other pieces of photography equipment, we like to share the knowledge. These are some of our favorite camera deals across most brands available right now.
Canon deals
Canon EOS R5 $3,399.00 (was $3,899.00)
If you're looking to upgrade to a professional-level body, the R5 is a great option, especially when you can save $500. This camera offers 45 megapixels and 20 frames per second burst shooting with the electronic shutter. And it's no slouch for video, either. The R5 is capable of 8K 30p or 4K 120p 10-bit internal recording. And it features sensor-shift 5-axis image stabilization for smoother videos when shooting handheld. It's an impressive camera, especially when on sale like this.
If you've been a Canon person since the days of DSLRs, you don't need to start from scratch with lenses after upgrading to a mirrorless camera. With an adapter, you can use Canon's EF and EF-S lenses on its new R bodies, saving you loads of money. This adapter enables full autofocus and image stabilization capabilities. You'll be able to use your lenses without limitations.
Canon camera deals
Canon RF lens deals
Canon EF lens deals
Canon printer deals
Canon binocular deals
Sony deals
The Sony a7 III is the previous generation Sony camera, but it is still an excellent model worth spending money on. It offers superb autofocus abilities, 4K video, and 15 stops of dynamic range to get the most out of your photos. Image and video quality are superb, making it an ideal option for hybrid shooters. And right now, you can save $156 and get a free $78 battery to keep you shooting longer.
It may only be $100 off, but this high-end Sony nifty fifty rarely goes on sale for any amount. This lens offers a fast and bright f/1.2 aperture, which is perfect for low-light situations as well as creating those dreamy, bokeh-filled backgrounds. It's incredibly sharp and features Sony's typical GM-quality build, so you know it will stand up to whatever you throw at it (within reason).
Sony lens deals 
Sony camera deals
Nikon deals
We love to see 50mm lenses go on sale since they are such staples in photographers' kits. This Nikon lens is part of the company's S line, which is its top-tier lineup. As a result, it offers exceptional sharpness and overall image quality even when shooting wide open. And it features a rugged build quality to withstand harsh environments. The f/1.8 aperture isn't going to provide as dramatically blurred backgrounds as an f/1.2 or f/1.4, but it helps keep the price much more reasonable. It's comparatively affordable when it's full-priced, but right now, you can save 36 percent on this quality nifty-fifty.
The Nikon Z8 was just released and is still in the pre-order phase, but you can already take advantage of a $200 discount when you purchase the camera as a kit with the NIKKOR Z 24-120mm f/4 S Lens. This camera looks to be a true beast of a machine with a 45.7-megapixel sensor, up to 8K60p N-RAW video, and burst speeds up to 20 fps when shooting full-resolution raw files. It's also fully weather sealed, provides built-in vibration reduction, and offers two USB-C ports for simultaneous charging and data transfer.
More Nikon camera deals
Nikon lens deals
Fujifilm camera deals
Medium format cameras are never cheap, but this deal on the Fujifilm digital medium format camera with a 35-70mm lens can save you $800. If you've been considering making the jump, this is a good time to do so. The GFX50S II offers a 51.4-megapixel sensor in a relatively compact body that only weighs 1.98 pounds without a lens. It provides 6.5 stops of image stabilization and comes with 19 of Fujifilm's film simulation modes built into the camera. And the body is weather resistant, so you can worry less when shooting outside. The lens offers a 28-55mm equivalent focal length, making it versatile enough to keep you shooting for a long time without needing to buy something else.
More Fujifilm deals
OM Digital Solutions deals
For outdoor lovers who want to worry less when bringing their camera along on adventures, you'd be hard-pressed to beat OM System cameras. OM Digital Solutions Corp released its flagship OM-1 to pay homage to the OM-1 35mm film camera. The company built the camera for adventurers, and as a result, it is splashproof, dustproof, and freezeproof down to 14°F with an IP53 rating. It can shoot 4K 60p video with no time limit and 120 fps bursts with AF locked. The camera also offers seven stops of stabilization or eight with select lenses. It's a serious camera for pros who want to put it through its paces in the outdoors.
More OM System and Olympus camera deals
OM System and Olympus lens deals
Even more deals to browse